Travel insurance is one of those things that seems to baffle people. It's kind of daunting. Where do you even start? Which brand do you choose? What do you look for? What do the twenty pages of legal jargon mean? Why are there so many negative reviews online? It's overwhelming to say the least.
Unfortunately, I knew I needed travel insurance for my first trip. I would be gone for a year, a family member was ill, and I'd be doing a lot of risky activities like bungee jumping and high altitude trekking. For me, there was no choice. I had to get travel insurance. Therefore, I was forced to do the research.
---
Why I use World Nomad
---
After reading a few of my favorite blogs, it was pretty clear that World Nomad was the favorite. Once I picked out the brand, I went to their website to get a better idea of whether or not it was the right fit for me. The website makes it insanely easy to get a quote which is broken down into two categories "Standard" or "Explorer." Standard covers a lot for people who are doing regular everyday activities while traveling. The Explorer plan, however, covers everything from archery and ballroom dancing to heli-skiing and base-jumping. It also covers things like trip cancellation, baggage loss, emergency evacuation, etc. These things can happen to just about anyone. I love that I don't have to worry about something unexpected happening.
Why You Need to Read the Entire Policy Before Purchasing
---
Now, all of this sounds great, so why are there so many terrible reviews online? Simple, people don't understand what they are covered for and what they need to do to get reimbursed. Before I left my house to travel, I already knew I might need my trip cancellation. Knowing that, I read every single line of fine print. It took hours, and it was kind of morbid, but I understand the policy now. Here's the thing, they're an insurance company. It's a business. They need proof in order to pay you. Here's what I learned from reading the fine print…
Always file a police report
If something gets stolen, if you get into a car accident, etc. you need to file a police report. If no one reports it, how do you prove it happened. Anyone can say their camera got stolen. You need to offer some proof.
Get everything in writing
You need a paper trail when you file a claim. Whether it's a doctor's note, a report from your tour guide, etc. Having a lot of paper and a trail of how you spent your money is key.
Keep the receipts
Always use a credit card. Unfortunately, some places won't accept credit cards. In this case, always get receipts and make sure they are as in depth as possible. Save everything.
Call in advance
Calling the insurance company before doing anything will give you an idea of whether or not you're covered. They'll also tell you what paperwork you'll need to provide to be reimbursed when you get back.
Insurance doesn't cover stupidity
Yes, it actually says that in the paperwork. If you are drunk and playing with fire in Thailand, you won't be covered for third degree burns. If you drive a motorbike without an international license or a motorcycle license, you won't be covered.
Send your policy to a family member
The policy covers a few things in case of a death. Make sure your family has your insurance policy so they can file if this does happen. It also covers a family member coming to visit you if you're extremely ill and can't leave a country.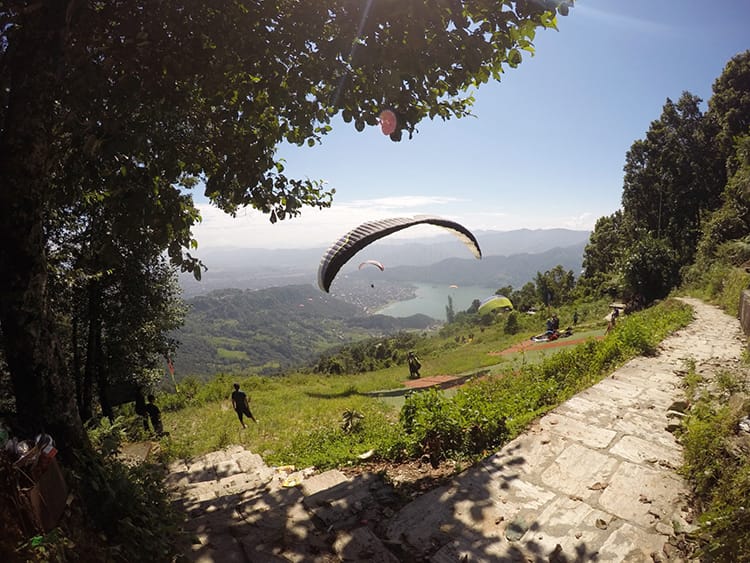 My First Experience with Travel Insurance
---
I've used World Nomads travel insurance for two trips, and I filed claims both times. The first time, my father was extremely sick, and I wanted to fly home to see him. I was reimbursed for my flight home ($750). They even covered the $100 visa fee I paid for a 3-month visa to Nepal that I wasn't able to use. I did need to provide paperwork from my dad's doctors, receipts for the flight and visa, and credit card statements showing the purchases.
My insurance cost $1,100 for the year and I got a check back for $950 covering my trip cancellation. I had booked (and paid for) a trek to Everest Base Camp that cost $1,800. The really lovely people at Intrepid gave me my money back when I explained what was going on. If they weren't so nice, I could have filed a claim for that money as well.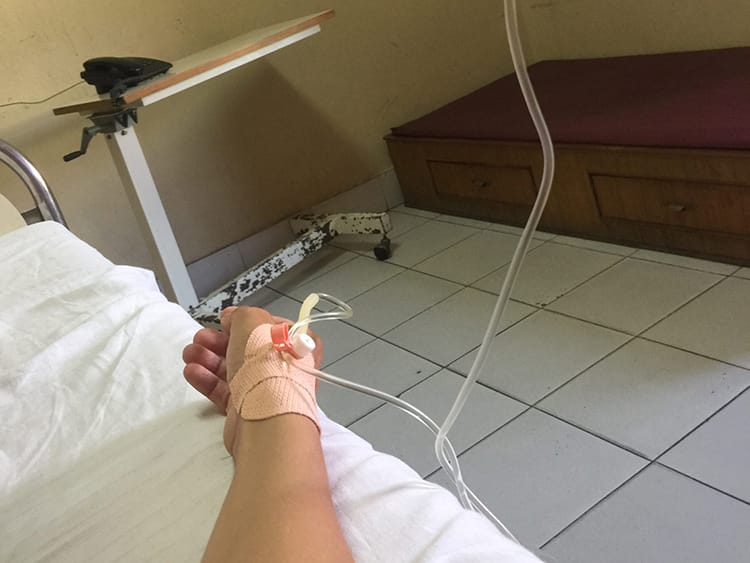 My Second Experience with Travel Insurance
---
On my second trip, I only bought insurance because the trek I did required it. I needed an insurance policy with helicopter evacuation up to 7,000m. The insurance cost me $400 for 6 months. This time I didn't plan to use it, but I actually got pneumonia and was admitted to a hospital for 3 days and 2 nights. The bill came to $250, which I was able to claim.
Unfortunately, the hospital gave me receipts that looked like they were from a grocery store. They only said my first name and the dates went by the Nepali calendar in the year 2074. They didn't accept credit cards, so I had very little proof that I even paid. I mailed World Nomad everything I had including the debit card withdrawal at a nearby ATM on the day I was admitted, all hospital receipts, and all of the results from every test they ran on me. I was sure it wasn't enough, but after they emailed me a few times, I received a check in the mail.
Travel insurance might not be for everyone, but as someone who is constantly traveling in developing nations, I always feel at ease knowing that if I were really sick, I could be flown to a nearby country for treatment or that a family member could fly out to see me. Not to mention, it covers natural disasters and evacuations which can happen anywhere in the world.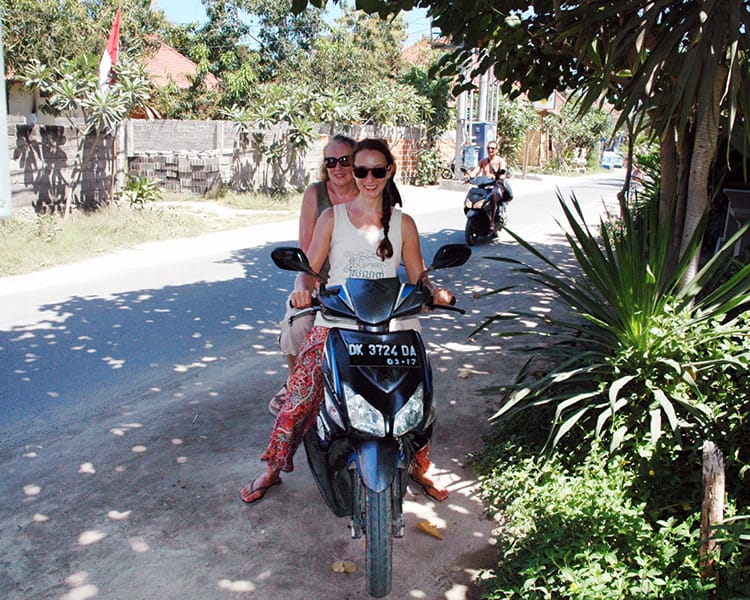 My Moms Experience with Travel Insurance
---
I convinced my mom to fly out to Bali to meet me in September, and also recommended travel insurance to her. She purchased the Standard Plan for around $100. Luckily, she didn't need to use it or file any claims, but we ended up having a close call when we were flying out. While on the island, one of the volcanos started to smoke! As we got closer to our flights out, the coverage of the imminent eruption on the news increased. My mom felt at ease knowing that she could file a claim if her flight was canceled, if she got stuck on the island, etc. World Nomad also has emergency phone numbers to help you when you don't know what to do, and we could have called to try to arrange a way off the island if it became dangerous.
---
The Down Side
---
My only complaint is that there isn't a WhatsApp number to call when overseas. I often have a local SIM card for data but not for phone calls. Making a call costs a lot when you're traveling.
Overall, knowing so much is covered gives me peace of mind. I always know that I can call World Nomad with questions and they are very responsive. My interactions with customer service have always been positive. I've already bought my policy for my next trip for 6 months, so I'm a firm believer in having travel insurance.
Please note that the above is my understanding of my insurance policy. It is up to each person to read their policy fully as they constantly change the fine print.
---
You might also like…