One of the reasons I read memoirs is because I love seeing regular people do extraordinary things. Whether it's taking photos of wars, saving orphans from child trafficking, or hiking a trail for months completely alone. When I first came up with the idea of traveling, I figured that when everything in my life fell apart, I'd simply take off and travel the world. It seemed like a good alternative to sitting in my bedroom and crying myself to sleep.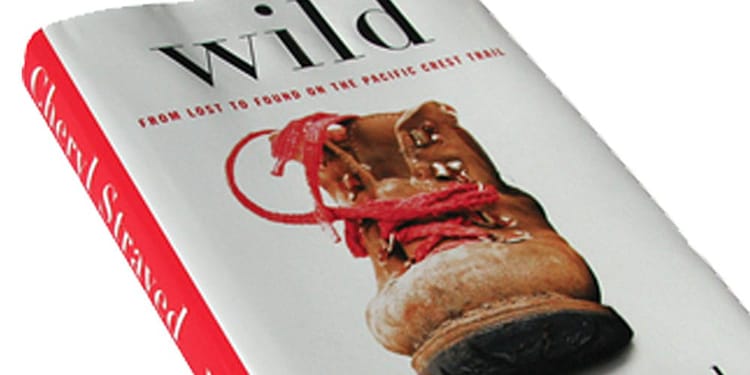 ---
I began reading Cherly Strayed's "Wild: From Lost to Found on the Pacific Crest Trail" after picking it up in a little bookstore in Brooklyn. The cover, a simple hiking boot somehow caught my attention. After reading the excerpt it seemed that she was embarking on her own journey after everything else had gone wrong. To be fair, her situation far exceeded mine. In fact she made my problems look like child's play. Her mother passed away from cancer in her senior year of college, her father was already out of the picture, and her step father disappeared shortly after her mother's passing. Her siblings split up and rarely spoke again. In an attempt to escape reality, she turns to sex and drugs which she is not shy about sharing. Her exploits get her into trouble including ruining her once happy marriage. After her life is literally in shambles, she decides to hike the Pacific Crest Trail with no training or experience with the hopes to turn herself into the person she used to be.
This book is somewhat anti-climactic in the sense that nothing really happens, and yet the pace of the book never slows down or bores you. She flashes back to her old life and fills you in on her troubles as she goes. She doesn't fluff it up or fill the story with things that didn't happen. The first 20 miles are mostly her complaining about how sore she is and how she can't figure out how to cook food. Yet, she doesn't turn back or go home. She pushes through moments of boredom, rage, and fear. Along the train she encounters animals, extremely unsettling men, and her own inner turmoil. It's inspiring and heartbreaking all at the same time, and it solidified my thoughts about taking my own journey. I don't intend to hike for months in the wilderness by myself, but I know I'm looking for more than just an adventure.
What's your favorite travel memoir? I'm always looking for new books to check out!
---
Don't have time to sit down and read a book? Check out audible! You can sign up for a 30-day free trial and get two books free by clicking the banner below! If it's not for you, you can cancel any time. This is a great option if you're on the road or commuting and want to listen as you go.
---
You might also like…