When I was younger I hated to read. Every time someone put a book in front of me, I would turn up my nose with disinterest. Little did I know, I loved autobiographies about regular people living in unfamiliar worlds. Before reading Little Princes, I had no intention of going to Nepal. The thought had never crossed my mind. Now it's one of ten countries I'll be visiting next year.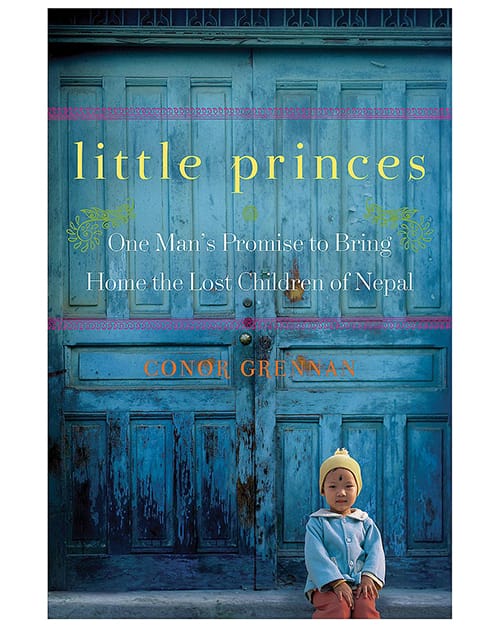 ---
Little Princes is about a young man named Conor who decides to spend a year traveling around the world. In an attempt to make himself look good, he decides to start the trip off volunteering in an orphanage in civil war torn Nepal. He figures at the very least, it'll redeem him for taking a year off to do nothing.
Conor quickly comes to love this rambunctious group of Nepalese children. Just as quickly, he learns the ugly truth about how they came to live in an orphanage. The fact is they aren't orphans at all. They are victims of child trafficking. Traffickers went to small villages in the mountains and told families that they could protect their children, get them an education, and keep them away from the civil war. In reality, they would take them to the city and leave them to die after collecting a large sum of money from their parents. Conor bravely decides to make it his mission to reunite the children with their families. Risking his life more than once and overcoming obstacle after obstacle, Conor makes his way through the mountains of Nepal in search for hope.
This story is truly heart warming, heart wrenching, and at times hilarious. Conor is completely honest and self-deprecating, making him easy to relate to. He paints a beautiful story of the children who you can't help but fall in love with.
Have you read any good books about a foreign land? Let me know in the comments. I'm always looking for a great book to read!
---
Don't have time to sit down and read a book? Check out audible! You can sign up for a 30-day free trial and get two books free by clicking the banner below! If it's not for you, you can cancel any time. This is a great option if you're on the road or commuting and want to listen as you go.
---
You might also like…