I think it's good to challenge ourselves every day. For me, cooking is always a challenge. Taking a class in each country I visit is always interesting, and taking a cooking class in Phnom Penh was no different.. I wasn't really sure what Khmer (Cambodian) food was before I got here. Even after being here for a couple of weeks, I'm not entirely sure I understand authentic Khmer food. As far as I can tell, it's got noodles like Thailand, fried rice like China, and soups like Vietnam. It seems to be a wonderful mix of the surrounding countries.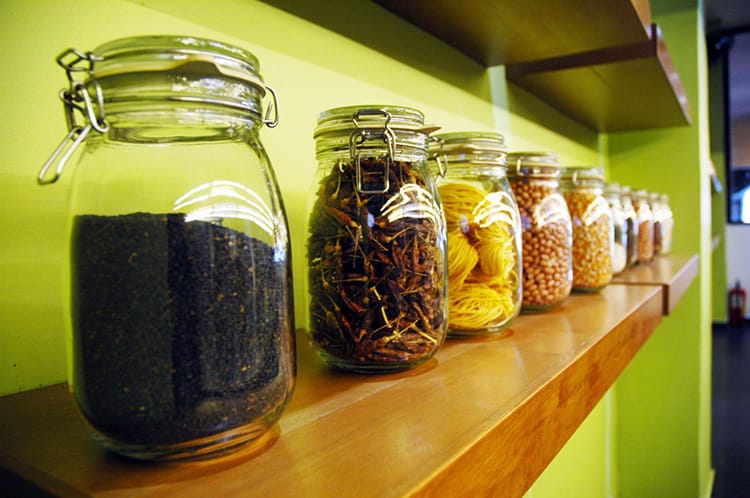 I signed up for a class with La Table Khmere. For $21 you get to learn how to make a three course meal in their beautiful high end kitchen. Not to mention, you get to eat everything you make. I arrived early to find that I would be the only one in the class, so it turned into a private lesson. The woman who taught me was so sweet and friendly. She actually had to run the restaurant and the class at the same time which meant she needed to run out and take orders every once in a while. Even though she had multiple jobs to do, she was calm, collected and never missed a beat. I was so impressed by how she balanced all her work, and I never felt neglected.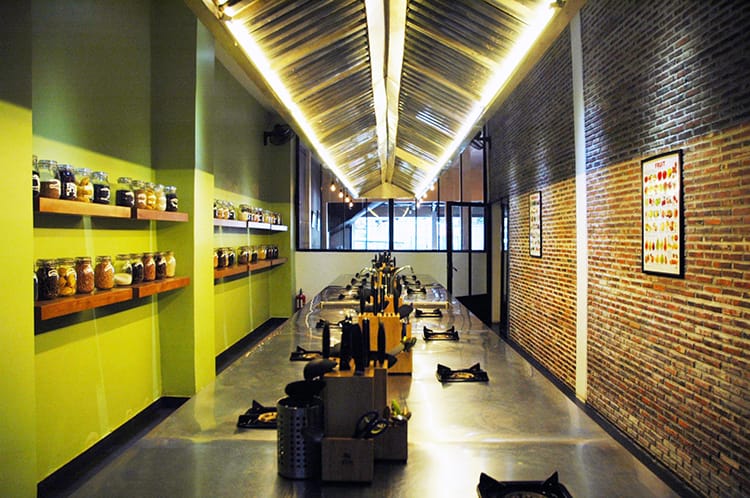 What we made in the Khmer Cooking Class in Phnom Penh
---
Spring Rolls
We started the class by making spring rolls. Spring rolls are something I'd make every day at home. Probably because they don't actually involve cooking. We chopped veggies, rolled them in the wrapper, and made a garlic dipping sauce that was to die for! The woman who helps prep everything came in and brought us iced coffees to enjoy while we worked. A very nice surprise.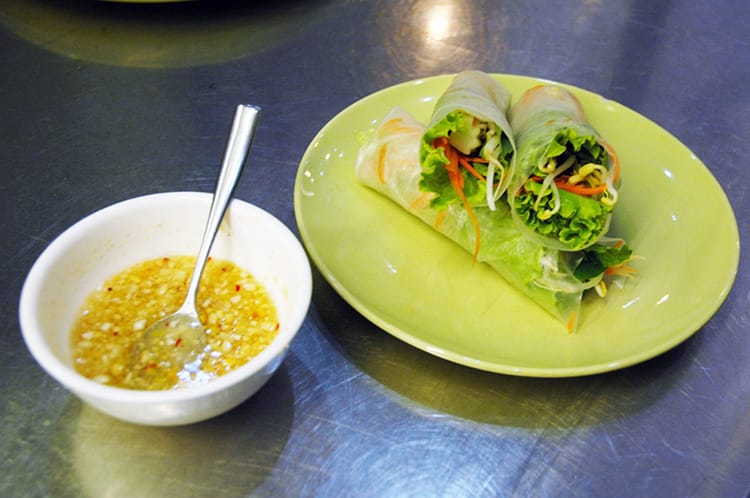 Fish Amok
We continued to work while enjoying our spring rolls and started to prep our fish amok. This, as far as I can tell, is one of the most famous Khmer dishes. Kind of like pad thai in Thailand. We made our own curry paste which was so different from the ones I learned in Myanmar, Thailand, and India. This one was lighter and a bit sweeter which I enjoyed. Next, we made a banana leaf bowl to steam the curry in! Mine was a little lopsided, but I was so proud of my little free standing bowl full of fish curry.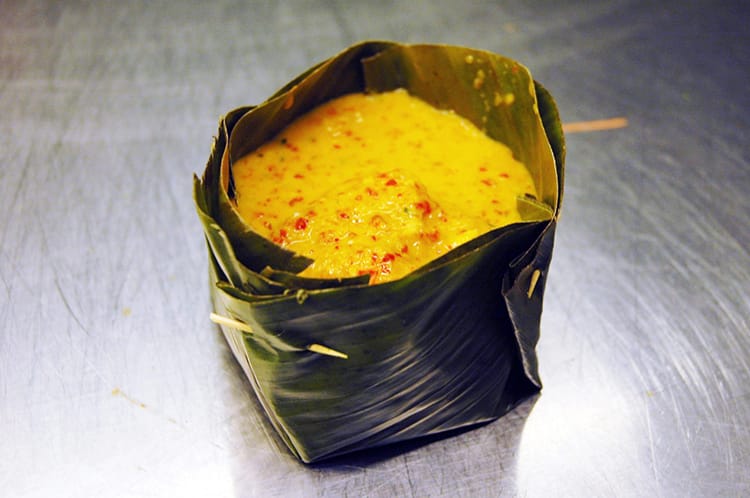 Chek Ktis
While that cooked, we began dessert. I got to learn chek ktis, which is a coconut milk and tapioca dessert. You can add a few different options to it, but we made a pumpkin version which was really good. It only took a few minutes to make (after steaming the pumpkin), and it was the perfect amount of sweet and savory.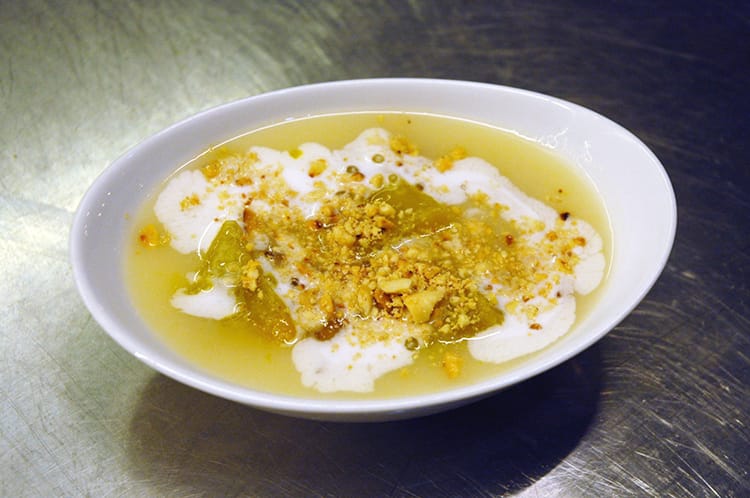 I was so impressed with this cooking class. The kitchen looked like something out of Master Chef. The teacher was patient, kind, and funny. When we prepped our curry in the mortar, she did it to a beat that made you want to dance. On top of all of that, they email you the recipes so you don't have to worry about writing them down or remembering them as you go. I'd highly recommend this to anyone interested in learning more about Khmer culture!
Thinking of taking a cooking class in Phnom Penh? Ask any questions you have in the comments!
---
Looking for a Hotel in Phnom Penh?
---
You might also like…