The first time I came to Nepal, I was lucky enough to meet a few locals who showed me around. They told me about their incredible culture, took me to lesser known destinations, taught me some Nepali, and showed me the "real" Nepal. Ever since then, I've been in love with this country and have made it my mission to share the beauty of Nepal with others.
Recently I decided… Why not share it in person? Now, I'll be taking people with me on adventures, and there's no better place to start than Everest Base Camp! Come join me this fall for the trip of a lifetime.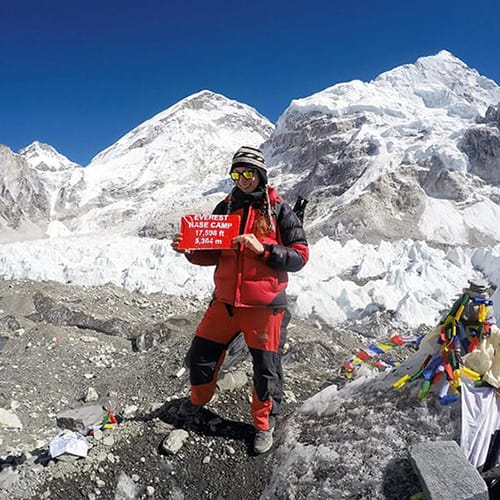 Everest Base Camp Trek
Trek to Everest Base Camp with a team of local guides, porters, and me as your host! This trip also includes a helicopter ride to Lukla airport and a tour of Kathmandu.
Dates: October 9th – October 24th, 2022
Days: 16
Available Spots: 12