Knowing how to appropriately tip in any country can be tricky, and tipping in Nepal is no exception. There's no hard and fast rule, so using your discretion is key. It seems everyone will give you a different answer when it comes to how to tip. I've spent over 3 years in Nepal and have consulted with local friends to come up with the answers in this post. That being said, many people have different preferences on how to tip and travel styles may vary. I tend to stay in low-budget accommodations, and those who travel in a luxury style may need to adjust to higher prices than mentioned below.
To figure out current exchange rates, you can use this exchange rate calculator.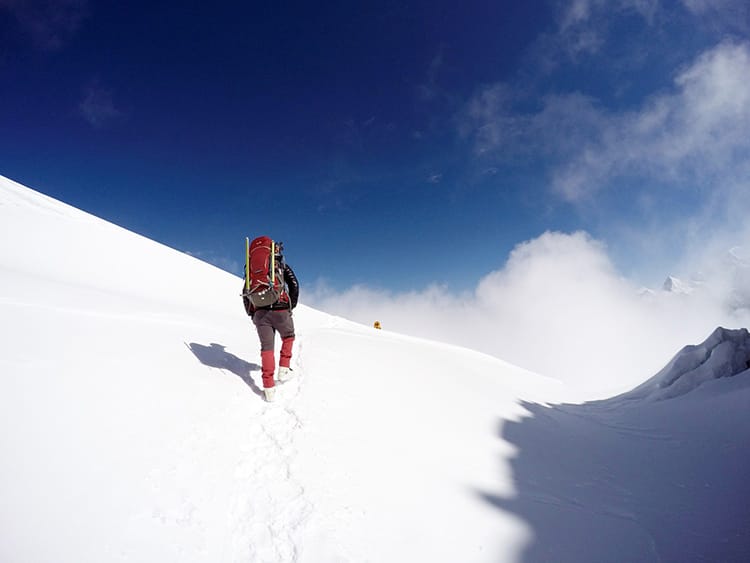 How much should you tip guides in Nepal?
---
$5-$10 USD per day or 10%
If you are trekking solo, $5 a day is appropriate. If you're in a group, $10 a day is expected. Of course, if you are happy with the service, tipping more is always great. Tipping can also vary based on the activity. For instance, a hike or city tour guide could be given $5 a day, however you may want to tip a trekking or mountaineering guide extra for their skill set. If you have a head guide and assistant guide, you may want to give the head guide a bonus as well for overseeing everything. For instance, if you do a 10-day trek, an assistant guide should be given $100 (from the group) and a head guide may get $125-$150 (from the group).
Pro Tip: If you are booking with a tour company, ask how many guides and porters there are before booking. I was shocked that there were 3 guides and 5 porters on my first trek and the tip was almost twice what I had budgeted for. Our total tip (from the group) came to $1,080 for an 18-day trek with 10 people. You can read this post about the Pros and Cons of Booking with a Tour Group.
---
---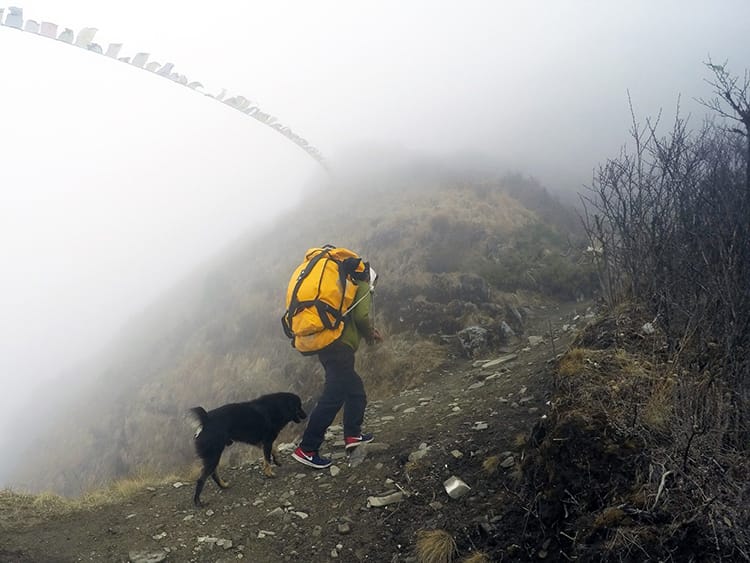 How much should you tip porters in Nepal?
---
$3-$5 USD per day
Porters should receive a minimum of $3 a day for easy hikes and treks if you are solo. In a group, each porter should receive $5 a day. Remember, while a guide has more skills and has worked their way up, a porter has to carry a grueling amount of weight on their back every day. Treat them with the utmost respect. If you are mountaineering, I'd recommend tipping extra. The porter for my Mera Peak trek actually had to act as my guide for the last few days (my guide was sick) while carrying my heavy bag. I ended up giving him $10 a day for the entire trek because he stepped up when I was left without a guide.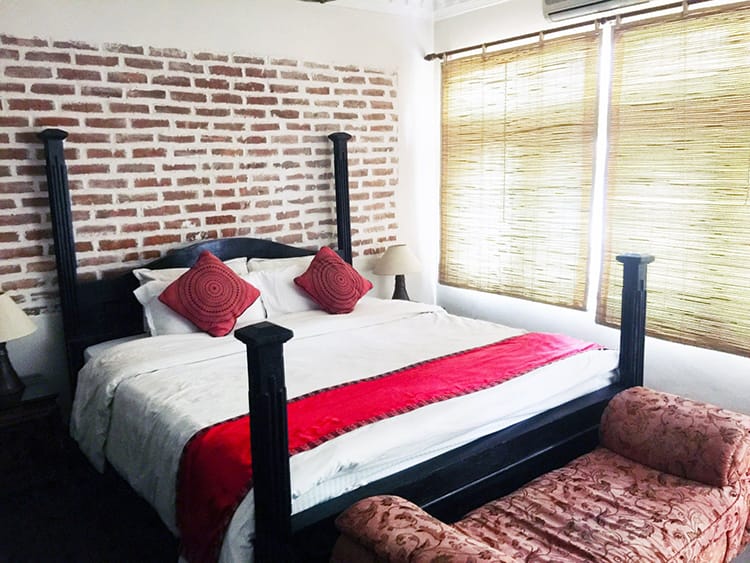 Should you tip at hotels or hostels in Nepal?
---
Cleaning Staff
$0.50 to $1 USD per night
The hotels I have been to have a tip box located at the front desk. You can leave tips for cleaning ladies, etc. there. Depending on the quality of the room, you can decide how much to leave. For a hostel, maybe 50 rupees ($0.50 USD) a night and for a nice hotel maybe 100 rupees ($1 USD) a night. This is not required, but is a nice gesture. This is an example for rooms ranging from $4 USD to $20 USD. If you are staying in a luxury hotel, you may consider giving more.
Room Service
10%
You should tip for room service. When I was sick, I ordered tea ($2 a pot) up to my room and gave 50 rupees ($0.50 USD) each time. Rounding for small orders would be acceptable. If you are at a fancy hotel ordering a full meal, you should tip 10% like you would at a restaurant. Check your bill first to see if this is already included as it is common for nice establishments to include a 10% service fee.
Bellhop
$0.50 – $1.00 USD per bag
I think this depends on the kind of place you are staying and how big your bag is. At my favorite guesthouse (which is like a boutique hotel) a very sweet old man always carries my giant heavy bag to my room. I always give him 100 rupees ($1 USD) because my bag is huge, and I tend to stay on the third or fourth floor because it's quieter. You shouldn't give less than 50 rupees ($0.50 USD) for this service. If you are at a fancy hotel or have a lot of bags, you may want to give more.
Other
I usually find that I tip people individually whenever they help me. For instance, it's common for a gate in front of the hotel to be locked after 10pm in Kathmandu. This means, you need to ring a bell and wake one of the staff if you come in late. I was working on a post for the best night clubs in Kathmandu and spent a week coming in at 3am. For this, I gave the gentlemen I woke each night a 100 rupee note ($1 USD) for the inconvenience.
---
---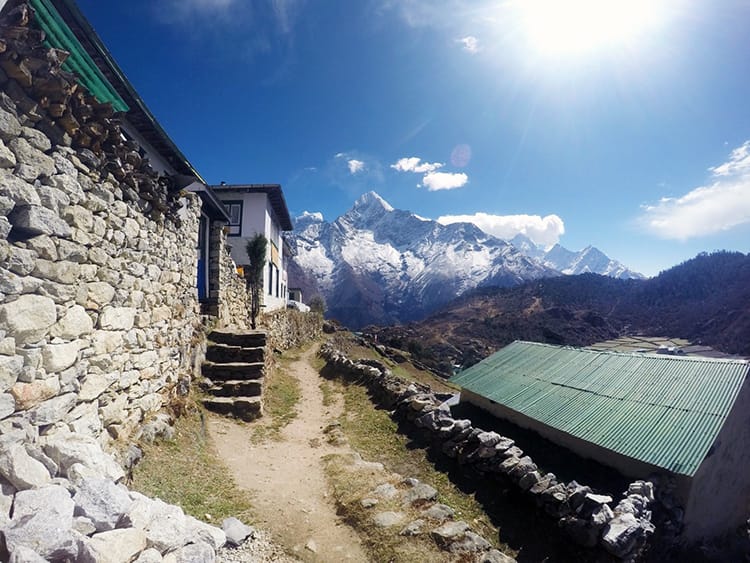 Should you tip at teahouses or home stays in Nepal?
---
Rounding up Your Bill is Appreciated
While formal hotels expect tips, I find that teahouses and home stays don't expect tips all the time. That being said, these accommodations are so cheap and you tend to get very close to the families running them. I recommend at least leaving the extra change. For instance, if your food bill for one night came to 1800 rupees ($18 USD) I would just leave 2000 rupees ($20 USD) instead of asking for change.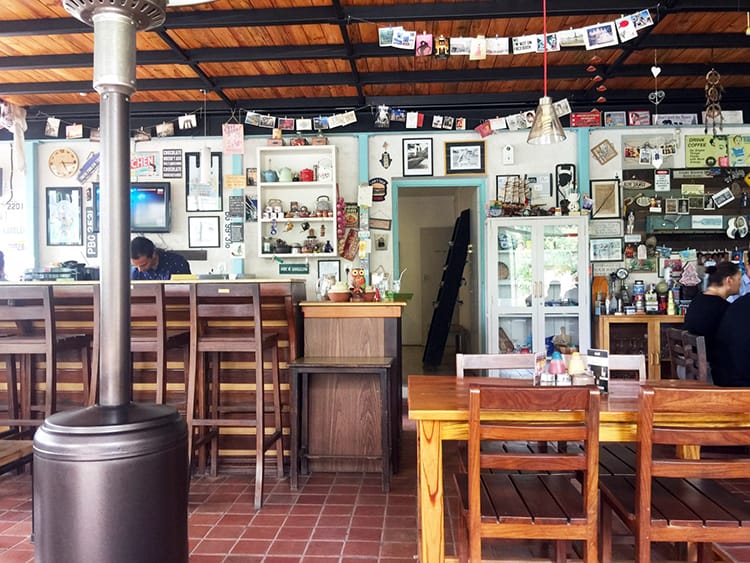 Should you tip at restaurants in Nepal?
---
10% of the Bill
Some restaurants will include a 13% tax and a 10% service charge. In this case, you don't need to tip. If there is no service charge included, then 10% is expected. For restaurants without a wait staff (local joints), it's less common to tip so you can just leave the change. This is for non-formal restaurants where you can usually see the person cooking right in front of you and there may only be a few seats to sit in. It's not a proper restaurant with waiters and staff.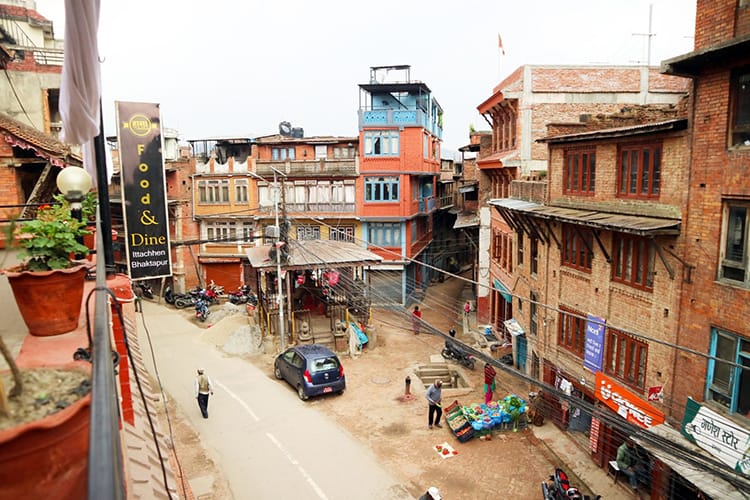 Should you tip taxi drivers in Nepal?
---
Generally No Tip is Required
My short answer is no. Most taxi drivers will rip you off, so I consider that their tip. If a taxi driver actually uses the meter then you should round up the fare because they are being very kind by not trying to overcharge you. If there is a flat rate, there's no need to add a tip because you're probably paying double what it should cost anyway.
I use Pathao (like the Uber of Nepal) and the prices are set ahead of time, so you don't need to negotiate. For Pathao, I round up or give a little extra because the prices are really low compared to taxis. For instance, if a Pathao cost 95 rupees, I'll usually give 120 rupees. This isn't required and I find most drivers are surprised when I tip, but it's definitely appreciated.
---
---
Should you tip private drivers in Nepal?
---
$5 – $10 USD per day or 10%
If you hire a driver to take you on route to a trek in a private vehicle, then you should tip them. If the ride is included with your tour, ask the tour company what is expected because rides to different areas vary in price. For multi-day trips, you may want to tip more because you will get to know them the way you would a guide. 500 rupees ($5 USD) per day should be a fair amount if you are traveling alone. 1000 rupees ($10 USD) per day is a good tip for multi day trips with a group.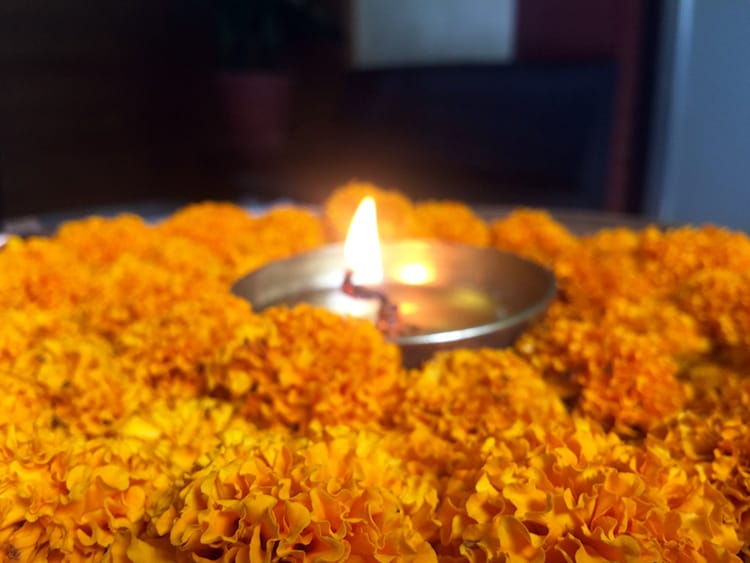 Should you tip at spas in Nepal?
---
10% of the Bill
It's common to tip around 10% at spas in Nepal. I often find that treatments are so cheap, that I tip extra. What would cost $250 in NYC costs $20 in Nepal, so I try not to be stingy. I usually leave $3 – $5 for a $15 massage because it's well worth the money. 10% is acceptable though.
---
Tipping Etiquette
---
There are some things I'd like to point out about tipping etiquette within Nepal that might not be common everywhere else. Some things to keep in mind are…
Hand Money with Your Right Hand
Handing money with your left hand is considered rude in Nepal. While this isn't too big of an issue for foreigners (locals know foreigners are not accustomed to doing this), it's still MUCH BETTER to hand money with your right hand especially when giving a tip. It shows respect. You can read this post for more about etiquette in Nepal.
Tip Discreetly
Tipping is not generally considered offensive in Nepal (even though I've read that on many blogs). In modern times, it's generally expected to receive tips in most professions (especially guides and porters). That being said, tipping should be done discreetly. Put large amounts in an envelope if possible and pass small bills without making a scene.
Extra clothes, etc.
In a lot of cases, trekkers and backpackers will buy gear in Nepal that they no longer need once they leave. It's very common for people to leave these goods with guides, porters, or teahouse owners. These items should never be left in lieu of a tip. Also, you should never give them to someone directly as this might be embarrassing or offensive. It implies that they do not make enough money. It's best to say, "I have these extra clothes, and I don't want them to go to waste. Do you know someone who could use them in your village?" Guides and porters make good money and most likely won't need the items unless they are expensive brands, but people back home can always use them during the winter to keep warm.
Have any more questions about tipping in Nepal? Ask them in the comments!
---
You might also like…