Momos seem to be synonymous with Nepal. It was the one thing I heard consistently every time I did research or told someone what country I was visiting. "Eat all the momos," they said. I knew they were a form of dumpling, but I wasn't really sure what made them so special. I arrived in Kathmandu on the last day of Dashain (a major festival) when everything was closed. Only super touristy restaurants were open, so I hopped into a place and ordered the momos. Like most hyped up things, they were only okay.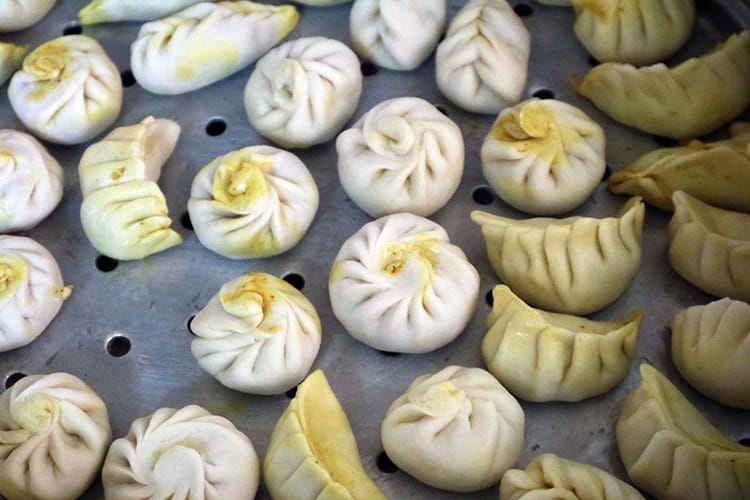 I felt a little let down at first. They were just dumplings. I'd been eating dumplings in different countries for months. They didn't seem special. In fact they were a lot less special than the ones I had in Singapore which blew my mind. Not wanting to give up, I googled "best momos in Kathmandu" and found a place nearby (Thamel Momo Hut). I went with a friend and was thrilled to find that they were so much better than the first batch I tried. Suddenly, I really did want to try allll the momos. And I wanted to learn how to make them too.
After arriving in Pokhara, I looked up classes and found one at Hotel Garden. Unfortunately, I cannot recommend going here. We inquired about the price and were told "no charge" and "just pay for what you eat." Momos cost about $1.50 for 10. After making and eating about 15 each, we were charged $50 for four of us. When we asked about the high price, we were told we each needed to pay $10 for the lesson. The owner, John, made no apology for saying "no charge" and it left a bad taste in our mouths. I'll also point out that there was no language barrier because he was Australian.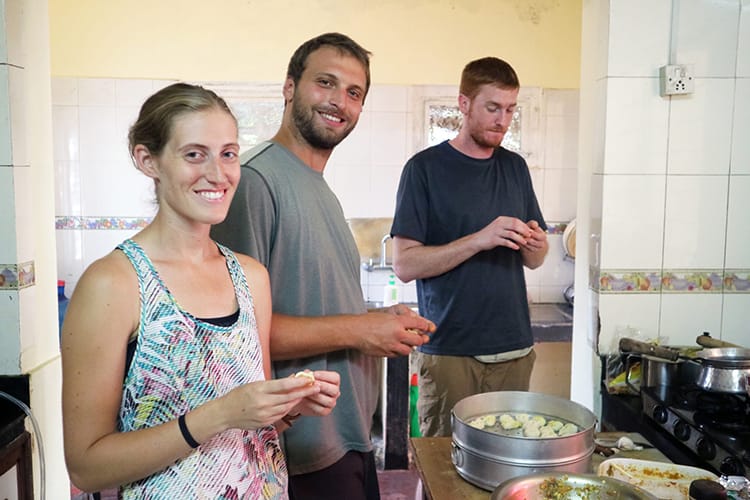 That being said, I would recommend looking up another place to learn to make momos because it was a lot of fun to learn. We helped make the dough, filling, and chutney, but the real highlight was learning how to form a dumpling out of dough. We learned three different varieties, none of which were easy to master. After practicing for over an hour, we were promoted to the actual filling.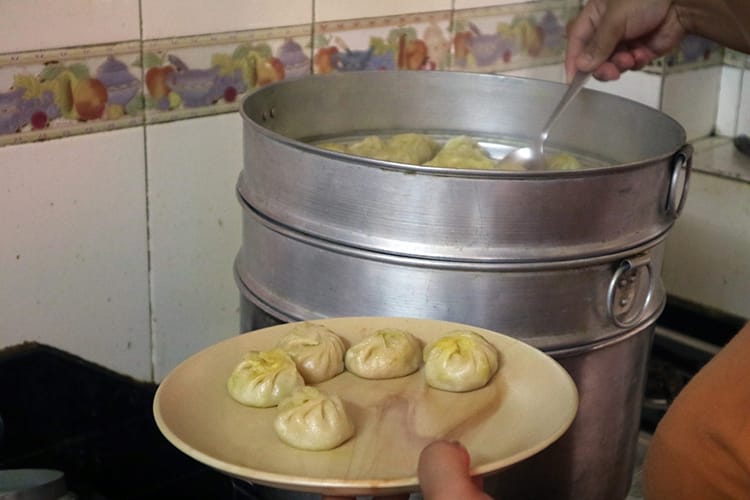 The easiest one to make was the popular style you often see in Chinese restaurants which look like a half moon. Next, was the round ones which have a twist on the top and almost look like a flower. The hardest for me was definitely the fishtail. We finished making all of the momos and then it was time to eat. Once they were cooked, they actually looked pretty good. I think we were all a little impressed with our skills.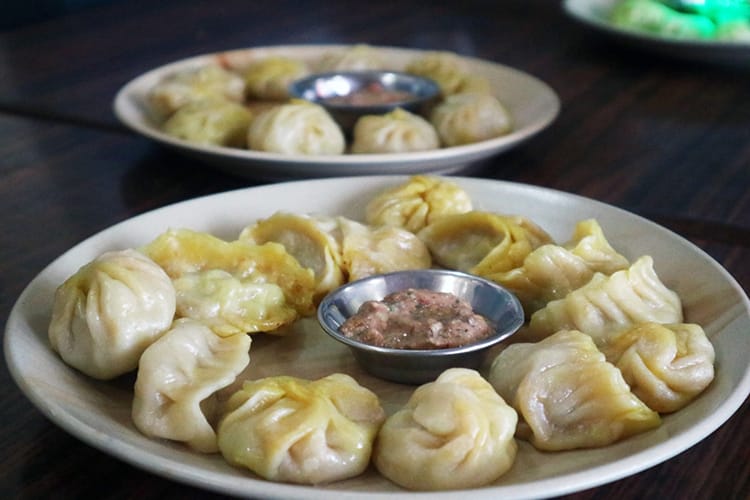 Despite being lied to about the price, overall it was a really good experience. I've never made dumplings before, and I honestly can't wait to make some when I get back home! If you've taken a cooking class in Nepal and enjoyed it, please share it in the comments. I'd love if everyone could share some recommendations on where to go.
---
My Top Picks for Hotels in Pokhara
---
Budget Hotel
Forest Lake Backpacker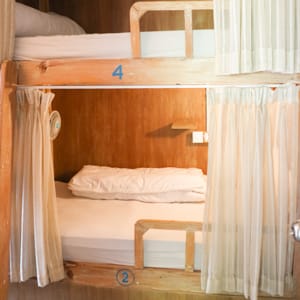 $12 a night – Located on the quiet northern side of Lakeside, this hostel has everything you need including lockers, outlets near the bed, privacy curtains, individual reading lights and more. I stayed here for an entire month and loved it!
Comfort Hotel
Hotel Middle Path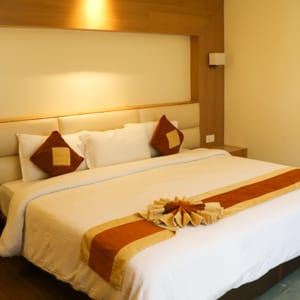 $50 a night – This is my go to hotel when I visit Pokhara. There's an on site pool, large clean rooms, a beautiful garden, a spa, and very friendly staff. It's located in the heart of Lakeside close to all my favorite restaurants. I can't recommend it enough!
Luxury Hotel
The Pavilions Himalaya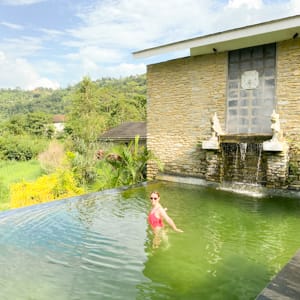 $200 a night – If you want luxury, The Pavilions is the place to be. Visiting here feels like an escape into a private paradise. I felt so relaxed during out stay and can't wait to go back. The hotel is sustainable without compromising luxury!
---
You might also like…