The first time I visited Nepal, a local friend brought me to Begnas Lake for lunch. The fish we had was amazing and the lake was much quieter than Pokhara's busy Lakeside. I've always wanted to go back, but for some reason it just never happened. This year, I got to return with my family. Rather than taking my mom to Pokhara, I wanted her to see the more local side of Nepal. We spent two nights at Begnas Lake enjoying the mountain views, fish, boating, and small walks around the water.
If you visit on a clear day, you'll wonder why Pokhara has become a tourist hotspot over Begnas. Oddly, Begnas has the better view by far! It's a popular spot for local tourists, yet few foreigners visit. It's a hidden gem that's right in the open. In fact, it's only 10 minutes off the highway and just a half hour from Lakeside, Pokhara. A fun fact is that there are many famous pictures of Pokhara and everyone assumes the photo is Lake Phewa, however the famous photos of the mountains over the lake are actually taken at Begnas.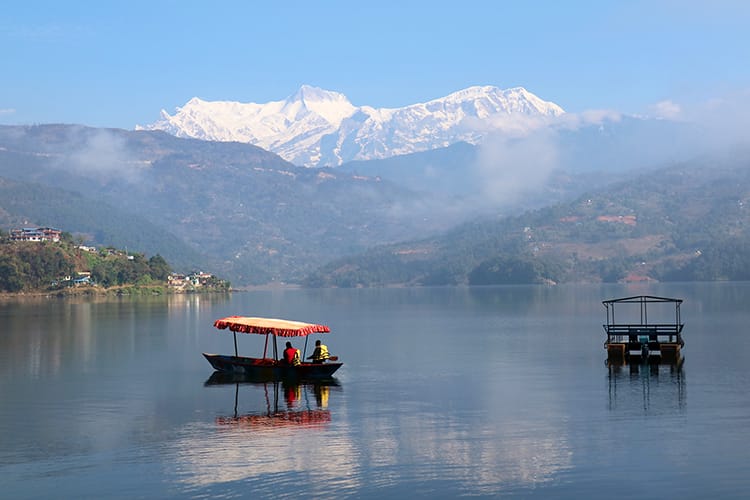 Begnas Tal City Map
Brief History of Begnas
---
Begnas Lake is the third largest lake in Nepal. The lake is a natural lake, but visitors may notice a dam on the southwest side. This dam was created in 1988 to help maintain the water level. It also allows locals to use the water for irrigation in nearby farms and fisheries.
While the entire area is now referred to as "Begnas" there are several different areas surrounding the lake. A famous area to eat and have fish on the southeast corner is called Majhikuna where there are many small guesthouses as well as the famous Begnas Lake Resort. The north side of the lake is called Syangkhudi. The major city on the southwest side was called Lekhnath (meaning novelist) prior to being merged with Pokhara. It was named this after the famous Nepali poet Lekhnath Paudyal who was born in the district in 1885.
---
---
Begnas, Nepal City Guide
---
Major ethnicity:
Chhetri & Brahmin
Major Religion:
Hinduism
Language:
Nepali
Altitude:
650m (2,132 feet)
Location:
13 km (8 miles) southeast of Pokhara. About 30 minutes by car.
How to get there:
You can easily take a local bus from Pokhara to Begnas. The ride takes between 30 mins and an hour depending on traffic. Typically, the buses leave in the morning between 7am and 9am. I recommend checking with your hotel and buying a ticket in advance if it's peak season.
What to eat:
This area is extremely popular for its fish. Locals come from nearby cities to enjoy the view and eat. Popular dishes are fried fish, grilled fish, fish curry, and fish dal baht. I highly recommend Prakash Restaurant (Alex) in Majhikuna which is a local favorite and very famous in the area. My favorite is the grilled fish, but it's very important to ask for it without the chili. If you get it with the chili, it will be VERY hot, even by Nepali standards. They can give you the hot sauce on the side so that you can add as much as you like. Trust me on this one. The restaurant is a little outside of the main city, but it's worth the trip. You can hire a taxi as it's a long walk, or you can take a boat across the lake which is about an hour.
---
---
Things to do at Begnas Lake
---
Boating on Begnas Lake:
Boating is the most popular activity in Begnas. Many foreign tourists flock to Phewa Lake in Pokhara while locals come to Begnas. Begnas has better views and is more peaceful for boating. Here is a price list…
Row Boat
1 hour with driver: 500 rupees
2 hours with driver: 900 rupees
3 hours with driver: 1250 rupees
Whole day with driver: 2,000 rupees
Crossing the lake one way: 600 rupees
Paddle Boat:
1 hour with driver: 1,000 rupees
2 hours with driver: 1,800 rupees
3 hours with driver: 2,500 rupees
Whole day with driver: 5,000 rupees
Crossing the lake one way: 2,000 rupees
Motor Boat:
½ hour with driver: 3,000 rupees
Village Walk:
On the west side of the lake, there's a small walking trail just past the dam which goes through local villages. The first village is a bit touristic, but it offers nice views and a great spot to stop for tea. Beyond that, the path goes through the jungle and along the water until it reaches other villages on the lake. It's a nice walk but be sure to wear long socks and pants. This area often has small leeches. After walking 10 minutes, our feet were covered and we had to run back while trying to get them off of our shoes. Make sure to bring salt or you can soak your socks in tobacco water which is said to repel them.
Day Hike to Thulokote:
We had intended to hike to Thulokote, but we ended up having very foggy weather that day and went to Pokhara instead. The hike takes approximately 3 hours to the top and 2 hours back down to the lake. This is from a starting point near Baraha Temple. At the top, you can see Rupa Lake, Begnas Lake, and the Himalaya on a clear day.
Day Hike to 7 Lakes View Point:
On our last day, one of the local woman we spoke to mentioned a viewpoint on the hill opposite Thulokote. She said you could view the famous 7 lakes from there. I'll mark the approximate location on the map above, but you may need to hire a local to take you there as there's little info online.
Visit Baraha Temple:
Baraha Temple is a small Hindu temple in the jungle opposite the main city. Baraha is a form of Lord Vishnu and the stones are used as a place of worship for local villagers. While the temple is small, it's a beautiful area with a slate walkway, picnic gazebos, and a path leading to the local villages. You can start the Thulokote Hike from here. I'd recommend bringing a packed lunch or some snacks so that you can have a little picnic.
Bird Watching:
The area isn't particularly known for bird watching, but I felt like we saw a lot of interesting birds while boating and when we were at the local villages drinking tea. The lake attracts some beautiful birds of prey who go fishing in the morning. I also noticed a variety of brightly colored birds that looked a bit like Kingfishers.
---
Begnas Lake Hotels & Accommodations
Budget Hotel in Begnas: Hotel Young's Stupa ($7-$15 per room) This hotel is located in the city close to the water. Starting at $7 a room, it has great reviews especially for those looking to visit on a budget.
Book on BOOKING.COM | AGODA
Comfort Hotel in Begnas: Hotel Day Break ($30 USD per room) We decided to stay in Hotel Daybreak since we were traveling with family and wanted something comfortable but not too expensive. The hotel has the perfect location right near the lake with epic views. The rooms are clean and spacious and the price includes breakfast. My only complaint is that we had to repeat ourselves a lot when ordering food. Often the wrong meal would be served or there would be confusion. We were traveling with two Nepali people, so there was no language barrier. We also had a major issue because they soak the grilled fish in a peanut sauce, but it didn't say this on the menu. This caused an awful allergic reaction for Suraj's cousin. Overall, the place was nice but the staff needed some training.
Book on BOOKING.COM
Luxury Hotel in Begnas: The Begnas Lake Resort and Villas ($150-$250 per room) We didn't get to visit The Begnas Lake Resort so I can't speak from experience, but it's the only high end hotel currently on the lake. From afar, it looked beautiful and it's right on the water.
Book on BOOKING.COM | AGODA
---
Begnas Lake Photography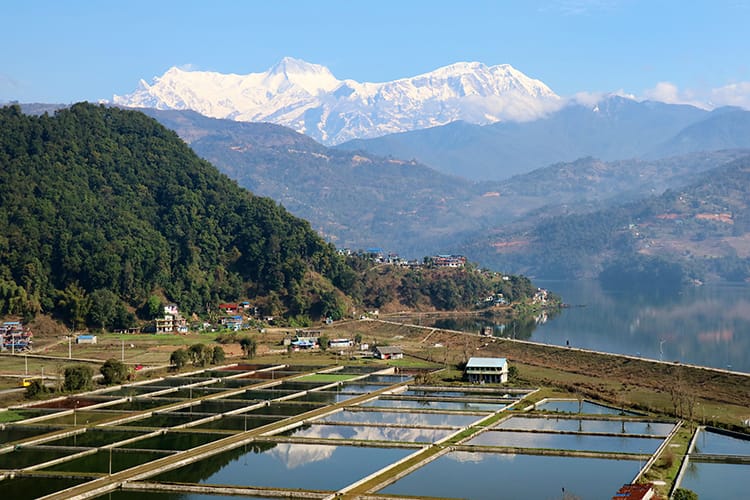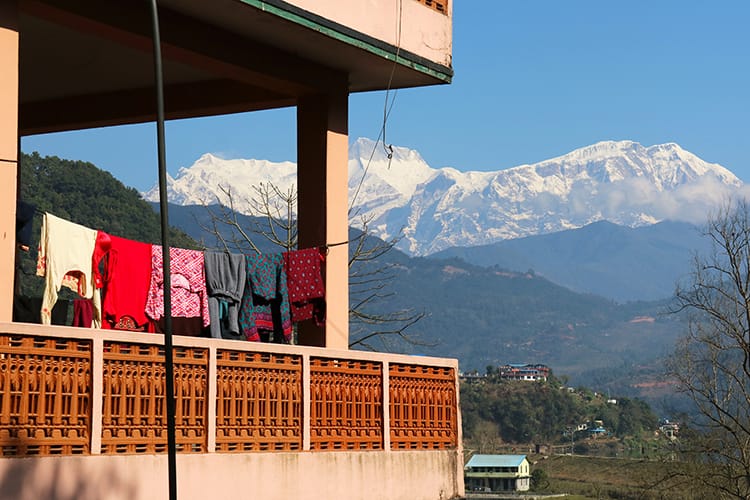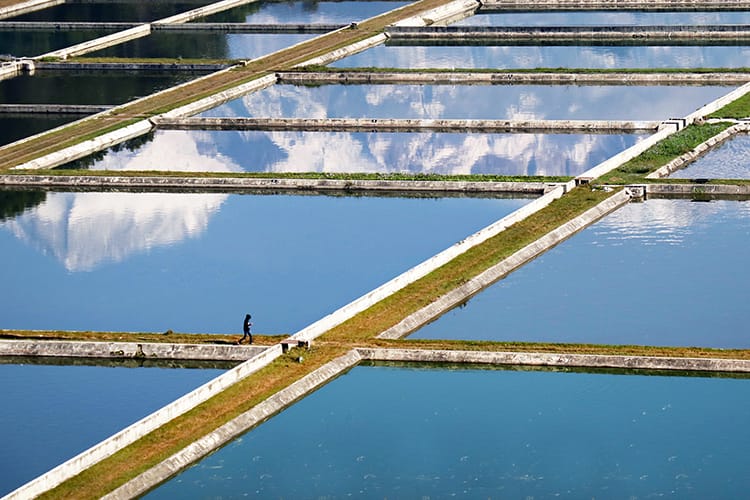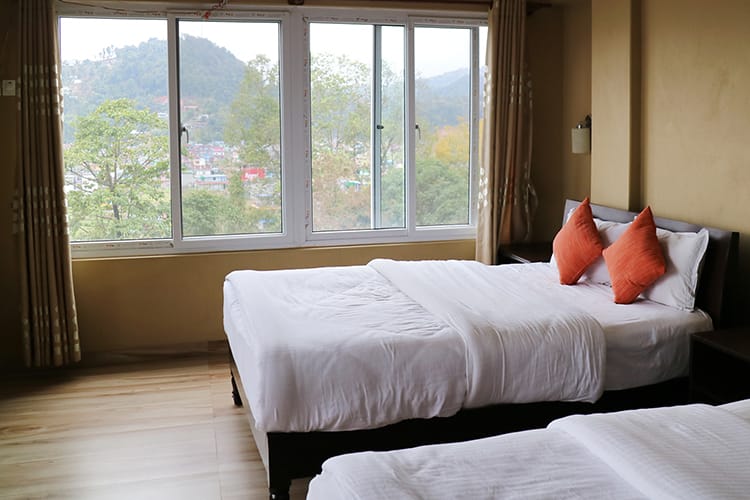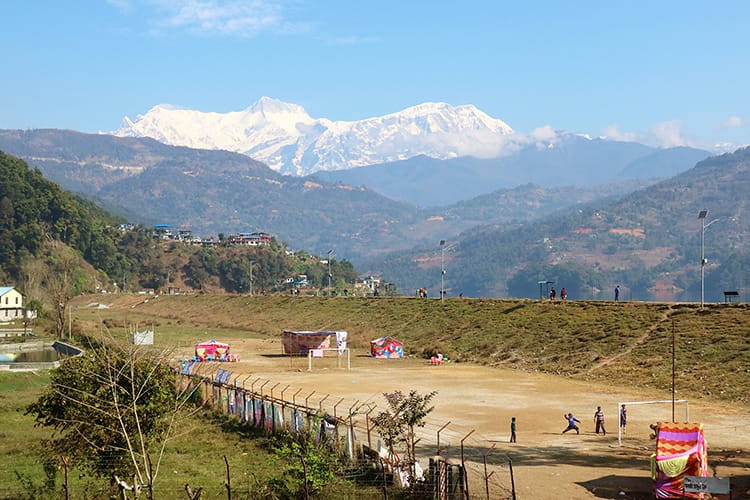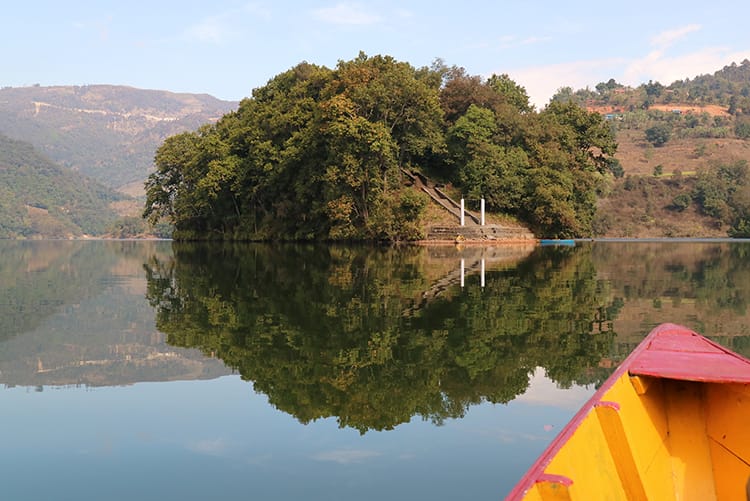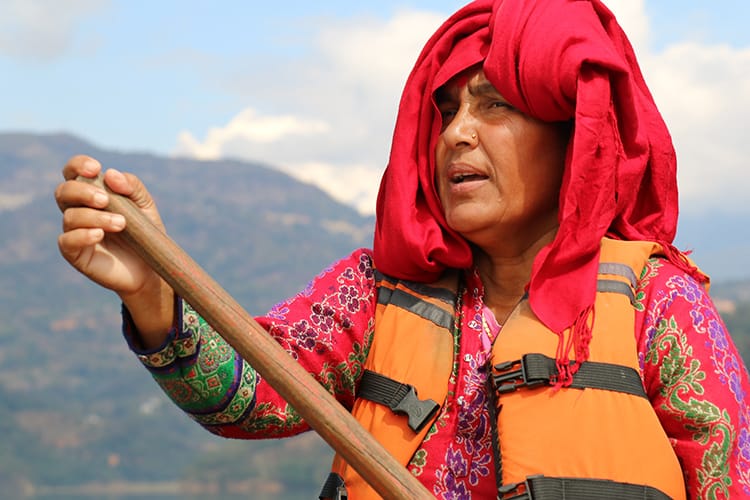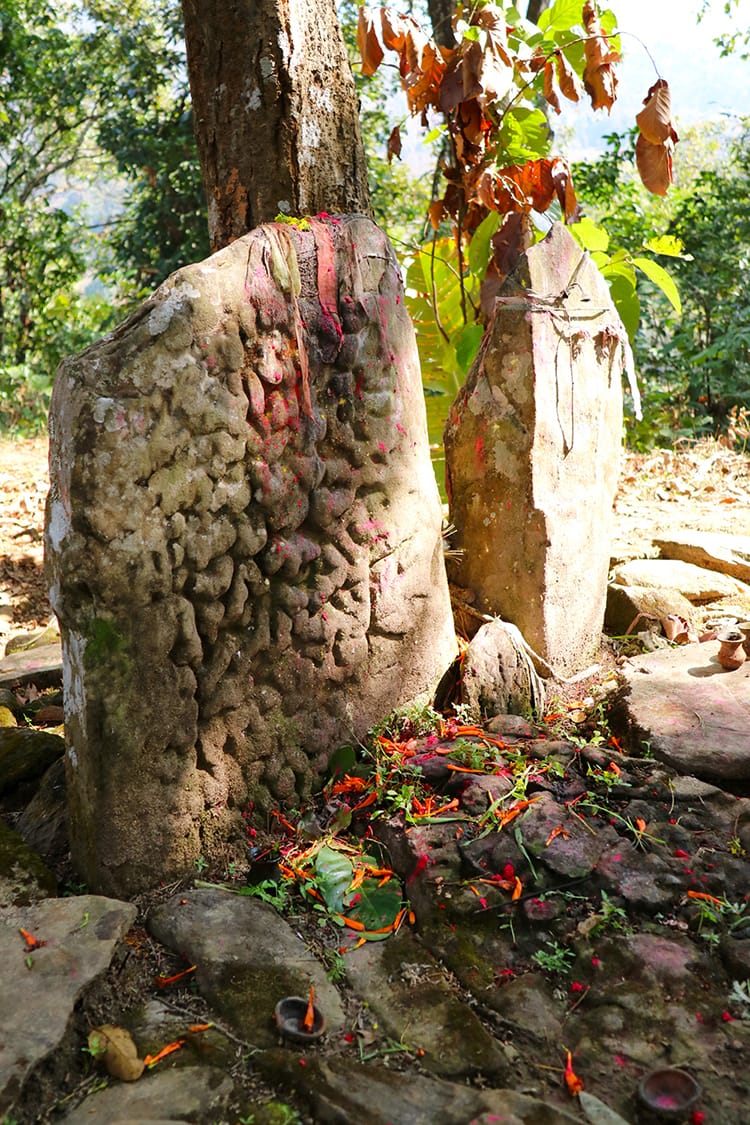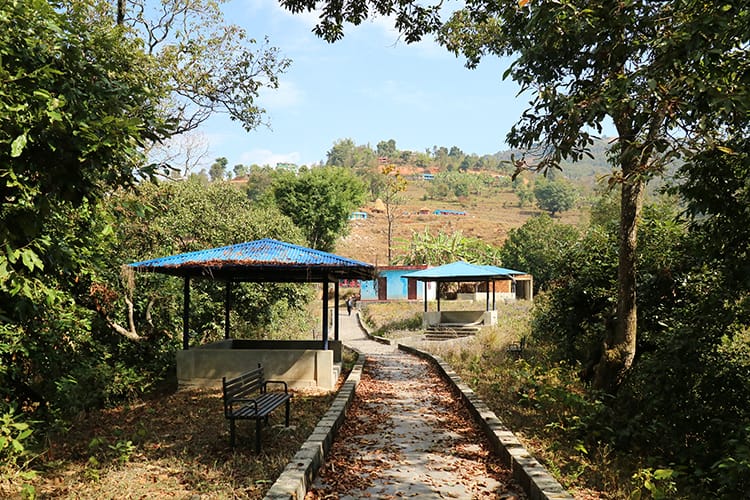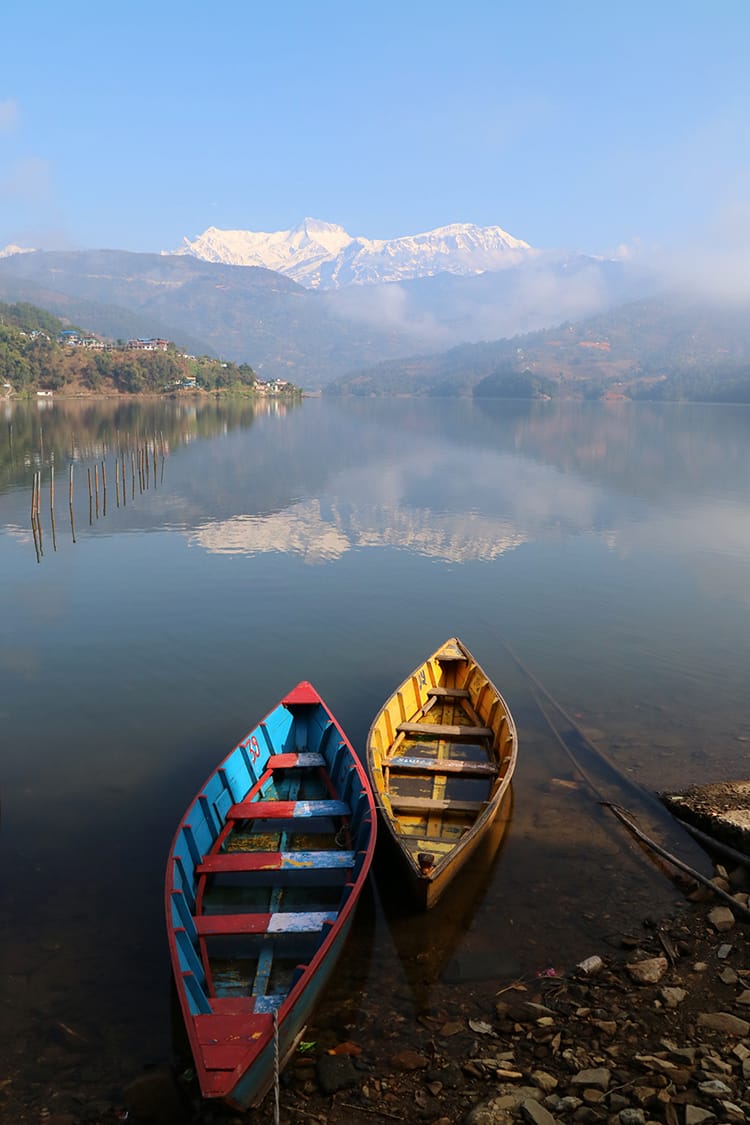 ---
You might also like…