I signed up for a travel writing course in New York City a little over a year ago. I always forget to look up professors before attending the class and was pretty surprised when Cullen Thomas walked into the room. Unlike the other teachers who gloat about their published works, he quickly asked that no one mention his. It was something he hoped people would read, but not near him. He didn't want to field questions or talk about his memoir. Of course this only made me want to know more, so I quickly googled Brother One Cell to find out why he wanted to avoid the discussion.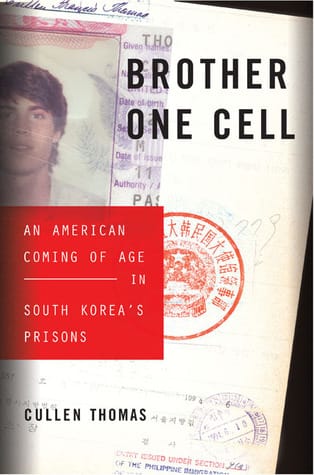 ---
Brother One Cell is a memoir by Cullen Thomas, which takes place in South Korea. It was clear pretty quickly why this lively professor didn't want to chat about his book. The premise can be summed up into a very quick sentence. He got caught smuggling hash into South Korea while teaching English there and was sentenced to three years in a South Korean prison. While the subject can be rounded up into one simple sentence, his journey takes an entire book.
"It seemed that no matter how insistently you define for a man what is good and what is against that good, his nature will do as it is inclined."
I found the intricacies of prison life in a Confucius society to be fascinating. While he didn't have the typical American prison experience, he had to learn to survive in another country by learning its language, culture, and rules. Everything down to the exact way to address someone by hierarchy. He has to stand his ground against gangsters and learn to fit into a world completely unlike his own.
One of my favorite things about this book is his perspective. He goes from being a bit of an arrogant American, thinking he is untouchable, to being completely humbled by the experience. He learns to be grateful for the smallest of things. It's an experience I also had while traveling. As Americans, I think our view of ourselves is often skewed until we see other parts of the world where not everyone is so well off.
"It was as if I didn't belong, as though I were only an actor who'd stumbled onto the wrong set and had taken to aping the motions of the true residents. But this was a tricky illusion, because I did belong, and the unwanted reality was mine as much as theirs."
Another interesting part of the book was the stories of the other inmates. Hearing about them gave you a sense of empathy for those you might not think deserved it. Isolated from the rest of the world, these prisoners became the author's friends. A man who killed his children, suddenly seems less demonic. A man who smuggles drugs around the world feels like a proper businessman.
"No one was without his battles, and when you saw each man in that light, you could feel empathy and respect for him. He was in the same fight as you."
At the end of it all, this once self-righteous American turns out to be truly thankful for every opportunity given to him. You can see the change in his perspective and how prison in South Korea changed him. His evolution to becoming a more grateful and egoless human being is really beautiful and touching. He learns not to take things for granted and comes out of the experience for the better. I really enjoyed reading this story, and having met him, can appreciate his absolute honesty during a time that must have felt bewildering and unjust.
"As the sun rose and threw light into the cell, I would face my window and the outer wall, the village beyond it. 'Thanks for today,' I would say while bowing low. It became my daily ritual."
---
Don't have time to sit down and read a book? Check out audible! You can sign up for a 30-day free trial and get two books free by clicking the banner below! If it's not for you, you can cancel any time. This is a great option if you're on the road or commuting and want to listen as you go.
---
You might also like…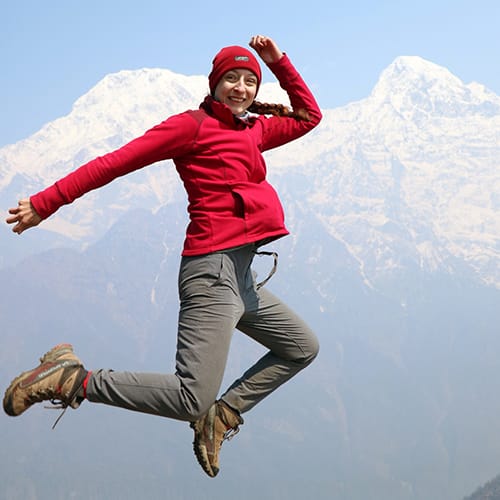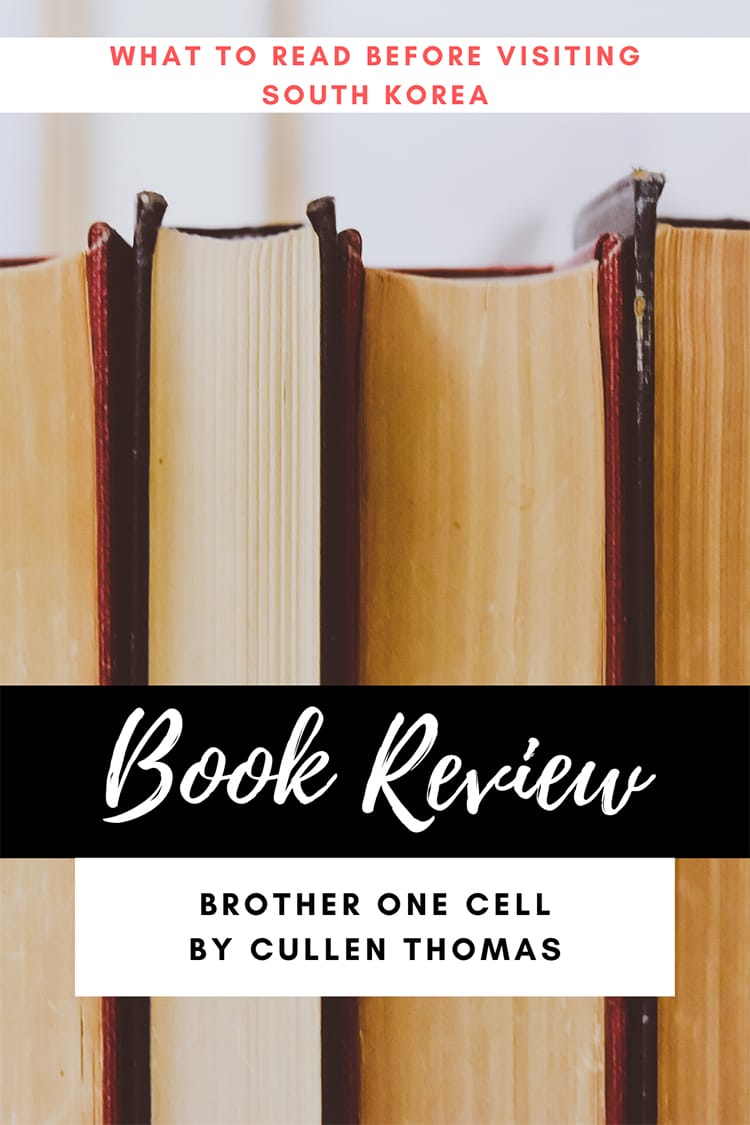 SaveSave