Massacre at the Palace by Jonathan Gregson has been on my reading list for a while. With such a serious topic and a heavy load of information about Nepali history, I kept putting off reading it until I finally felt I could give this book the attention it requires. I'm so happy I finally read it because this book gives such an informative look at Nepali history while also telling a fascinating story.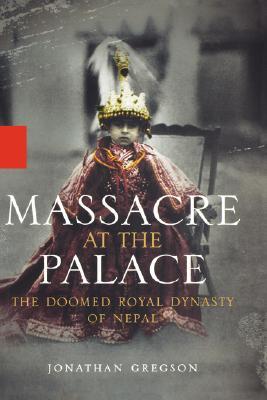 Massacre at the Palace is the true story of the Crown Prince of Nepal shooting the royal family during a dinner at his home in 2001. What many people might not know is that this was not the first time such events occurred in Nepal. The Shah Dynasty has a history so wild it could have inspired Game of Thrones. The author Jonathan Gregson looks back in order to show how such a tragic event could have happened so recently. He gives a brief history of the major events of Nepal and how they came to shape today's country and the royal family.
After reading up on Nepal's history while doing research for my blogs, I've become obsessed with the Rana Prime Ministers and Shah Royal Family. Their stories intertwine into a tangled web that at times is hard to believe is history and not the plot of a new blockbuster movie. What I love about this book is how it manages to give a historic look at Nepal without being boring or drawn out. It highlights important pieces of information but doesn't get too deep into the details. The second half of the book focuses on the last ruling royal family and the dynamics of their household. Only then does the book begin to go into detail.
As someone who has read a lot about the royal family and prime ministers (and even looked up family trees to tie stories together) I found the book really enjoyable. I'd imagine that someone who has no knowledge of Nepali history might find the first half of this book a bit overwhelming as it brushes through decades in mere chapters and throws out so many names that it's hard to remember who are related, who are enemies, who are related and enemies, who just committed treason and whether they now rule or are in exile. It's a bit of an information overload.
I personally focused on one chapter a day. I felt it necessary to let each chapter sink in before moving on to the next major event. That being said, I really looked forward to reading a chapter each day and as I got closer and closer to the end I couldn't put this book down. I highly recommend this book to anyone who loves history, wants to know more about Nepal or loves dysfunctional royal families.
---
Don't have time to sit down and read a book? Check out audible! You can sign up for a 30-day free trial and get two books free by clicking the banner below! If it's not for you, you can cancel any time. This is a great option if you're on the road or commuting and want to listen as you go.
---
You might also like…