One of my favorite ways to pass time in Kathmandu is to browse the shelves of Pilgrim's Bookstore. It's one of the few places where you can find every book ever written about Nepal, many of which are not well known outside of the country. While searching for a new book in Pilgrims, The Gurkha's Daughter by Prajwal Parajuly caught my eye. The catchy title and the book cover with a woman in New York intrigued me.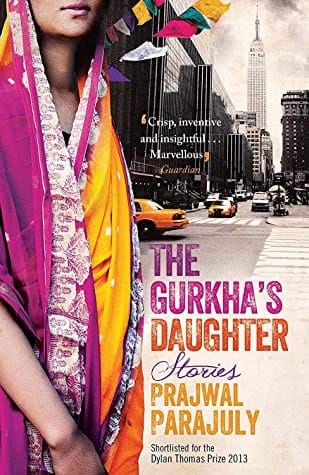 ---
The Gurkha's Daughter reminded me of another book I'd read called Arresting God in Kathmandu. Both books are formatted into short stories that draw you in and end too soon, leaving you wanting more. But, what I really love about this style of writing is the brutal honesty. Many of the characters are highly unlikeable at first glance. The author doesn't shy away from exposing people's worst characteristics, but it's realistic and unapologetic in the best way. The author takes what would normally be mundane moments in a person's life and turns them into compelling stories.
While Arresting God in Kathmandu focuses on Nepal, The Gurkha's Daughter focuses on Nepalese living in other countries and regions, and it highlights the hardships they face while living in areas away from their own culture. Whether it's a man who has become wealthy living in Manhattan, a shop owner dealing with a rich thief, or a maid and her boss navigating their relationship, these stories share so much insight into human nature as well as Nepali culture.
I recommend this book to anyone who is interested in an unabashed look at humanity, but also to those who want more of an understanding of Nepal. I think it's easy for visitors to see the smiling faces of Nepalese when they visit and assume that their lives are idealistic, but these short stories expose what goes on inside one's home. Whether it be the standards one must live up to, gossip coming from the neighbors, or the way one must navigate social status on a regular basis, it's an insightful look into the everyday life of normal Nepalese people.
---
Don't have time to sit down and read a book? Check out audible! You can sign up for a 30-day free trial and get two books free by clicking the banner below! If it's not for you, you can cancel any time. This is a great option if you're on the road or commuting and want to listen as you go.
---
You might also like…