It seemed that all of my favorite photos from my recent trek through the Kathmandu Valley were of trees. But, they weren't just any trees. Each photograph was of chautari, which are ubiquitous throughout Nepal. These often giant trees are surrounded by a small stone retaining wall, which creates a kind of seating area. What I love most about them, is that they existed long before roads, so you'll often see them smack in the middle of a street.
Chautari were set up for travelers to rest. Prior to the 1980's most of Nepal didn't have roads. People often walked for days to get from place to place, and these areas allowed them to put down their heavy burdens, take a break, and enjoy a snack before continuing their journey. In addition, they formed a type of meeting place for locals to hang out while offering relief from the hot sun. It's common that the tree in the center is either a banyan tree (made famous when Buddha reached enlightenment underneath one) or a ficus tree.
At the base of the tree you may see a red, orange, or yellow powder (like you would see at temples). Hindu's believe that banyan trees have a high spiritual energy. It's believed that Hindu Gods and the spirits of deceased ancestors enjoy hanging out by these trees. Sometimes temples or small shrines are built underneath their shade. If there is no temple, locals may spread this powder as a sign of good luck and prosperity.
Sometimes, you may see ribbons or strips of fabric tied to the branches. Banyan trees represent "the tree of life" due to their long life span and their ability to purify air. The cotton fabric is a juxtaposition to the tree. The fabric represents the fragile nature of life, and it's impermanence. It reminds me a bit of the meaning of prayer flags in Tibetan Buddhism. They believe that the fabric disintegrating in the air represents impermanence in all things.
---
Chautari Tree Photography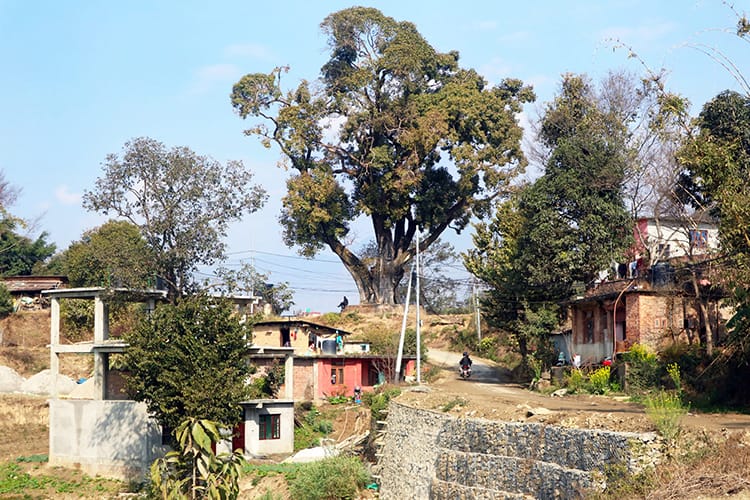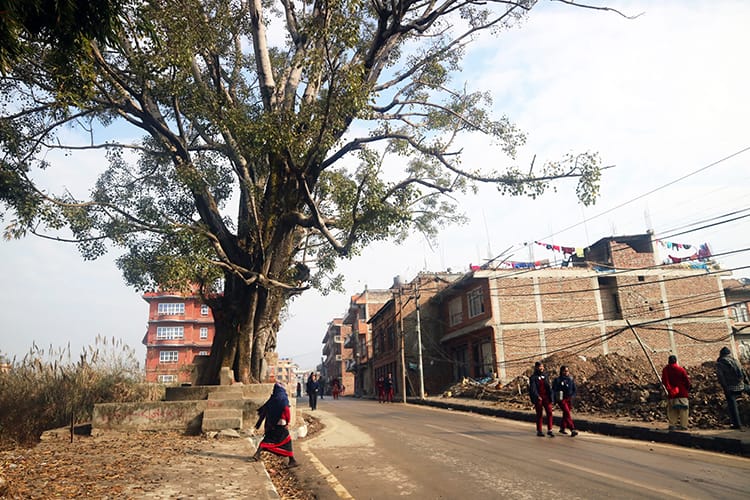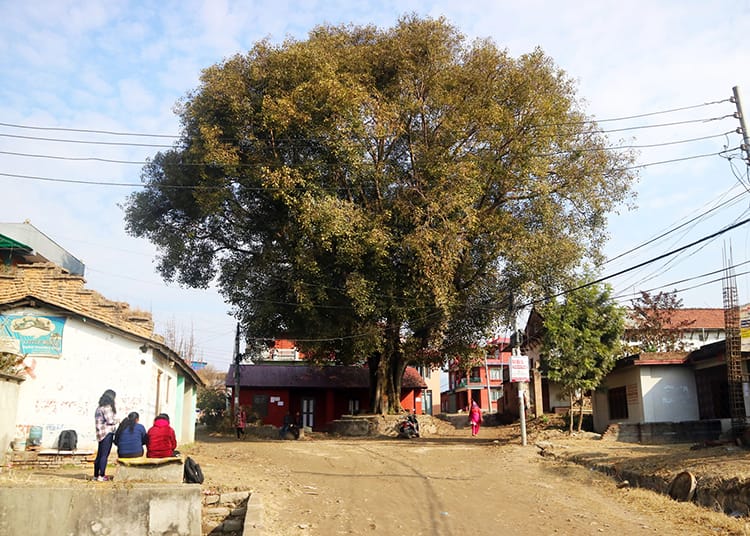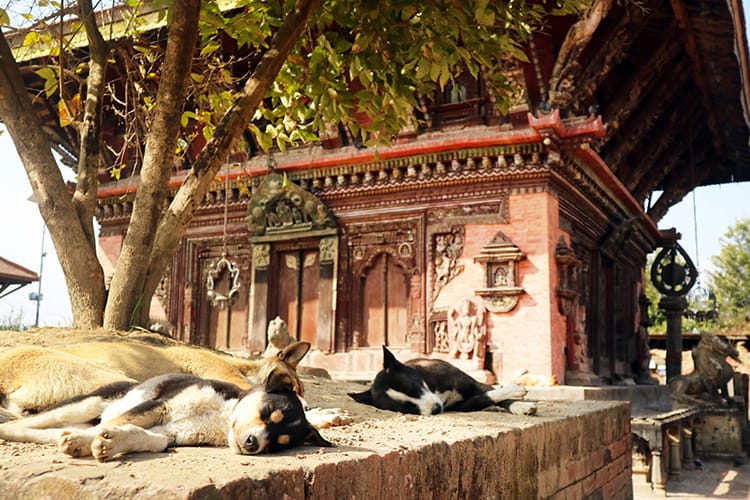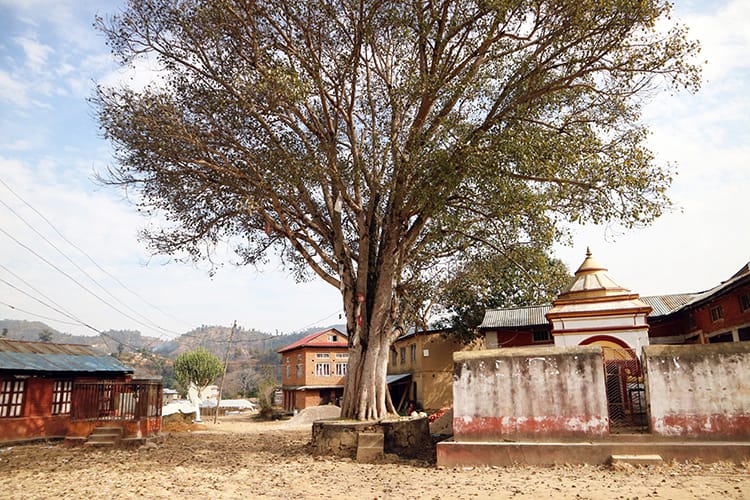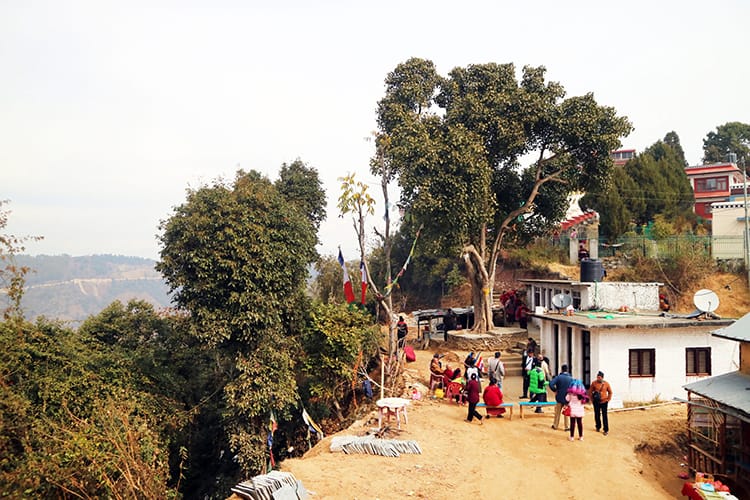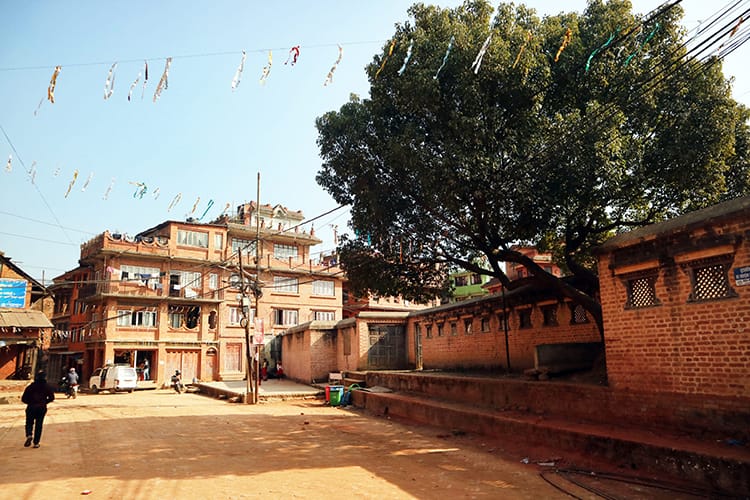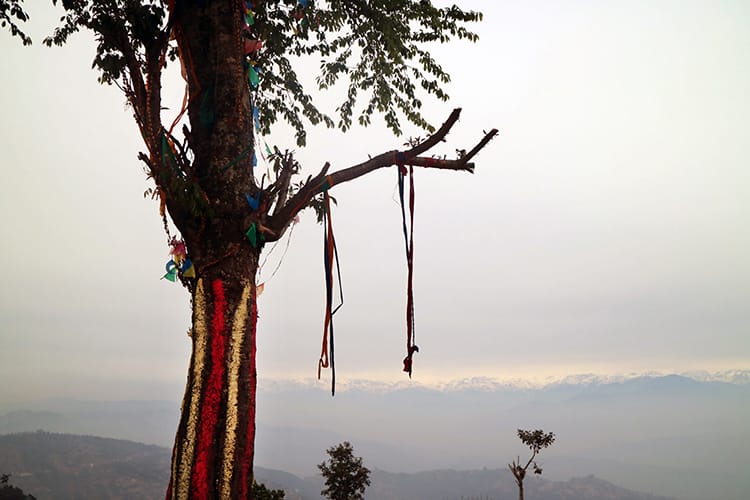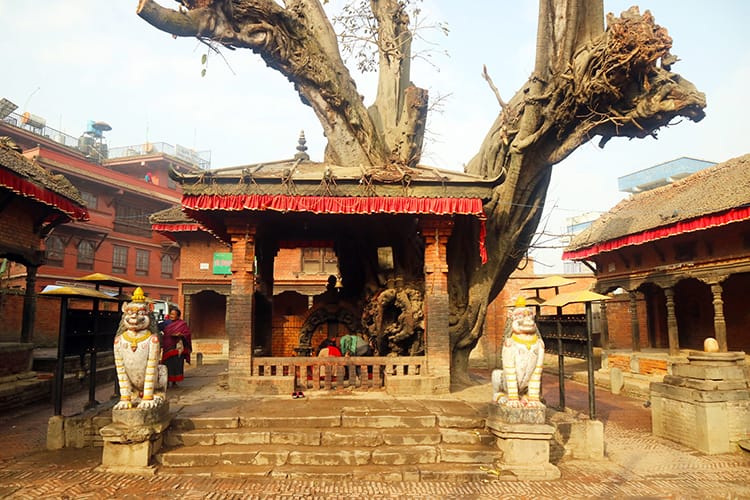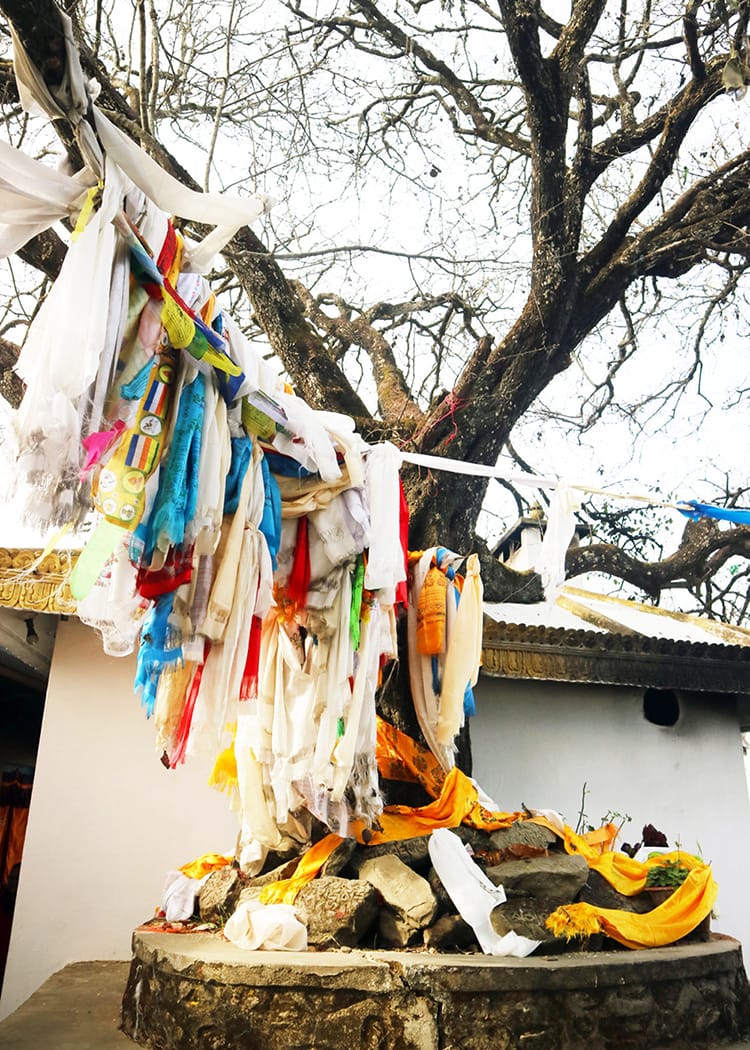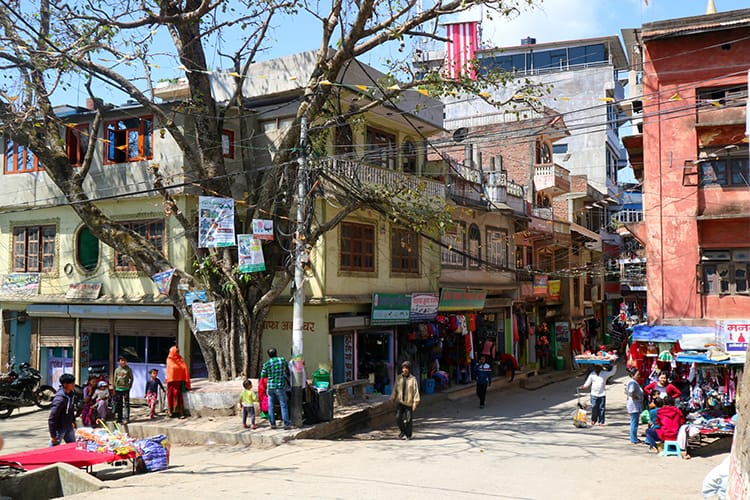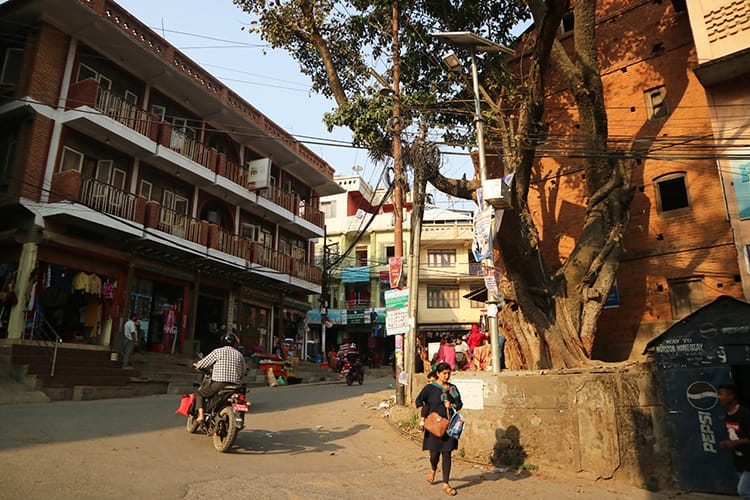 ---
You might also like…