I've taken a lot of different flights from Nepal to the United States, and for the cost, Qatar Airways has turned out to be my favorite. The flights are affordable. It's one of the quickest routes if you live on the East Coast, and the airline is one of the best. Having a layover in Doha is much nicer than some of the other layover cities I've stopped in. The airport is clean, spacious, modern, and easy to navigate. This time, I was traveling with my mom to Nepal, and I realized that the airline offers Qatar transit tours! We decided to give one a try since we had an 8 hour layover in Doha.

What is a transit tour?
---
A transit tour is a short tour of the city that takes off from the airport and arrives back at the airport. There are a variety of tours, but all of them are meant for those with short layovers between 7 and 24 hours. That way, you can leave the airport and enjoy Qatar rather than sitting around waiting for your plane.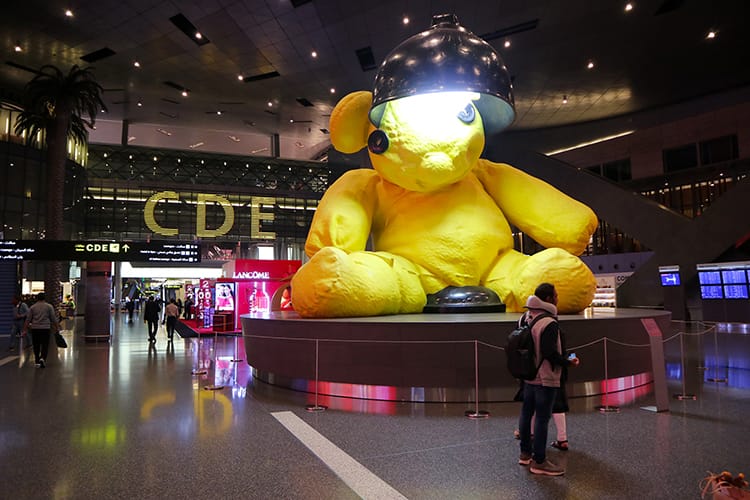 How do you book a Qatar transit tour?
---
Booking the transit tour is extremely easy. Simply go to Qatar's webpage and look at the transit tours (found under the discover tab). From here you can see an array of tours that range from 3 hours to day trips. Click on any of the tours to see what times they leave, where they go, and how long your layover needs to be in order to get through customs and back to your flight in time.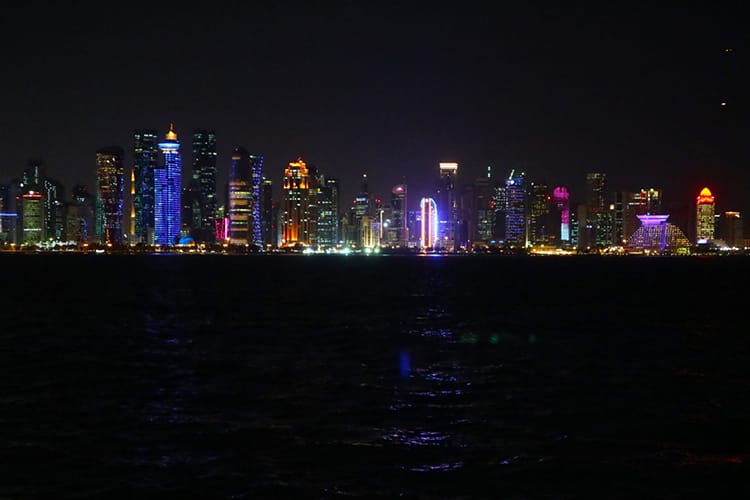 How much is a transit tour, and what does it include?
---
Tours range based on the type of tour. A 3 hour tour of the city with transport to and from the airport and an English speaking guide is about $20 USD per person. A half day safari to the desert with transportation and a guide is about $100 USD per person. While you could probably arrange these on your own for cheaper, the benefit here is that everything is arranged for you without a worry in the world. You simply show up, enjoy the tour, and are returned in time for your flight without a stress in the world.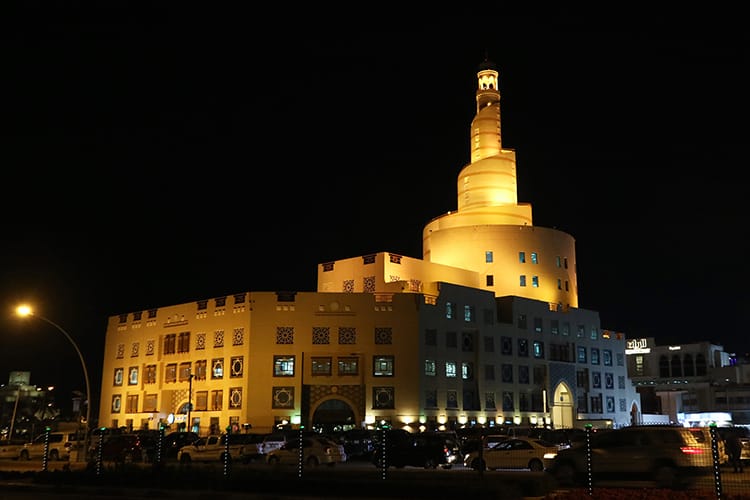 Do I need a transit visa for a Doha layover?
---
Transit visas are free for 80 different countries. You can view this list for more information. U.S. citizens can receive a free transit visa on arrival. We met at the Discover Qatar tour desk by Gate A3 and the guide from Discover Qatar gave us the customs document printed out with our information. We handed it to the officer and got through in a matter of minutes. If you go through customs on your own, just tell the officer you are going on a transit tour.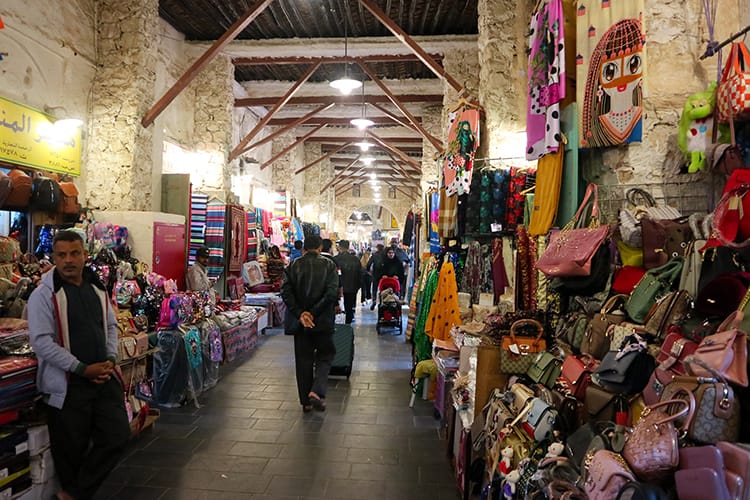 What do I do with my luggage?
---
Our checked bag was set to go directly to Kathmandu, so the only thing we had to worry about was our carry on. I was afraid we'd have to carry it on our backs everywhere. We each had a 15lb (7kg) backpack with us. Luckily, they stored it under the tour bus, so it was safe during the tour. Our driver stayed with the bus the entire time, and we were told that Qatar is ranked as one of the top safest countries in the world. Therefore, we only carried our purses and cameras for the tour.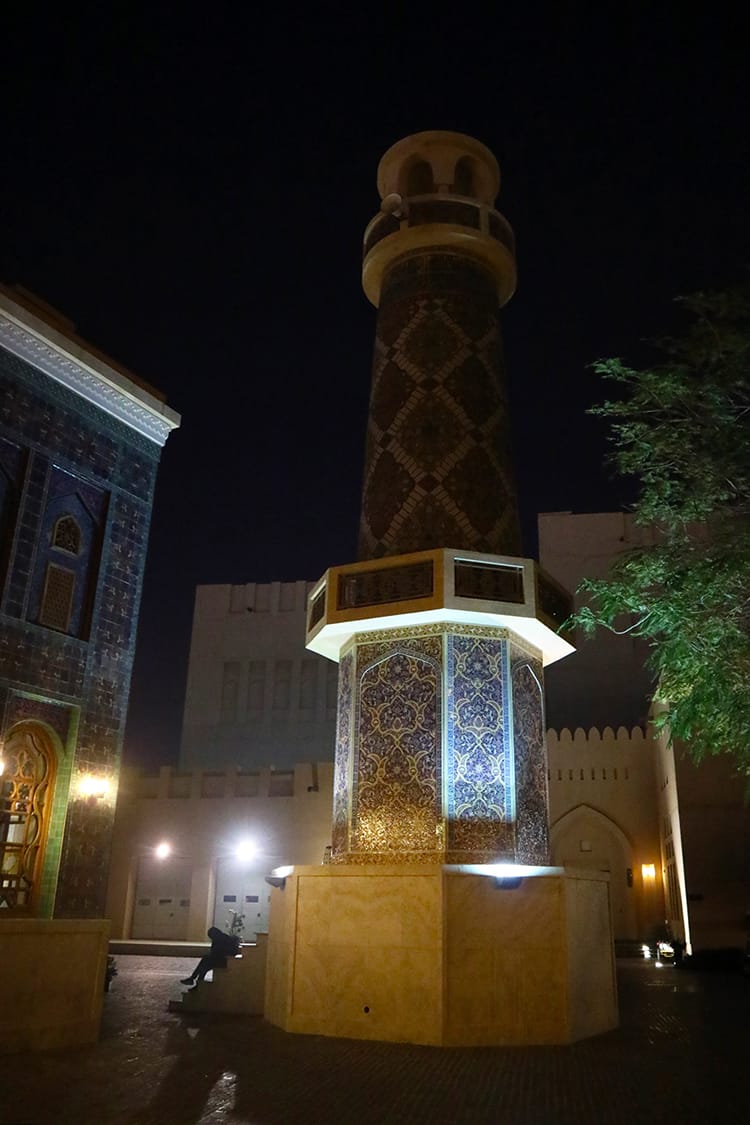 Review of the 3 hour Doha layover city tour
---
Since we had about 8 hours for our layover in Doha, we decided to try the 3 hour Qatar transit tour. The tour was only $20 USD each and included transportation around the city with stops in 4 destinations. We were able to visit Dhow Harbour (10 minute stop) to view the fishing vessels and Doha's skyline. We went at night so the skyline was lovely, but the fishing vessels were hard to see. Next we went to Katara Cultural Village (10 minute stop) which is a large shopping mall. But, there is a beautiful blue mosque with incredible mosaics on the outside as well as the "pigeon poo tower" where they used to collect pigeon poo for fertilizer. Then, we stopped at The Pearl (10 minute stop) which is another shopping area with luxury apartments above it and a marina full of yachts in a bay behind it.
At this point I was feeling a bit rushed as 10 mins is not nearly enough time to even see a location from the outside. Last, we stopped at Souq Waqif (40 min stop) which is a local market. In my eyes, this was by far the best part of the tour. I honestly would have booked a tour that just spent 2 hours at the market. Its beautiful winding alleyways full of men in traditional dress smoking hookah made me feel like I'd stepped into a scene from Aladdin. There were stalls selling souvenirs, snacks, desserts, spices, housewares and more. It was such an interesting experience.
In between all the running around, we saw other sites from the windows of the bus while our guide told us the history and fun facts about Qatar. The entire tour was informative and stress free. We showed up, followed our guide, and got returned to the airport without hassles. As someone who plans my own trips 98% of the time, it was nice not to have to worry about anything. They run this tour 5 times a day, every day, so they have everything down to the minute. The only downfall was feeling rushed at the first three sites. I honestly could have done without the stop at the apartment building/yacht marina. To me it wasn't that interesting. But the rest of the tour was great and worth booking if you have a 6 hour layover.
---
You might also like…