I'm going to be honest here and say that the main reason I loved Barcelona so much was the food and the people. I'm the most indecisive person in the world when it comes to ordering dinner because I always want to try everything on the menu. I also tend to ask everyone I'm with if I can try their food. In the land of tapas, what's not to like? I'm not sure why you can't try small plates of dishes everywhere else in the world but, writing an entire post about what I ate seems boring, so here are 11 things that I'd recommend to anyone visiting Barcelona for the first time!
---
Park Guell
---
This insanely cool yet weird park was designed by Antoni Gaudi. He's a well known architect (especially in Barcelona). You might recognize the name from the term "gaudy" which is exactly what his style reflected. He was known for very bright, over the top, and intricately designed buildings. However, he also designed Park Guell which is my favorite site in Barcelona. Situated on a hill, it features beautiful lookout points, insane mosaic work, and archways made of jagged rocks. It's what I imagine a real life Wonderland would look like; pretty with a hint of bizarre.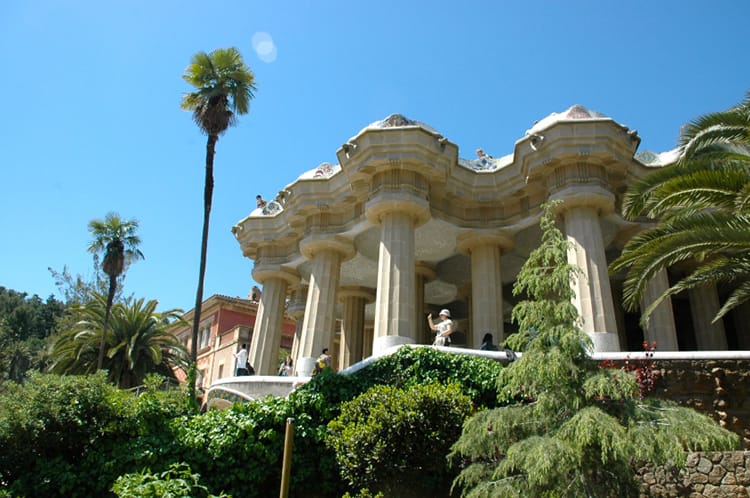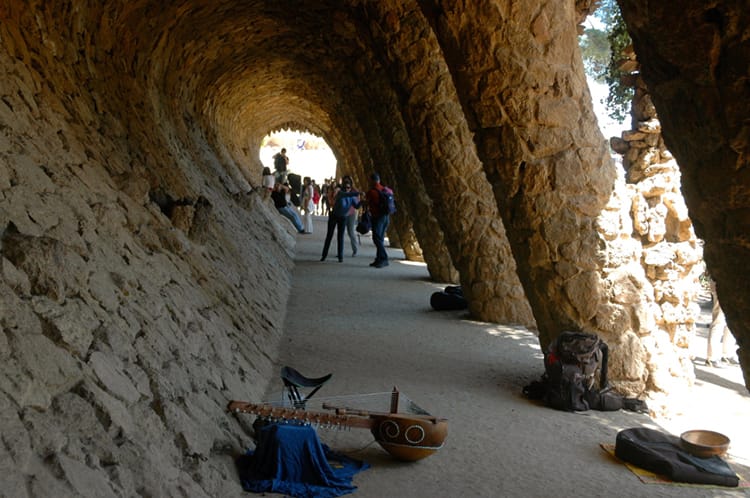 Les Rambles
---
This little street which is closed off to cars features tourist shops, street vendors, and street performers among other things. It's definitely on the touristy side but is worth walking through once or twice. I didn't have any bad experiences here, but I was warned by more than one person to watch my purse for pickpockets.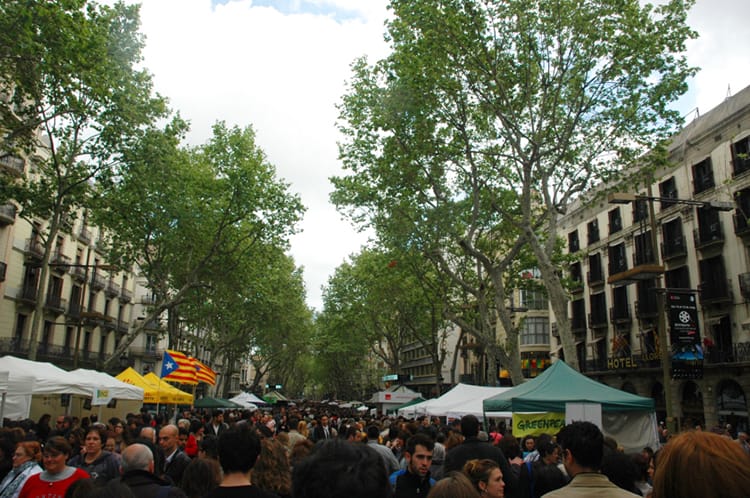 La Boqueria
---
Right off of Les Rambles is what I can best describe as a giant pavilion filled with little specialty food shops. La Boqueria everything from fresh meats and cheeses to chocolates and treats. My favorite booth was the dried fruit. They had dried pineapple, kiwi, mango, and best of all strawberry. The strawberries were so delectable that I ate them through the entire week. The best part is that these items make great souvenirs for friends back home. I made my parents and sister little baskets of goodies including chocolates, jams, sauces, etc.
La Sagrada Familia
---
Antoni Gaudi's most famous design is La Sagrada Familia. This basilica began construction in 1882 and is still being built to this day! The history behind it is fascinating and despite it being unfinished, you can still go inside and walk around. You can literally stare at this building for days (if not weeks) and still notice things you didn't before. It's insanely intricate and full of shapes that reflect the light in crazy ways. It's honestly one of the strangest places of worship I've ever seen. As someone who likes photography, it's almost overwhelming to see it because you don't even know where to start.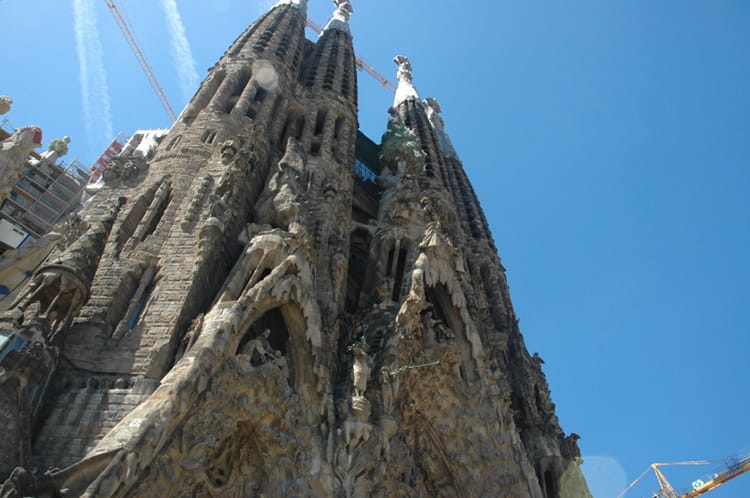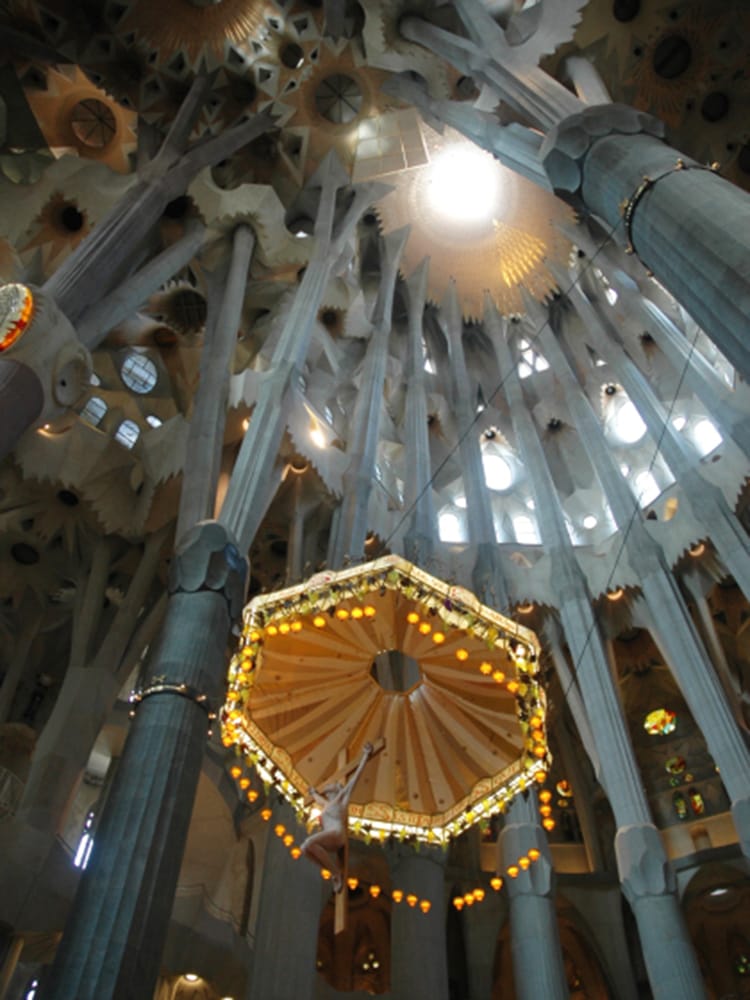 Tapas
---
Did I mention the tapas? These small plates of heavenly goodness are so delicious! Some things that stood out to me the most were the asparagus, jamon & melon (prosciutto), paella, croquettes, and chorizo. For dessert, my favorite was a flan I had (although flan was not as easy to come by as I thought it would be). Everything I ate was delicious, and the people were so friendly! We went to a restaurant where the waiter gave me a rose as I was leaving. In another restaurant, a waiter gifted me a paella spoon with a little note card that had their recipe on it. I was truly touched by people's kindness here. It was an extreme contrast from NYC where people deliver the check before you're even done eating because they need your table for the next customers.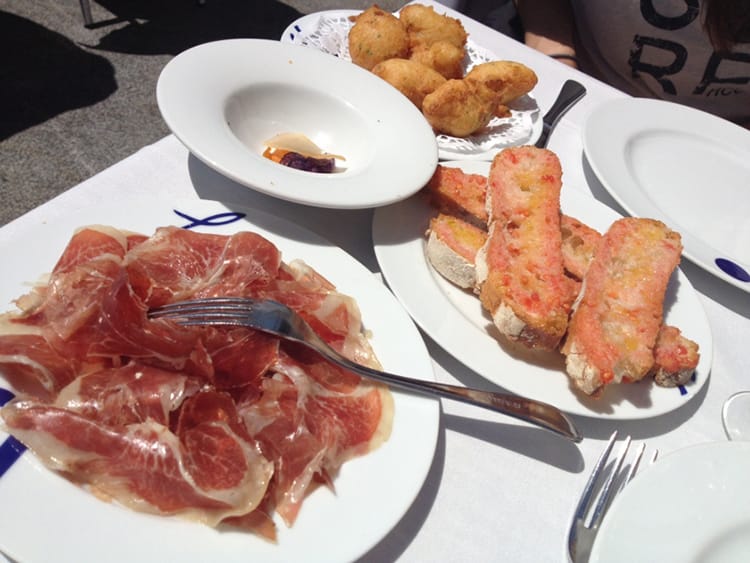 Zoo de Barcelona
---
If you follow my blog, you probably know that I mention zoos a lot in my city roundups. If you don't follow my blog, what are you waiting for? (just kidding… kind of) But seriously, I don't know why I love visiting zoos but I do. I think it's a nice break from language barriers in other countries, and it breaks up all the architecture and museums when you're in a city. After a few days of sightseeing I need a break, and zoos (or gardens) seem to be perfect for that. Then, when I go back to sightseeing, I can actually appreciate it instead of being burnt out. Oh, and there are peacocks running around everywhere which makes this place extra fun!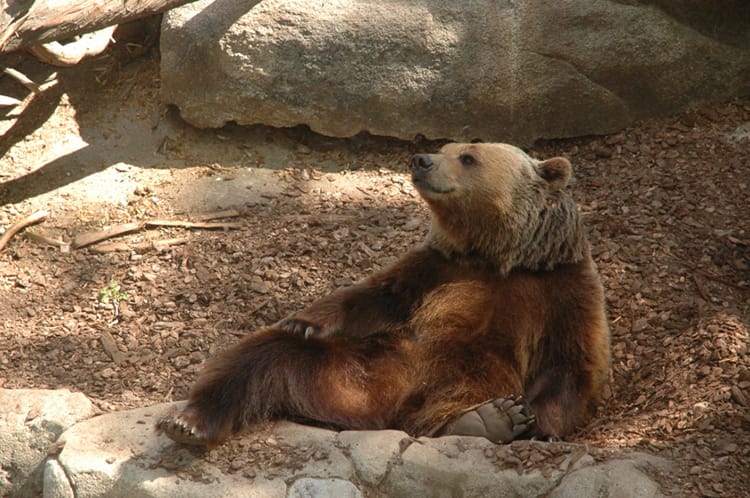 Parc de la Ciutadella
---
This small park contains the Barcelona Zoo, and is a peaceful place to wander around in the afternoon. Get some takeout for a picnic on the beautiful lawn or spend time at the open air flea market just past the archway. It's not a huge tourist attraction, but that's part of why I liked it. It felt like the kind of place locals go to hang out, read a book, or just relax.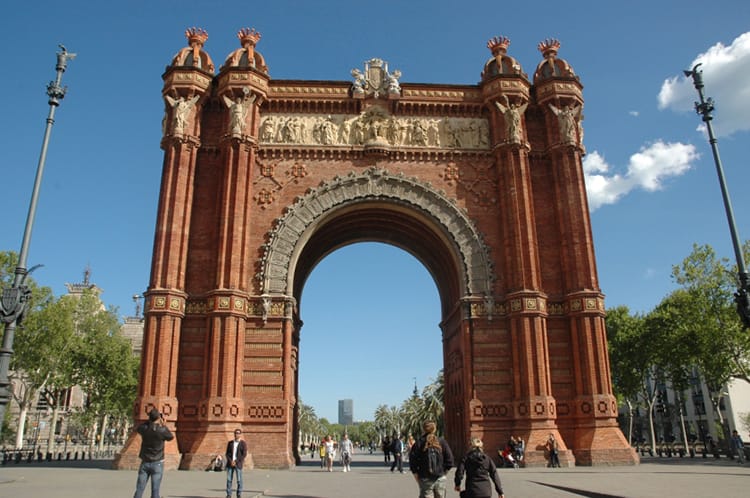 MNAC- Museu Nacional d'Art de Catalunya
---
Let's start with the outside of the MNAC. It is absolutely gorgeous to look at! Not to mention, the view of Barcelona from here is superb. Inside, there are incredible rooms with beautiful ceilings and architecture. If that's not enough, it's also a museum. We spent half a day walking around and it was totally worth it. How many museums are this beautiful on the inside and outside? This may be one of my favorite museums I've ever been to.
Centro Comercial Arenas
---
I don't normally name shopping malls as places to visit, but this building used to be the home of a bullfighting arena. The really cool part of Centro Comercial Arenas is the roof which gives you a 360 degree view of Barcelona. Not to mention the great restaurants on top. Definitely grab a bite to eat and take in your gorgeous surroundings.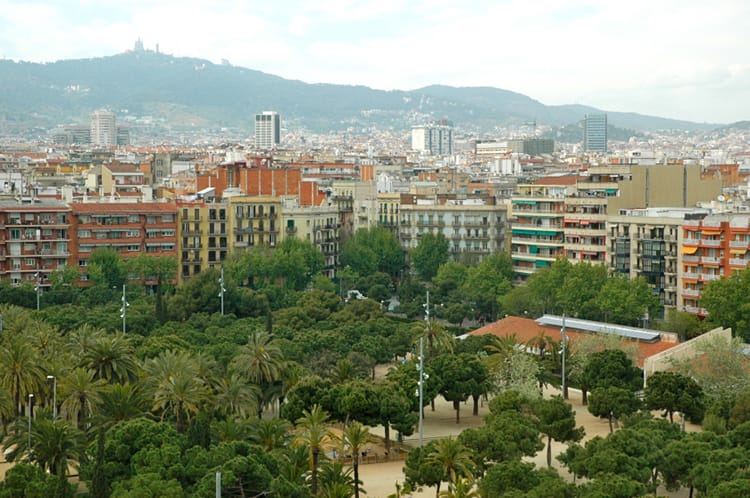 Casa Batllo
---
Talk about walking into a bizarre home. Casa Batllo, also designed by Gaudi is another representation of his unique style. Each room is "interesting" to say the least. From mosaic tiles on the roof, to a room dedicated to an oddly modern fountain, each doorway leads to a surprise. My favorite part was a room with modern looking archways.
Magic Fountain of Montjuic
---
One of the coolest things we did was actually a water show outside of the MNAC museum. It's set to music and goes for a pretty decent chunk of time. The darker it gets, the prettier the water show. Some parts are lit up with colored lights making it feel magical. We hadn't actually heard of this until a waiter asked if we were going to see it. It ended up being one of the highlights of our trip!
Have you been to Barcelona?! What's your favorite thing to do and see there?
---
Looking for a Hotel in Barcelona?
---
You might also like…