Williamsburg is one of the few areas in New York City that I have always wanted to visit but never seem to get around to. In fact, I had several plans to go, which were disrupted by a minor surgery and other things that kept popping up. Since I'll be leaving NYC in 5 weeks, I figured it's now or never.
---
Artists and Fleas
---
We started our day at Artists and Fleas, which is an indoor market place. It could best be described as Etsy exploding in a warehouse, which is kind of a dream come true. There were tons of vintage boutiques, but what I really enjoyed were the "artists." Think handmade dream catchers, soap, jewelry, phone cases, etc. Everything had a one-of-a-kind feel; making it very charming. If I weren't moving in a month and saving up for my trip, I probably would have made a dent in my wallet.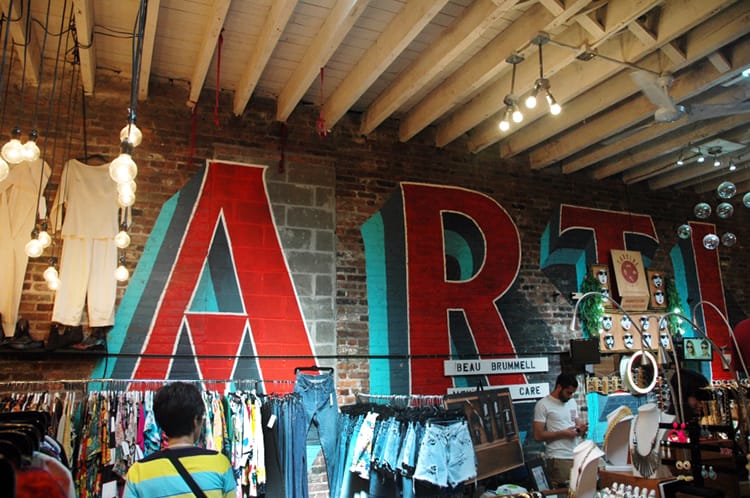 Smorgasburg
---
Smorgasburg is like a flea market for food. There are roughly 50 tents set up from local restaurants and bakeries that sell small plates of food. The items range from ramen burgers to meatballs, but I opted for poke. Usually, I have a strict rule about not eating raw fish served outside in a tent, but it looked really fresh. So, I chanced it. I'm proud to say that I did not get sick. I also got a "raindrop cake" which has been trending on Facebook for months. The "cake" tastes of nothing but water and kind of melts in your mouth. It's the toppings that give it flavor. Although a cool experience, I thought it was highly overrated and definitely not worth the $8 price. Gary snagged a few donuts from Dough, which is one of our regular stops. I'd highly recommend the hibiscus donuts.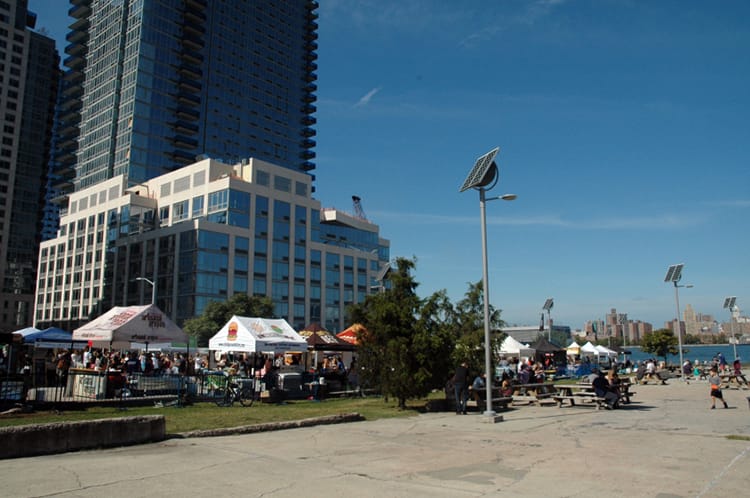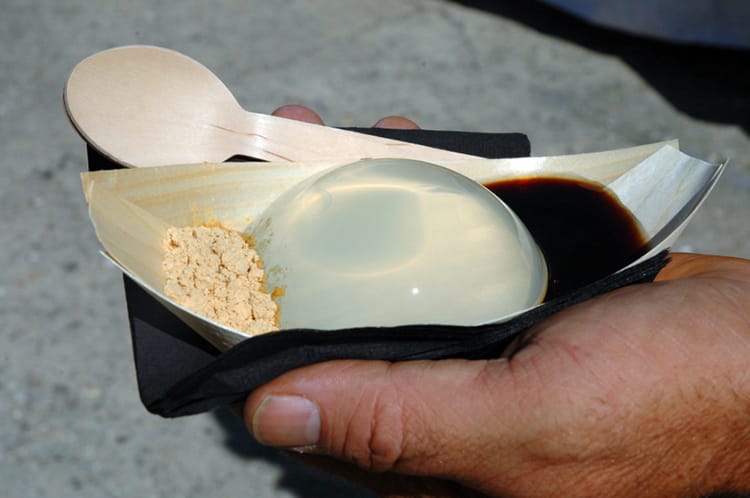 Baked in Brooklyn
---
Baked in Brooklyn's ceramic studio will take you back to grade school art class. I was slightly intimidated by the teeny tiny stools and array of mermaid statues that were clearly geared toward children under the age of 12. However, the longer we sat there, the more I realized that a lot of adults come here sans children. You can even bring wine if you want to enjoy a drink while you work. Gary and I chose to decorate matching coffee mugs. I will say, that creating your own art isn't cheap. There's a $9 studio fee per person, which includes all paints and the kiln but doesn't include the price of the item. Our cups were $18 each. Personally, if I went back, I'd spend a full day and really take my time creating a masterpiece. That being said, we both had an awesome time, and it was a great break from walking around in the heat. Our cups will be ready in a week.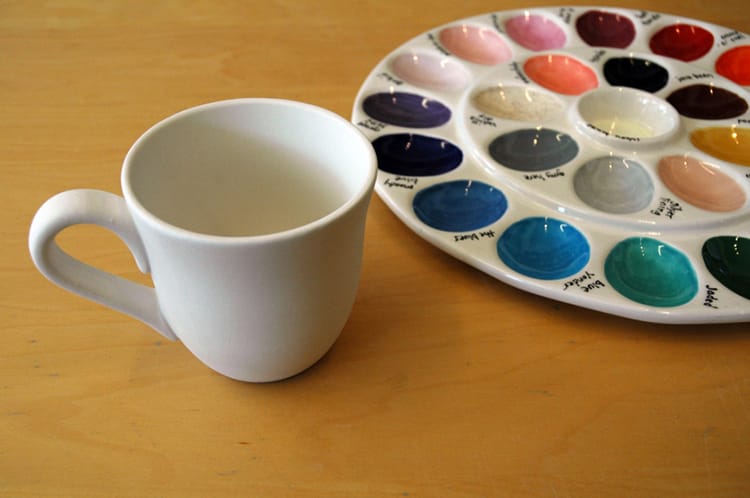 Odd Fellow's Ice Cream
---
We walked a block to Odd Fellow's Ice Cream. To be honest, I couldn't remember why I put this specific place on the list or where I'd heard of it. I'd planned the itinerary months ago. Once we approached the counter it was pretty clear. The name "Odd" definitely describes this place perfectly. I have never seen flavors this strange in my life. In fact, I don't think I could dream up flavors this weird if I tried. I imagine the owners writing down hundreds of ingredients and just pulling them out of a hat to come up with things like "Grapefruit Jalapeno." And yes, that was actually on the menu. "Miso Cherry" and "Cornbread" also made the list. We opted for "Carrot Cake Cream Cheese" which literally tasted like carrot cake. Small ice creams are $4 but worth it for the odd flavors.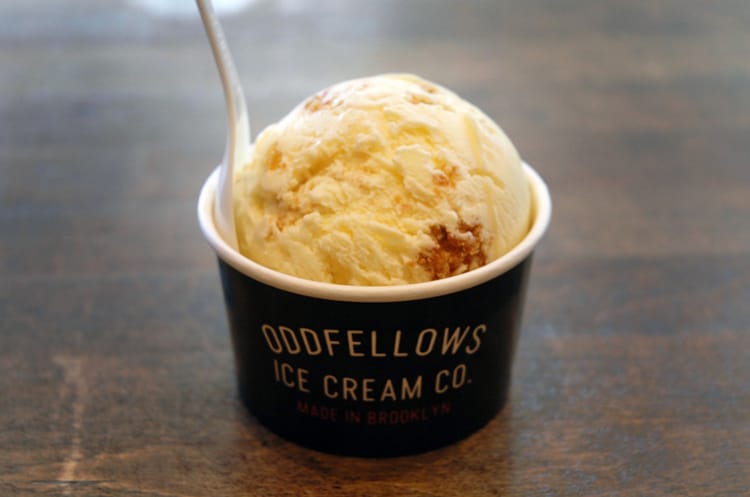 MAST Brothers
---
One of the highlights of the day was a tour of MAST Brothers chocolate. The tour cost $10 a person but is worth the price. We got a history of the Mast brothers and learned all about how chocolate comes out of cacao pods. The fun part was tasting the chocolate at each stage of the process. We tried the fruit, which was compared to a lychee. Then, we tried the dried bean, the cocoa nib, the melted chocolate, untempered chocolate, and finally the finished product. We got to taste the base chocolate of the bars, which come from three different countries, followed by four different flavored bars. The tour ended with a tasting of their chocolate beer, which was like an alcoholic cream soda. It was an awesome experience. If chocolate isn't your thing, there's a free tour at Brooklyn Brewery just down the street.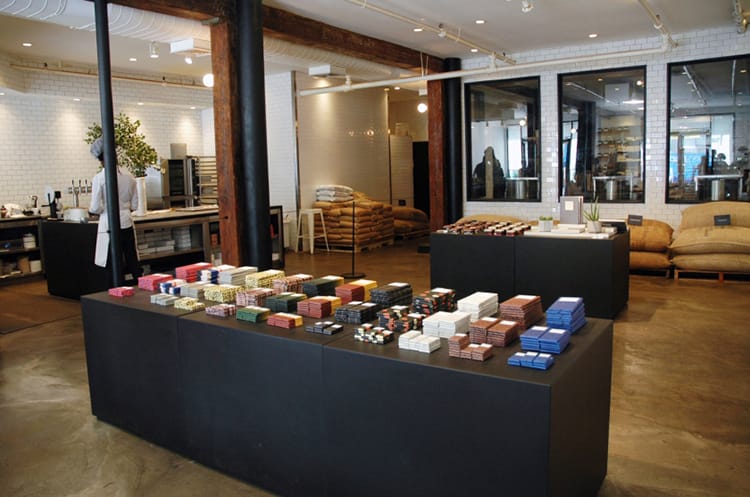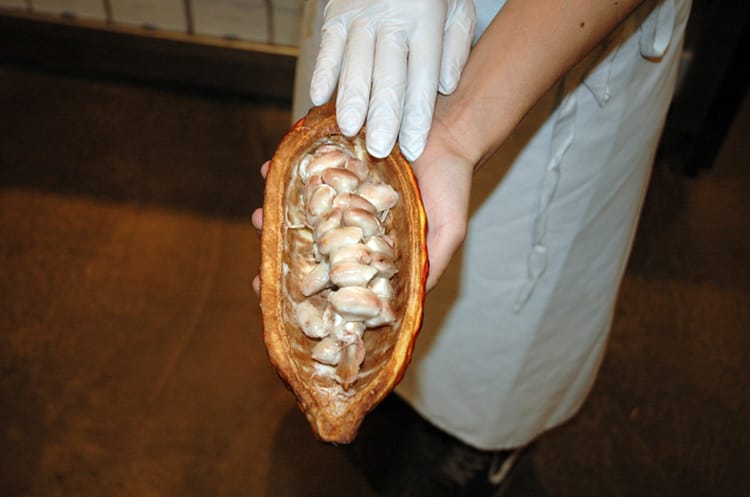 City Reliquary
---
It's not really a trip to Brooklyn without seeing something bizarre, so we opted to go to the City Reliquary. Admission to this small "museum" is $5, but where else can you see a collection of statue of liberty figurines and different pencil sharpeners used throughout the years. My favorite was the collection of water bottles ranging from glass antiques to plastic bottles. One bottle said, "East River Water: Add a splash to every meal for health." If you know anything about the East River, you're cringing right now.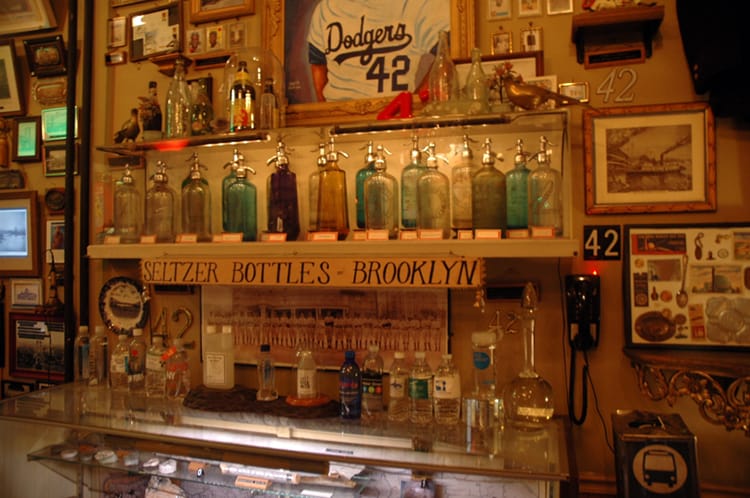 Brooklyn Art Library
---
The last stop on our list was the Brooklyn Art Library. I was a little intimidated when we first entered. You're not allowed to pull any of the books from the shelf, instead you sign up on an iPad and select a book by searching. Then, someone who works there pulls the book for you. I searched "water colors" which is a medium I've never been very comfortable using. I scrolled and found one entitled "I paint flowers so they won't die." I checked the book out and minutes later it was delivered to my lap. The idea of the library is that anyone can purchase one of their empty sketchbooks, fill the pages with art, and return it to be added to the shelves. The project has been going on for 10 years and there are thousands of books to choose from.
We had originally planned to eat dinner in the area since there are so many choices, but we were still full from brunch and ice cream, so we opted to head home and eat instead. Overall, we both had an amazing day and enjoyed everything we did. I would definitely recommend everything on this list.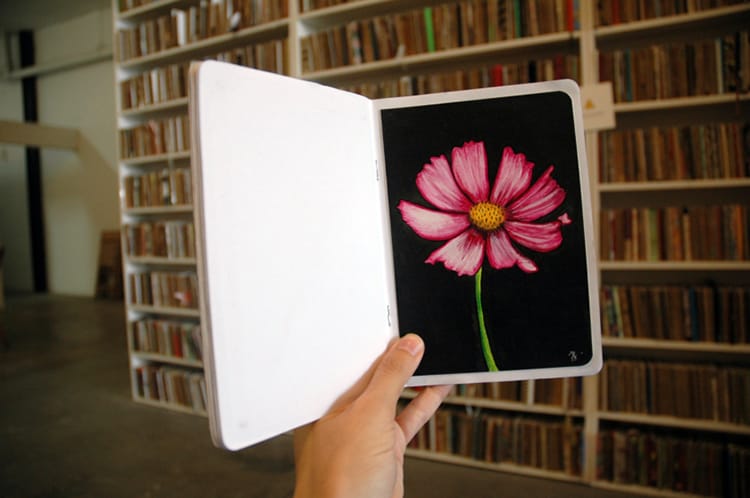 Looking for a Hotel in Williamsburg?
---
You might also like…