Every year, I write a year in review, and honestly, the last two years were kind of boring. I kept joking that 2022 would be my year since 22 is my lucky number, and it didn't disappoint. This year was full of challenges, adventures, and achievements. Here's what happened this year…
---
We Visited Dubai
---
In March, Suraj and I went on our first vacation outside of Nepal together! We ended up in Dubai, not because it was on our bucket list, but at the time it was one of the few places we could easily go with all the covid restrictions.
Although it wasn't at the top of our list of countries to visit, it ended up being an exciting trip. Neither of us had ever been to a desert, and I loved that you could go to the beach, see skyscrapers, hike in the mountains, and drive through a desert all in 24 hours. And did I mention how good the food was!
We got to stay with my Aunt Olga who was an amazing host, and she showed us all the best places to see in a week. It was cool to see such a modern city after living in an ancient one for two years.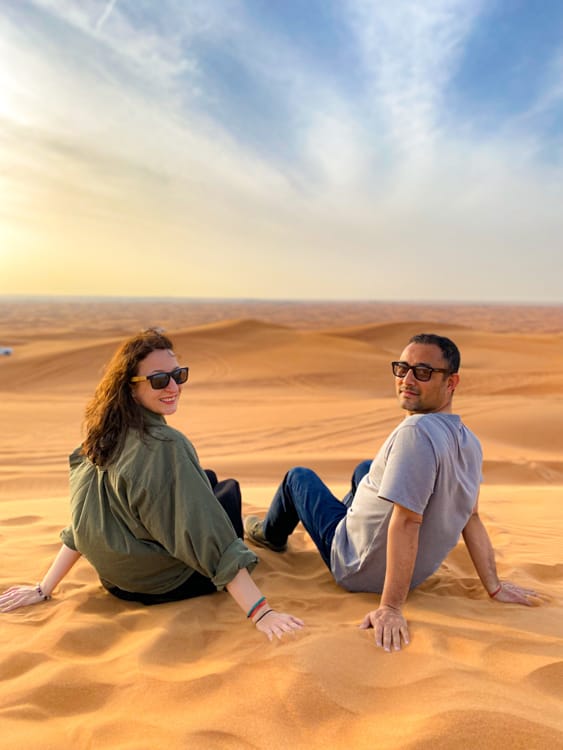 ---
We Trekked to Annapurna Base Camp
---
In April, we did our first trek of the year to Annapurna Base Camp. Suraj had done this trek before, but it's been on my to do list for quite some time. The ABC Trek is one of the most popular and oldest trekking routes in Nepal. While it was challenging, it was also rewarding. On the last two days, we got spectacular views of the mountains which made the difficult trek worth it.
Over the last two years, treks have been our major form of vacation since it was so difficult to leave the country. It's given us the unique chance to see most of the major trekking routes in Nepal. ABC turned out to be my 9th trek in Nepal.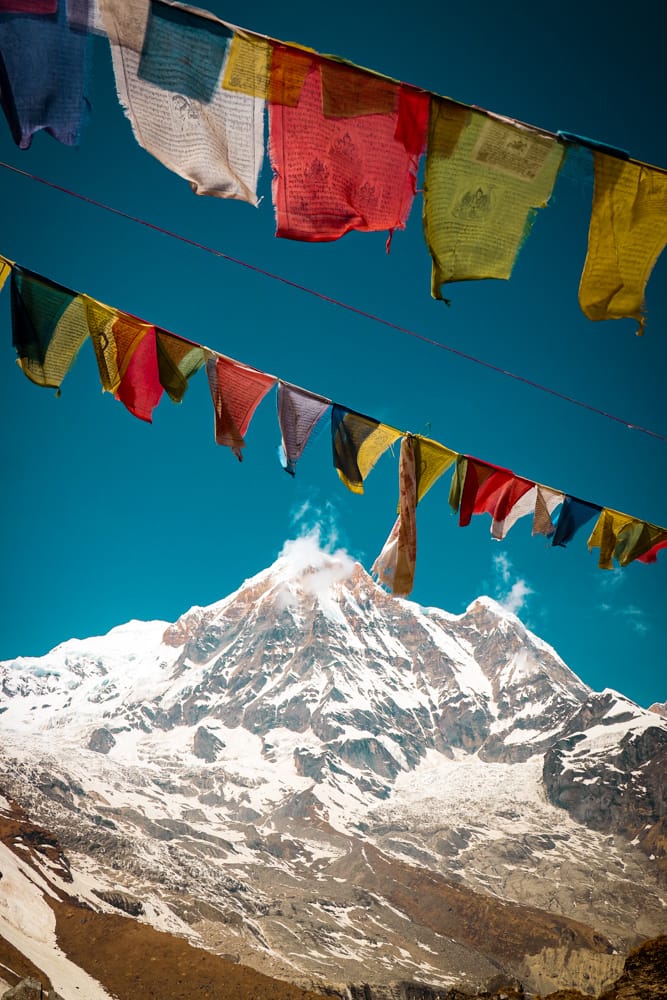 ---
We Fostered Nimsa
---
Over monsoon, we got the pleasure of fostering a dog named Nimsa. She stole our hearts and after five months with us, it was extremely hard to say goodbye. Nimsa had been living on the streets where she got doggie cancer, all of her puppies had died, and she desperately needed a home. But even after all of that she remained the sweetest dog. Temple Dogs rescued her and got her treatment for the cancer at KAT Centre. Once she completed treatment, she came to live with us. She is such a sweet little dog with lots of love to share and we loved having her in our home. She's now in her forever home in Canada living happily ever after.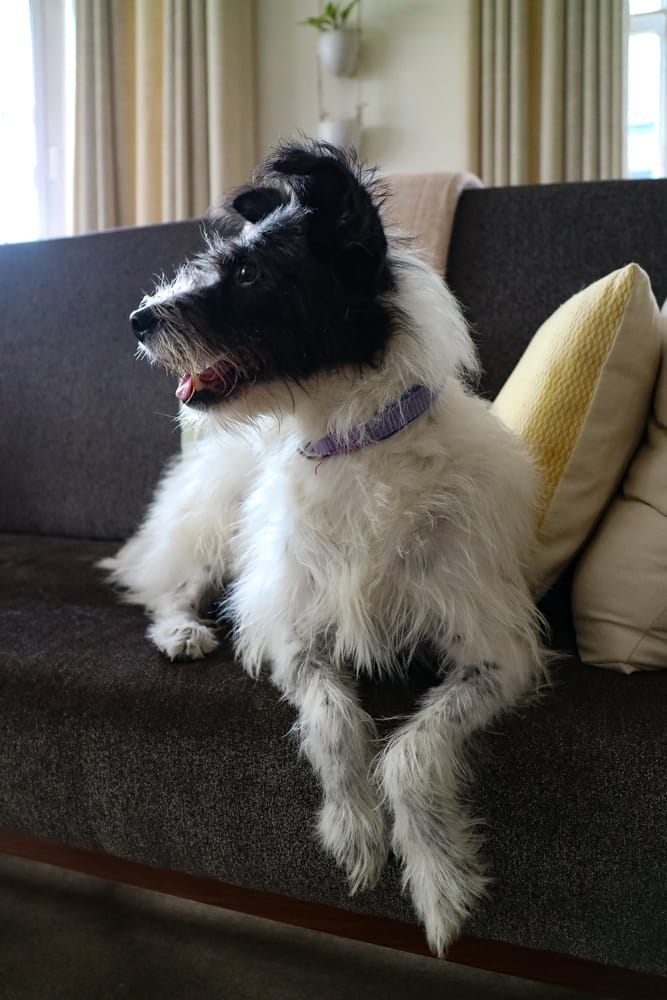 ---
I Got Diagnosed with Fibromyalgia
---
This year didn't come without its challenges. Over the summer, I saw several doctors for a mix of crazy symptoms. My symptoms kept changing, and I was told by doctors it might be psychological. All of my tests came back normal, and according to them, I was extremely healthy. I was starting to think it was long covid or that I was just going crazy when I finally saw an autoimmune doctor who diagnosed me with fibromyalgia.
At first, I thought to myself … I can't have fibromyalgia. That's the disease where people are in so much pain that they can't get out of bed. But after some research, I realized he was right. My body was extremely sensitive to temperatures. I was dealing with fatigue on a level that I had trouble coping with. My hair often fell out and oh yea, it turns out I was in pain. I'd just been rationalizing it and hiding it because I thought that's how everyone felt. If no one else was complaining about how it feels to be alive, then why should I?
Getting diagnosed was both a relief and a nightmare. On the bright side, my feelings were validated. All those times I felt freezing cold or the times I had meltdowns over being exhausted suddenly made sense. On the other hand, now I knew I was different and something clicked in my brain that made me feel like maybe I can't do everything other people can.
I don't want fibromyalgia to be an excuse not to live my life the way I always have, but I also need to know that it is okay to slow down. This is something I'm continually working on. When is it okay to push and when do I need to give myself a break without feeling bad about it.
---
Jijivisha Opened
---
My friend Shavona and I have secretly been working on a clothing brand together for almost three years. The idea started during a covid lockdown and with all the lockdowns, factories closing, and life events happening, it kept getting delayed. But during all that time, we were able to nurture this idea we had. In October, we officially opened our very first store! Something that felt like a dream.
You may not know this, but I had a bridal line in New York a while back. I closed it because stores told me I needed to get my price point down. What they really meant was that I needed to start producing the items in China instead of in New York. I prided myself on making the dresses locally where my employees were paid a good wage. I didn't want to be successful at the expense of someone else. And since I didn't lower my prices, the stores didn't buy my pieces. I closed my line feeling defeated and swore I'd never look back.
But here we are… seven years later with a sustainable all-natural luxury clothing line where our employees aren't exploited or exposed to chemicals. Shavona convinced me we could do it, and she was right. I have to say it feels really good. It might have taken years to get back into fashion, but I look at what we've created, and I can hold my head high and feel proud of it.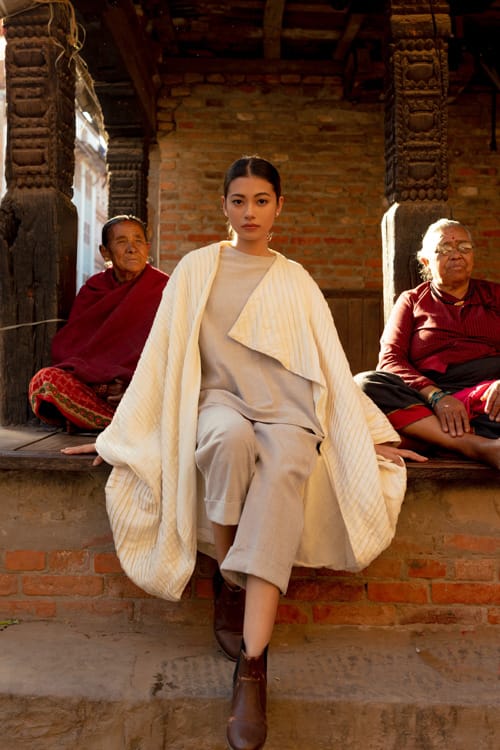 ---
We Trekked to Gosaikunda
---
In November, we did our second trek of the year in Nepal. We went to Gosaikunda Lake. I'm going to be honest. This trek was HARD. The first day was straight uphill. The second day had a major altitude increase. Luckily, we didn't get altitude sickness, but it was hard to breathe while walking. As my symptoms of fibromyalgia have been more noticeable lately, I struggled with any day that was more than five hours of walking.
On the other hand, this trek was gorgeous. If I had to describe it briefly, I'd say it was a walk above the clouds. I've never done a trek where we consistently had a blanket of clouds below us and clear skies above with perfect views of the mountains. It's what I imagine heaven would look like.
I've been doing two treks a year in Nepal for a while now, and this was my 10th trek in the country! Suraj and I decided that next year we want to mix it up. I love trekking, but I'm ready for a change. Whether it's visiting another country or exploring a different part of Nepal, I'm excited to see what new adventures we come up with.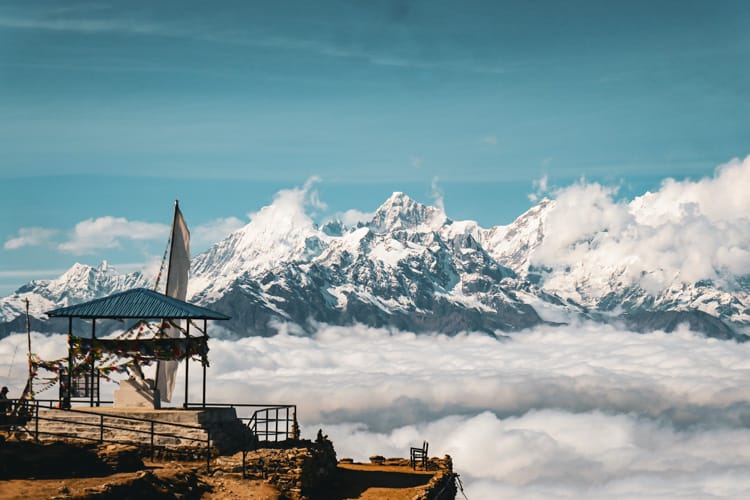 ---
We Visited the U.S.
---
You may know I go home every year, but note how I said "WE!" That's right, the U.S. Embassy finally reopened after covid for tourist visas, and Suraj got to come to the U.S. with me. We've been wanting to visit together for a long time, but we got married just before the world closed along with all the airports and embassies. The minute the embassy opened, we applied for an appointment and there was a six month wait! Suraj was able to get his visa just days before we flew out. It's been a whirlwind but getting him to see my culture and meet my family during Christmas time has been an amazing gift this year!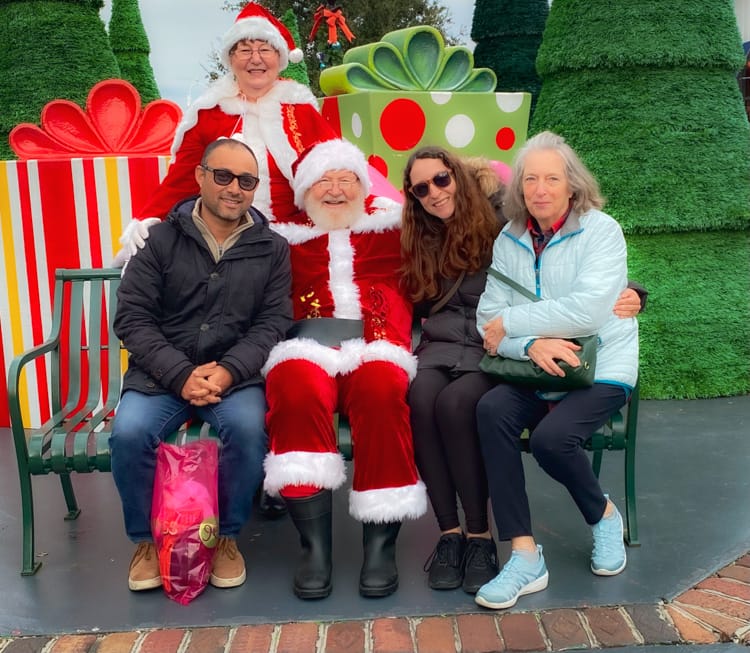 ---
My Blog Bounced Back
---
The last two "Year in Review" posts were a bit glum. I've been working on this blog for years and to see it crash and turn into nothing was depressing. This year, my blog didn't just come back, but it finally surpassed my old numbers and started to make money again. Seeing it bounce back this year and slowly start to make money again is such a relief.
This is something I had trouble talking about because people often view this blog as my hobby. But imagine working at a job for 3 years and not making any money and after your first paycheck they fire you. It felt a little something like that.
I honestly can't thank everyone enough who acted as a cheerleader during the last two years and convinced me not to give up on it. And a huge thanks to anyone who emailed, messaged or left a comment this year. Each person who told me that my blog helped them plan their vacation kept me going, and it reminded me why I love doing this. So I owe a big thank you this year to each person who read my blog.
I honestly can't wait to see what 2023 brings. I feel so lucky to finally bounce back from covid. It felt like every part of my life was on hold for the last two years, and I didn't realize how much of an effect it was having on me. To go back to being normal again has been a dream, and it made me realize how important all the stuff we take for granted is.
You might also like…