Have you ever visited a city and heard about something a million times. Then you finally see it and think "that's it?" Later, you end up stumbling upon something you've never heard of and it was way better? Well, it happens to me all the time when I'm in other cities. So, I thought I'd share the inside scoop on NYC. There are so many places that are in movies, on Pinterest, etc. and we become so obsessed with going to those specific places that we get tunnel vision. The main tourist attractions are great, but sometimes they're overcrowded, overpriced, and frankly a little overrated. Here's a list of other options to try when visiting the big apple.
---
Overrated & Underrated Museum
---
Overrated Museum: MOMA
Underrated Museum: The Whitney
Known for it's modern art, MOMA is one of the most popular museums in NYC. Sadly, it's overrun with tourists (no offense), and it's hard to navigate. The exhibits are kind of just there, hanging on the walls. Large brightly colored slabs that are supposed to make you feel all the feels. I went to the Whitney Museum recently as part of my NY Pass post, and was extremely exhausted when I arrived. After entering the museum, I quickly became obsessed and ended up walking through the whole museum where there were interactive exhibits and art that popped off the walls.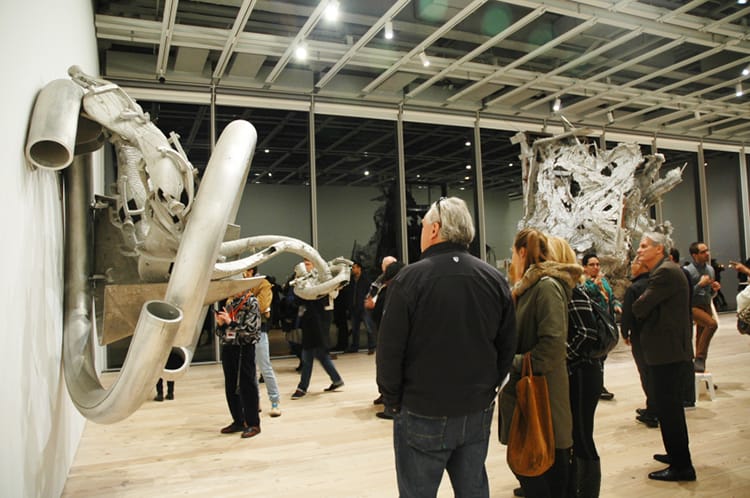 Overrated & Underrated View
---
Overrated View: Empire State Building
Underrated View: Top of the Rock
Everyone comes to Manhattan and feels the need to go to the top of the Empire State Building. The only problem is that it's one of the most iconic buildings in the NYC skyline, and when you are standing on it, you can't see it. Hence, why Top of the Rock is the better choice. Both roofs cost the same amount, except most people don't think to go to Rock Center for the view. It's less crowded, the deck is bigger, there are multiple levels, and guess what? You can see the Empire State Building!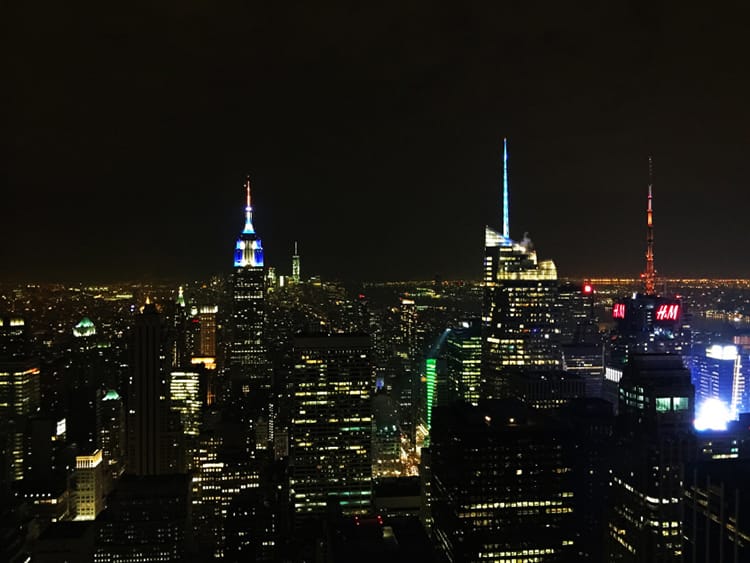 Overrated & Underrated Pop Culture Exhibit
---
Overrated Pop Culture Exhibit: Discovery Times Square
Underrated Pop Culture Exhibit: The SNL Exhibit
I constantly see adds for Discovery Times Square and always feel like I want to go. I finally made it and was a little disappointed. It was insanely crowded with little room to move. Also, as a local, I try to avoid Times Square like the plague. I saw The Hunger Games exhibit and was less than impressed. Try the SNL exhibit instead. It walks you through how the show is made in a week. I don't actually watch SNL, but have seen the iconic scenes on YouTube. Even as an outsider to the cult phenomenon, I enjoyed every second of the exhibit and could recognize most of the characters.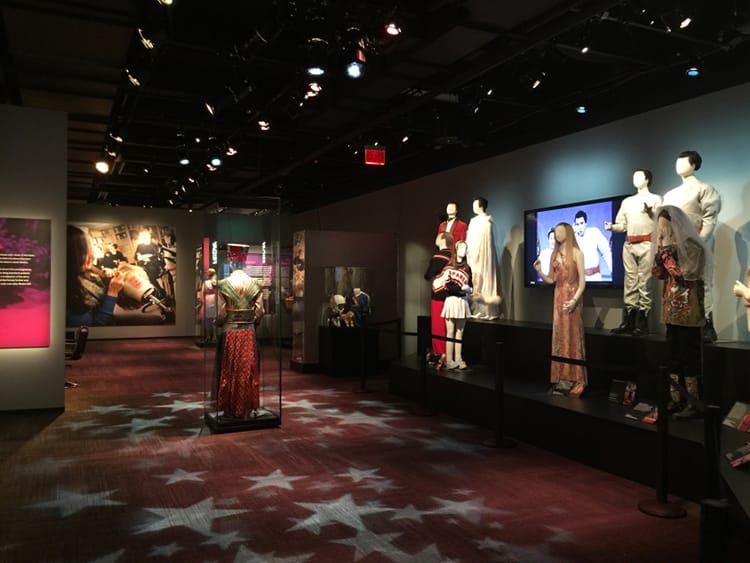 Overrated & Underrated Bakery Item
---
Overrated Bakery Item: Cronut at Dominique Ansel Bakery
Underrated Bakery Item: Creme Brulee Donut at The Doughnut Plant
I'm going to be honest here and say that I have never waited online for a cronut, so I can't speak to the flavor. As far as waiting hours on a line for a pastry… don't bother. New York City has some of the best bakeries in the US. Why wait at this one? Check out the Doughnut Plant which has been featured on the Food Network and is a local favorite. I recommend the Creme Brulee doughnut which is my personal fav, but they have a variety including rose petal, peanut butter and jelly, tres leche, carrot cake, etc. They are literally the best doughnuts I've ever tasted.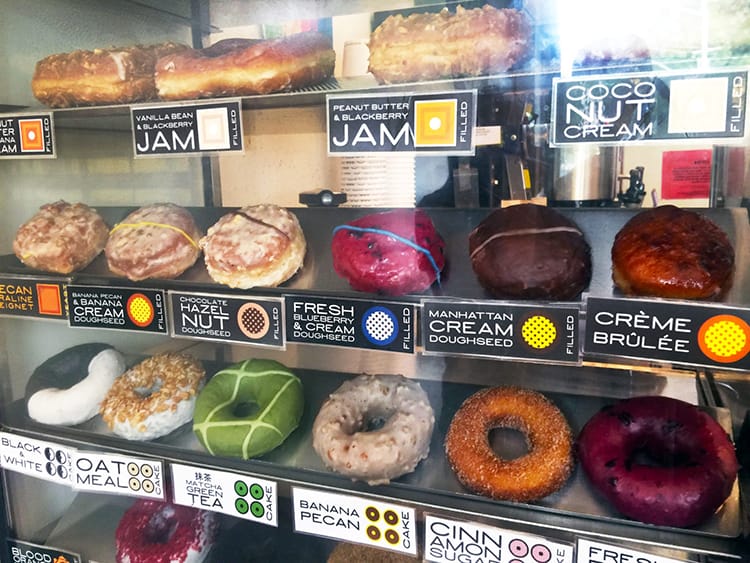 Overrated & Underrated Brunch
---
Overrated Brunch: Balthazar
Underrated Brunch: Le Grainne Cafe
There are a lot of brunch spots that have a line out the door, and claim to be the best brunch in NYC. I can honestly say that I have been disappointed by most of them. The best brunches I've ever had were in super tiny places with tons of charm. Check out Le Grainne Cafe in Chelsea, Home in the West Village, Atrium in DUMBO, or Vinegar Hill House in Brooklyn. I guarantee you'll love the charm of these little places so much more than the overrated eggs benedict at places like Balthazaar in SOHO and Bryant Park Grill in Midtown.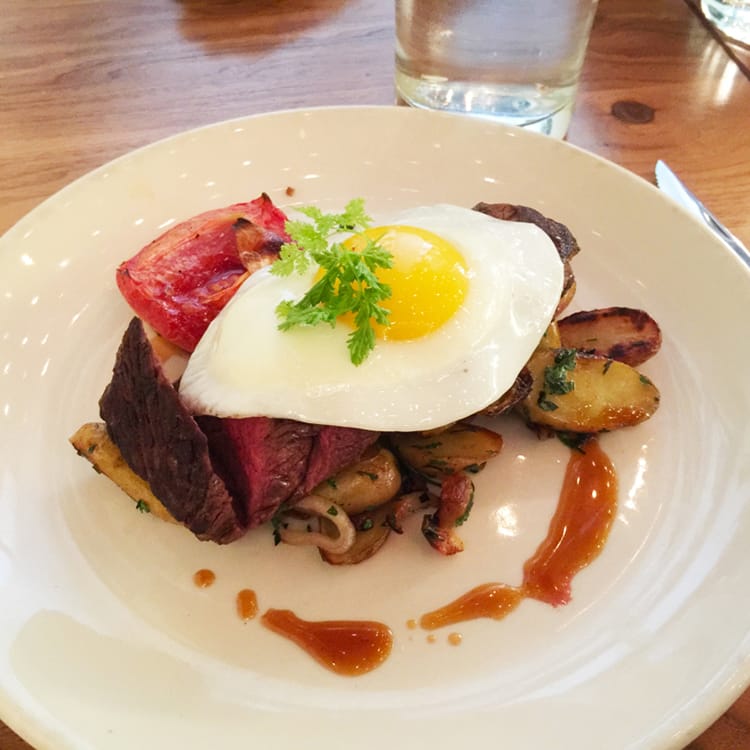 Overrated & Underrated Park
---
Overrated Park: Central Park
Underrated Park: Brooklyn Bridge Park
Yes, Central Park is in every movie, and yes it is gorgeous. But it's also crowded and very hard to navigate. It was actually designed to get people lost which can be fun at times. It can also be annoying when you can't find an exit and suddenly find yourself 30 blocks in the wrong direction. My favorite park is actually Brooklyn Bridge Park. I discovered it when I moved to DUMBO and fell in love. It's increasing in popularity, but it's not nearly as overrun as Central Park. It has an incredible view of downtown Manhattan, the Brooklyn Bridge, and you can even see the Statue of Liberty. Plus, there's amazing ice cream shops, kayaking, basketball courts, and more!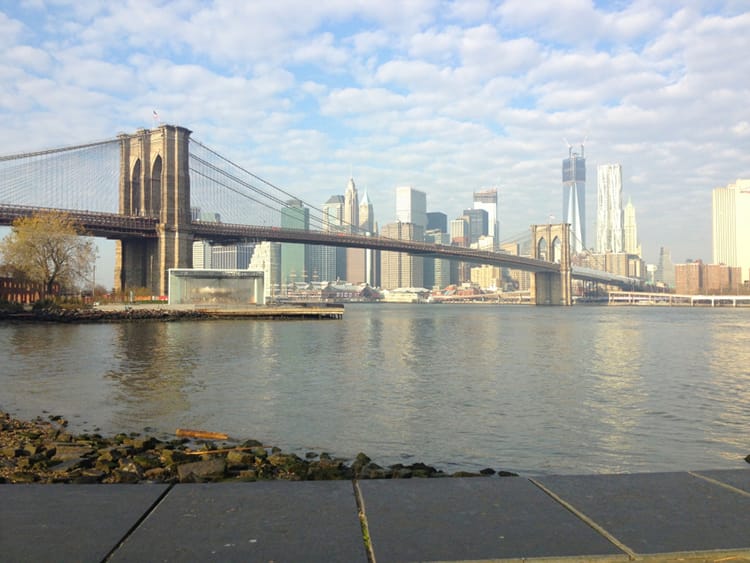 Overrated & Underrated Ceiling
---
Overrated Ceiling: Grand Central
Underrated Ceiling: NY Public Library on 42nd St
I'll admit, I'm a huge fan of Grand Central, but it's also a train station which means that most people are in a rush, and half of those people are in a bad mood. If you're going to stop by, go after rush hour around 8 or 9 pm. Prior to that, it's a mess. Right around the corner from Grand Central is the incredible 42nd Street Library. While most people take photos out front, very few explore inside. It has incredible ceilings that look as though they belong in a cathedral in Venice. If you want to skip the crowds and angry commuters, check out the peaceful library instead.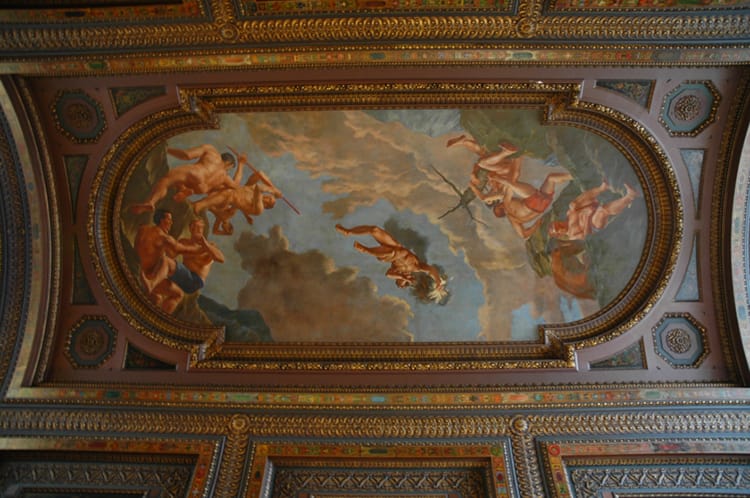 Overrated & Underrated Pizza
---
Overrated Pizza: Grimaldi's
Underrated Pizza: Patsy's
I am not a fan of waiting on lines… unless it's Black Friday in which case game on! But I digress. Waiting on line for one hour for the best pizza in New York City seems crazy. There is literally pizza on every corner, and to be honest I didn't think Grimaldi's was that great. It's not even owned by the legendary Grimaldi's anymore. In fact, the little place next door named Julianna's is owned by the real Grimaldi's. However, there is usually a wait outside of both of these rivalries doors. Patsy's which is also associated with the famous family has pizza which is just as good, if not better, and guess what? Never a line or wait. There are several throughout the city and they are one of my go to restaurants for an affordable meal.
---
Overrated & Underrated Museum for Kids
---
Overrated Museum for Kids: Museum of Natural History
Underrated Museum for Kids: The Intrepid
The Museum of Natural History may be my least favorite museum in New York City. In fact, it is. So much so, that it drives me bonkers that everyone wants to go there when they visit. If you want a hands on exhibit or something suitable for children try The Intrepid which is child friendly and so much better than fake dinosaur bones. Bonus, this is even fun for adults. I loved getting lost on the ship and seeing the inside of a submarine!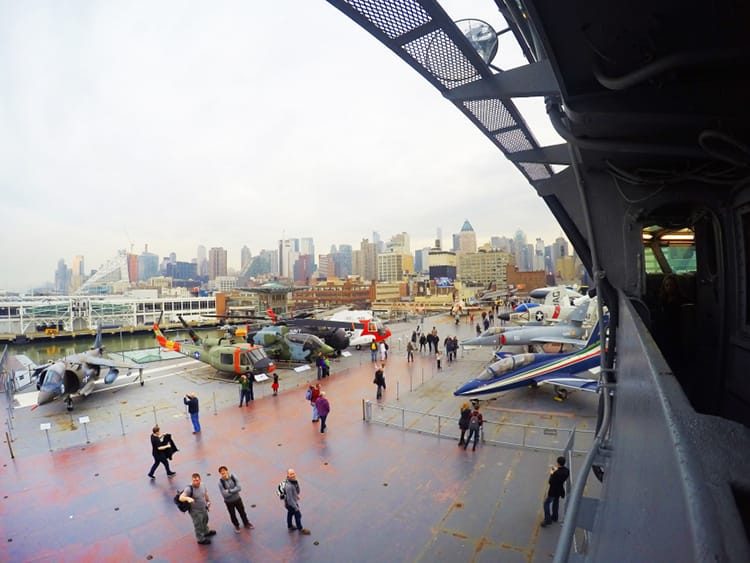 Looking for a Hotel in NYC?
---
You might also like…