I was scrolling through Instagram seeing the same old pictures. A baby here, a dog there, a woman standing on the beach wearing a flowing dress, another woman on the beach, someone doing yoga, another woman on the beach, and a woman on the beach doing yoga. Then, something dark flew past my screen. I scrolled back for a better look. A laser tunnel! Who did I know who was doing a laser tunnel? It was an ad… for Spyscape? I have to admit, I've never clicked on an ad on Instagram before, but I'm glad I did because Spyscape is an interactive spy museum on the Upper West Side in New York City. And, I just happened to be in Manhattan. As a full grown adult who acts like a child, I have to say that this might be the best NYC Museum for kids!
I quickly sent the ad to my friends along with a message that read "Guys…this is a thing…and I wanna go do it." Lucky for me, my friends are awesome and were instantly on board for this new and exciting mission. We bought tickets online, and a few days later we showed up to Spyscape ready to see what kind of spies we should be.
We entered the modern building situated on 55th and 8th where the sleek black walls felt like a secret lair of a superhero. I went to put my bag in the locker room to avoid lugging it around since I didn't want it to hold me back in any of the tests. Each locker needed to have the combination reset and I couldn't easily figure it out. The first test perhaps?
Luckily, the locker was not a test. We were shown to a large elevator where we'd get a briefing on our mission…should we choose to accept. We were the only ones there because all the other nerds were over at ComicCon. Pat, who was with us, managed to nerd it up at both ComicCon and Spyscape all in one day. After our briefing, the elevator doors opened and we began to follow the numbered prompts to begin our mission. We scanned our wrist bands at each station and began the tests.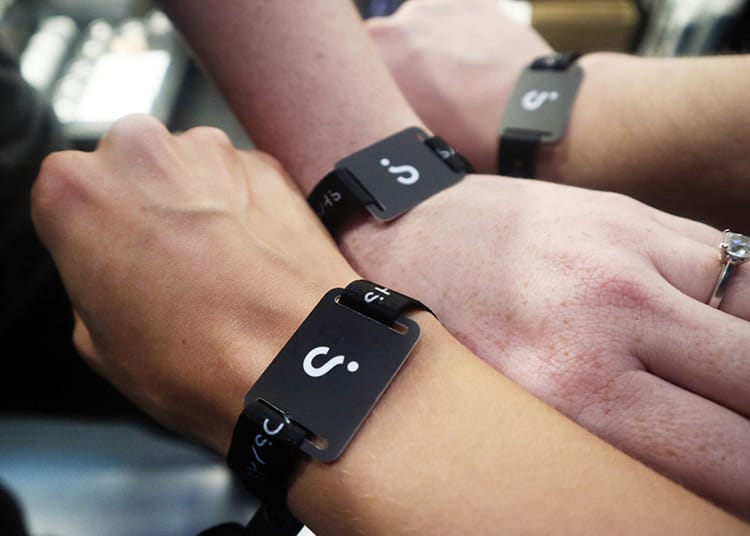 I have to admit, I don't really love playing math games, but I didn't want to fail my spy test, so I found myself very invested in the whole situation. Some of the games tested how far you were willing to go and how much you would risk while others were about personality. Some were taken straight off the pages of an IQ test and involved a lot of critical thinking and, unfortunately, math. In between each mini exam was the history of a famous spy.
We read the stories of the British spies who worked to break the Enigma code in WWII. It's now a famous story due to the movie The Imitation Game. There was a section on famous hackers and another portion on Snowden. You could read about the KGB and spies who defected to the other side. Each story correlated to the type of test you had to take in that section, which made it more relatable and fun.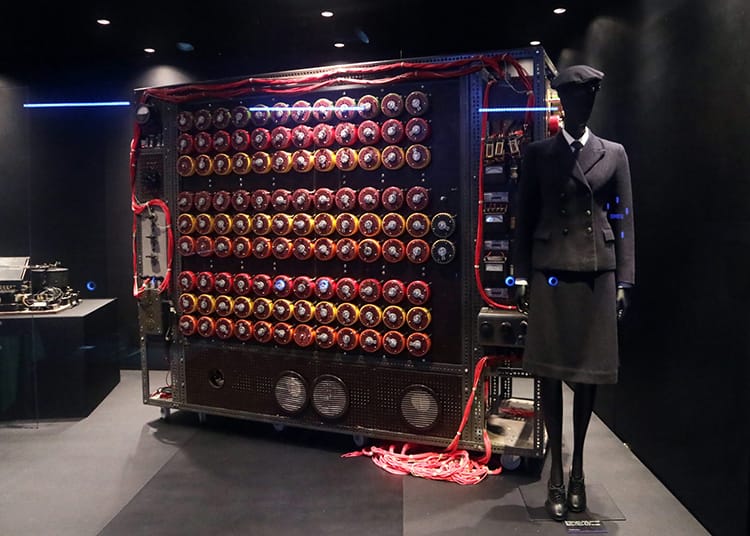 The interactive portions included a lie detector test (near the KGB exhibit) which I failed with flying colors. I was also subpar at encryption. On the other hand, my agility was top notch. I received a high score in the laser tunnel where the objective was to hit as many white buttons as possible without hitting the lasers. I scored a 143! My favorite though was the surveillance room (by the Snowden exhibit). You'd be given an item to look out for, and you'd have to spot it on one of the many cameras. Like a giant I-SPY or Where's Waldo.
At the end of the experience, we got to have a debriefing to tell us what we'd be best at. My friend Lisi who excelled at the lie detector and encryption was assigned as an intelligence officer. Pat, was assigned as a spy handler which I think was a result of his personality tests. Clearly, he was level headed enough to oversee all the other spies. I was assigned as a surveillance officer which seems accurate given how close I pay attention to details when I travel. It also seemed fitting since the surveillance portion was my favorite.
Overall, Spyscape was a ton of fun. It took us about 1.5 hours to get through the museum when it wasn't crowded. Tickets cost $40 each which is on the high side of what I would normally spend, but I really did have a great time. I felt like it was worth the money for the experience. It's also a great place to bring kids older than ten (not sure if younger ones would enjoy it). Kids ten and up who have a passion for spies, mysteries, math, web coding, etc will seriously love this. The laser tunnel alone was worth the trip. Since the SNL exhibit is no longer in NYC, I would say this is my new favorite exhibit in Manhattan.
---
You might also like…