England was one of the first countries I visited outside of the United States. I think it's an obvious choice since there's no language barrier and the culture is similar in a lot of ways to the U.S. It's a great adventure for someone who wants to go abroad but isn't ready to get too out of their comfort zone. I've been to London twice, and these are some of the things I steer friends towards when they ask for advice. There are so many things to do in London, but I found these to be fun and not overrated.
---
My Old Dutch
---
Yes, I'm starting this post with a pancake house. I discovered this little restaurant while staying near the High Street Tube station. The pancakes are like giant crepes of heavenly goodness. I started almost every morning off with one of these yummy pancakes, and insisted on going back there both trips. I even mentioned it to a friend who lived in the area for a year, and she loved My Old Dutch too.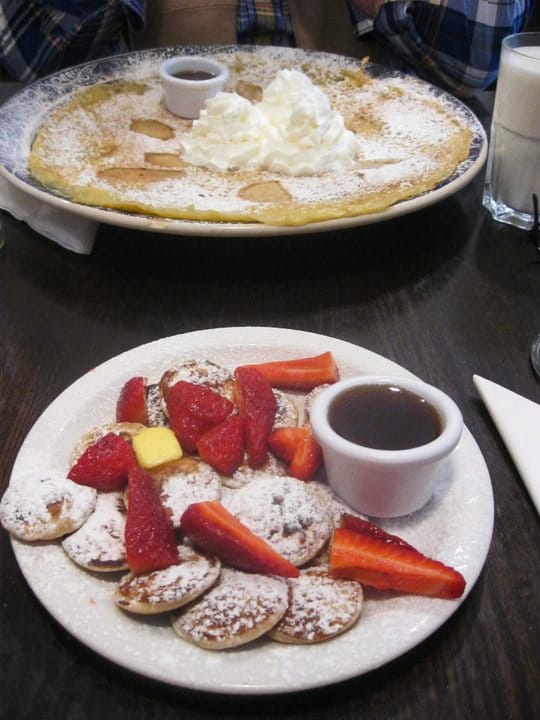 The London Eye
---
The London Eye may be a tourist attraction, but how often do you get to go on a giant ferris wheel? I was a little scared to get on (I'm terrified of heights), but two lovely woman from Texas, who were in line in front of me, insisted I'd be fine. They were right. This wheel moves at a glacial pace so you barely feel like you're moving at all. The view from the top is incredible and not the least bit scary. The line can be a little long, so I recommend going on a weekday in the morning. You also get an awesome view of the river and Big Ben from up above.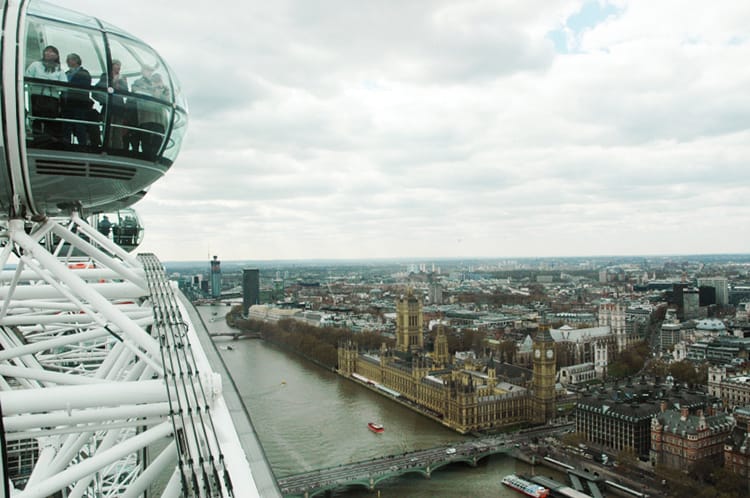 Stonehenge
---
So technically, this is outside of London, but it's less than a three hour ride outside of the city. I signed up with a tour group which seemed like the best way to get out there if you haven't rented a car. The trip was a few hours, but it was worth it. Sadly, I couldn't get close to the stones during the daytime tour. There are more expensive tours at sunrise and sunset that allow you to get closer and even walk inside the circle. Sleeping in and jet lag won me over but, I'd definitely recommend making the extra effort to get a better view. That said, seeing Stonehenge was an awesome experience.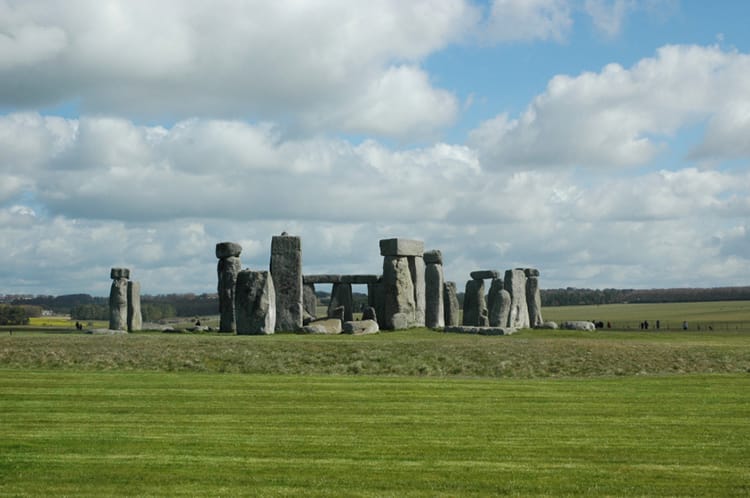 Kensington Palace
---
I loved walking the grounds at Kensington Palace, however the last time I was there it was still undergoing construction. During that time, they had several small exhibits which I loved. I'm not sure what they currently have displayed, but the interiors of the rooms I viewed were beautiful. I also love the history behind London royalty and found the exhibits to be very informative in a fun way. I learned a great deal of fun facts about princesses in one exhibit (specifically Victoria, Charlotte, and Mary).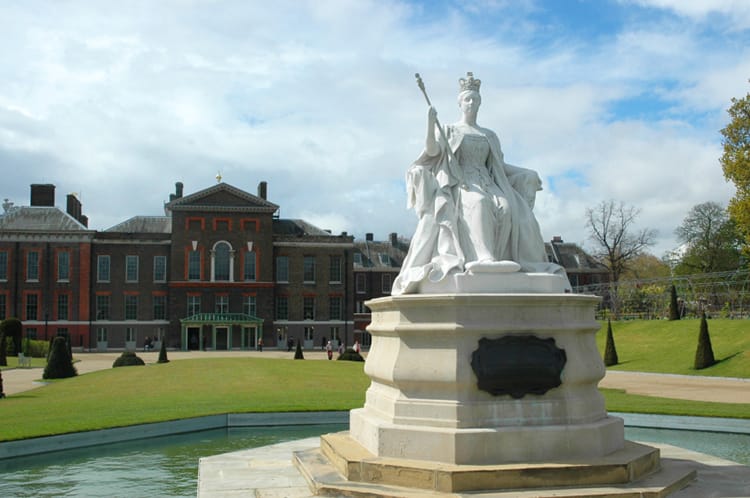 The Orangery
---
Right next to Kensington Palace is The Orangery. Now a restaurant, this beautiful building is the perfect place for afternoon tea. Try the blood orange dessert which is the best thing I ate in London. It's such a cute place and feels like a true British dining experience.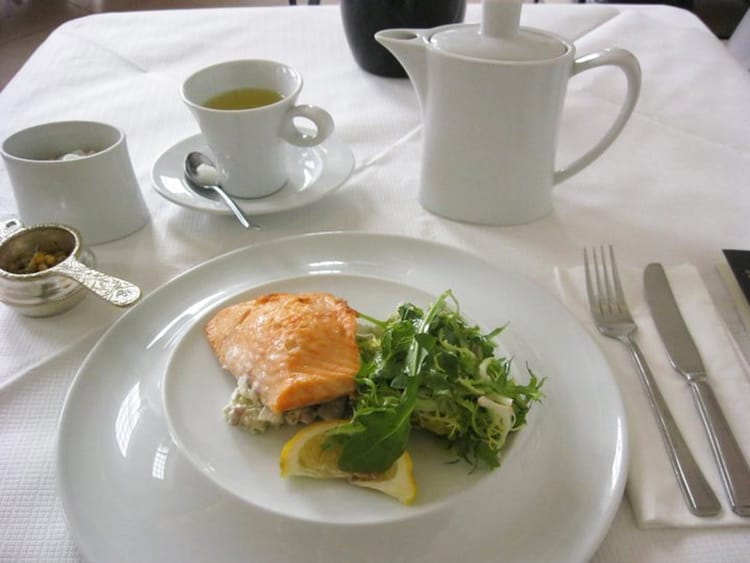 Hyde Park
---
Kensington Palace is located in the beautiful Hyde Park. Take the time to walk around and see all it has to offer. You can walk by Royal Albert Hall and the Albert Memorial among the beautiful gardens. Something to look out for is the squirrels. As crazy as that sounds, they are fearless and will literally climb right up your leg. They're friendly and make for a great photo opportunity, but it scared the crap out of me the first time one jumped on me.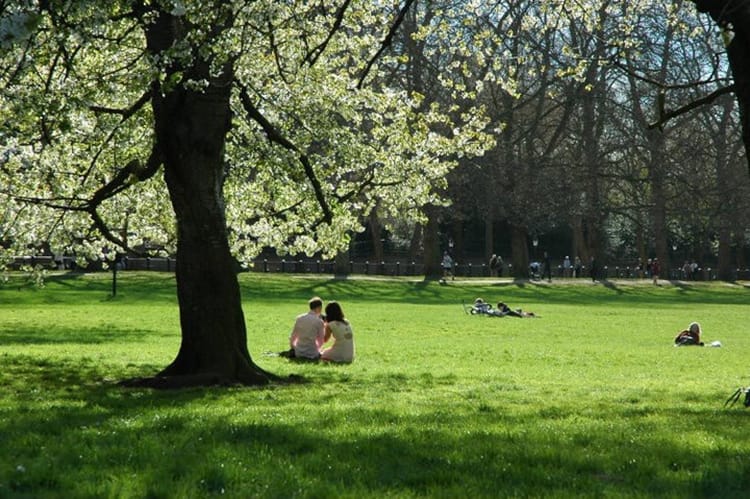 V&A Museum
---
I was particularly drawn to this museum for a fashion exhibit, however I enjoyed everything it had to offer. It's the perfect thing for a rainy day, which there are a lot of in London. On my first trip, we were extremely lucky and got one of the most beautiful weeks of weather in years (at least that's what locals told us). I was not as fortunate with weather on my other trip, but it gave me a chance to experience more of the indoor attractions like museum hopping.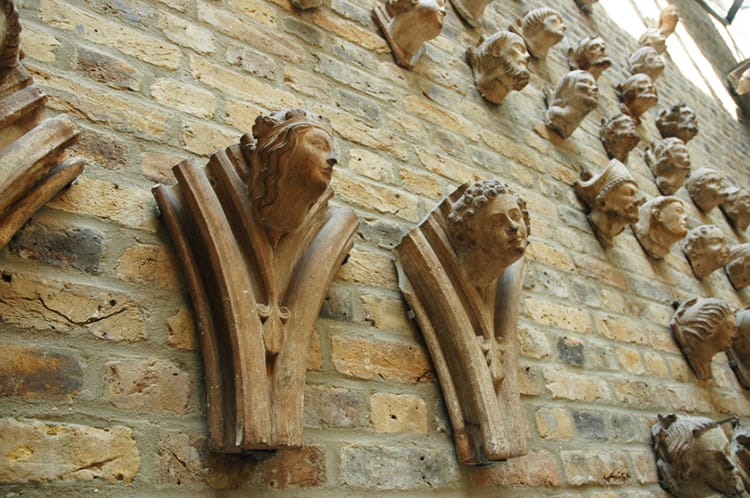 Natural History Museum
---
Next to the V&A Museum is the Natural History Museum. The entrance is spectacular and was the real highlight of coming here. I've never been as interested in natural history museums but found the gems exhibit really fascinating. They have a special section for diamonds where you can see all of the variations in color and how they glow under black lights. Plus a 110 carat diamond is on display. Seriously, it's that big!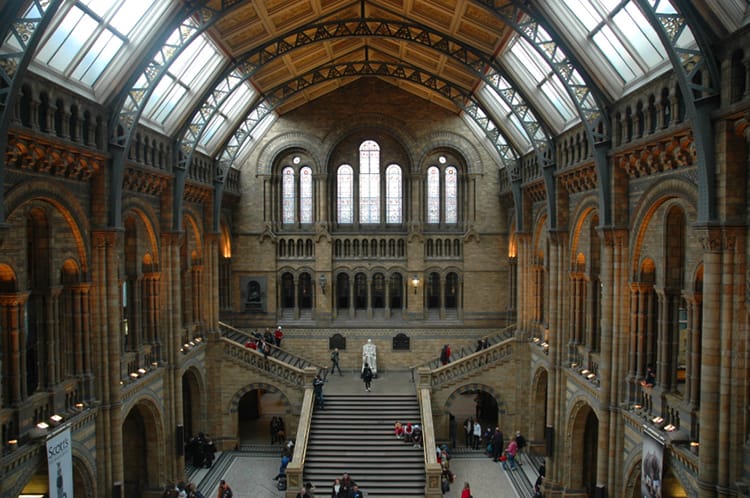 Camden Market
---
On my first trip, I had an extra day and had no idea what to do with it. I went to Facebook for help. After asking for advice, several people said Camden Market. It ended up being one of my favorite parts of London. This outdoor/indoor market is filled with cool trinkets, trendy clothes, and awesome street food. I bought really unique souvenirs including a necklace that gets tons of compliments every time I wear it. I've never seen another one like it. I spent a whole day here, but someone who isn't into shopping could probably do it in a half day.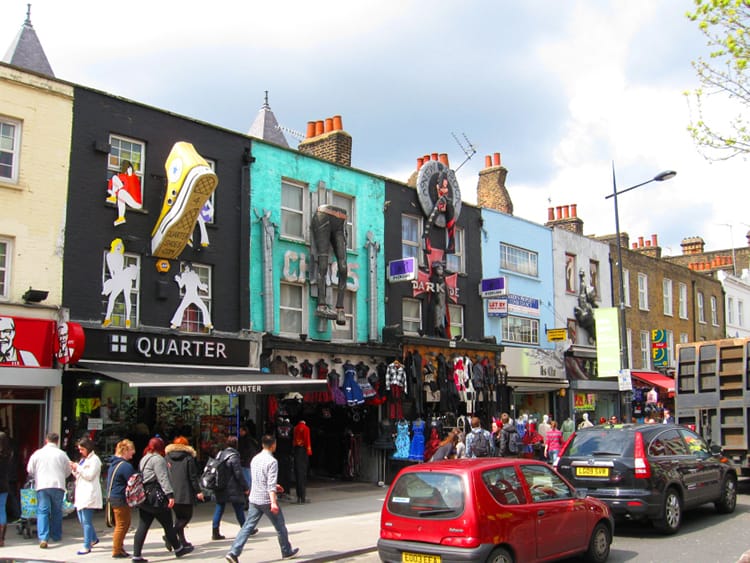 Tower of London
---
I'm a huge nerd when it comes to the history of royals in London. One of my favorite people to read about is Anne Boleyn and the Tudors. Going to the Tower of London and seeing where she was held and beheaded was kind of crazy, and yes a little creepy. Walking through the cells in the tower gave me chills, but it was amazing to be standing in such a historical place. Plus it's located right next to the iconic London Bridge which makes it easy to see two things at once.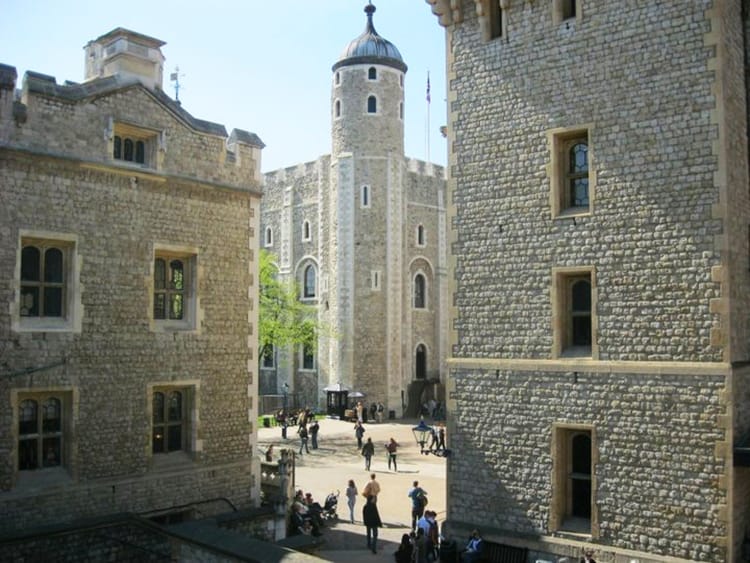 Sherlock Holmes Museum
---
Cheesy? Yes. Worth it? Definitely. I love cheesy tourist attractions so much. Sometimes you just have to let go and accept who you are. Yes, I want to see the world like a local, but I also want to do the fun goofy things. Dress up in a hat with a pipe and get ready to walk through Sherlock Holmes' house. The detailing is pretty amazing. It looks like an actual home, but the wax figures freaked me out a little (thanks to House of Wax for giving me a complex).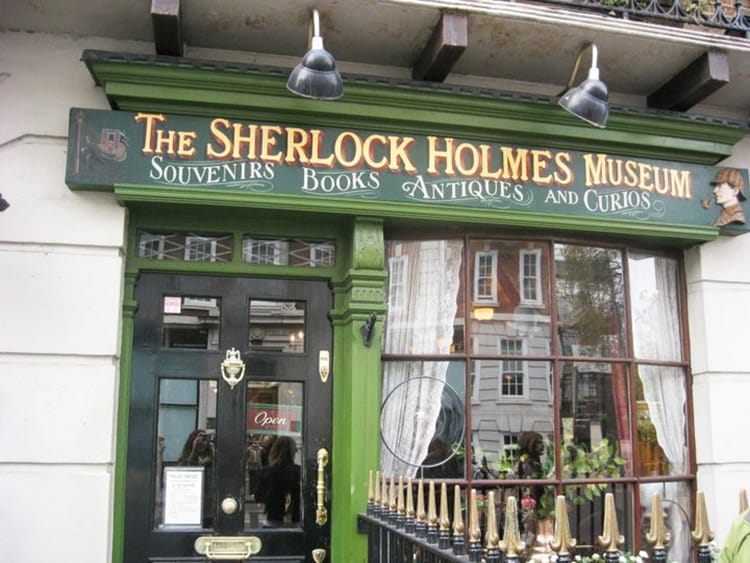 Windsor Castle
---
Walking through Windsor Castle was incredible. The rooms are preserved so well that it feels like you may walk in on a King or Queen of the past. You can only walk through a small portion of the castle since the royal family still resides in most of the building. The Queen was actually on the premise when I was there. Amazing! On top of that, this is the perfect place to be a tourist and get a photo with a London Guard. You can make them smile, but they really won't laugh when on the job. If you're lucky, you might see the changing of the guards here which was a lot easier to see (although not as dramatic) than at Buckingham Palace.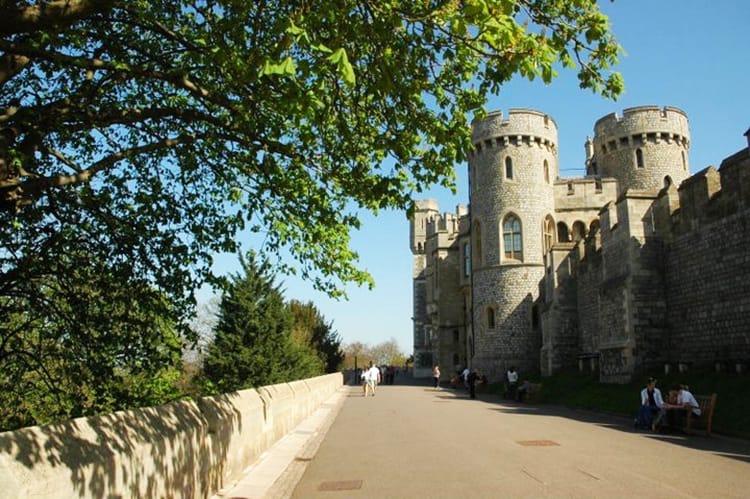 Kew Gardens
---
Gardens are one of my favorite things to see in different cities, and I feel like they often go overlooked. Take the time to see Kew Gardens as it is truly spectacular. If you have the time, spend a full day exploring. The gardens are huge and very spread out. It's extremely relaxing to wander among the flowers, and it's perfect for a sunny day.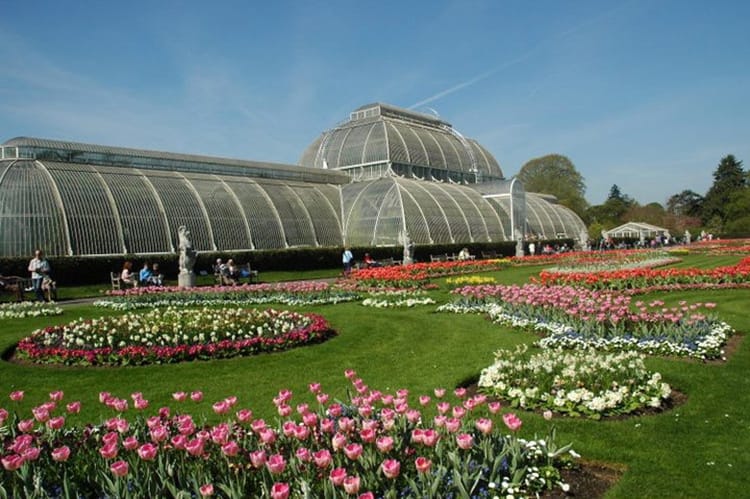 I was lucky enough to see so much more when I was in London, but these were the things that I appreciated the most. Although they are touristy, I really loved going to each of these places. What were your favorites when you visited? Or what are you looking forward to the most? Let me know in the comments. I always love to hear back from you guys!
---
Looking for a Hotel in London?
---
You might also like…