Karnali is the largest of seven provinces in Nepal, but arguably, it has the worst infrastructure. Birendranagar is the district's capital and its largest city. The biggest hospital in the district is located in Birendranagar, and currently has a mere 50 beds. With a district population of 1,570,418 people (according to the 2011 census) you can see why this might be an issue. If the largest hospital in the district capital can only house 50 people at a time, what do the rest of the hospitals look like? While I was in Birendranagar I was able to meet with Dr. Nava Raj KC who works at the Western Regional Hospital. He's working hard to change the lives of the people who live in Karnali, but he needs some help. Wings Foundation Nepal is looking for physical therapists who can volunteer their time to help the children of Karnali.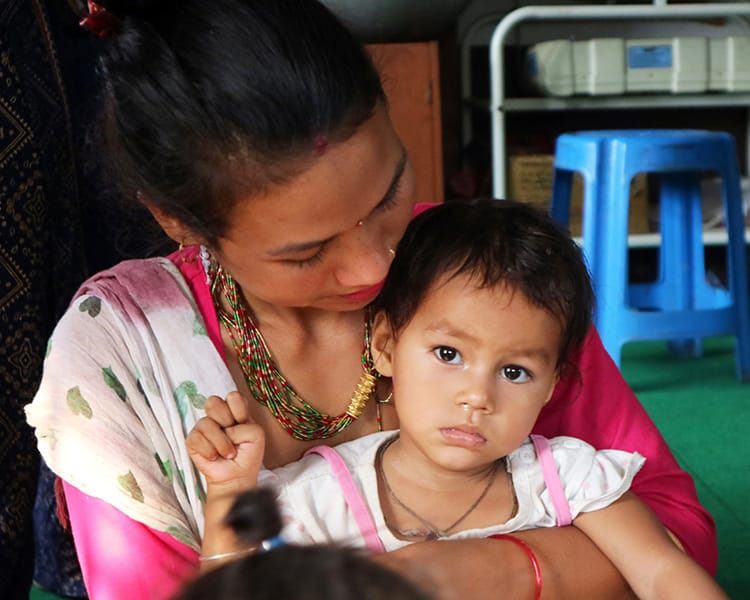 In a home built by Dr. Nava Raj KC's parents, there is now a clinic for children. One of the main focuses of that clinic is physical therapy for children born with cerebral palsy. According to Dr. Nava, as many as 10% of children in the district are born with special needs. Hospitals are far away for most expecting mothers in the district which results in having prolonged pregnancies. When a pregnancy is prolonged, it can cause asphyxiation which can result in cerebral palsy among other issues. The death rate of babies at child-birth is especially high within the district. In Nepal, 21 out of 1,000 children die during birth. In the Karnali district, 29 out 1,000 children die during birth. To compare that to the western world, in the U.K. in 2015 approximately 3 out of 1,000 babies died in the first month of life.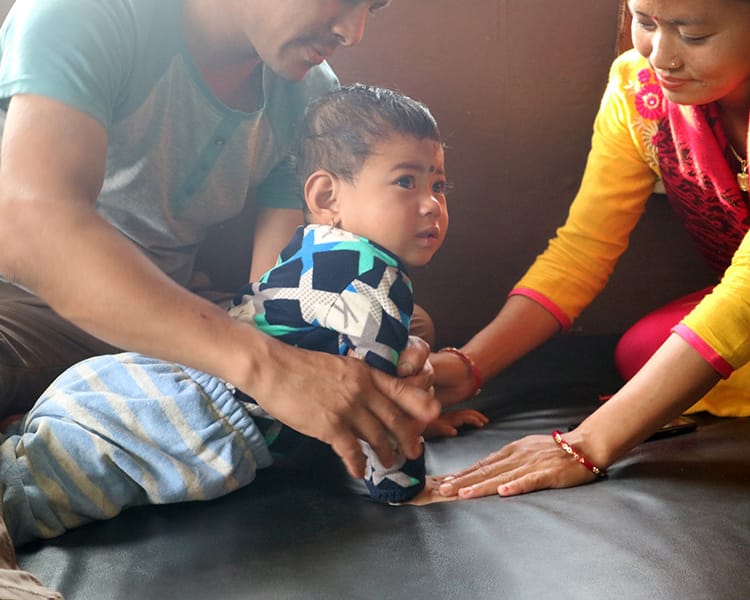 Being born with a special need in Nepal comes with some extra consequences. These children aren't able to attend traditional school since they need extra attention. One out of two of these children never even make it to a hospital because they are neglected by society. And those who live to be old enough to work are given dirty jobs making them more prone to illnesses resulting in death. But the child isn't the only one affected. Mothers who give birth to special needs children in Nepal suffer anxiety and depression, and getting counseling in Nepal is difficult. They often have to quit their jobs to be full-time care givers, and in poverty-stricken areas it's hard to survive. All of this puts a burden on the entire family and causes financial issues that most people in Nepal can't afford to take on.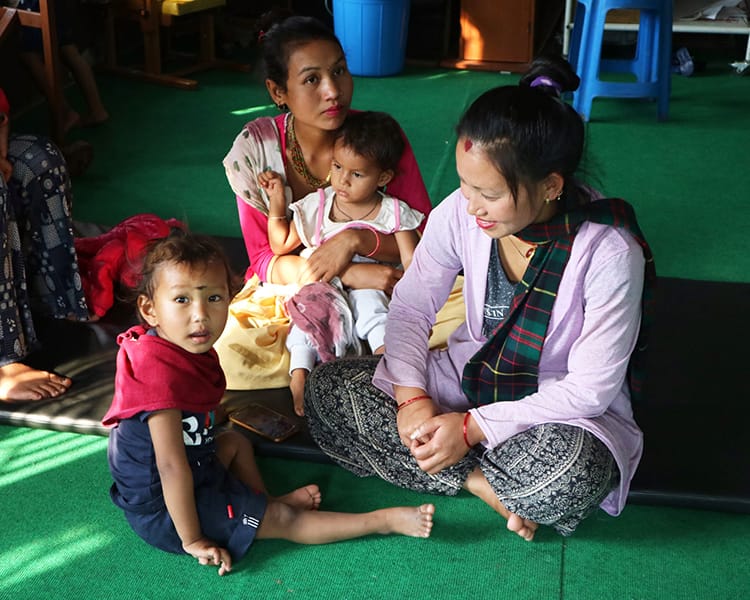 Dr. Nava Raj KC has been working hard to change these statistics and the reality that comes with them. He's worked at the Western Regional Hospital in Surkhet for 4 years, and he donates his entire salary to the Wings Foundation so that it can help more people. But, that's not all. He's using a piece of his own land to build a larger clinic for children. He's hoping to make a physical therapy center as well as housing for the mothers and children to stay in. That way, each child can receive therapy for a month at a time before returning home. The existing clinic sees between 200-300 children who each come for a few weeks at a time. On any given day, there are about 15-20 children at the clinic getting physical therapy.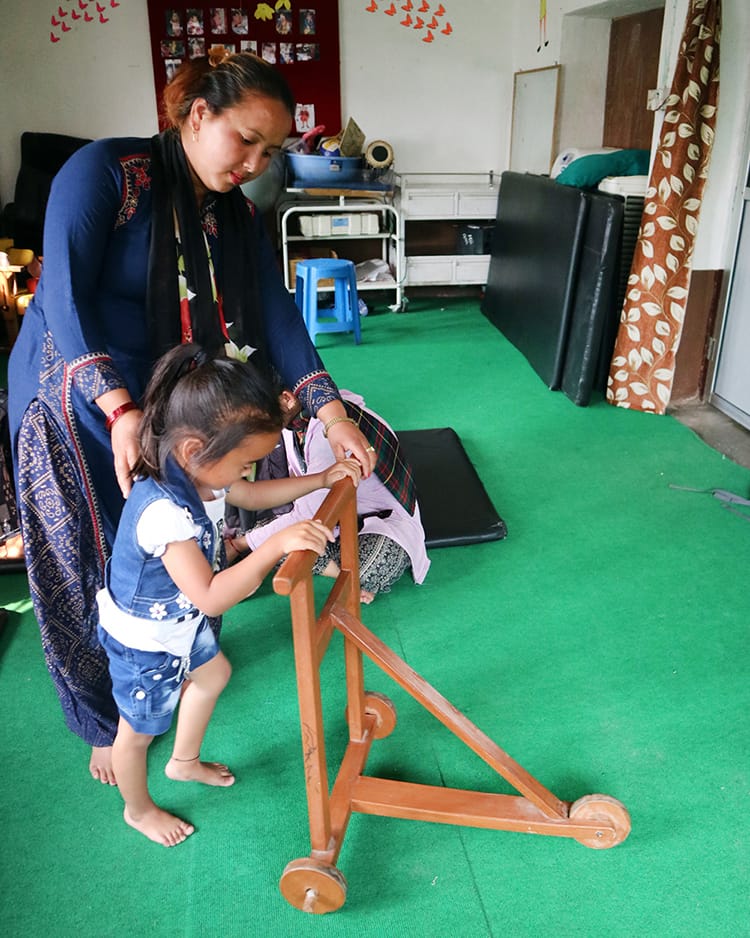 On top of all of that, the healthcare provided to children with special needs is free of charge. This includes any wheel chairs or prosthetics the child may need to walk as they get older. Dr. Rava would like to offer full day services in the future including daycare for the children, that way mothers can still go to work and provide for their families.
---
Volunteering in Nepal
---
If you think you could help, The Wings Foundation Nepal is looking for volunteers who can donate their time to help change the lives of local people. They're in need of physical therapists but are open to other volunteers who think they can help. If you'd like to get involved, please reach out to Vishu by email at [email protected]. This is a free volunteer opportunity. You will need to cover your flights/transportation from your home to Surkhet, food, and possibly housing. They have an apartment nearby that may be available and will work with you to make things as inexpensive as possible. Message Vishu for all details.
---
You might also like…