I'd heard a large variety of answers when I asked people what the Annapurna Circuit cost. I usually budget $30 a day for my travels, and after talking to several people who had done the trek, I realized it was well within my budget as long as I carried my own bag and went without a guide. Lucky for me, I met a pro navigator who needed a trekking buddy, so as a last minute decision I set out on the Annapurna Circuit. We started the circuit in Besi Sahar, and I calculated the amount spent through Jomsom where most people end their treks. We also did a four day and three-night side trek to Tilicho Lake which is included in this breakdown.
Note: We took extra rest days and walked most of the way back to Pokhara. The budget for those days isn't included in this, but the numbers were very similar for the average spent at each place.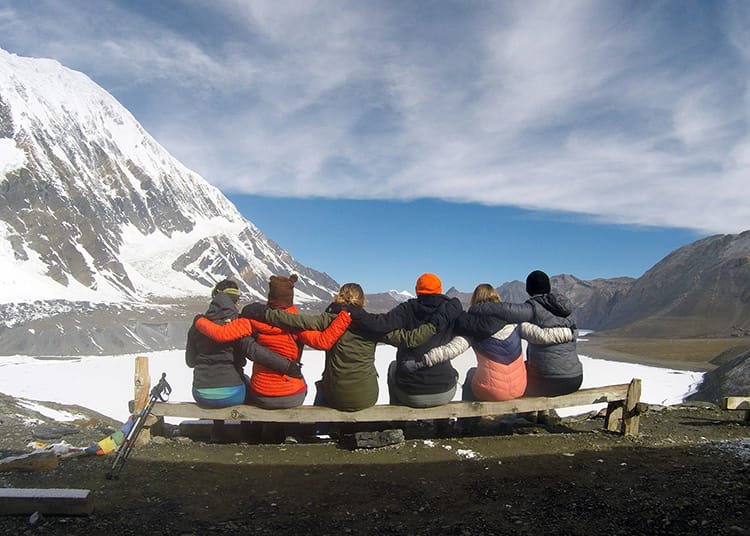 My Itinerary
---
Check out my Annapurna Circuit Itinerary post for a more in depth look!
Day 1: Besi Sahar – Bhulbhule
Day 2: Bhulbhule – Bahundana
Day 3: Bahundana – Chamje
Day 4: Chamje – Dharapani
Day 5: Dharapani – Chame
Day 6: Chame – Upper Pisang
Day 7: Upper Pisang – Braka
Day 8: Braka – Manang (acclimation day)
Day 9: Manang – Shri Kharka
Day 10: Shi Kharka – Tilicho Base Camp
Day 11: Tilicho Base Camp – Shri Kharka
Day 12: Shri Kharka – Yak Kharka
Day 13: Yak Kharka – Thorung Phedi
Day 14: Thorung Phedi – Muktinath
Dat 15: Muktinath – Kagbeni
Day 16: Kagbeni – Marpha (near Jomsom)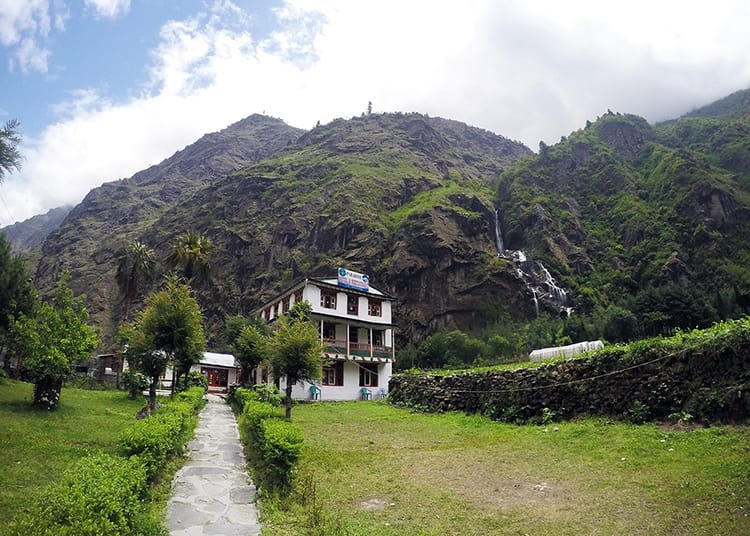 Average Itemized Prices Per Day
---
Breakfast $6.33 – Most people think breakfast will be super cheap, but most tea houses offer two ways to order. If you're lucky, there's a set breakfast for around $6 which includes eggs, potatoes, toast, and coffee or you have to order a la carte. The bad thing about ordering separately is that two eggs cost $2, toast costs $2, and coffee costs $1.80. It adds up super-fast. A lot of people eat a small breakfast, but you'll be walking all day, and your health should be more important than your budget. I recommend setting aside some extra money for breakfast.
Lunch $6.91 – My lunch budget also includes tea breaks. At low altitude, tea can be as cheap as $0.25, but higher up, it can be $2 for a small cup. That being said, I love tea breaks, and I never turn one down especially in the cold when you've been walking for hours. This budget also includes the occasional apple pie, which is famous along the route. You could definitely spend a lot less on lunch than I did, but I never felt like I had to turn something down to stay on budget.
Dinner $7.96 – My dinner mostly consisted of dal baht (lentil soup and rice). It has free refills, is super healthy, and very good for trekking. At low altitude, it's about $4, and at high altitude, it's about $8. Other meals are on the cheaper side. I usually ordered tea as well as desserts sometimes. So again, this is probably on the higher side for a budget.
Shelter $5.00 – It's common knowledge that you can ask for a free room while trekking the Annapurna Circuit. The idea is that if you eat at the teahouse, they will give you a free place to sleep. I'll be the first to admit that I asked for a free room in every village and only paid for two rooms during the Annapurna Circuit. Since then, I've learned how detrimental this is to the community, and I feel it's unethical. I'm embarrassed and ashamed that I acted that way. I've done several treks in Nepal since then, and now I always pay the room fee without negotiating or asking for a free room. I think it's really important to note that teahouse owners feel like they don't have a choice and that they must accept people for free or you will leave and go to a place that does. If you went anywhere else in the world, would you demand a free room simply because you ate dinner at the hotel? It's unlikely, so please don't ask the people of Nepal to do this. It's only $5. That's insanely cheap for a hotel room. Asking for free rooms is not sustainable, it deprives the community of much needed resources, and it creates a competition between neighbors (where no one wins). Please think about what you are asking before continuing this trend.
Transportation $0.23 – The only transportation I paid for was the $3.60 ticket on the local bus from Kathamandu to Besi Sahar. We walked most of the way back to Pokhara, so you may need to include that on top of this budget. The bus from Jomsom to Pokhara costs $10, and a tourist bus from Pokhara back to Kathmandu is $8.
Tourism $2.98 – The only money spent on tourism was the trekking permits ($42) and a movie I saw for $5 in Manang.
Other $2.11 – This includes anything not mentioned above including snacks, candy bars, toilet paper, souvenirs, etc. I spent $10 on jewelry made by Tibetan Refugees in Marpha, so that's a big chunk of the money spent here.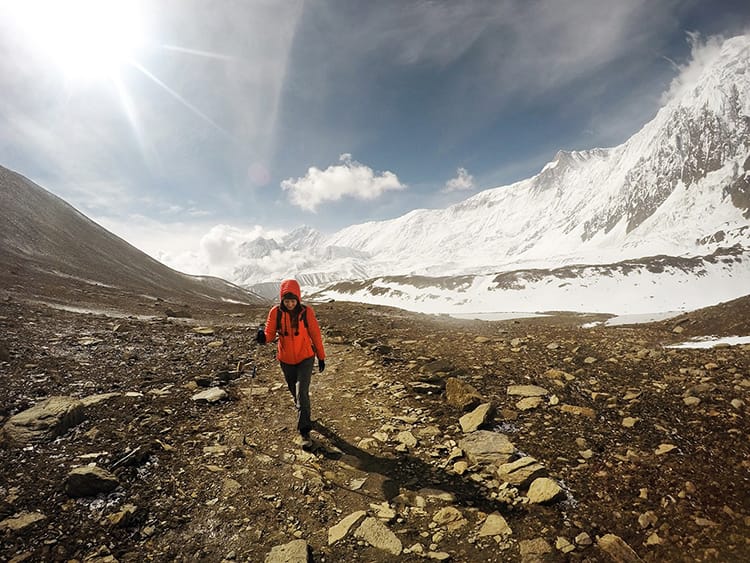 Annapurna Circuit Cost for 16 Days – $504.15
---
Breakfast – $101.35
Lunch – $110.50
Dinner – $127.30
Shelter – $80.00
Transportation – $3.60
Tourism – $47.60
Other – $33.80
---
Average Per Day $31.50
---
Overall, staying on a budget of $30 a day was super easy on this trek. I didn't feel strapped for cash at any time which was amazing. I told myself that if I went without a porter or guide, I could eat whatever I wanted without feeling guilty about spending too much. Even with that attitude, I came in close to budget. Had I tried, I probably could have done it under $25 a day without all the slices of apple pie and pots of tea. But the apple pies were totally worth it.
---
You might also like…