One of my dreams was to go to Everest Base Camp, but the more research I did, the more confused I was about which trekking route to choose. Should I do the Annapurna Circuit or Everest Base Camp? For some reason, I decided to stick with the Everest Base Camp Trek over the Annapurna Circuit. Truth is, I was booking with a western company and Annapurna looked more expensive. Plus, no one I knew had heard of Annapurna while everyone knew what Everest was. It seemed like an obvious choice.
When I got to Nepal, I realized that booking in advance was a mistake. It was extremely easy to book a guide or porter last minute, and I was locked into the days I'd selected. I met so many amazing people who were headed to the Annapurna Circuit, and I was a little jealous I couldn't join them. When I got a last minute chance to trek the circuit this time, it seemed like a no brainer. So, which trek would I choose if I could only do one?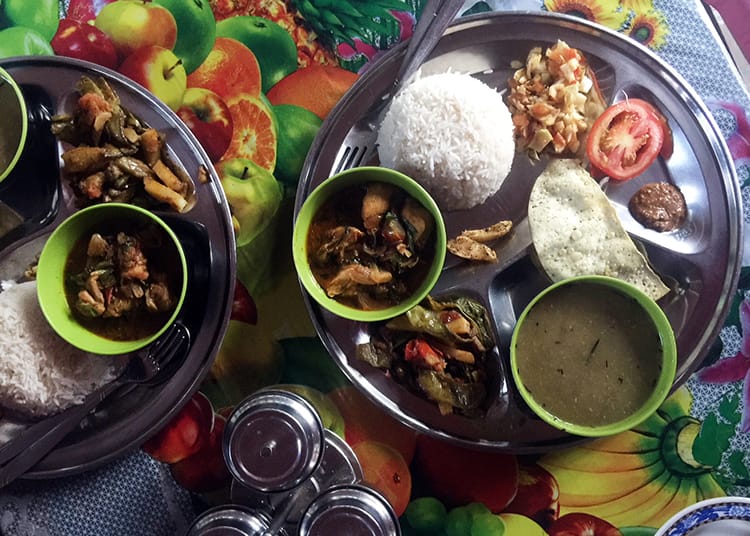 Which has better food?
---
The Annapurna Circuit has better food hands down, without question. I had some of the best chicken dal baht I've ever had in Chamje. This category is a little unfair however because EBC (Everest Base Camp) starts at an altitude of 2860m (9,381 ft). Meanwhile the Annapurna Circuit starts at 760m (2,492 ft) where every vegetable is available and meat is fresh. To make it even worse, there are no roads leading to EBC, so everything must be flown in on a helicopter and carried on a porter's back. The Annapurna Circuit has a road which goes around 90% of it. Meaning, things that can't be grown or raised on a farm can easily be brought to each village by car.
Want to know more about foods available while trekking? Check out my post on Nepali food to try while trekking.
Which is cheaper?
---
Not including guides, porters or tour packages, the Annapurna Circuit is a lot cheaper. For the Everest Base Camp trek, you'll need to fly into Lukla Airport. A one-way ticket costs $180 which sets you back $360 from the start. Since a lot of items have to be flown in on a helicopter, carried by a porter, or hauled up by a yak, the prices in the Everest Region are very high. A bottle of water near Base Camp is around $4.
On top of that, the tea houses in the Everest Region charge $5-$10 for Wifi, $5 to charge a phone or camera, and $5 for a hot shower. In the Annapurna region, most of these things are free or insanely cheap ($0.50 to $1). You can even get the rooms for free if you eat breakfast and dinner at the teahouse. I've had friends complete the circuit for under $250, while I spent closer to $400 (just slightly more than the Lukla plane ticket).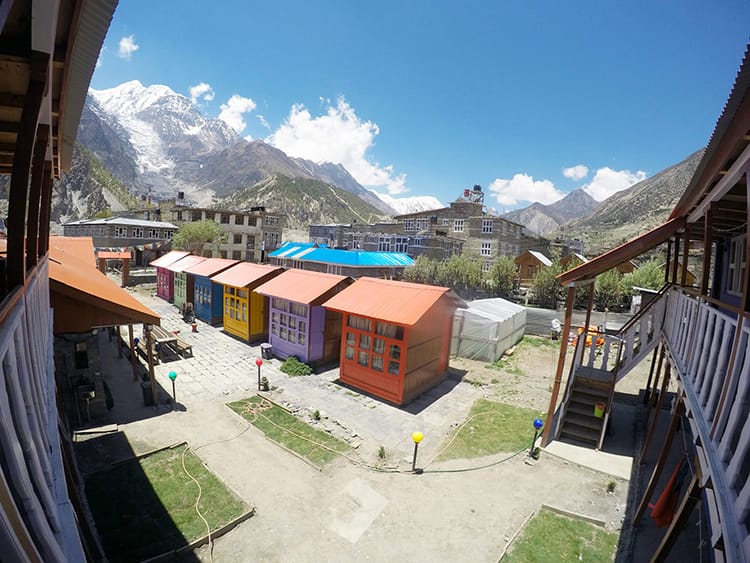 Which is more comfortable?
---
This is really a matter of opinion and mine is based on a few factors. It's important to note that I trekked EBC with a tour group in November and did the Annapurna Circuit in May without a tour group. The weather on my treks were extremely different, with EBC being freezing cold and Annapurna being really warm. My tour company on EBC chose our accommodations while I chose my own in Annapurna. All of that being considered, I found Annapurna to be much more comfortable. The tea houses were nicer and were built better (probably because of easy access to roads). The teahouses in EBC were very basic while Annapurna felt more like hotels with nice hot gas showers available every day.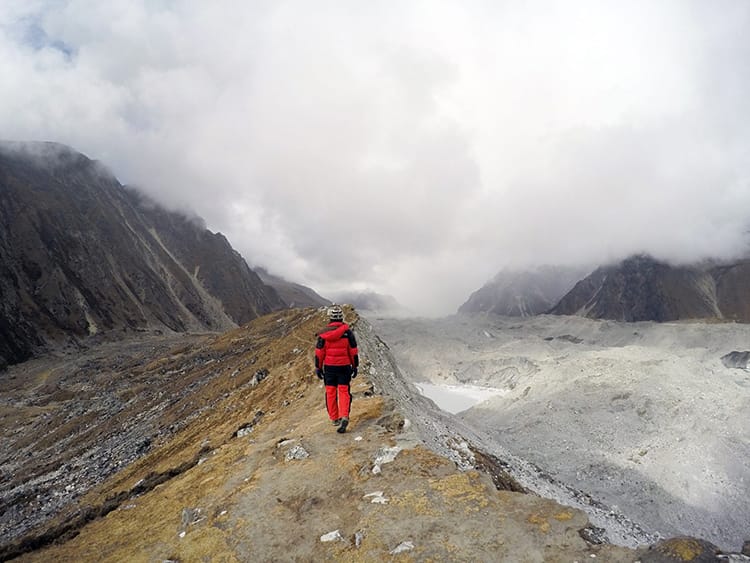 Which is more remote?
---
Depending on what you want out of a trek, this question could be good or bad. One of the things I really loved about the Everest Base Camp trek was that it was super remote. After the first couple of days, you couldn't get cellphone service and had to pay for WiFi. It forced you to put your phone away and get in touch with nature. On the other hand, people who want to stay connected might find this frustrating.
Everest Base Camp also has no roads. A large portion of the Annapurna Circuit has been turned into a dusty dirt road which makes trekking less off the beaten path. Jeeps drive by, churning up the dirt and making it hard to breathe. In the Everest Region, there are no cars, motorbikes, or roads. Everyone is walking, and it feels a lot more like a real trek through the mountains.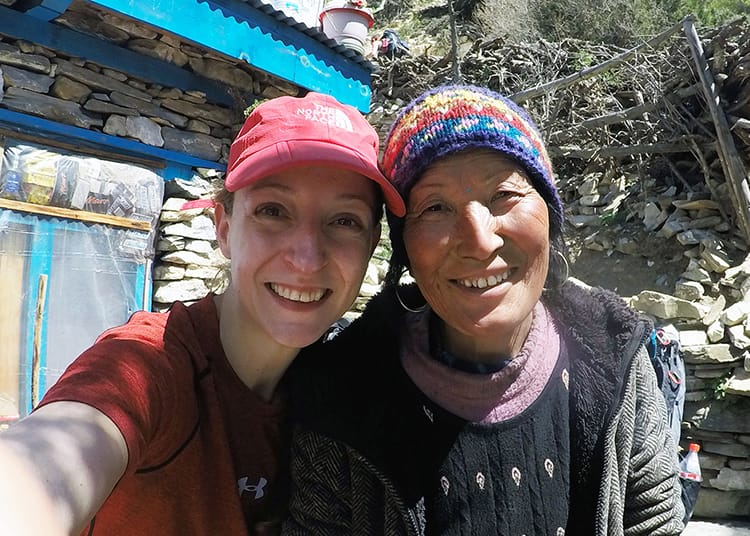 Where are the people friendlier?
---
Everest Base Camp has become a bit commercial in the last 10-20 years. Unfortunately, that means that the once beautiful tea houses are now booming businesses. While this is good for the locals who own them, the vibe is much more commercial than homey. On the Annapurna Circuit, you'll run into this in the major villages as well, but the smaller ones still remain quaint and charming. In the Annapurna Region, I felt like a friend, whereas I felt like a customer in the Everest Region.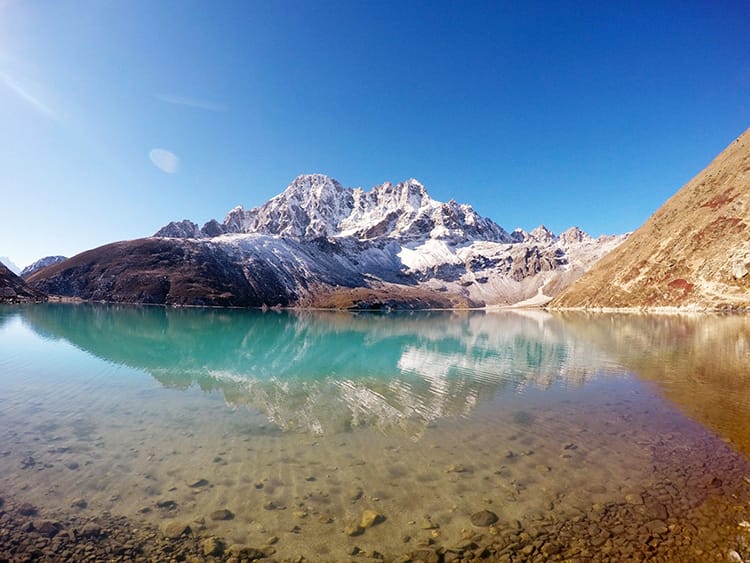 Which has better views?
---
Honestly, you really can't go wrong either way. On the EBC trek, I saw Gokyo Lake and it was the most beautiful place I've ever been. On the other hand, Tilicho Lake on the Annapurna trek was probably the second or third most beautiful place I've ever been. Annapurna starts at a lower altitude, so you get to walk through every type of vegetation and landscape. EBC, you don't get as much variety, but you are literally walking through giant mountains the entire time which is breathtaking. Both treks are insanely beautiful, so I really can't compare them.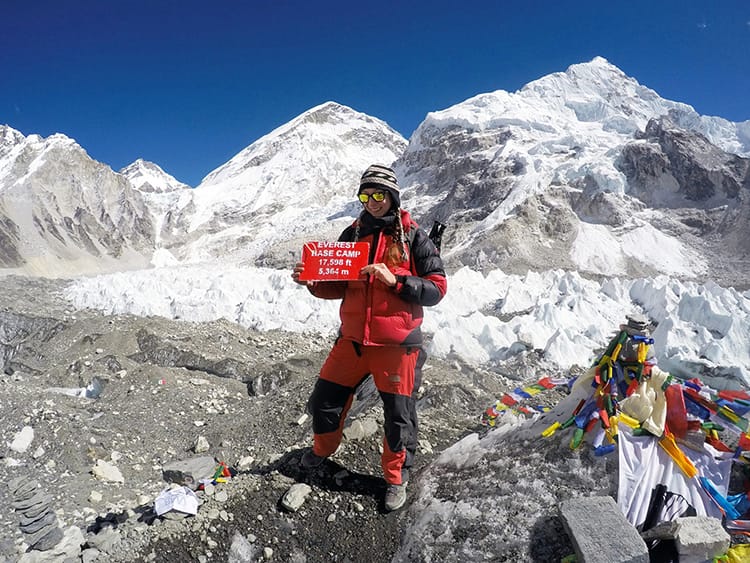 Which is safer?
---
In my opinion, the Annapurna Circuit is a lot safer than Everest Base Camp. Of course this all depends on your athleticism and itinerary. In order to do the EBC trek, you need to fly into Lukla Airport which is considered the most dangerous airport in the world. You are also starting at an altitude of 2860m (9,381 ft) which is a fast altitude gain for most people. On the Annapurna Circuit, you can start low and take more time to reach that altitude.
Another reason I think Annapurna is safer is that there is a road. On the EBC trek, if there is an emergency, the only option is helicopter rescue. In instances of altitude sickness, it's much easier to be driven down a road then to wait for clear weather for a helicopter to land. On the other hand, the Annapurna Circuit has a lot more landslide and rock fall areas. The Everest Base Camp Trek only has one small area known for landslides.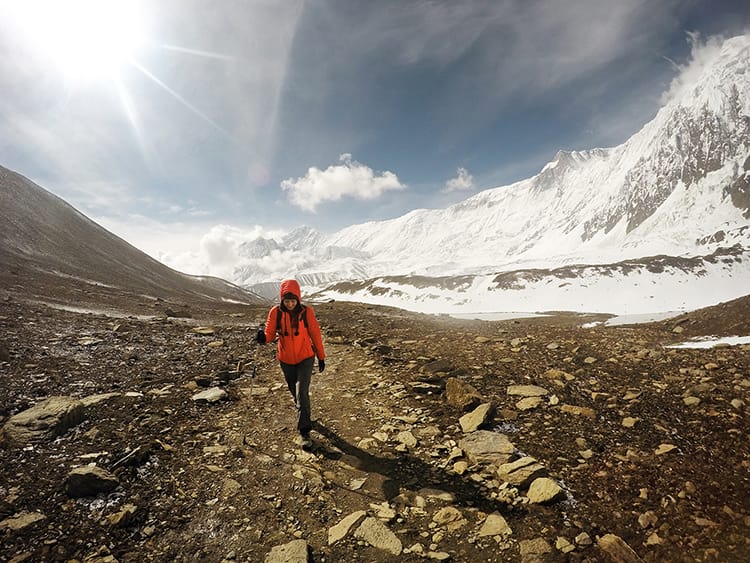 Conclusion
---
So which one wins? The Annapurna Circuit or Everest Base Camp? Overall, I felt like the Annapurna Circuit Trek was the winner as far as culture, safety, food and comfort. On the other hand, I felt like the Everest Base Camp Trek felt more off the beaten path as far as being in touch with the outside world and road access. If I could only choose one, I'd have to go with the Annapurna Circuit including the side trek to Tilicho Lake (since that offered the best views).
Have any other questions about the difference between the Everest Base Camp and Annapurna Circuit Trek? Ask me in the comments! If you've done both, which did you like better?
---
You might also like…