It's time for my annual post on the best unique travel gifts to give this holiday season. I remember Googling this same exact sentence when I was shopping for someone who traveled for work constantly. One year he got a Kindle and another year a power bank. Both ended up being used constantly and were a huge success. Now that I travel, I figured I'd make it easier for others to figure out what the best gifts for traveler lovers are. The list below includes budget friendly options as well as more expensive items. If you're a traveler and received an amazing travel related gift, drop it in the comments!
---
Best Gifts for Travel Lovers – Under $20
---
Universal Travel Adapter – $10
Buy this adapter here
You really can't go wrong with a travel adapter as a gift. I had a really chunky power adapter that had room for two USBs and a regular plug. I've decided to switch over to this one simply because it's compact. These take up very little space in your bag. I also found that the big one I had was so heavy that it would pull out of the wall socket and stop charging. This one doesn't have that problem.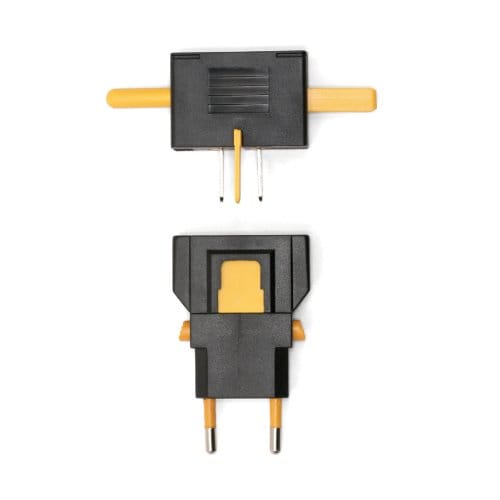 Waterproof Fabric Laptop Sleeve Case – $11
Buy this case here (be sure to know the size and model of their computer)
If you know what type of computer they have and what size, then a laptop case is great. I happen to travel during monsoon season, so having a waterproof one is key. I throw my laptop in my bag and head to a local coffee shop to catch up on work. Having a way to bring it along without worrying about the elements is a relief. This also protects it from getting beat up while traveling since it adds some protective cushioning.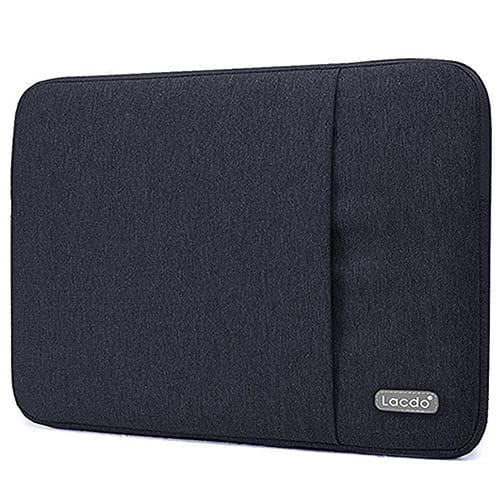 Quick Dry Microfiber Towel – $12
Buy this towel here
This might not be a great gift for someone who spends their time in luxury hotels, however it's an awesome present for backpackers. A lot of hostels charge extra for a towel, so having your own is a bonus. It's also perfect for trekking. It folds up really small, is lightweight, and dries fast. I bring it with me on treks in Nepal, and also use it as a beach/pool towel. I personally like the 47″ one. It's not very big, but it gets the job done.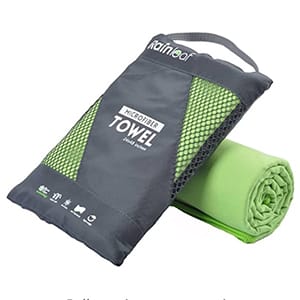 Waterproof Bags – $14
Buy these bags here
I want to say that these are most relevant for backpackers, but truth be told, they're pretty amazing for daily use as well. I've gotten caught in torrential downpours and having these bags in my daypack is a lifesaver. I throw my wallet, cellphone, and camera into one anytime it rains. They've also been helpful on boats, cave treks, and kayaking.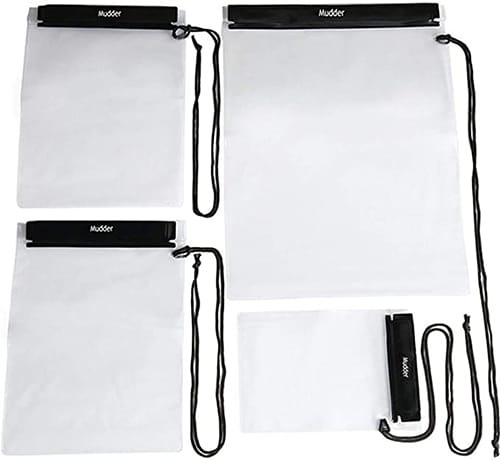 Funny T-Shirt – $15
Buy this t-shirt here
Maybe a t-shirt isn't the most ground breaking idea for a gift, but this one is sure to make them laugh. I have a shirt that says, "I'm just here for the Savasana," which is a yoga joke. I tend to wear that tank top on days when I don't know anyone. If someone does yoga, they laugh, and I immediately know we have something in common. People who don't do yoga often ask what it means, and that starts a conversation. I love t-shirts that can help get the ball rolling. Plus, this one is sure to make people smile.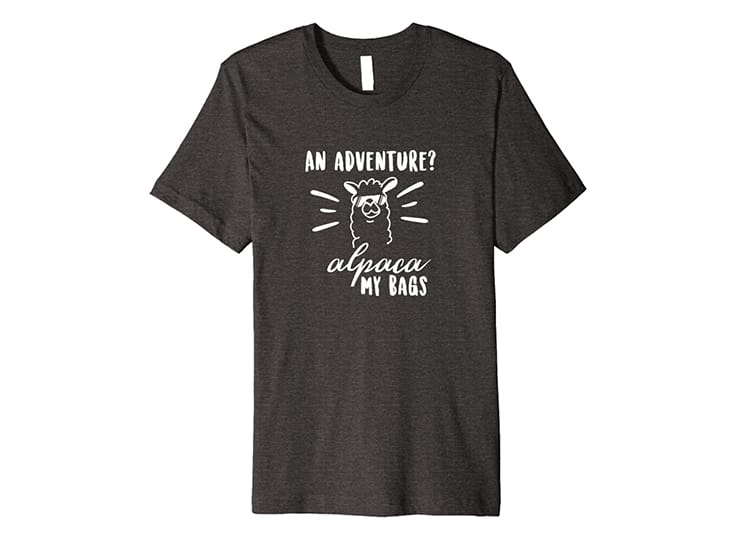 iTunes or Amazon Gift Cards – $10 & up
I know people don't think gift cards are very personal, but it's so great to be able to download entertainment on your phone or Kindle. Travelers have to wait around… A LOT. We wait for planes, trains, buses, etc. I read a ton when I travel and barely read at all when I'm home. I love being able to download new music and movies. You really can't go wrong with either an iTunes gift card or an Amazon gift card.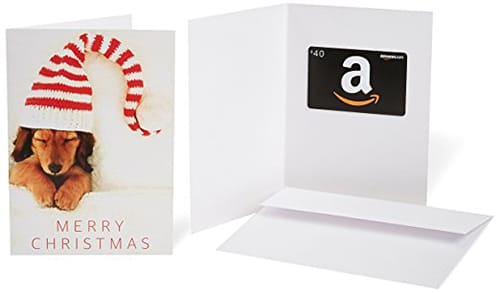 ---
Best Gifts for Travel Lovers – Under $50
---
Collapsible Water Bottle – $26
Buy this bottle here
I actually had no idea a collapsible water bottle was a thing until a few weeks ago. This is a fantastic way to save space when you aren't using it since it folds down to about half the size. I haven't bought one yet, however I chose this over the others because it's made from food grade silicone and stainless steel, is BPA free, can hold hot and cold drinks, and is dishwasher safe. After spending time in countries that don't have the means to dispose of garbage, it's shocking to me how much plastic is used and then left as pollution. Having a reusable bottle is a great way to help the environment.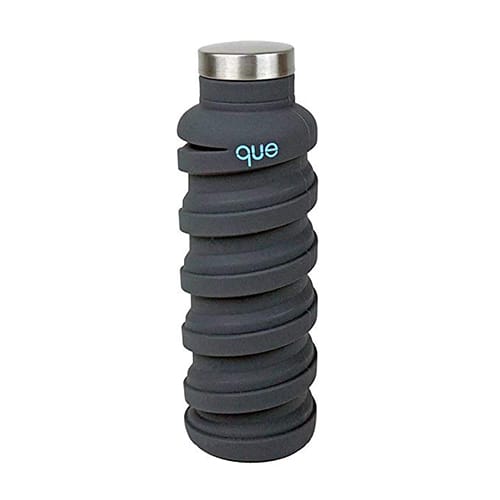 Scratch Off Map – $28
Buy this map here
I am seriously in love with these scratch off maps. The number of countries someone visits isn't really important to me, but I love seeing the parts of the world I've explored and being reminded of how many more incredible places are out there. For me, this is a fun little reminder to keep being curious and to keep exploring. This is a great gift for someone who wants to see the world or someone coming back from a big trip.
Travel Quote Decor – $28
Check out their travel signs or camping sign
I love cute funny signs, and my sister just happens to own a laser engraving company that makes them. All of their signs are made in the USA by their family owned business. What I love is that you can actually choose the persons favorite quote, color, etc. and create a custom sign for them. Customizing a present makes it extra special and from the heart.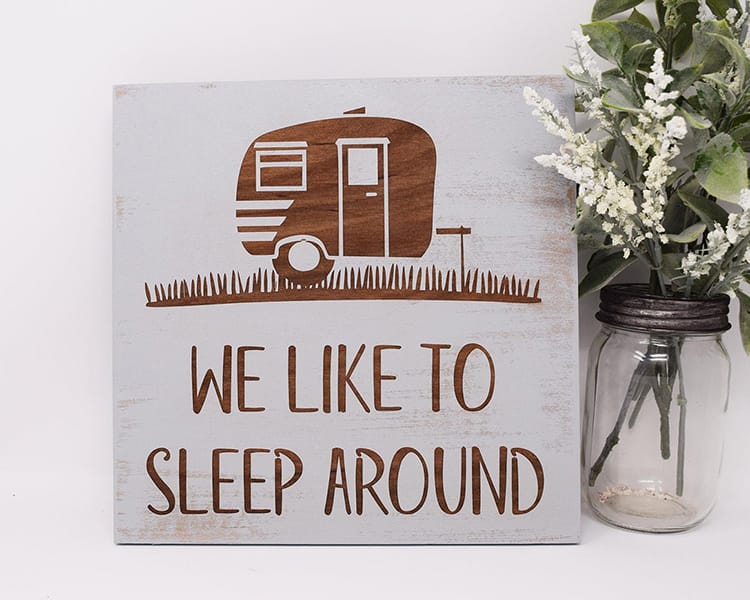 Packing Cubes – $25
Buy the cubes here
Packing cubes make my life so much easier when I'm traveling. I can keep my clothes separated so it's easy to find pants, shirts, underwear, etc. It also allows me to pack more since everything can be mushed down into the cube before being added to the big bag. I've received tons of compliments about how neat and organized my bag is, and everyone tells me how they wish they'd thought to buy packing cubes.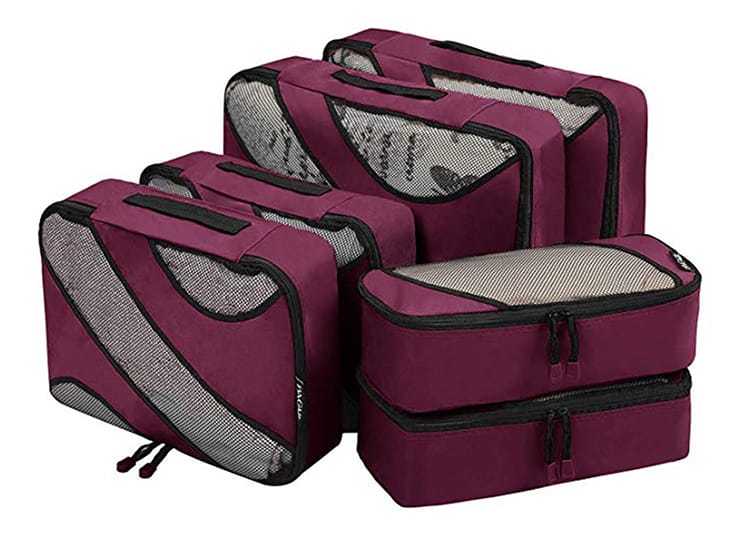 LifeStraw Water Bottle – $28
Buy this water bottle here
I actually have a water filtering straw, but I've never used it. It's great when you have an emergency and can't find a fresh water source, but for day to day use, it's not really practical. The water bottle version is a lot more useful (in my opinion) as long as you have room in your bag. This is a great gift for travelers who are going green or people who often visit countries without potable tap water.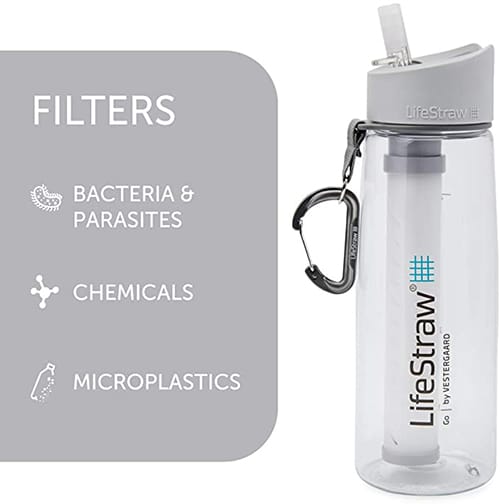 ---
Best Gifts for Travel Lovers – Under $100
---
Portable Solar Panel – $60
Buy the solar panel here
I bought this panel because I do a lot of trekking in areas without electricity. It's great for charging my battery pack and my camera. I've also found it really handy in countries where power outages are common. This panel has definitely saved my butt a few times, and a lot of other travelers have looked at it enviously. I typically use it to charge my power bank and then keep the energy stored for an emergency.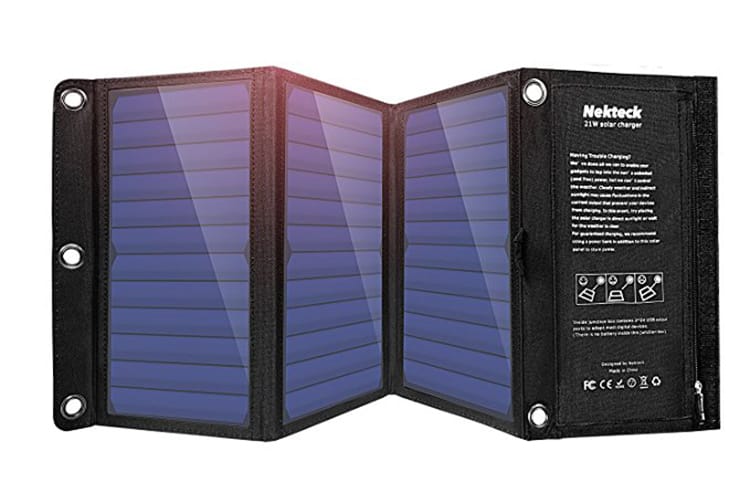 Liquid Free Toiletries Gift Basket – $82
These are all of my favorite liquid free travel products that make it insanely easy to pack without checking a bag. You can give them separately as a stocking stuffer or you can make a gift basket with your favorites! I recommend J.R. Liggett Solid Shampoo ($6.95) and Beauty and the Bees Conditioning Bar ($19.90) for haircare. I love Lush's Face Scrub ($16.95) and a good Oatmeal Soap ($8.54) because it exfoliates when you don't have a wash cloth. When you're outside, Badger Bug Balm ($11.95) is the best mosquito repellent I've ever used, and Neutrogena Sunscreen Stick ($8.59) is great in a pinch. And for those of us traveling in areas where hot showers aren't common, a Dry Shampoo ($8.63) is key.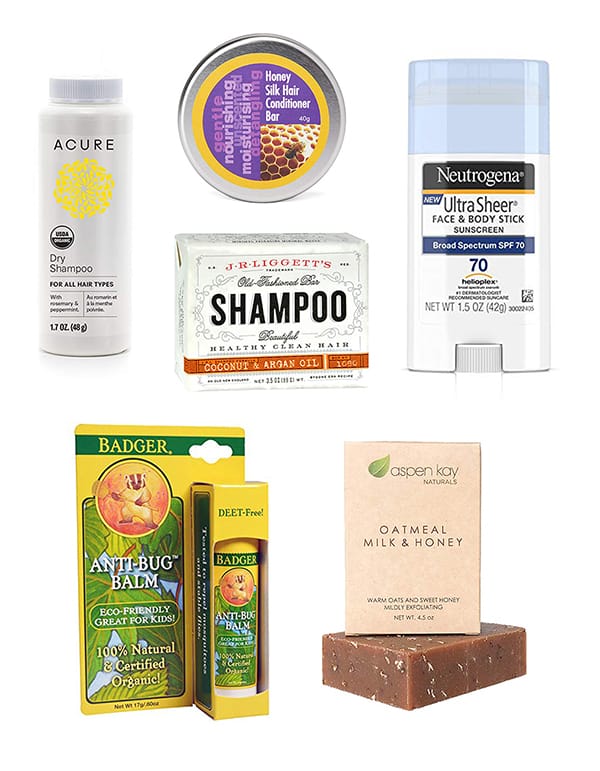 ---
Best Gifts for Travel Lovers – Over $100
---
Kindle paper white – $120
Buy a kindle here
I used to love real books, but as a traveler, it just makes sense to have a kindle. I can download hundreds of books without having to carry them all. Not to mention, the battery lasts forever. I can usually read a book or two before needing to charge it. Some libraries also have an e-book library where you can check books out online for free. If you know a traveler who doesn't have a kindle, this is a life changing gift.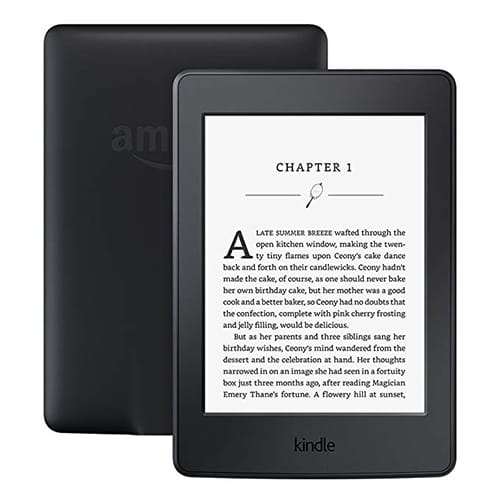 Power Bank – $148
Buy this power bank here
I've had this charger for two years and love it. It's waterproof and has a flashlight. On top of that, it charges pretty quickly and can charge my GoPro or cell phone several times. It's a little bit heavy but it is small in size compared to some larger ones I've seen. Overall, I've been really happy with it. This is a great gift for anyone who travels. I put it in my backpack when I'm walking around in case my phone dies and I need to charge it for GPS. I also use it at crowded airports when I can't get a seat by a charger. Mostly, it comes in handy in countries with power outages.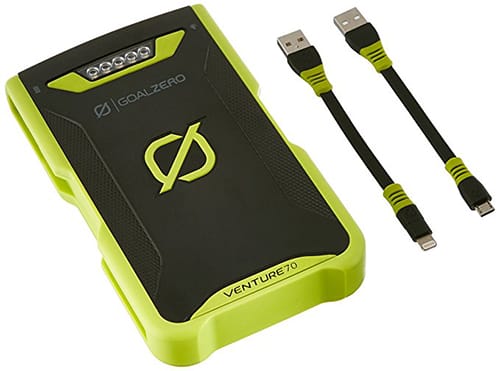 Garmin Forerunner Watch – $170
Buy this GPS watch here
I personally do not have this watch, however, I was super jealous of a trekking pal who did. Every day I would badger him with questions about how far we walked, how much altitude we gained, etc. When we ended up going different ways, I really wished I had one of my own to track my progress. This is something I'll buy when I have a bit more money, but it would be a great gift for athletic travelers who do sports, hiking, trekking, etc.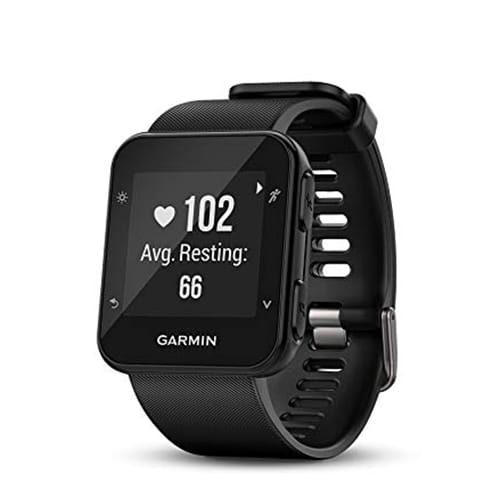 GoPro Camera
Buy this camera here
If the person you're buying a gift for loves adventure and packing light, then a GoPro is perfect. It's small size makes it ideal for travel, and it's features make it great for adventurers. This is the only camera I take with me when trekking. It's also come in handy for things like bungee jumping, paragliding, swimming with elephants, etc.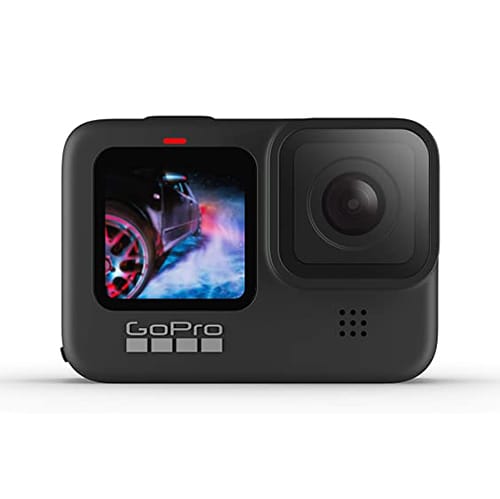 Spotify or Netflix Membership
Paying for a year of a membership is a great gift. For a year of Netflix, you'll pay around $130. For people who travel in a lot of foreign countries, this is amazing. Finding channels in English can be hard and they are usually limited to NatGeo and one movie channel. I'm also a huge fan of Spotify. You can download music to listen to when you don't have wifi.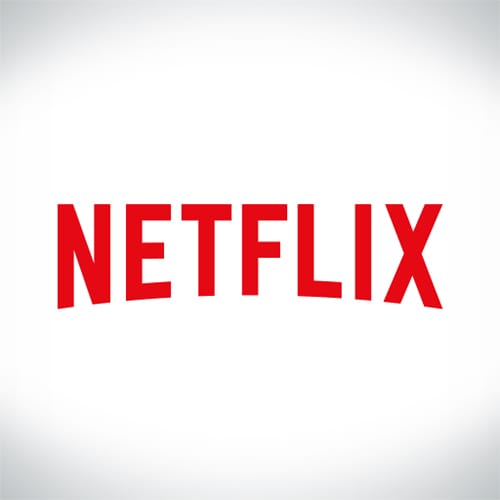 Experiences – All Price Ranges
I think one of the best gifts for travel lovers is an experience. If you happen to be with someone, you can pay for both of you to do something together. If someone is traveling without you, you can surprise them by finding out their schedule and booking an excursion for them (make sure to include any tips and tell them you already tipped, so they aren't left in an awkward situation).
My mom paid for me to try Scuba Diving last year for my birthday, and it was such a cool present. I usually don't need more stuff, so an experience is really special. You can send them for a massage or a tour (think food, wine, historical, etc.). If they like adventure, get them a lesson for something like surfing, Muay Thai, etc.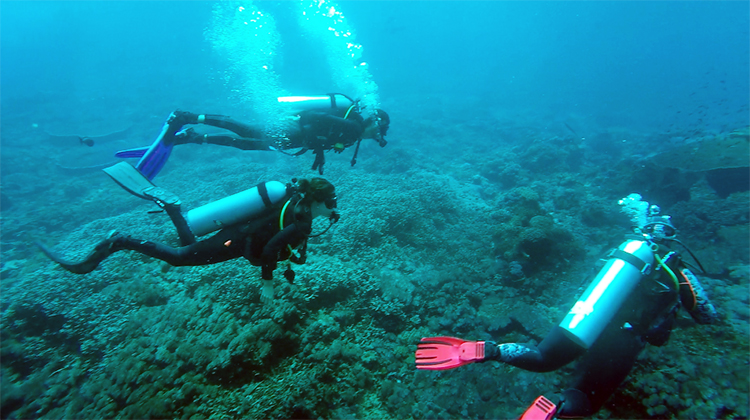 ---
You might also like…