Hostels are a funny thing. Once you've stayed in one, you wonder why you ever questioned them. But prior to that, you have at least one million questions. No joke, I've answered more questions about what a hostel is like than what a country is like. No judgment, I asked all the same questions about hostels too. So, what are hostels like? I can best describe them as a college dorm made for travelers. Here's the answers to the questions I've been asked the most. If I forgot anything, ask it in the comments!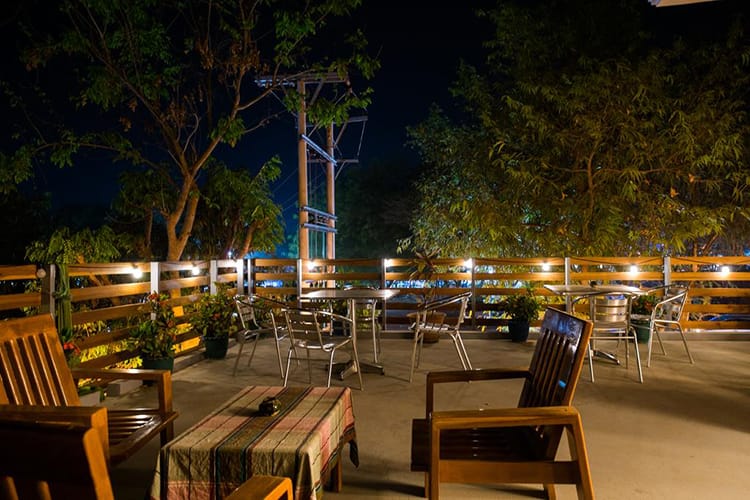 Where do you keep your stuff in a hostel?
---
The number one question I get is a simple one to answer…lockers. Yes, you may be sharing a room but 95% of hostels offer some kind of locker. Some lockers are small and only fit your valuables including electronics, money, passport, etc. Some are so big you can put your whole backpack in and more.
---
Are hostels safe?
---
An interesting question. Why wouldn't they be safe? Yes, you share a room with others, but if you lock up your stuff you'll be fine. It's about as safe as staying in a college dorm.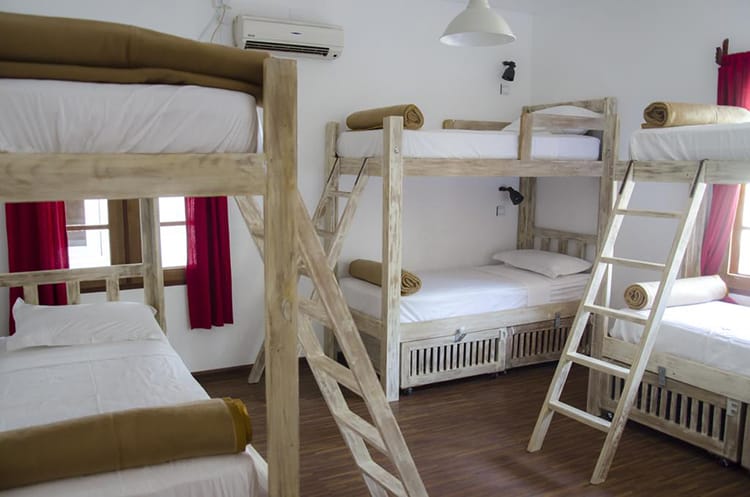 Why stay in a hostel?
---
Budget – The number one reason most people stay in a hostel is simple. It's cheap. You can stay in a hostel for ¼ of what it cost to stay in a hotel.
Friendship – After staying in so many hostels, my number one reason is that I get to meet likeminded people. Hostels are great for people traveling solo because you can always make a new friend.
Community – Hostels also provide a sense of community. Really great hostels will host events. In Thailand, my hostel (Green Sleep Hostel) hosted a cooking class where everyone learned to make a famous Thai dessert. In Myanmar, my hostel (Ostello Bello) hosted Valentine's Day trivia in addition to movies on the roof and free yoga.
Amenities – Some have small kitchens and laundry rooms while most have great common areas to hang out in. A lot even have small restaurants built in and offer free breakfast! My favorite are the hostels that offer free tea and coffee all day plus a water cooler! That sounds weird, but free drinkable water is always welcome when you're in third world countries.
Concierge (kind of) – Last but not least, they can usually help you arrange travel plans on a cheap budget. They can help arrange tours, buses to different cities, train rides, etc. Some places will even teach you how to ride a motorbike.
---
Are hostels cheap?
---
In case I didn't already answer this question above, yes. Hostels are very cheap. The prices vary based on the quality, location, and what's included. In Southeast Asia a decent hostel averages around $12 a night.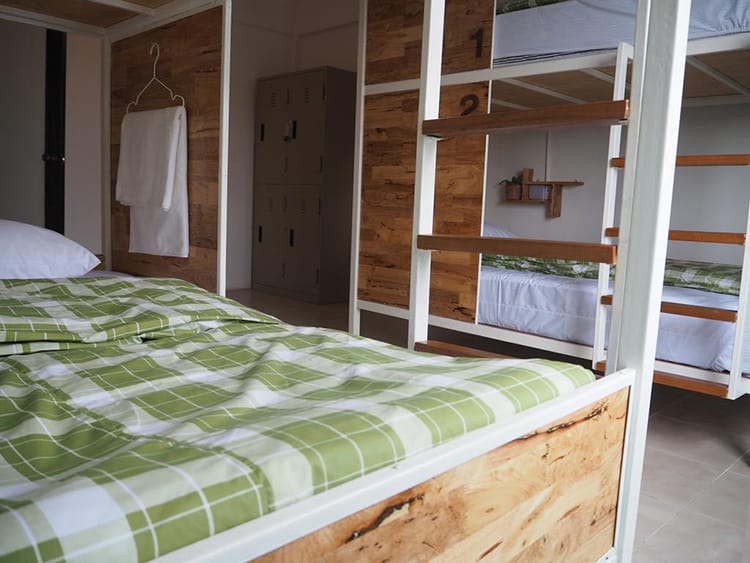 What are hostel rooms like?
---
You can choose from a few different options at most hostels. There are single rooms that only share the bathroom. You can choose between a male/female dorm if you aren't comfortable sharing a room with the opposite sex. Last, there are mixed bunks. Some places will also offer different sized rooms. For instance you can get a 4-bed female dormitory or a 12-bed mixed dormitory. The prices tend to vary based on the size. A smaller room is usually a few dollars extra.
I tend to choose the smallest female dorm available for a few reasons. First of all, less people means it's easier to make friends. In a large room you may never talk to the other people, but in small rooms it's easy to catch someone alone and start a good convo. Second, less people means less noise. There's less of a chance of people waking up early or going to bed late, etc. I tend to choose female only dorms for one very simple reason. A lot of men seem to snore. The female rooms are generally quieter.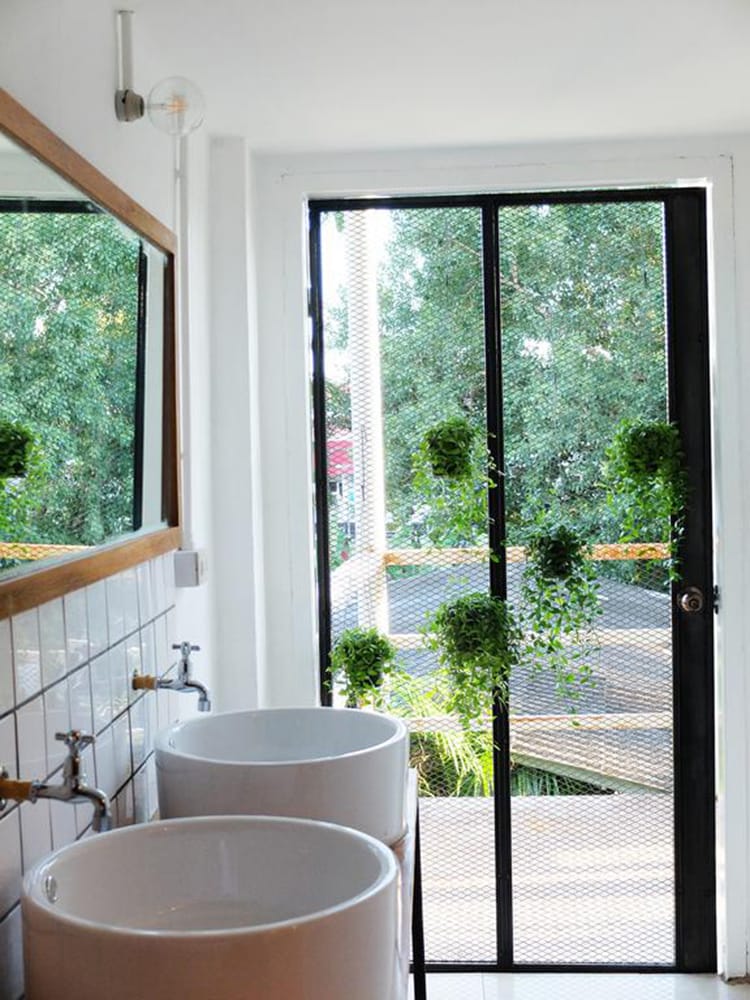 What are hostel bathrooms like?
---
Hostel bathrooms vary so much that it's hard to describe them. Bathrooms are generally shared with the entire dorm room or the entire floor. Some are really clean and beautiful while others just get the job done. In my experience, most of the showers are warm/hot. I've only had two hostels where I was forced to take a cold shower. Most hostels provide one towel for you to use during your stay, however I'd read online that you need to bring a towel or pay for one in some locations.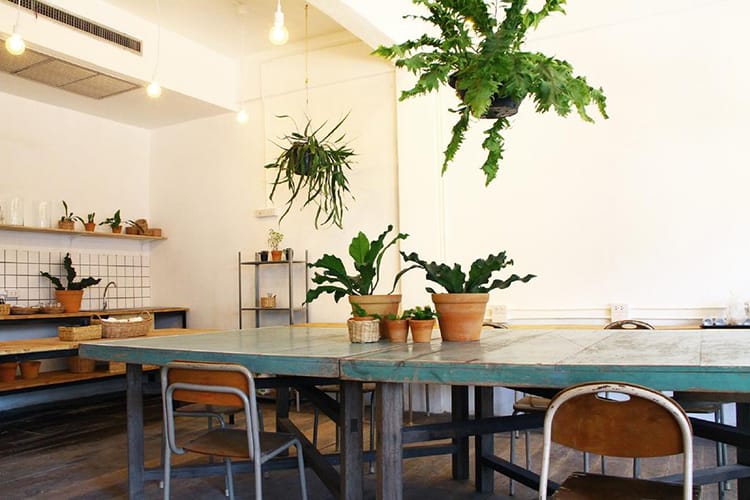 Are hostels clean/nice?
---
This varies a lot on the price range and country/city. I've had really good luck with hostels in the $10 – $15 price range. If you are looking to spend less than $10 a night, the cleanliness might not be so great. The hostels I chose always had clean sheets, well maintained bathrooms, etc.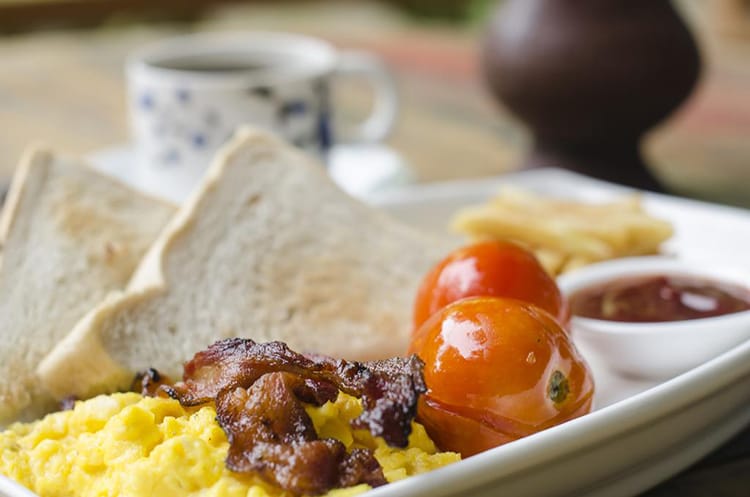 How do you pick a hostel?
---
Now that you know what hostels are like, how do you pick one? I've heard of people using the Hostel World app, however I'm a big fan of booking.com. I have a small checklist. The biggest thing for me is location. I always want to be on a street with restaurants and close to the sites. Once I find a few options, I look at the reviews. It's my favorite part of booking.com. There are so many reviews, and they are totally honest. I went ahead and wrote an article about how to choose a hostel since I have my own list I go through for each booking.

---
You might also like…