As someone who loves coffee and as a digital nomad, it's a no brainer that I tend to hang out in coffee shops a lot. Prior to living in Kathmandu, I considered coffee shops to be my interchangeable offices each day, but there's always a few that become my favorites. In my opinion, these are the best coffee shops in Kathmandu, Nepal. I've tried a lot of different places and these are each unique in their own way. Whether they have that true coffee house vibe or if they're a modern take on a coffee shop, these have the best tasting coffee, service, and overall aesthetic. As an added bonus, all three of these choices use coffee beans that are grown right here in Nepal. This makes the coffee extra fresh and helps create jobs for locals! It's a win-win.
---
Kar.ma Coffee at The HUB
---
Kar.ma Coffee is by far my favorite coffee available in Nepal. The coffee beans are grown in the Himalaya mountains and Kar.ma Coffee is a fair trade company. Even the equipment they use is made in Nepal and they put a heavy focus on supporting local communities. While the coffee itself is great, the setting at The HUB doesn't disappoint either. It has a cozy coffee house vibe with an artsy flare. The open warehouse style room with rustic finishes will make you think you're drinking coffee in a historic Brooklyn loft. The HUB also hosts events regularly including art classes, cooking classes, and more!
Personal Favorites:
Iced Latte
I regularly purchase their medium roast coffee to brew at home.
Price: Coffee and drinks range between 100 – 300 rupees ($1 to $3 USD)
Hours: 8:00 am to 8:00 pm
Location: Boudha, Kathmandu
Website: https://www.facebook.com/hub.boudha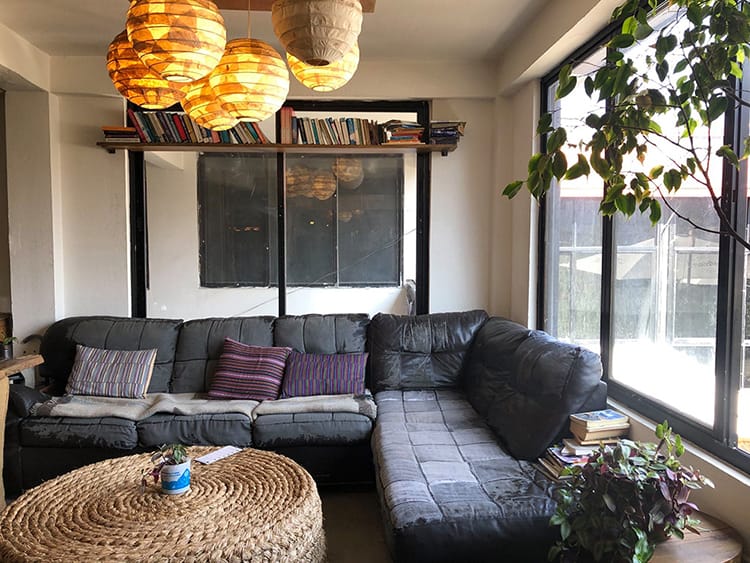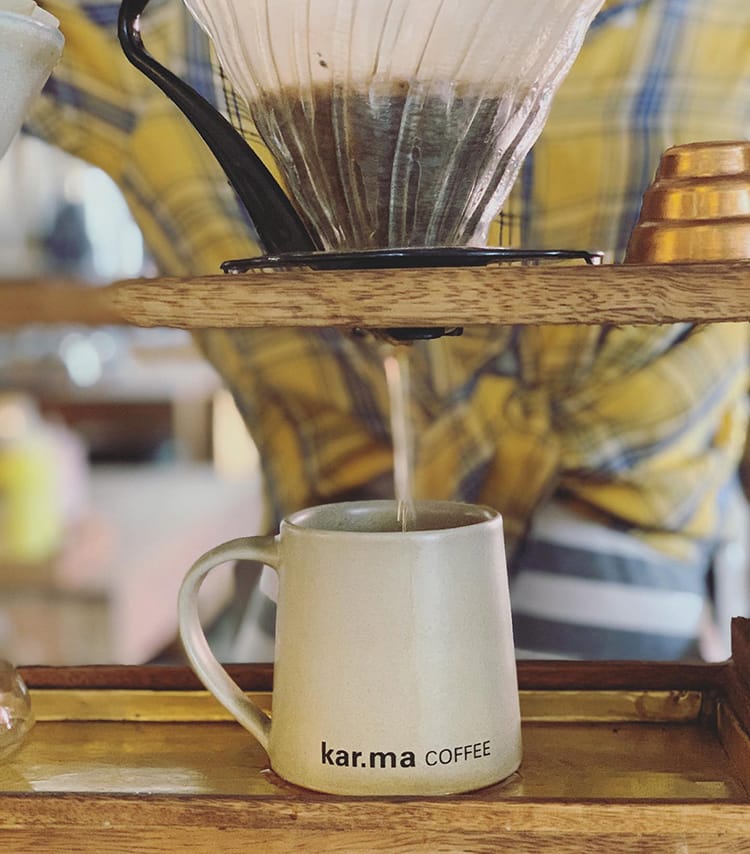 Everfresh
---
Everfresh serves Newa Estate coffee which is also grown, picked, sorted, and ground in Nepal. The café is located in the Le Sherpa complex which has an outdoor space with a lily pond, shops nearby, and a beautiful area to walk around or picnic. There's on-site parking and it's away from the hustle and bustle of the main roads making it a mini escape from the city. What I love most is the artsy modern vibe with a bold hand painted mural on the wall, rustic wood details, and flowers hanging from the ceiling. If all that wasn't enough, the food and coffee is really good here. We stayed at The Museum (a hotel located next door) for my wedding, and breakfast at Everfresh was included with the room. Each morning, the breakfast presentation was so beautiful that I felt like we were at a fancy five star restaurant.
Personal Favorites:
Price: Coffee and drinks range between 100 – 250 rupees ($1 – $2.50 USD)
Hours: 7:00 am – 6:30 pm
Location: Lazimpat (in Le Sherpa complex)
Website: https://www.facebook.com/EVERFRESH.KTM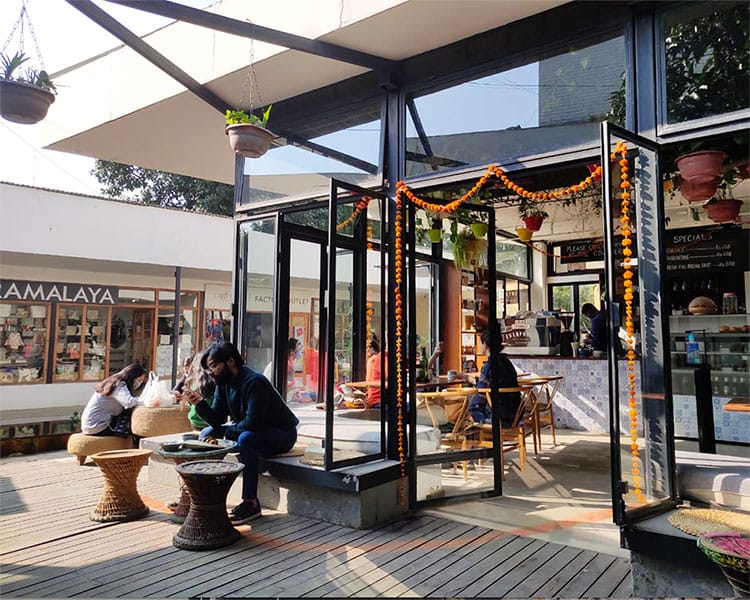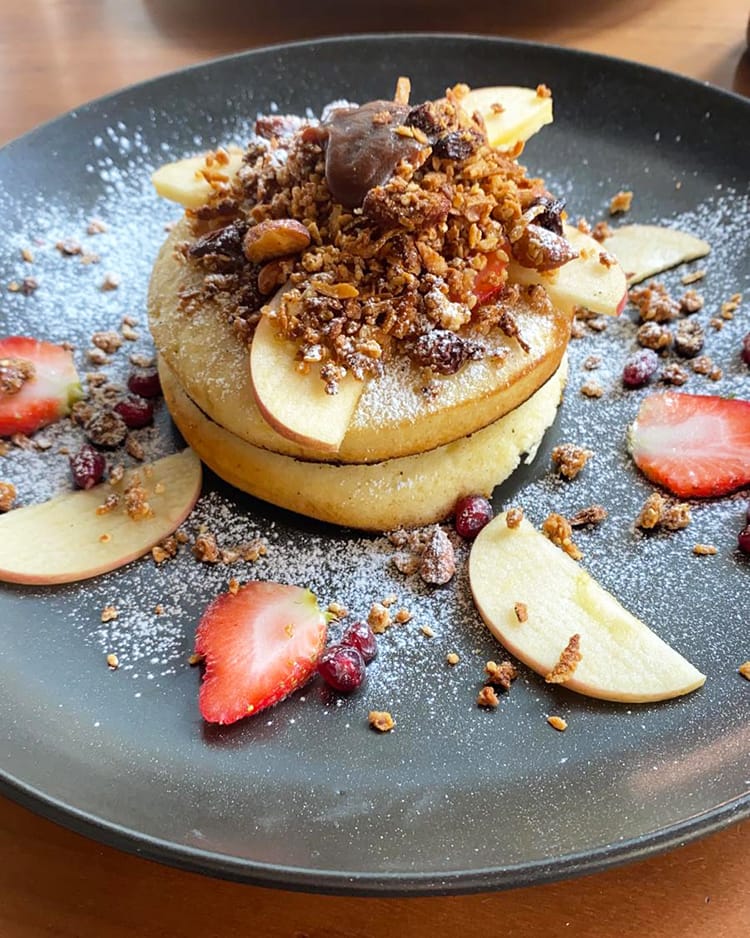 Himalayan Java
---
Himalayan Java can best be described as the Starbucks of Nepal. This locally owned chain has shops all over Kathmandu including everything from large coffee shops with seating and workspaces to small coffee kiosks. While it is a chain, don't let that discourage you. Himalayan Java's coffee beans are also grown in Nepal and are extremely fresh since they don't travel far. The coffee shops often have ample seating and are the perfect place to meet friends. They have excellent wifi and places to plug in a laptop or phone. Himalayan Java is one of my favorite places to do work or answer emails in Kathmandu.
Personal Favorites:
Price: Coffee and drinks range between 100 – 350 rupees ($1 – $3.50 USD)
Hours: Depends on the location but typically around 7:00 am to 9:00 pm
Location: Thamel, Boudhanath, Basantapur, Lazimpat, Maharagunj and more.
Website: https://www.himalayanjava.com/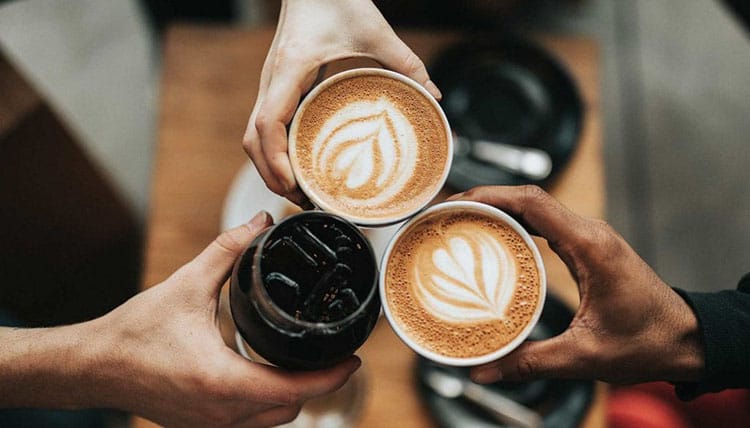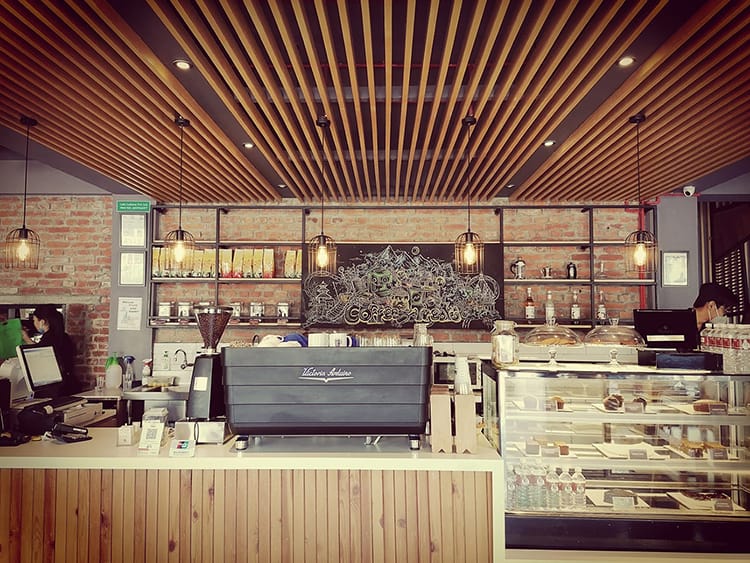 ---
You might also like…