Kathmandu has tons of great restaurants to choose from with unlimited types of cuisine, but finding a place that the whole family will enjoy can be a challenge. My top three picks for the best family restaurants in Kathmandu, Nepal stand out from the rest for a bunch of reasons. With features like children's play areas, large menus with options for kids, and on-site parking, these restaurants don't just make it easier to dine out as a family, they make it fun too! Best of all, they aren't just popular among families and kids, the food is top notch at all three restaurants. We regularly dine out at all three restaurants regardless of being with kids or not.
---
Rumi's Bistro
---
Rumi's Bistro is located in Mandikatar, a bit off the beaten path, but this continental restaurant is perfect for the entire family. To start, there's on-site parking making it easy to drive there with the kids in tow. They have a children's playground with swings, a trampoline, and more. There's even a private karaoke room for parties in the back. In the main dining area they have games like JENGA, backgammon, and coloring supplies perfect for keeping kids busy while they wait for their food. The menu has classics that the whole family will love including Italian style pizza & pasta, an array of burgers, and classic Nepali dishes like momo. There's indoor and outdoor seating so that you can easily watch your kiddos on the playground while you sit back, relax and enjoy a nice night out with the entire family.
Personal Favorites:
Eggplant Lasagna
Vegan Choila
Caesar Salad
Price: Food items range from 200 – 1000 rupees ($2.00 – $10.00 USD)
Hours: 11:00 am to 9:00 pm
Location: Mandikatar, Kathmandu
Website: https://www.facebook.com/rumisbistro/menu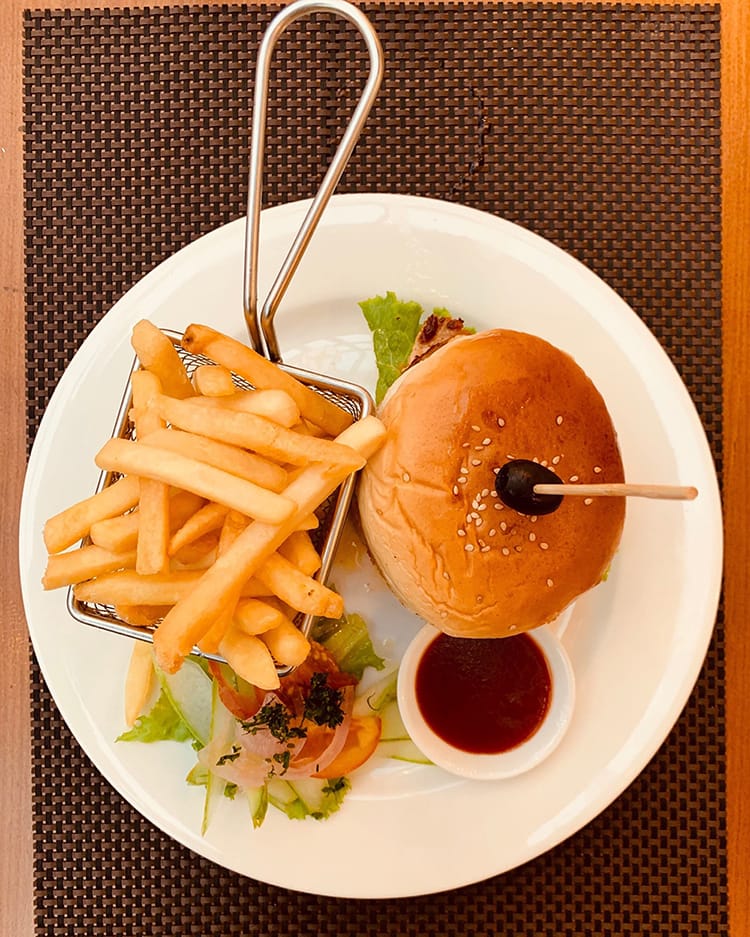 Jimbu Thakali by Capital Grill
---
Jimbu is one of my favorite places to get dal bhat in Kathmandu (and maybe even in all of Nepal). Jimbu is a traditional Thakali restaurant, however, Capital Grill offers a separate menu full of continental options including pizza, burgers and more. You get two menus in one place which makes it perfect for kids who may be picky eaters. The bonus is the outdoor play area for children which offers a place for kids to run, jump and play with each other while waiting for their food. Whether you are with your family or not, stopping at Jimbu for their Thakali Dal Bhat is a must when in Kathmandu! It's famous among locals and foreigners alike as one of the best places to get a Thakali Set in Kathmandu.
Personal Favorites:
Price: Food items range from 300 – 1000 rupees ($3.00 – $10.00 USD)
Hours: 10:00 am to 10:00 pm
Location: Tangaal, Kathmandu
Website: https://www.facebook.com/jimbuThakali/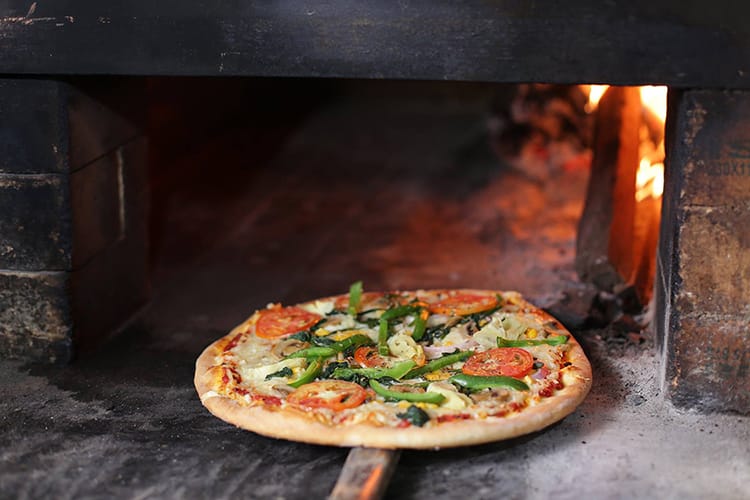 Alice Restaurant
---
Alice Restaurant is the perfect place to bring the family on a rainy day. Its indoor playground allows parents a nice evening out without having to entertain the kids. The play area even has a babysitter on the weekends, so you can enjoy your meal stress free. Alice has an array of cuisines including Japanese, Chinese, Nepali and continental. With such a wide range of options, it's impossible not to find something you like on their menu. Alice also has a large parking lot on site making it easy to drive the entire family.
Personal Favorites:
Bok Choy, Tofu & Oyster Sauce
(They catered our wedding and everything was great, but I honestly can't remember the names of all the dishes we had.)
Price: Food items range from 100 – 1200 rupees ($1.00 – $12.00 USD)
Hours: 11:00 am to 9:30 pm
Location: Gairidhara, Kathmandu
Website: https://www.facebook.com/AliceRestaurant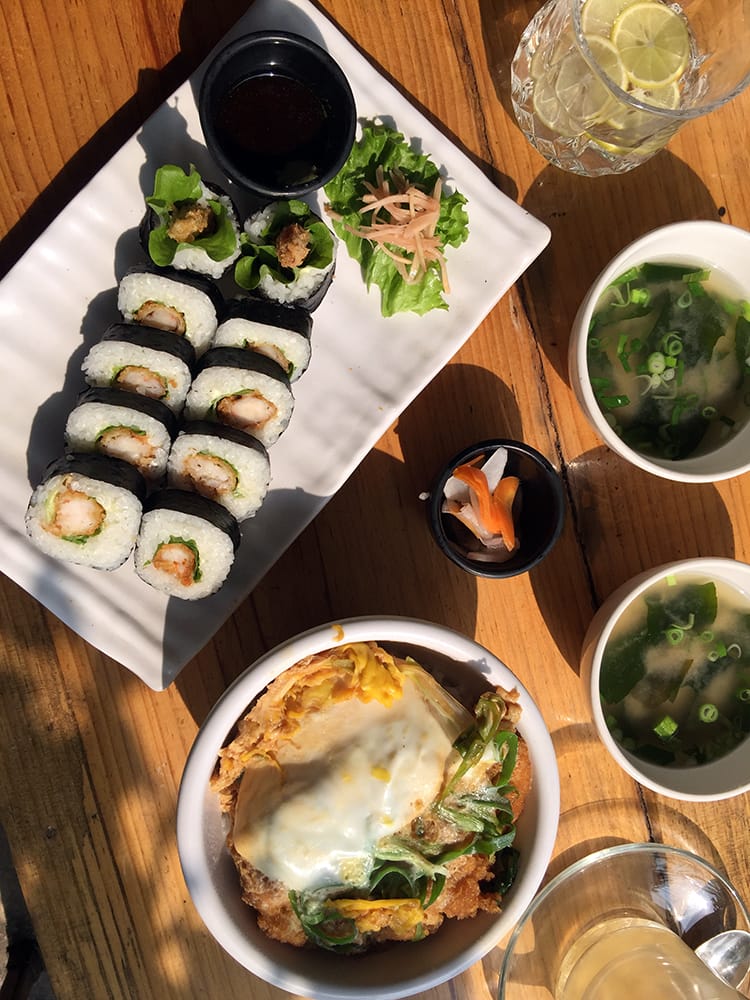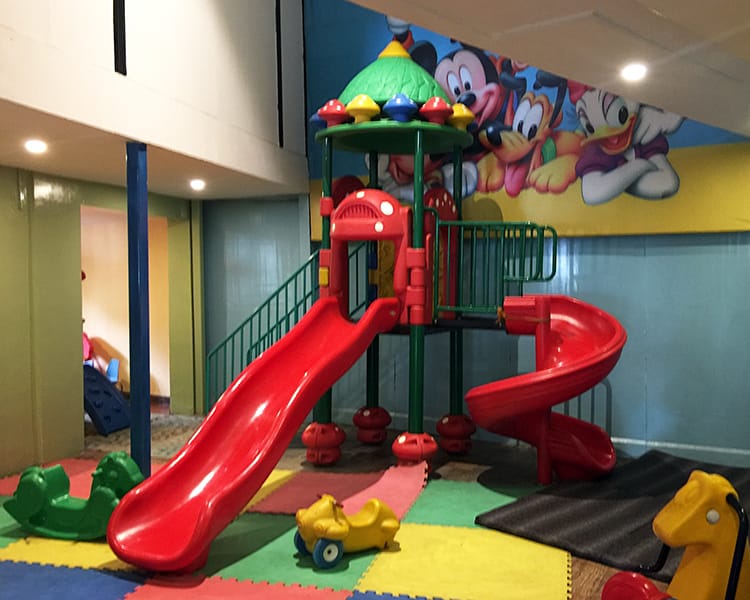 ---
You might also like…