My boyfriend and I stumbled upon Pharping on the way back from a hike nearby. We ended up loving the little city so much that we spent a couple of days there exploring. We wanted to see as much as we could in town but vowed to return so that we could do the Champa Devi hike which would take almost a full day. On our second trip to Pharping, we rounded up some family and friends to make it an official outing. This trip can be done in one day, but we decided to spend Friday night at our favorite guest house in the area and do the hike Saturday morning.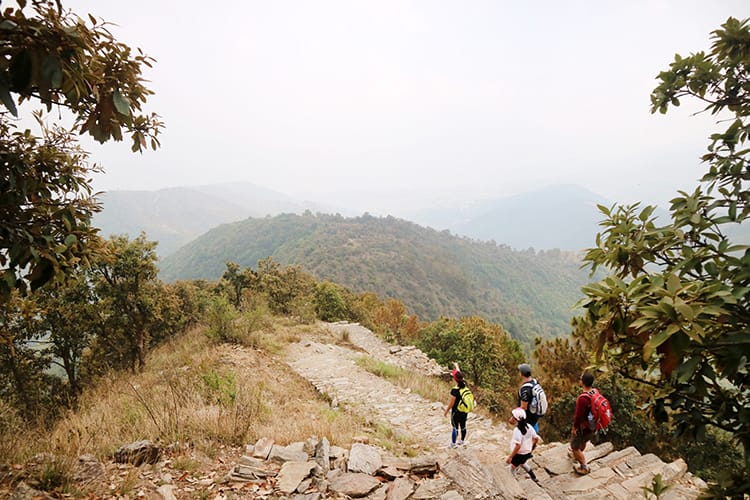 Champa Devi Hike Route Map
Champa Devi Hike Overview
---
Walking Time to Champa Devi: 2 hours from the road (on the blue/pink route)
Walking Time back to Pharping: 2 hours (on the blue/pink route)
Total Walking Time: 4 hours (this was at a fairly slow pace)
Total Time with Stops: 5 hours – We stopped for a few rest breaks and packed a lunch to go which we ate at the top.
Pharping Altitude: 1,600 m (5,249 ft)
Champa Devi Altitude: 2,285 m (7,496 ft)
Views of: Langtang, Gauri Shanker, Jugal, Dorge Lakpa, Ganesh Himal
Before You Go: Download maps.me on your phone, have a full battery, and download the region map.
Pack: Snacks, lunch, at least 1 liter of water per person, sunscreen, a hat, and trekking poles
Click here for my Pharping City Guide
---
---
Champa Devi Hike Route Options
---
The hiking routes to Champa Devi are extremely easy to navigate. I do recommend downloading maps.me on your phone before leaving. As long as you have the map, it's hard to get lost. There are a few different routes you can take, and they vary greatly in difficulty level.
Easiest Route – Best for kids and beginners
(pink line on the map)
The easiest route is also the longest. Typically, longer routes are easier because they have a gentler incline. The path starts at the highway in town. Then, you head north towards Hattiban Resort. This is a nice place to take a tea break and enjoy the views. The path to get here is wide open and easy to navigate. There's also a small stone road toward the resort. This route goes through the forest which offers nice shade. Eventually, you hit the main trail for Champa Devi. It's a lot of steps, and you will go up and down over several hills, but the path is either stone/dirt without a lot of uneven surfaces.
Easiest Shortcut – Best for hikers or those in good physical shape
(blue line on the map)
I use the word "easiest" kind of lightly. This is the easiest SHORTCUT. Although it's easier than the other shortcuts, it's still a difficult trail. The first hour is fairly steep with a lot of cut back turns. The path isn't always clear, so you will walk through areas where plants are overgrown. This isn't a problem, but we went in April after a lot of rain and that meant leeches. I was lucky. I only had one on my shoe and one bite, but others in our group had six on their shoes at one time and got a few bites. The good thing is that this is more like a trekking route. There're fewer people on it, and it's a little more challenging.
Difficult Scenic Route – Best for adventurers or those with hiking experience
(purple line on the map)
Originally, I thought we would take this route. We'd done the bottom half of it on our previous visit and it passes by a few temples which are cool. We met someone who tried to do the upper portion the day before, and he said the trail was really hard to locate and wasn't well-traveled. There was a lot of high grass and bushes to walk through. We were with kids and beginners, so we didn't want to make their first trip harder than it should be. That being said, if you're up to the challenge, I would try to walk back this way if possible. The trip down to Asura Cave is great.
Shortcut to the Scenic Route
(red line on the map)
The last time we hiked to Asura Cave, we took the shortcut route going up and then turned left to go downhill. If you turn right and join the purple route, you'll miss the scenic temples, but you'll save some time on the way to Champ Devi. This route is a little steep in the beginning and isn't well-traveled. You may get leeches since it's a bit overgrown in areas. It is easy to navigate this section until you get to the purple section.
Unknown Route
(green line on the map)
We met a group on the way and they came from the direction of the green line on the map. I can't speak to how difficult this route is or what it looks like. I was told it was a popular route for locals who go to do puja (worship) at the temple. So, I believe this is a well paved route, but it has a lot of stairs. If you try this route, feel free to comment on the post to tell me how it goes!
My Advice
Having done different pieces of a few of these hikes, I would recommend taking the blue route and turning left onto the pink route (like we did this time.) We chose to go back the same way because we were feeling a little tired at that point and we had a young girl with us. We didn't want to go down an unknown route just in case it was difficult. If you're not too tired and are able to, I'd go back down the purple route because there's some cool stuff along the way. See my post on the Asura Cave Hike if you're curious.
---
Pharping Hotels & Accommodations
Budget Hotel in Pharping: Dudjom Nadrom Choling ($7 USD per person for room and $5 USD per person for all meals) We stopped by the Dudjom Nadrom Choling Monastery on a day hike. It's set in the hills with a gorgeous view of the city below. You can even hike less than 15 minutes to see the Himalayas. You're welcome to spend as little as one night at the monastery or as long as you want. One man has been there for four years. It's a self guided program, so you meditate on your own. The rooms are really nice but there is no wifi, heat, hot water, or A/C. It's the perfect place to get some peace and meditate at your own pace. Call 9803637257 to let them know you are coming a few days in advance.
Comfort Hotel in Pharping: Solid Rock Lodge – One of the reasons we loved Pharping so much was because we stayed in a beautiful farm stay tucked into the mountain. It's the perfect location for starting the shortcut routes of this hike. The family who runs it is so sweet, and we feel like family when we stay there. It's the sort of place you can go back to over and over again. I highly recommend it if you decide to stay over the night before the hike.
Book on BOOKING.COM | AGODA
Luxury Hotel in Pharping: Neydo Hotel ($70 USD a night) Neydo Hotel is a slightly more upscale hotel in the area which is located on the grounds of a monastery making it a peaceful place to stay.
Book on BOOKING.COM | AGODA
---
---
Champa Devi Hike Photos
---
We did this hike on a cloudy day so we couldn't see the mountains. I've included a few photos below that were taken on different days when we did small sections from the other routes. So, the photos shown are from three different routes mentioned in this post.
Blue to Pink route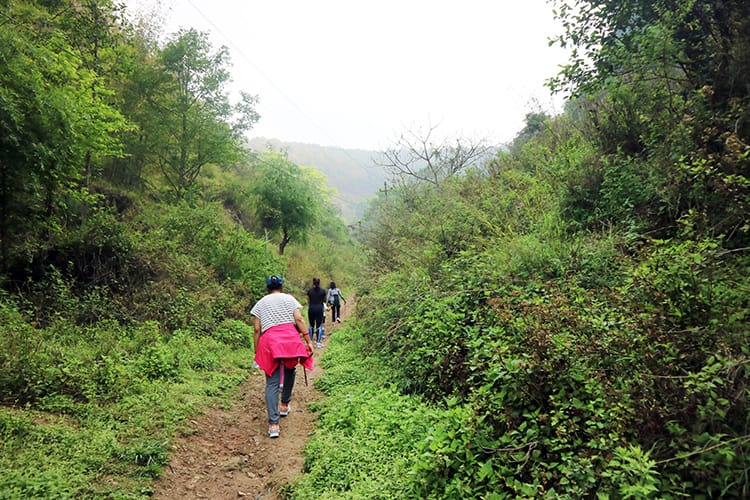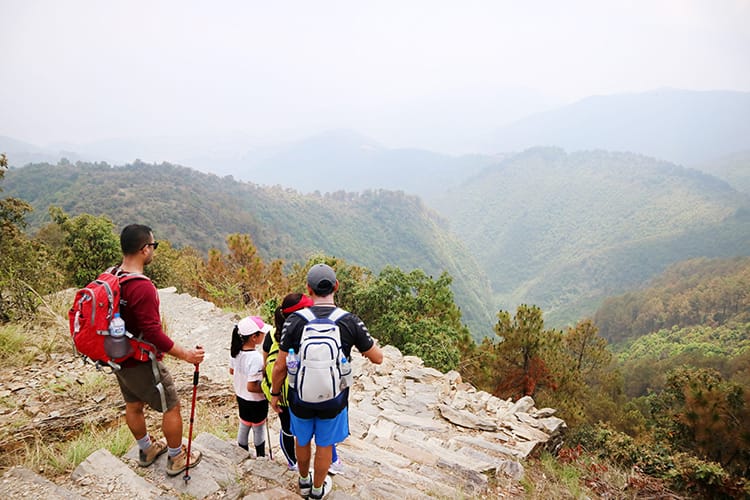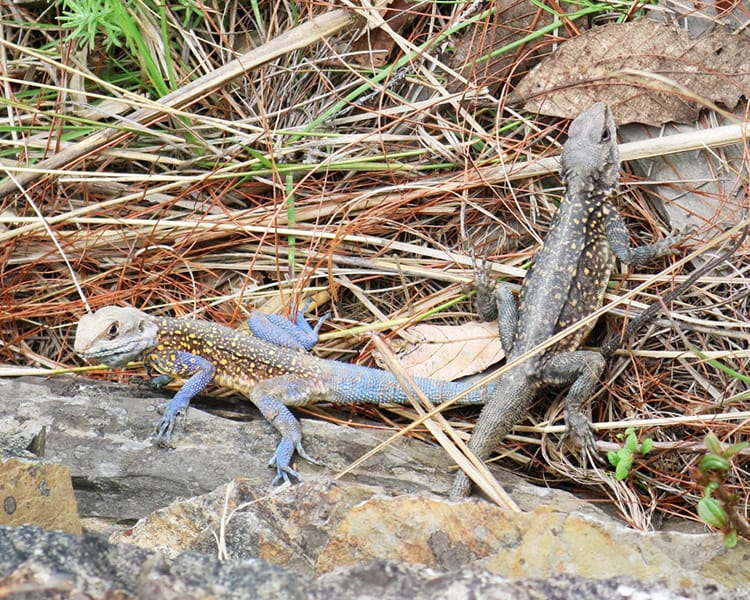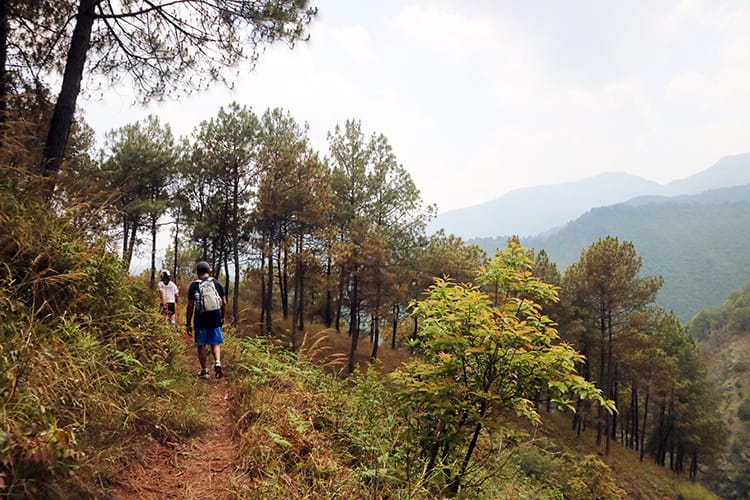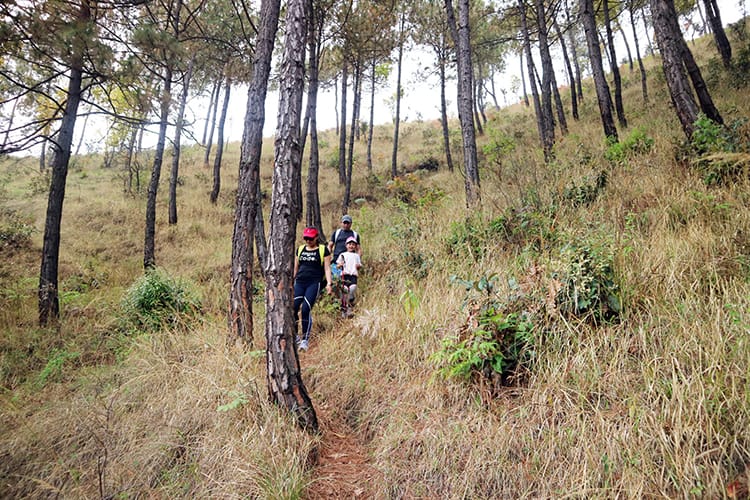 Lower Purple Route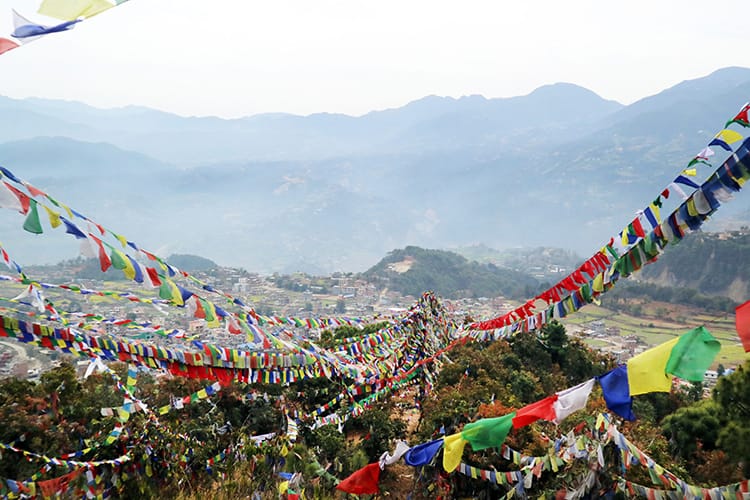 Lower Pink Route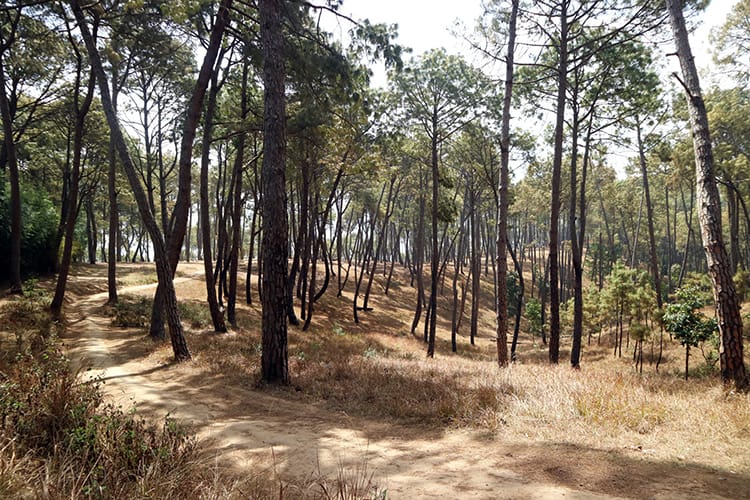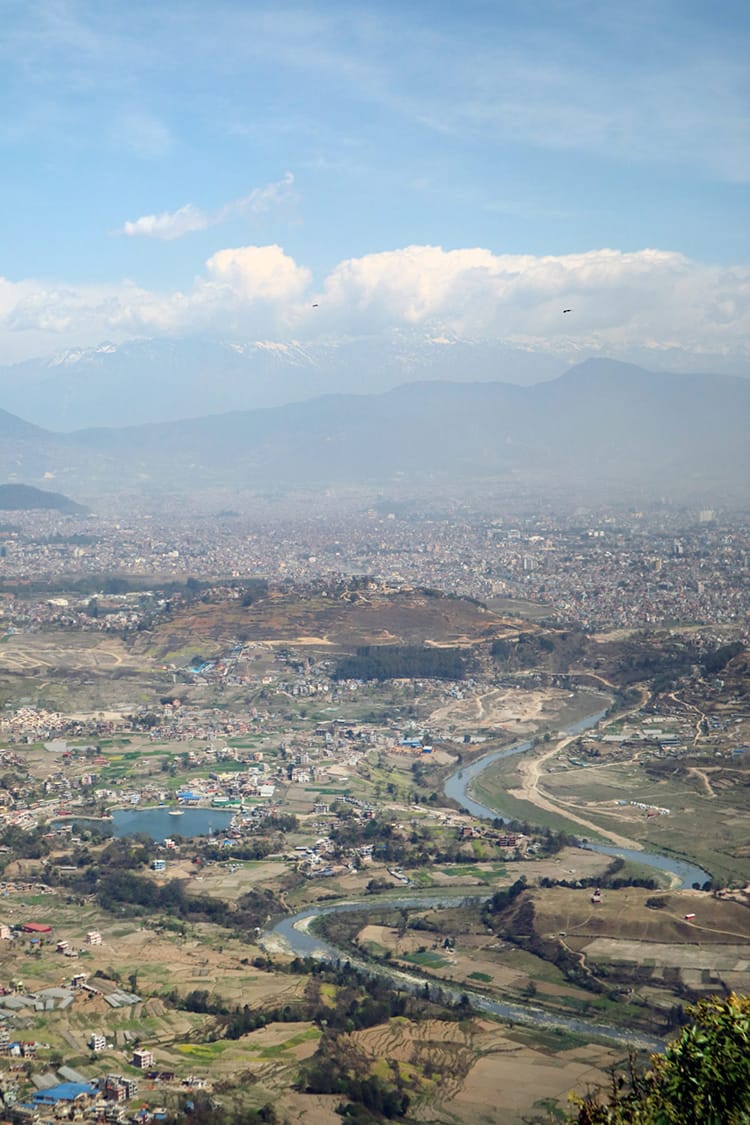 ---
You might also like…