I'd met several people who claimed they didn't like Indonesia, but when I told people I'd be spending most of my time in Bali, their eyes lit up. It was as if I was talking about a different country. In Bali, the people are Hindu, they speak Balinese, and they have their own local cuisine. They even have their own type of massage. The subculture here is so different from the rest of Indonesia that it's hard to generalize it with the rest of the country. Here's my Bali cheat sheet including what you need to know before visiting.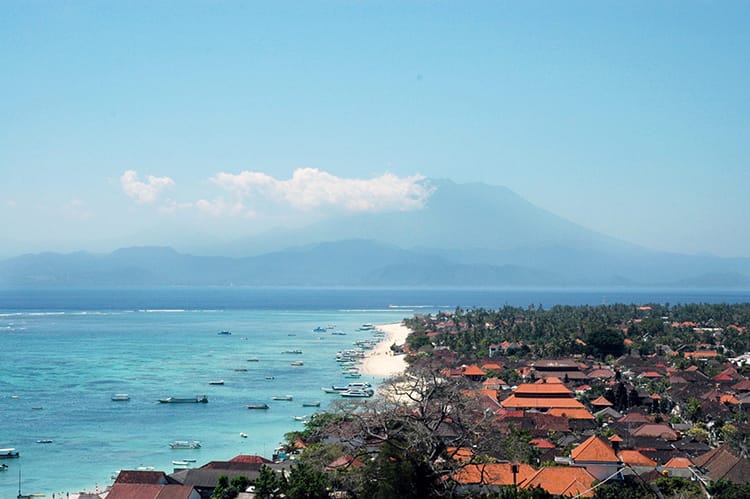 Before you go…
---
Travel Document Requirements (for Indonesia)
Passport – required
Visa for Business – required
Visa for Tourism – not required for stays of under 30 days
Visa for Transit – not required
Suggested Vaccinations (for Indonesia)
While most of these are not necessary for Bali, they are a good idea if you plan to go to other parts of Indonesia.
Hep A
Hep B
Tetanus
Influenza
Pneumococcal
Tuberculosis
Chicken Pox
Rabies
Measles, Mumps, Rubella
Polio
Japanese Encephalitis
Typhoid
Malaria (prescription pills)
Check out this post for more information about vaccines.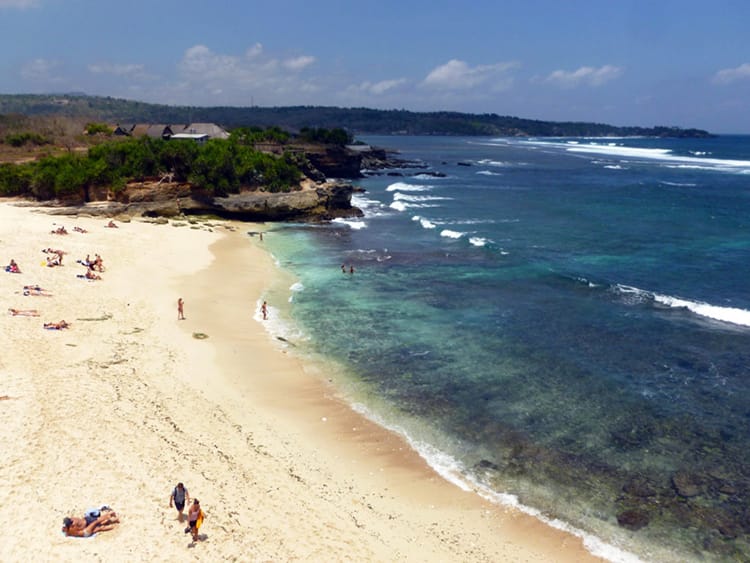 Weather
---
We visited Bali in September which is still considered the dry season, however, there aren't as many tourists around since it's the end of dry season. The best time to visit Bali is between April and September.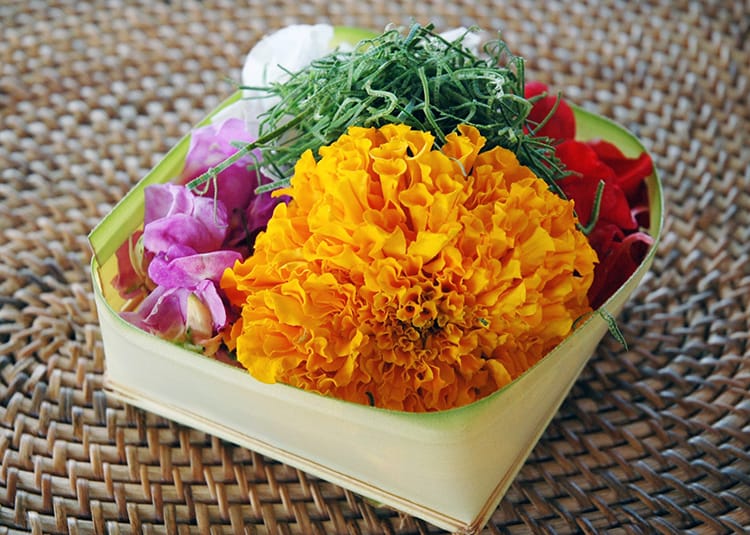 Customs and Culture
---
Religion
Hinduism
Islam is the main religion in the rest of the country
Language
Balinese
Currency
Indonesian Rupiah
The exchange rate can be really confusing. I accidentally gave a homestay wayyyy too much money, which she kindly returned. I met two hilarious Aussi's who accidentally purchased an $800 bottle of champagne thinking it was an $80 bottle. Just be sure to double check how many 000's are on things.
Note: Most establishments will not accept torn or worn U.S. currency. Make sure any money you would like to exchange is new. You will get a better exchange rate for $100 bills.
Tipping
Tipping in Indonesia is somewhat common. Read more here on when to tip and how much. We found that a lot of places included the tax and service charge in the bill. At other places, we left the change.
Clothing
Bali is a lot more westernized than other parts of Indonesia, so the dress code is much more relaxed. Be sure to have pants and a t-shirt on if you are going into a temple. You can also bring a sarong to cover up if needed.
Shoes should be removed before entering temples and households. You may also need to remove them before entering some stores.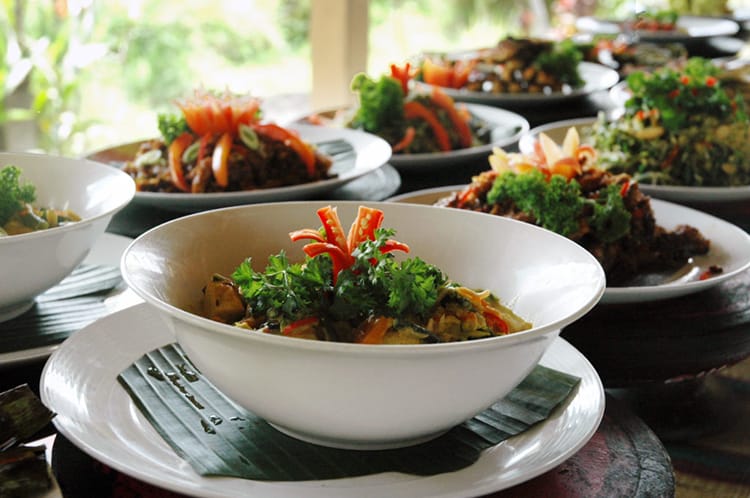 Staying Safe
---
Health
Healthcare – Some routine medical care is available in major cities, but it is below U.S. standards. Most expatriates leave the country for medical procedures.
Air pollution – Air quality in major cities can be considered "unhealthy." Some areas burn their garbage resulting in pollution.
Food & Water – Visitors should only drink bottled water as the tap water is not potable. Make sure to wash all fruit and vegetables with bottled water or peel off the skin. If you do not see refrigerators, the food is likely preserved with formaldehyde derivatives. That being said, I didn't have any issues. I even ate fried chicken that was carried along with us on a three day trek up a volcano.
Transportation
Taxi – Unless you know how to drive a motorbike, you will most likely need to take a taxi from the airport. Go to a booth that has the prices marked down. We paid 300.000 IDR for a taxi (the going rate) to Ubud, but one guy asked us for 1,000,000. Clearly there are some scams going on at the airport.
Air – Indonesian air carriers continue to have accidents. It is recommended that you fly with an airline from another country that meets safety standards of FAA.
Boat – Piracy still exists in Indonesia although incidents have decreased over the last few years.
Common Scams (in Indonessia)
Pick-pocketing and theft
Criminals may set up road blocks at night
Avoid unmarked or freelance taxis who may drive you to an ATM for money or steal your belongings
Minimize the use of credit cards and have RFID protection as credit card theft is a large issue. Only use ATMs at banks if possible and check the machine for tampering.
Drink spiking is a common problem for both men and women in night clubs and busy bars
I recommend getting a VPN while traveling. This helps protect your personal information if you are using your phone or computer in coffee shops, hotels, and other public networks. After having my credit card number stolen two times on the road (likely from booking hotels, flights, etc online), I ended up getting ExpressVPN which came highly recommended. It's affordable ($8-$12 a month depending on the plan) and it's easy to use.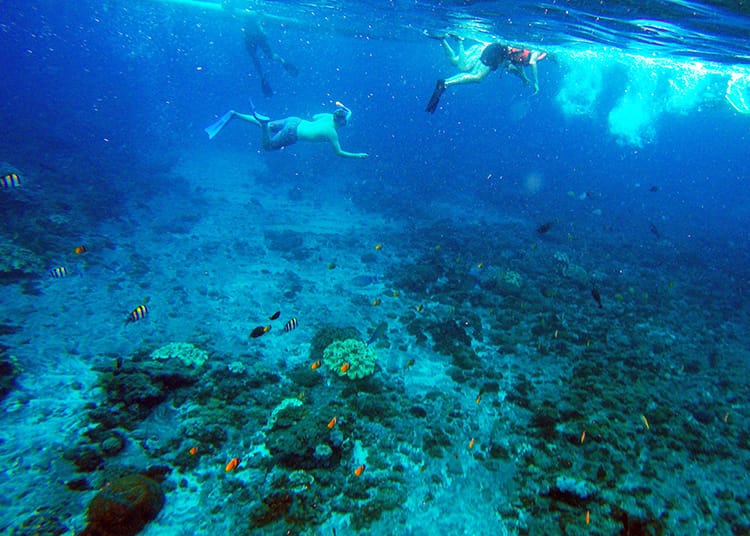 Other
---
Natural Disasters – Earthquakes, tsunamis, flooding, and landslides are all possible in Indonesia. There are also 127 active volcanoes in Indonesia. Mt. Agung started showing signs of erupting while we were in Bali.
Fires – Fire departments lack modern equipment and are often unable to reach the upper levels of buildings.
Swimming – There are strong seasonal undercurrents which can pose a fatal threat. This is important to check into before surfing, snorkeling, or scuba diving.
Prescriptions – Carry all prescriptions in their original marked bottle with a copy of the prescription.
Wifi – I found the wifi in Indonesia to be fairly bad compared to other countries I've visited. I'd recommend getting a SIM card. I paid 25.000 IDR ($2.00) for 3GB of data which was good for one month.
Check out this article by my friend Hannah about how to protect the ocean while traveling! Such good tips for people visiting Bali!
---
Embassies and Consulates
---
U.S. Consular Agent – Bali
Jalan Hayam Wuruk 310, Denpasar, Bali
Tele: +(62) (361) 233-605
Fax: +(62) (361) 222-426
---
U.S. Embassy Jakarta
J1. Medan Merdeka Selatan No. 3-5
Jakarta, 10110, Indonesia
Tele: +(62) (21) 3435-9000
Fax: +(62) (21) 385-7189
Email: [email protected]
---
You might also like…