Dongang, Nepal is a stop on the way to Tsho Rolpa Lake and Rowaling Valley in the Gaurishankar Conservation Area. We found so little information online prior to leaving for the Tsho Rolpa Trek, that I wanted to provide some miniature guides for those on their way. That way trekkers know what to expect.
Dongang is a tiny village of just two teahouses. Literally. There's no other buildings in the village. When we went in May, one of the teahouses was closed. This village exists because of old trade routes, pilgrimage sites, trekking routes, and peak climbing routes. It's positioned along the Tsho Rolpa River which offers beautiful scenery.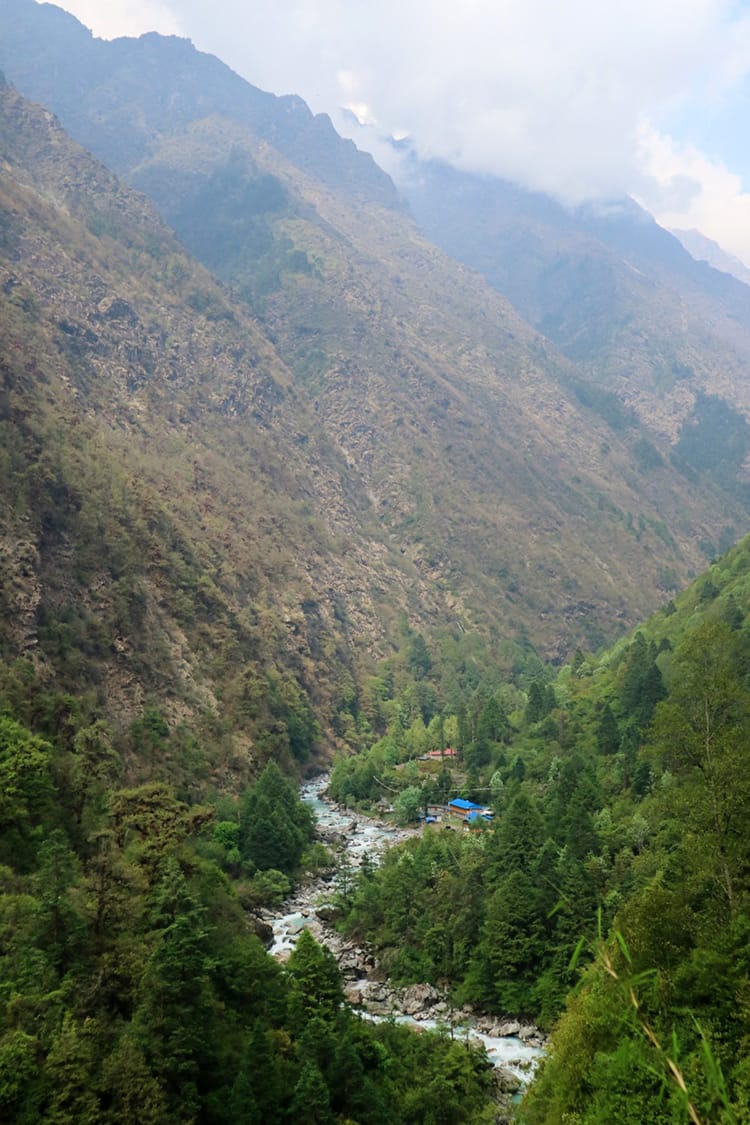 Dongang, Nepal Overview
---
Major ethnicity:
Sherpa
Major religion:
Buddhist
Language:
Nepali & Sherpa
Altitude:
2,790m (9,153 ft)
Oxygen Concentration:
72% (compared to 100% at sea level)
Location:
Dongang is located in the Gaurishakar Conservation Area which is in the north-eastern part of Central Nepal. It's 11.7 km (7.3 miles) from Chhetchhet which is the closest village with road access.
Best Time of Year to Visit:
October, November, April, May – If you visit outside of tourist season, the teahouses may be closed. Many locals leave during the winter because it's too cold and there are not enough tourists. It's dangerous to travel during monsoon season in this area because the rivers overflow and are difficult to cross.
How to get there:
Dongang is part of the Tsho Rolpa Trek, Rowaling Valley Trek, and the Tasi Lapcha La Trek. It takes an 8-10 hour drive from Kathmandu and 2-3 days of walking to reach the village of Dongang.
What to eat:
Because the area is mostly Sherpa, it's best to try authentic Nepali or Sherpa food. Dal baht is popular along with Thukpa (Tibetan noodle soup) and Thongba (millet wine). It's forbidden to kill animals in this area, so you should not ask for meat.
What to see and do:
There isn't much to see around Dongang other than nature itself. Enjoy reading a book by the river or watch eagles fly overhead.
---
Dongang, Nepal Tea Houses
---
Number of tea houses:
2 (but only one was open)
We stayed at:
It currently has no name, but it's the one by the river. This tea house is pretty basic. We stayed upstairs because the rooms felt a little nicer and more open. Unfortunately, there was a small mouse in our room. It ran out of the room quickly, but we both kept thinking it would come back and had to hide all of our snacks. Other than that, the place is nice. It's right on the river which is peaceful. There are a bunch of goats that act like pets. The food here is really good, and the woman who runs the place is very sweet.
Price of room:
500 rupees (approximately $5 USD)
Price of vegetable dal baht:
400 rupees (approximately $4.00 USD)
WiFi:
No
Electricity:
No
Toilet Situation:
Outhouse / squat toilet
Showers:
No
NTC Cell Service:
No
---
Dongang Photography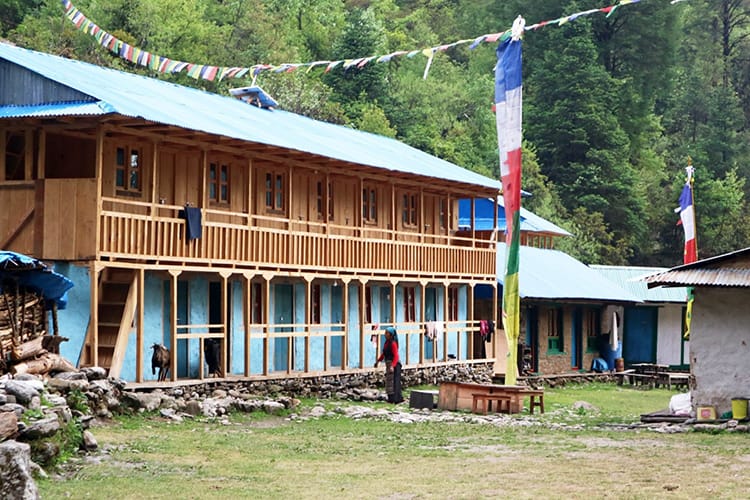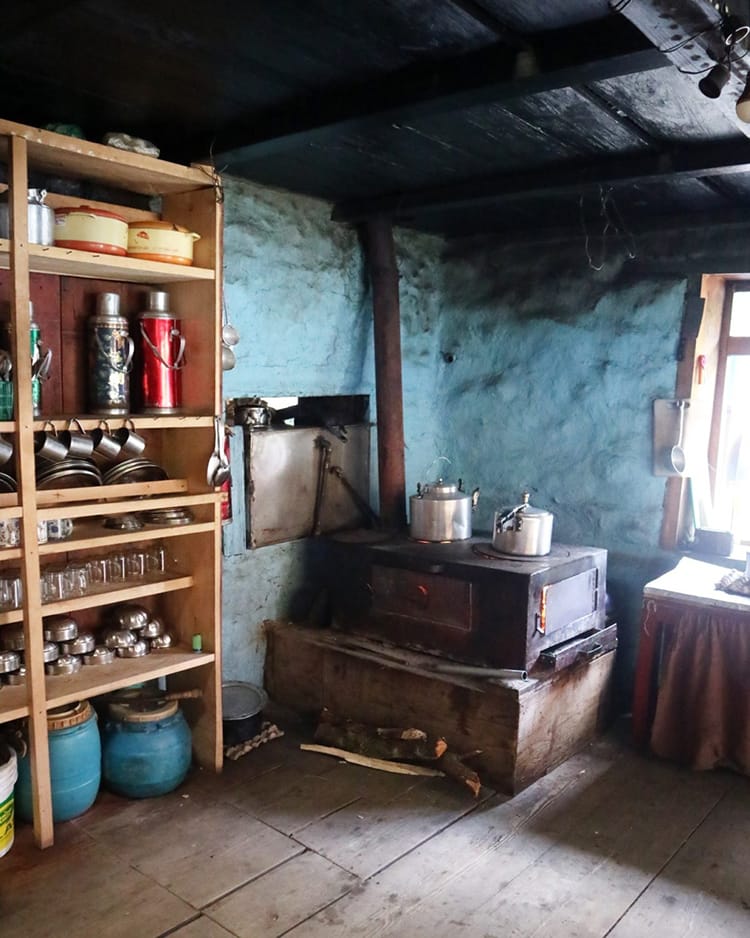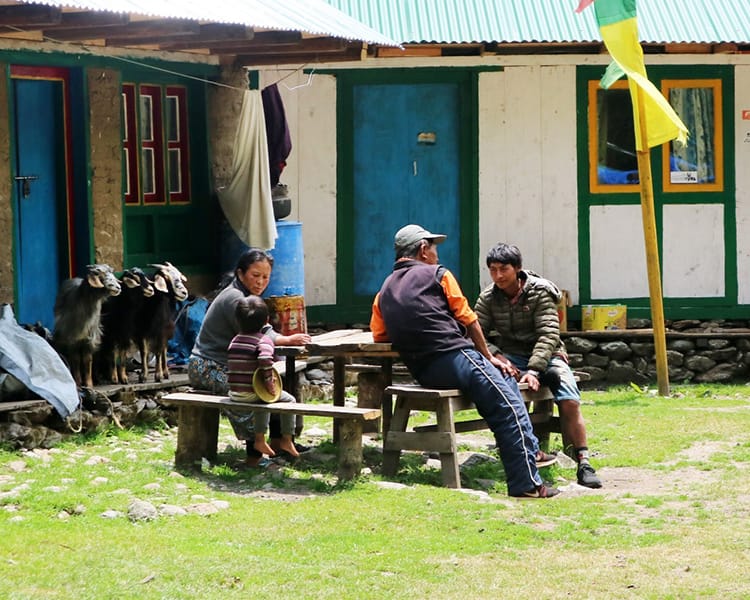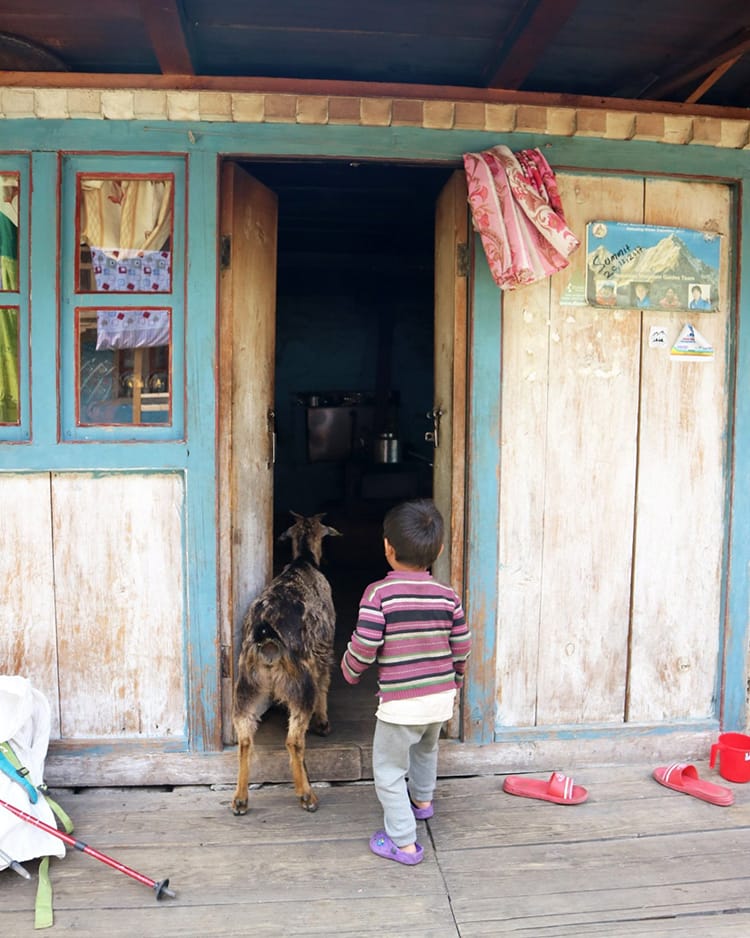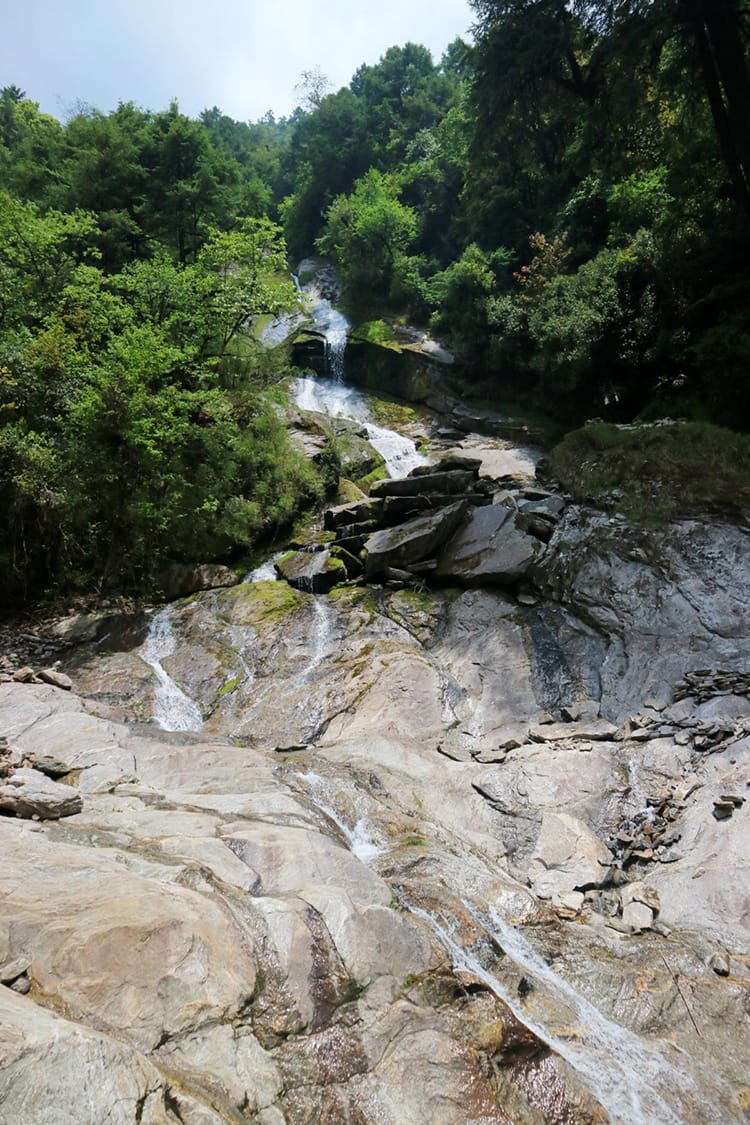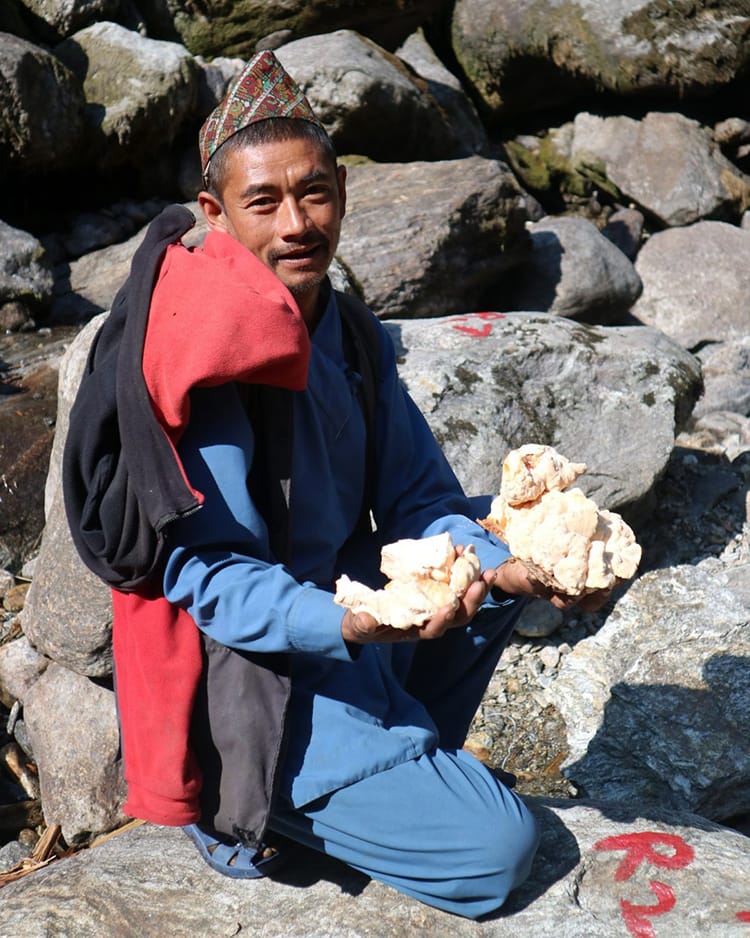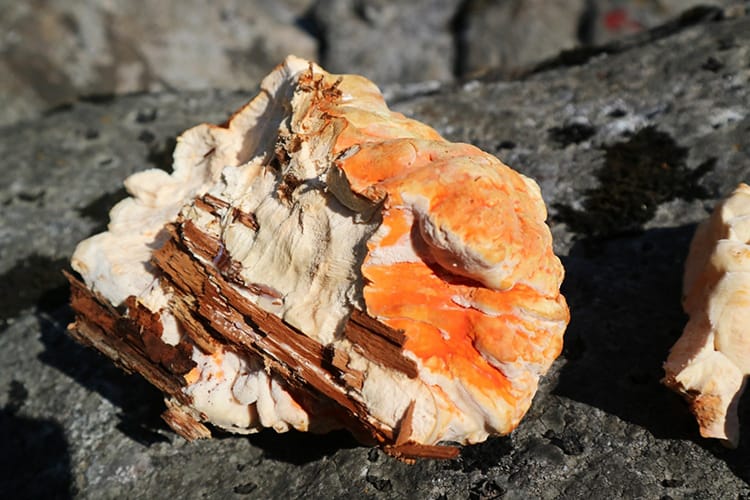 ---
You might also like…