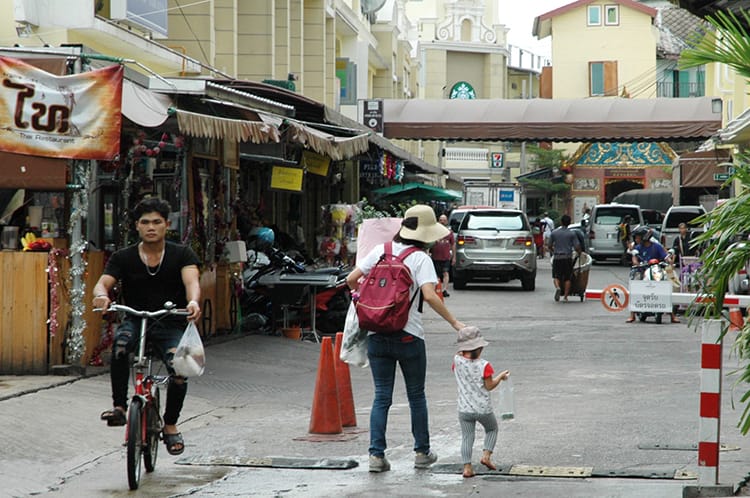 The last few days have been such a mix of emotions. I can't help but sit here and just stare at my keyboard hoping it will tell me how to explain just how I feel. Alas, technology has only come so far. I'm currently sitting in a hostel common area. An atrium of sorts. It's so hot that I literally have sweat dripping off me. Classy, I know. Luckily I've found myself a secluded spot in the shade with a light breeze and the sounds of birds chirping mixed with the dull beeping of car horns in the distance. I'm not sure if it's my imagination, but I hear the faintest sound of traditional Thai music floating through the air.
Saturday morning I flew out of New York City slightly devastated and thinking to myself repeatedly, "What am I doing? Why did I plan this?" Suddenly, I was flying halfway around the world (literally) to a place where I don't speak the language and don't know anyone.
I've always been a snob about refusing to take the New York City bus. Truth be told, it's because I tried once and couldn't figure out where to buy a ticket. Seven years later, I gave it another try and still rarely used it because somehow it made me feel stupid. Yup, that same girl decided to up and leave New York City to go to a place where nothing makes sense. And it all hit me as soon as I said my final goodbyes. Not to mention the one hundred texts I sent to my family and boyfriend repeatedly telling them I love them as if I was about to jump off a building instead of boarding a plane.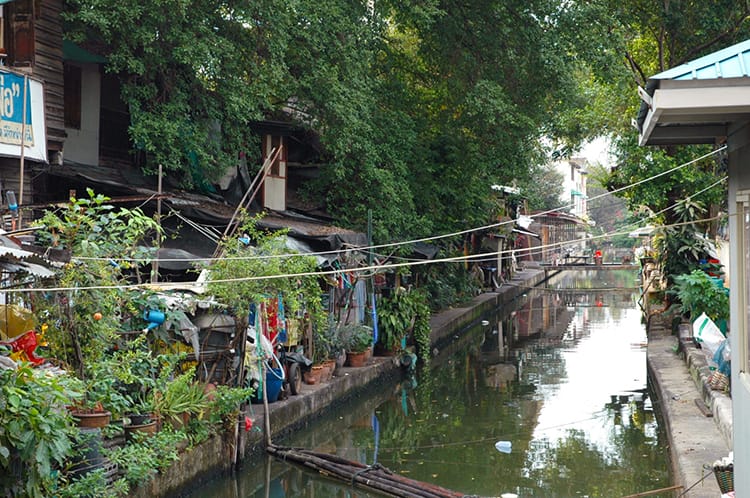 However, Sunday was looking up. I landed in Taiwan after an excruciatingly boring flight. Sixteen hours in one very small seat. But then, I successfully navigated the airport. Followed by more success at the shuttle bus where I met a family from California. All of that lead up to a hotel that was way out of my budget, which I splurged on for the night as my way of easing into things. I laid down in the comfy bed and rolled around in the covers stretching out. I was elated that I had successfully flown to Taiwan by myself and made it to my hotel.
I passed out, woke up early, showered in the coolest shower I've ever been in, and had time to talk to my parents, boyfriend, and sister on the phone. After a great rest, I shuttled back to the airport feeling as though I had a newfound love for Taiwan, a place that wasn't even on my list. I thanked it for its hospitality. As the plane lifted off the ground, I was filled with a confidence that put me at ease.
That is until Monday. The flight landed and I got off and worked my way through customs. I found an ATM immediately, which was on my checklist of things to do before exiting the airport. After waiting several minutes for my money to dispense, I discovered that it was out of order. I moved on to another one, which was also out of order. Literally ten ATM machines later and one finally worked.
Next it was time to figure out where to get a SIM card. I stood on line and someone cut right in front of me when I reached the front. After giving them a dirty look I remembered that waiting in line isn't really a thing in Asia. I reminded myself to be a little more pushy while I was here. I got to the front only to find that they were out of the card I wanted. After checking three other places, I found one.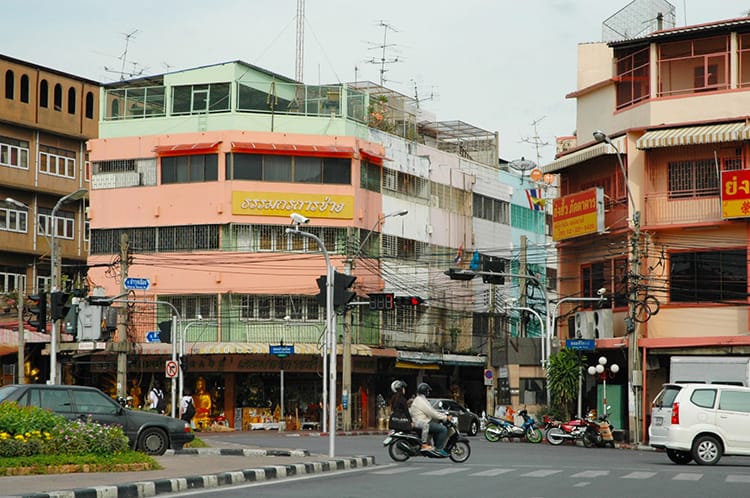 Feeling exhausted and overwhelmed, I decided to treat myself to a bubble tea. As soon as it was handed to me I realized there was ice in it. I asked if the ice was bottled or from the tap, but they didn't understand the question and reminded me that I ordered tea not water. I ended up giving it away too afraid to chance a stomachache. To get to my hostel, I used a combination of public transportation and a taxi. When I arrived no one was in the dorm since it was the middle of the day. They were probably out exploring, so I decided to wander around close to the hostel to avoid getting too lost.
First impressions… Bangkok is intimidating. It's fast, crowded, smelly, and unlike any place I've ever been. It's strange and exciting, and I want to dive in, but I find myself hesitating. Wondering if I'll do something wrong. It's the New York City bus dilemma all over again. I don't know why I'm afraid to look stupid. I have no problem looking stupid with my friends but it's a little more embarrassing when you're by yourself. So how do I get past it? How do I embrace the unknown? Breathe it all in? How do I get out of my comfort zone? I guess those are questions I'll just have to answer tomorrow.
---
You might also like…