Before leaving to visit Thailand, I did an insane amount of research. I read every blog I could find, and every article that was emailed to me. I read a 1,000 page informational guide on safety in the 10 countries I'd be visiting. Never has a person been more prepared than me in the moment before I left. If there was a common scam, I knew about it. If there was an area that wasn't safe, I researched it. Had there been a pop quiz on the plane, I would have aced it! Here's the backpacking Thailand tips I found most useful while traveling around for 2 months in the country.
Before you go…
---
Travel Document Requirements (U.S. citizens)
Passport – required
Visa for Business – required
Visa for Tourism – not required for stays of under 30 days
Visa for Transit – not required
Suggested Vaccinations
Hep A
Hep B
Tetanus
Influenza
Pneumococcal
Tuberculosis
Chicken Pox
Rabies
Measles, Mumps, Rubella
Polio
Japanese Encephalitis
Typhoid
Malaria (prescription pills)
Check out this post for more information about vaccines.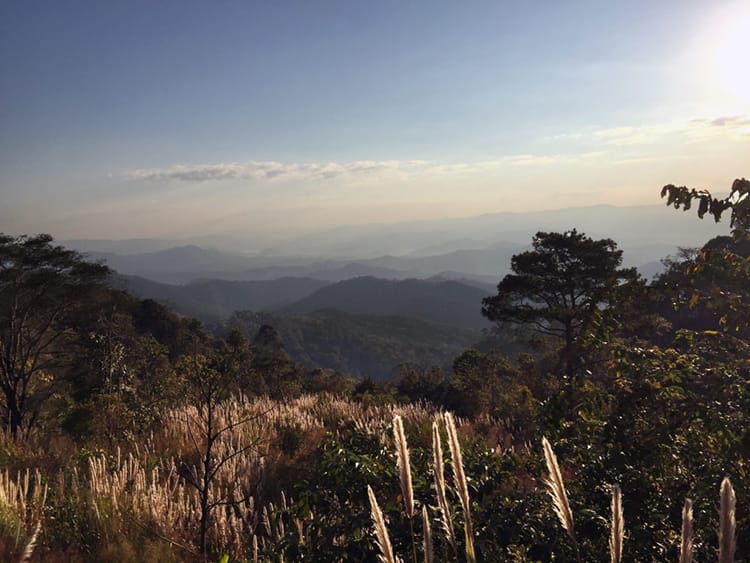 Weather in Thailand
---
May – October is the rainy season and flooding can occur. Due to heavy rainfall, landslides and long power outages can also occur.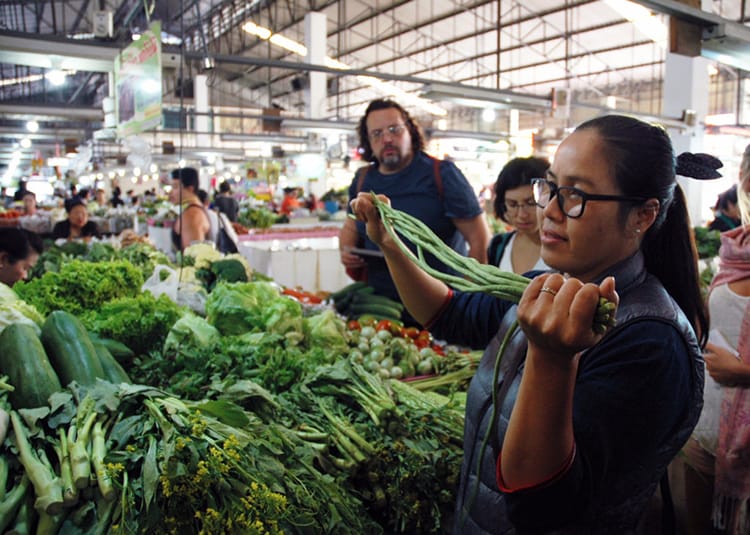 Customs and Culture in Thailand
---
Religion
Buddhism
Islam
Christianity
Language
Thai is the official language. People speak some english in touristy areas, but a lot of people do not. Hand charades, a map, and a friendly smile will get you a long way. Learn to say hello and thank you when you arrive and you'll be fine. When saying hello make sure to put your hands in a prayer position and bow your head.
Currency
Thai baht
Tipping
Tipping in Thailand seems to be at the costumer's discretion. I read this article for a little insight and found it useful. Tipping at food stalls seems to be uncommon. Tipping at sit down/upscale places is more common. A "keep the change" approach seems to work when all else fails.
Dress Code
Women – People in Thailand are modest. In the cities or tourist areas you can get away with shorts (no short shorts) and a tank top (no cleavage or bra hanging out). In small towns and temples you should be fully covered. A t-shirt and long pants or skirt will suffice. I recommend just buying elephant pants when you arrive. They are $5, lightweight, and good for walking around in.
Men – T-shirts and longer shorts are generally fine. If you are entering a temple, make sure to wear pants.
Shoes – Shoes should be removed before entering temples and often times before entering the upstairs of hostels. Hotels don't seem to follow this rule.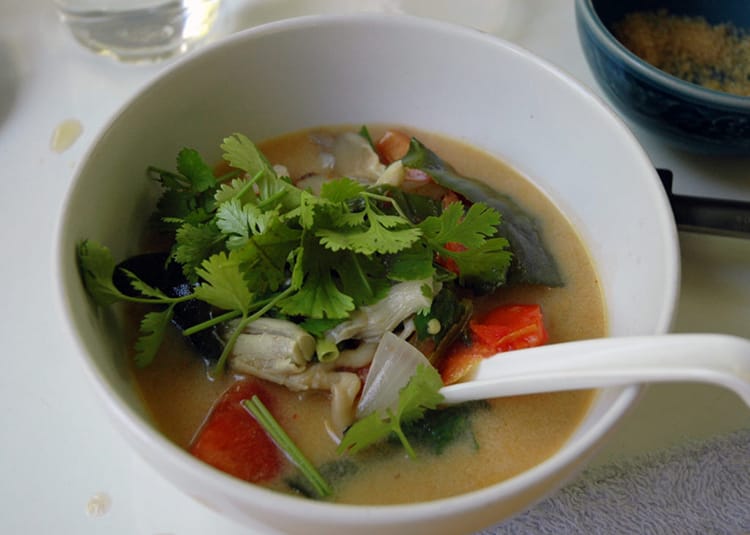 Staying Safe in Thailand
---
Health
Medical care – often adequate in cities. Basic care is available in rural areas, however it may be hard to find an english speaking doctor.
Water – Water is not safe to drink, however I had no problems brushing my teeth with it. I also had no problems eating fruit and veggies (that were peeled), but I did try to avoid salads or items that might be washed with the water. Sometimes, I chanced drinking items with ice cubes. I had banana smoothies and thai iced tea and did not get sick, however I did not get ice from street vendors.
Food – I ate at a variety of places including street vendors. Hell, I even had fried chicken on a 4 hour train ride from a guy holding a bucket of it. I'd be careful with seafood though. I met a group who got terrible food poisoning from seafood from a street vendor. I think using your discretion and common sense is best. If a place looked cleaner, I took more risks. If it looked dirtier, I went with the basics and made sure everything was cooked.
Emergency Phone Numbers (like 911)
191 – Emergency
199 – Fire
1155 – Tourist Police
Transportation
Driving – Vehicles drive on the left hand side of the street.
Walking – Look both directions before crossing the street even if you have the right of way. You will rarely find a cross walk and sometimes intersections don't even have lights. Follow a local across the first few times and eventually you get the hang of it. Always stop for motorbikes as they will rarely stop for you.
Skytrain – The skytrain is reliable, air conditioned, affordable, and often faster than driving.
Railroads – The rail is a great way to get around but has poor track maintenance. I took the third class and second class railway up north. Second class is comfier, but third class really gives you a feel for the culture. I'd recommend going third class if you have a trip under two hours. I also took the night train from Chiang Mai to Bangkok. Make sure to book in advance and get a lower bed. Also, stock up on food before getting on the night train as it is overpriced.
Boats – Safety is a concern. They are often overcrowded and lack safety equipment.
Common Scams
This list is extensive. The only issue I had was a cab trying to overcharge for a ride and refusing to use the meter. I walked one block away and a cab told me it'd be a third of the price. It's good to be aware of all the scams, but you are unlikely to encounter them. Don't let this list scare you.
Pick-pocketing, purse snatching, and burglary
Taxis or tuk-tuks – They may attempt to overcharge tourists in popular areas. Always ask for the meter to be used. If they won't use the meter negotiate the fare before getting in.
Motorbikes – They may ask for your passport as collateral. When you return the bike, they claim expensive damages (even if none are noticeable) and refuse to return your passport until it has been paid. Don't give your passport as collateral for anything. You should always use your own lock, as some rental companies will follow you, take the bike, and then charge you for loosing it.
Shoplifting – Some stores will fail to charge you for every item, then when you are out the door, they'll accuse you of shoplifting. Always check that only the items you have purchased are in your bag when checking out and that all items you have purchased are on the receipt.
Bars/Clubs – May try to charge exorbitant prices for drinks or an extra cover charge and then threaten violence if charges go unpaid
Gems – There are many ways the scam works, so it's best to avoid any "sales" or get rich quick schemes. If someone mentions gems, it's best to walk away.
Pretend police – If a police officer demands a fine, ask to go to the station to pay. Police may only impose fines up to 1,000 baht.
VPN – I recommend getting a VPN while traveling. This helps protect your personal information if you are using your phone or computer in coffee shops, hotels, and other public networks. After having my credit card number stolen two times on the road (likely from booking hotels, flights, etc online), I ended up getting ExpressVPN which came highly recommended. It's affordable ($8-$12 a month depending on the plan) and it's easy to use.
Areas to Avoid
Areas to avoid include Yala, Pattani, Narathiwat, and Songkhla due to crime and politically motivated violence.
Thai-Cambodia Border, Thai-Burma Border – due to disputes along the border it's best to use caution when traveling to or around these areas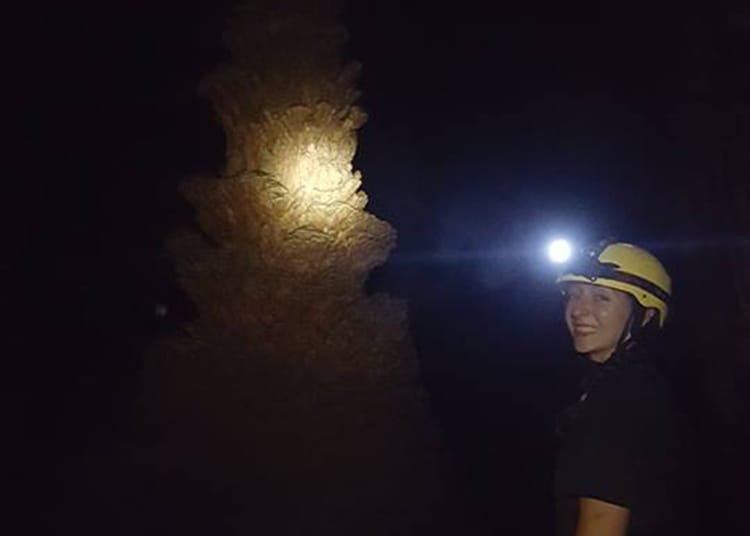 Misc. Backpacking in Thailand Tips
---
Swimming – There are strong seasonal undercurrents in some areas. Not all beaches have warnings, so check that it is safe before swimming. If you're planning on going diving, I recommend checking out this comprehensive guide on SCUBA diving in Thailand.
Adventure Tourism – It's important to note that not all safety requirements meet Western-standards. I found this out the hard way in a cave in Pai where there were no safety harnesses.
Cell Phone Service – SIM cards can be purchased in 7 Elevens which are everywhere. You can also get them at the airport. I purchased a Happy Sim card for 15 days with 100 baht worth of calls and unlimited internet. It cost 599 baht which is about $17.62
Toilets – Generally you will encounter western style toilets, however squat toilets are common in public places (i.e. train stations). It's pretty easy to use one but I recommend rolling your pant legs up before squatting as the ground is usually pretty dirty. Often you will need to pay to use public restrooms so always have your wallet on you. Toilet paper and soap are not usually provided, so always have tissues and hand sanitizer with you.
Check out this article by my friend Hannah about how to protect the ocean while traveling! Such good tips for people visiting Thailand!
---
Embassies and Consulates
---
U.S. Embassy Bangkok
95 Wireless Road, Bangkok 10330, Thailand
Tele: +(66) (2) 205-4049
Fax: +(66) (2) 205-4103
---
U.S. Consulate General Chiang Mai
387 Witchayanond Road, Chiang Mai 50300, Thailand
Tele: +(66) (53) 107-700
Fax: +(66) (53) 252-633
Email: [email protected]
Want more backpacking Thailand tips? Leave a comment with any questions!
---
You might also like…