While I spend half of my time in Nepal, I spend the other half in beautiful Myrtle Beach, South Carolina with my family. Last year, we were so busy moving and getting settled in, there wasn't much time to explore. But over the last year I have gotten to check out a lot of great places. Traveling in the U.S. always costs a lot more than I pay to travel in Asia, so I'm very budget conscious most of the time. Translation: I'm super cheap. Here's a list of free things to do in Myrtle Beach that are fun for grown-ups and kids! I'll make sure to add to the list as I find more.
---
Myrtle Beach
---
While my mom's house was being built, we ended up staying right on the beach in one of the hotels. The state park beaches are generally nicer, but Myrtle Beach is free to enter. We took a walk on the beach at least once or twice a day and I loved it. They keep it well maintained and even run a rake over the sand each morning to clear away sharp shells. It's also great for shark tooth hunting. There's even a section that allows fishing, and we've seen a few people get small catches.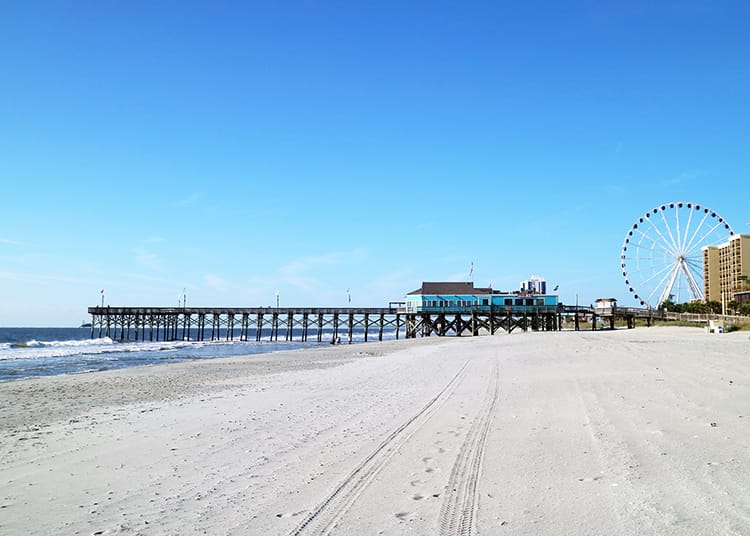 Plyler Park / Myrtle Beach Boardwalk
---
I was under the impression that the Myrtle Beach Boardwalk was just a small pier over the water. I was pleasantly surprised when we walked down from our hotel to find a long stretch of boardwalk with shops, restaurants, and tourist attractions. There's a small square called Plyler Park with a statue in the middle, and there's a small amusement park nearby. The Skywheel is there as well, which is a giant Ferris wheel kind of like The London Eye. I really enjoyed being there in the morning before it got busy, but most stores and attractions open after 11am.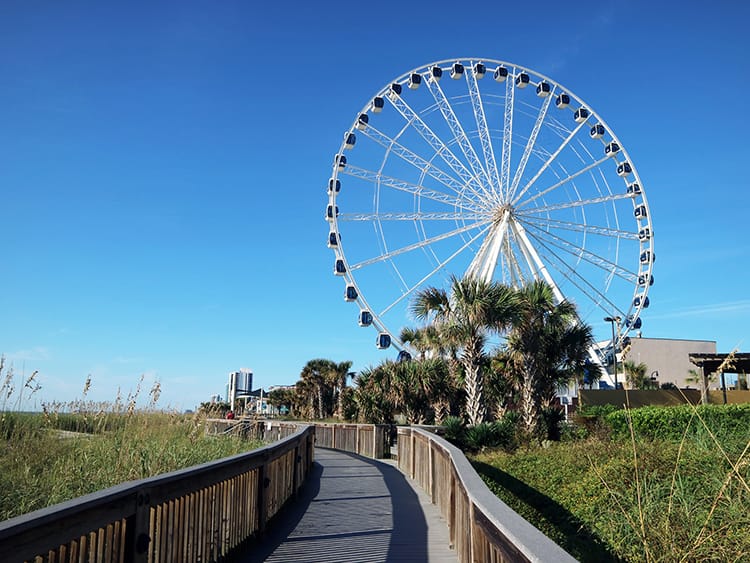 Shark Tooth Hunting
---
We happened to be in town during a tropical storm, so we took my dog out for a walk the next morning. My mom had found a shark tooth the day before, but we'd been told they were rare and hard to find. After a storm, they all seem to turn up in the surf. We found around 100 teeth in a week including some pretty large ones. It was a fun game to walk up and down looking for them each morning. It's something cool to do with kids or adults.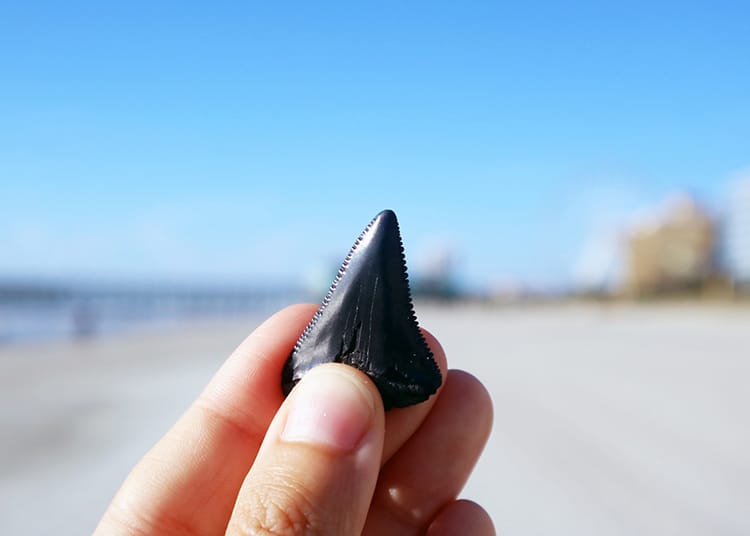 Franklin G. Burroughs – Simeon B. Chapin Art Museum
---
This little museum is a gem in Myrtle Beach. The house it's in was built in 1924 and was moved to its current location in 1984 when it underwent renovations. The exhibits change every few months making it a place you can visit over and over. We went while it was celebrating the anniversary of women's right to vote, so all the exhibits focused on feminism. An exhibit by Sara Golish was my favorite as it featured portraits of strong diverse women painted on wood. There were three exhibits when we went. I was told the second floor was being renovated and usually the space is larger. It took us about an hour to go through the museum.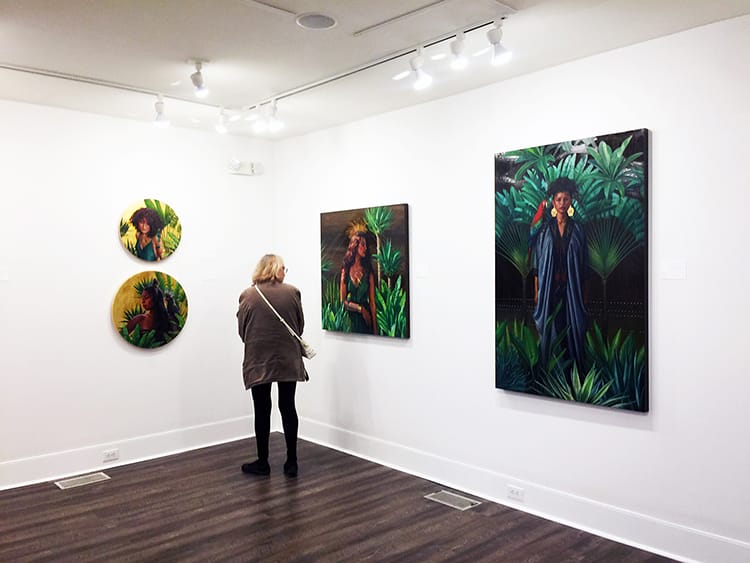 Market Common
---
Market Common is a shopping area. There's a bunch of restaurants, cafes, clothing stores, home good stores, a movie theater and more. It's also home to my favorite yoga studio (Yoga in Common). It's a great place to shop and pick up souvenirs that aren't so cheesy. On weekends there are events nearby like crafts fairs, car shows, etc. Check their website to see what's going on while you're in town. While events often have an entry fee, it's usually very reasonable.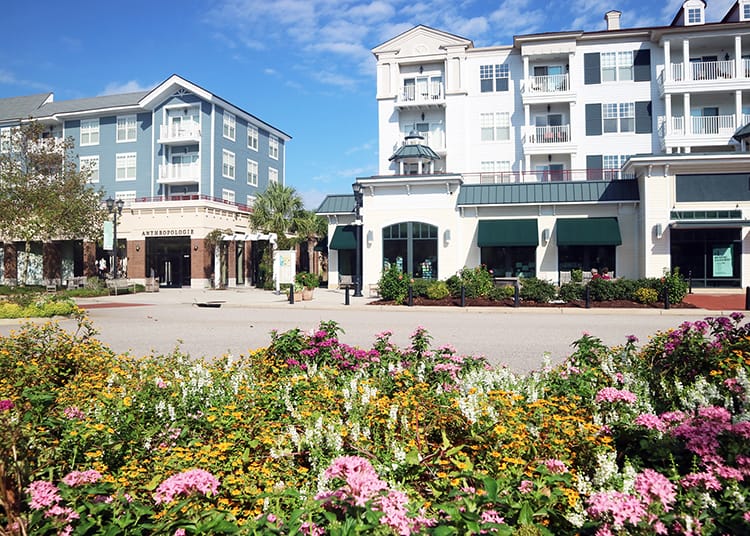 Savannah's Playground
---
If you're traveling with kids, Savannah's Playground is a must see. I've honestly never seen a playground this big before and even I (a 30 year old woman) wanted to play on it! We took my 4-year-old niece and had a blast. There are several sections including a space for small kids and toddlers, a larger playground, swings, a musical section, and a giant jungle gym area. We spent 2 hours there and Rosalie didn't even make it onto everything.
---
Broadway at the Beach
---
Despite the name, Broadway at the Beach is not actually at the beach. This cute little amusement park like area is slightly inland and contains a ton of fun activities. While most will cost you a pretty penny, walking around is free. Me and my mom stopped by with my dog one day to look around. There are tons of cute stores to go in and lots of great restaurants to check out. There's an aquarium, a Ferris wheel, a theater, kid friendly activities and so much more for those who don't mind spending a little extra. We walked around and took our time and ended up seeing most of the place in an hour and a half. If you stop in more stores (we didn't because of my dog) or stop for food, you can make this a half day activity without breaking the bank. While I've eaten at a few of the restaurants here, Wahlburgers is my favorite. It's on the affordable side and has great options.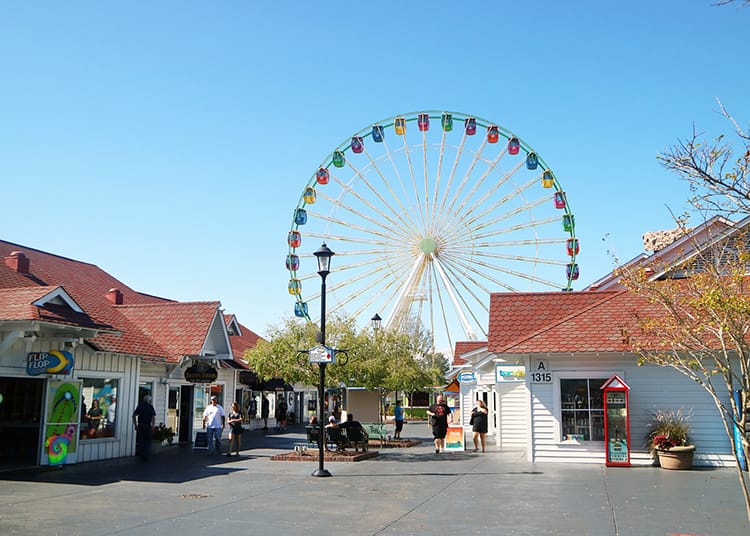 Barefoot Landing
---
Barefoot Landing is located in North Myrtle Beach. It's like a smaller version of Broadway at the Beach, but maybe a bit more geared towards adults. While Broadway at the Beach is known for all the great kid attractions, Barefoot Landing is more about the stores and restaurants. It's a beautiful place to walk on a nice day. There are docks going across the small lake along with restaurants overlooking the water. The stores include cute souvenir shops, but there's also some hidden gems. I really love shopping at Francesca's and Earthbound.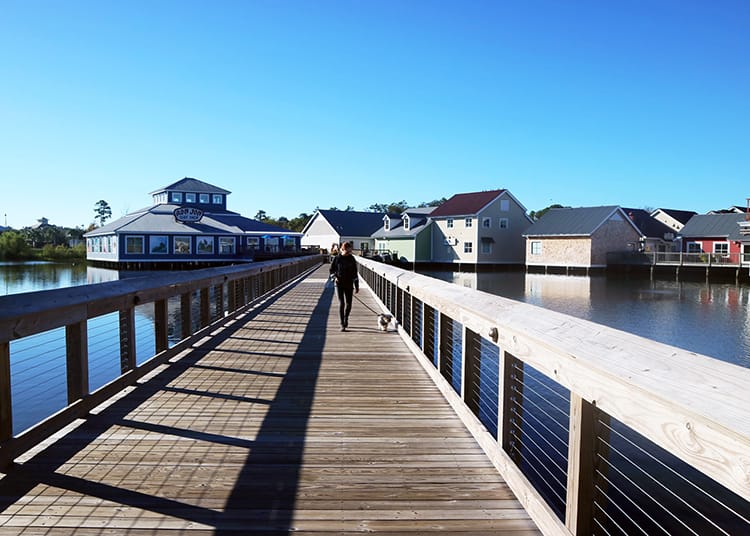 Sunsets
---
Myrtle Beach has some of the most beautiful sunsets I've ever seen. I'd highly recommend finding a good lookout point one evening and watching the sun set. We happened to have a room facing west on the 19th floor which had the perfect view. Even at my mom's house, you can see fantastic sunsets over the ponds of her community. Take in as many as you can because they really are unique.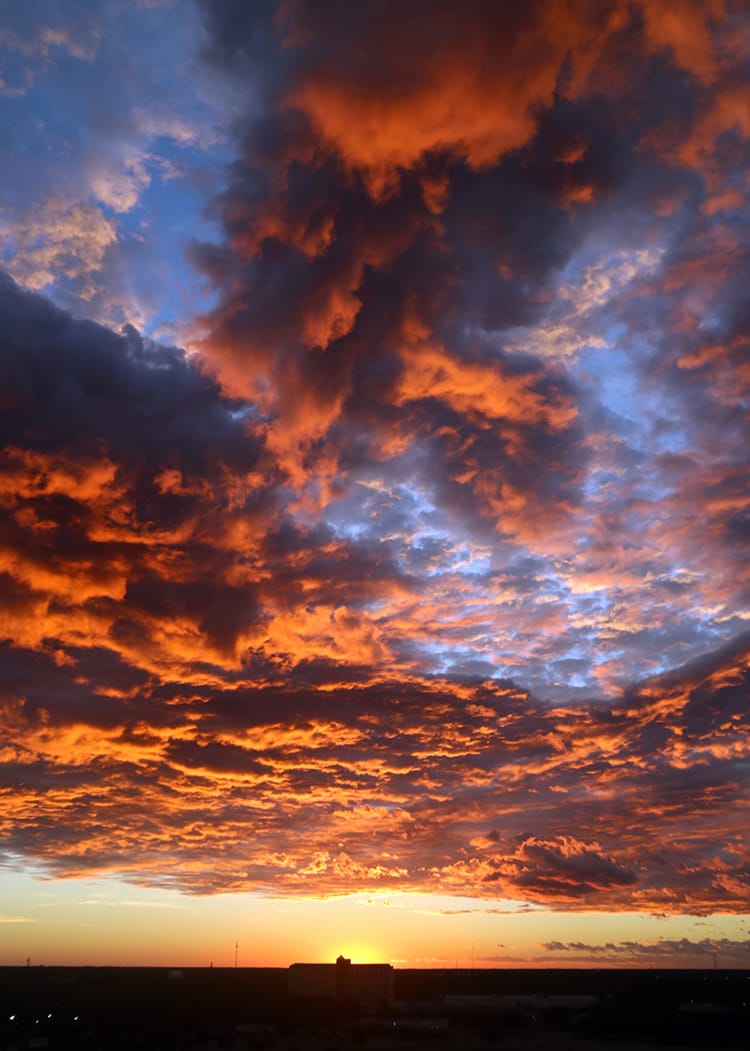 Free Things to do near Myrtle Beach
---
Conway's Riverwalk
I'm not exactly sure what I was expecting from the Riverwalk, but it was better than my expectations. The walk takes between one and two hours depending on how fast you walk and how often you stop to sit and enjoy the views. We went on a nice quiet weekday morning when there were a few people walking their dogs and one gentlemen fishing. The weather was amazing and the walk was relaxing. We passed the Kingston Pointe Marina and the Riverfront Park. There were also a few cute restaurants nearby if you wanted to stop for a snack.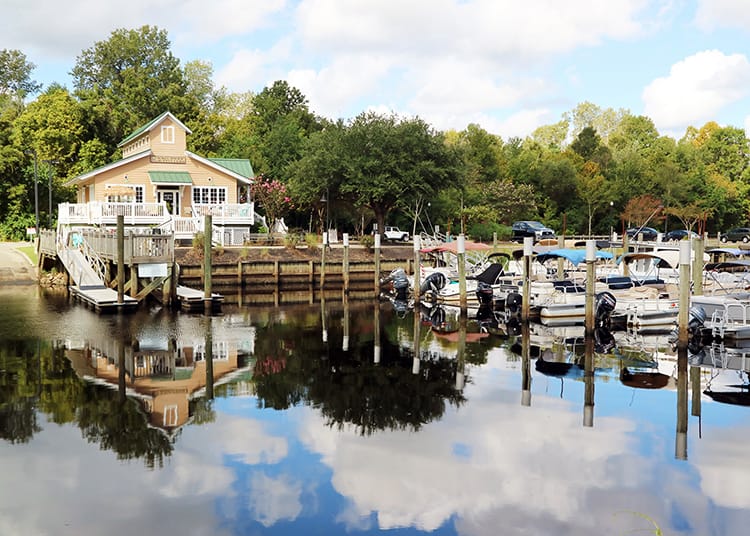 Murrells Inlet Marsh Walk
When I first heard about the Marsh Walk, I pictured a small path going through wetlands. This was different. The Marsh Walk is a small boardwalk that runs in front of a handful of waterfront restaurants. The views are great and it's a fantastic place to do some bird watching. Every five seconds we saw a heron, pelican, or duck. Not to mention the goats on Goat Island. No, that's not a joke. There's a small island of goats nearby. The restaurants were all super cute and looked great. It was freezing cold when we went so we decided not to stay too long. That said, I'd love to go back on a warm day and sit outside for lunch.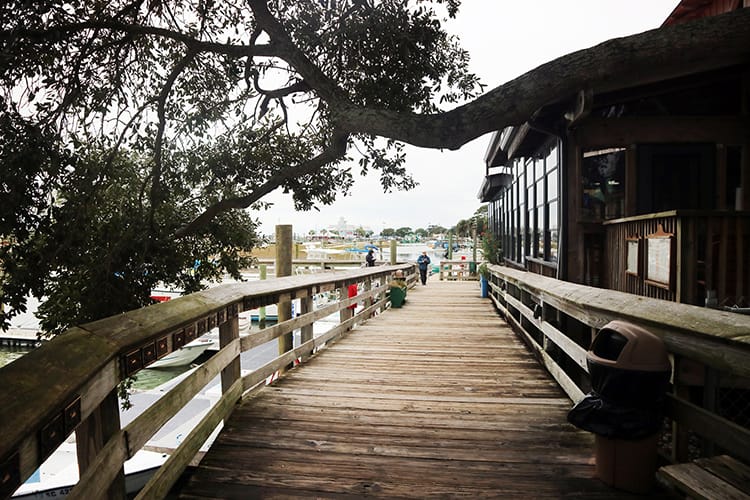 Georgetown Front Street & Harbor Walk
Georgetown is a beautifully preserved historical town. Many of the buildings on front street are full of charming details from different eras. It's a great place to walk along the harbor on a sunny day, or pop into some local shops. Oddly, the whole town smelt like sauerkraut while we were there. It's an odd result from the paper and steel factory nearby. Regardless, this little industrial town is worth a visit.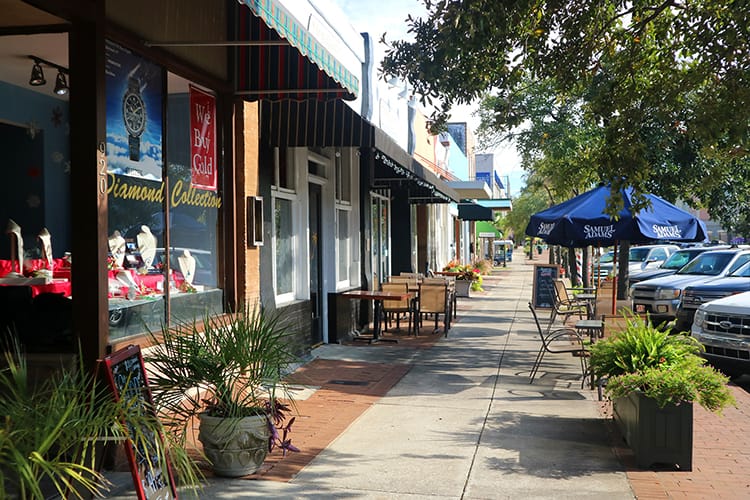 South Carolina Maritime Museum
While walking through Georgetown, we discovered the South Carolina Maritime Museum. The two floor exhibit has small models of ships from different eras. It also has items that were salvaged from a submarine wreck. My favorite part though, was the shark teeth! And not just any shark's teeth, but Megalodon teeth. The Megalodon were 60 feet in length, and learning about these enormous creatures was a lot of fun.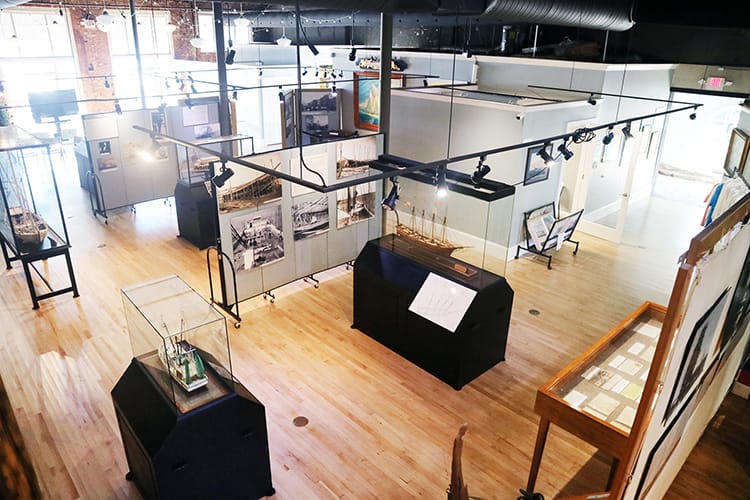 Hopsewee Plantation
Hopsewee Plantation is an old plantation house from 1740 which is located in Georgetown. The house is pristine and has been kept very well over the years. The significance of this home is that it originally belonged to the Lynch family. Thomas Lynch Jr was a signer of the declaration of Independence while his father was also meant to sign, but fell ill before he was able to. You can walk the grounds of the plantation for free, however tours inside the house are guided and cost about $20 a piece. There's also a cute tea room on the premise if you'd like to grab tea and some famous southern cooking.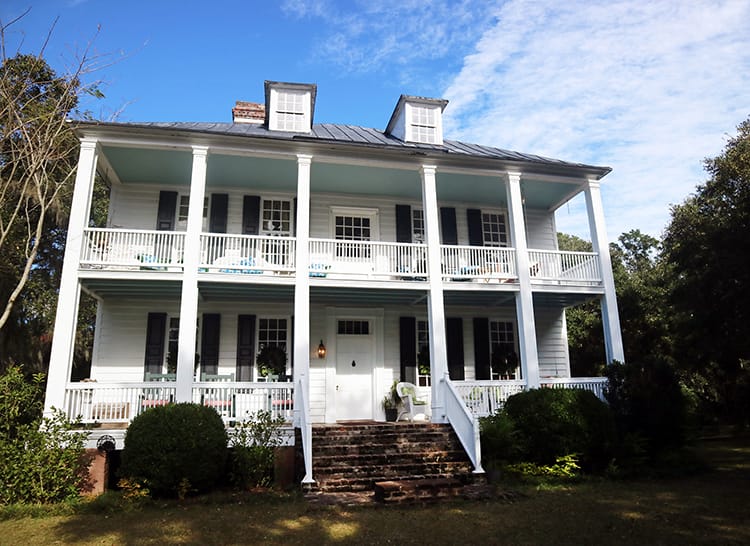 Looking for a hotel in Myrtle Beach?
---
You might also like…