I usually try to post things that are informative or tell a story, but sometimes you just see funny things and want to share them with the world. While trekking the Annapurna Circuit in Nepal, I kept seeing funny signs and taking pictures. Eventually I had a ton of them, and it only seemed appropriate to create a post and share them with the world. So here are the funniest signs I saw while trekking the Annapurna Circuit in Nepal.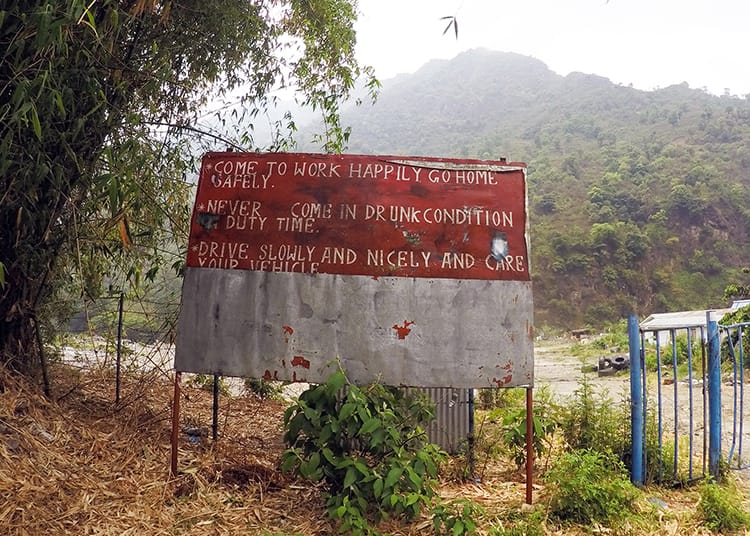 "Never come in drunk condition on duty time." How many times has that happened that it's the second rule out of three?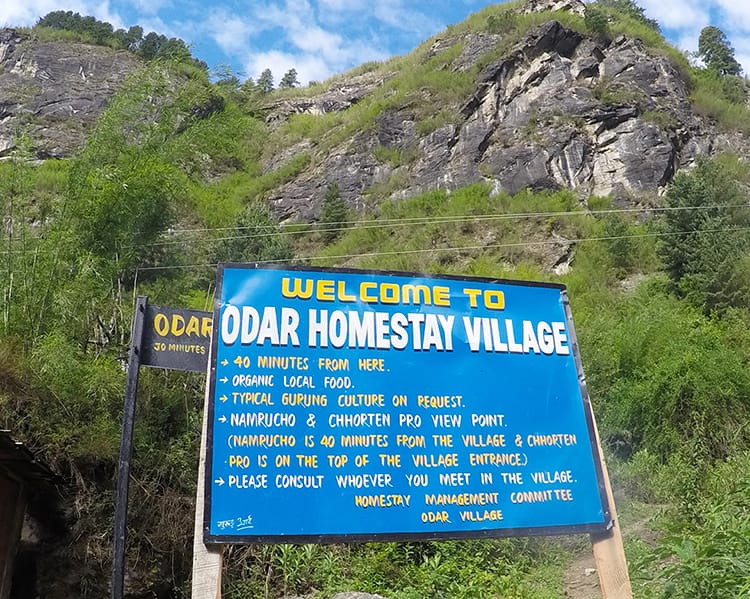 Typical Gurung culture on request… just contact whoever you meet in the village. Sounds pretty authentic.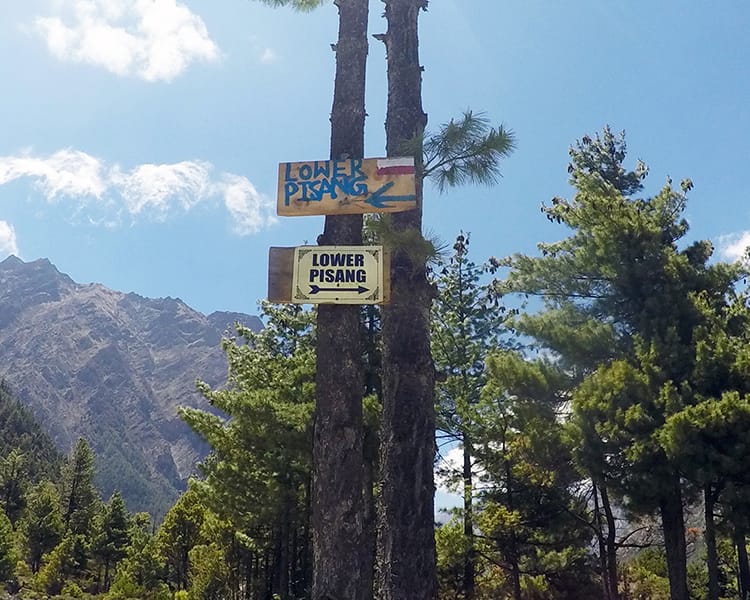 When you're looking for Upper Pisang and get to a fork in the road…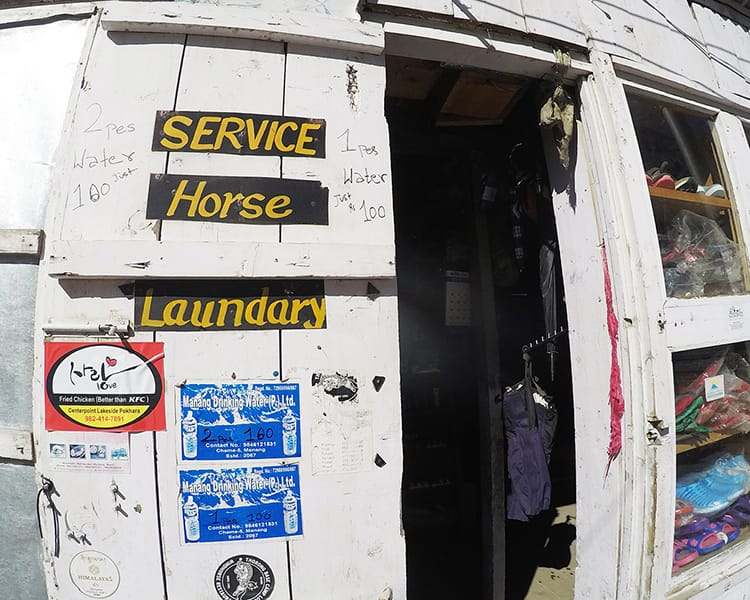 For all your horse laundry needs.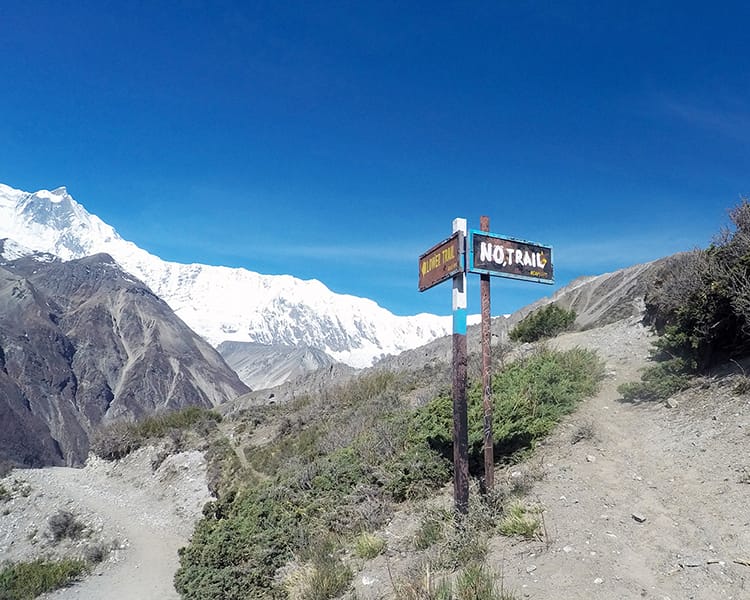 Hmmmm… looks like a trail to me, but if you say so.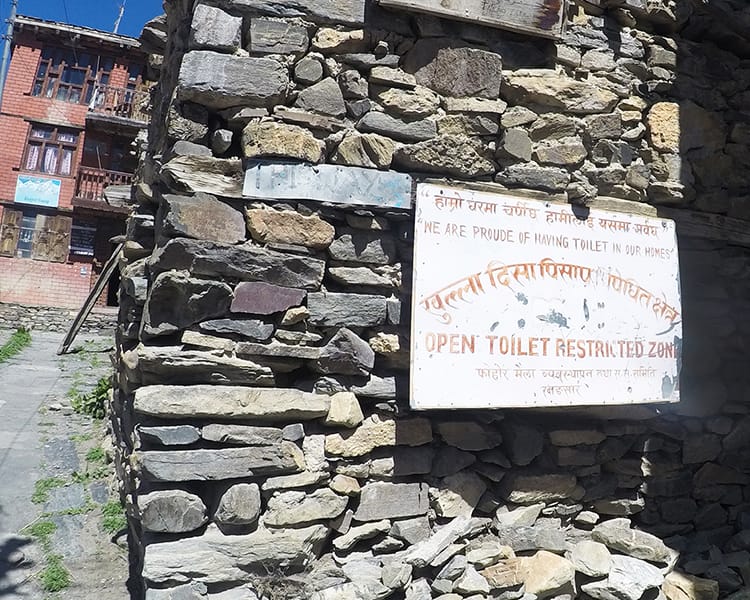 "Open toilet restricted zone." Were all the other villages not restricted for open toilets? What is considered an open toilet? So many questions.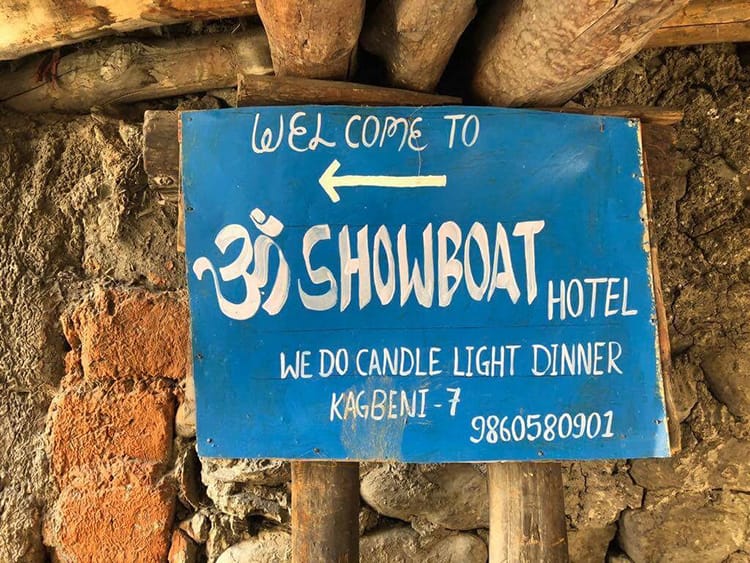 When you're an expert at marketing power outages.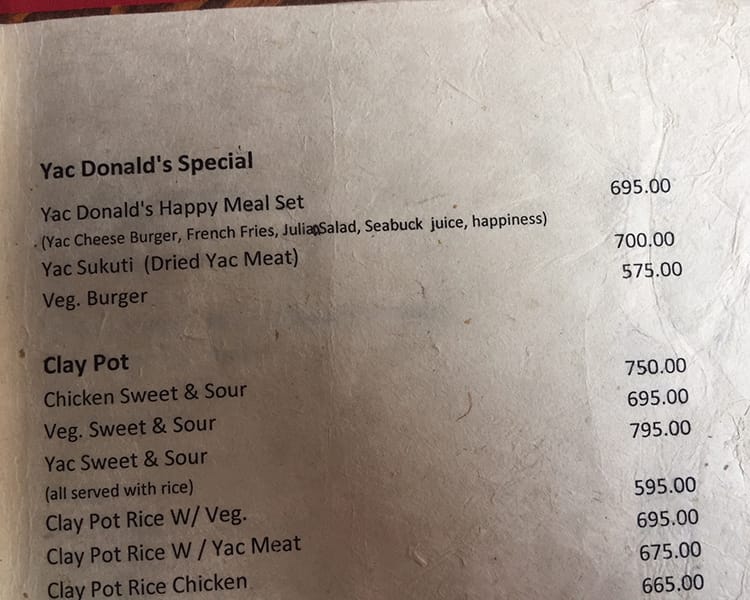 Let's start with the fact that there is a Yac Donald's. Then let's add that there is a side of happiness with the happy meal.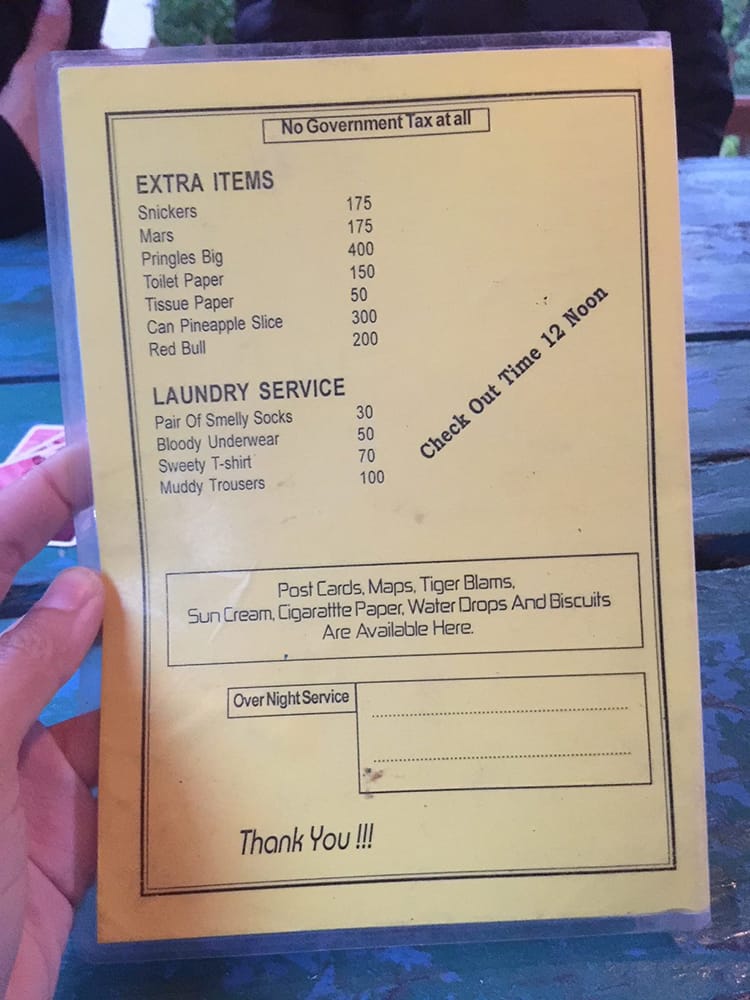 Sometimes your laundry guy is just a little too honest about his pricing.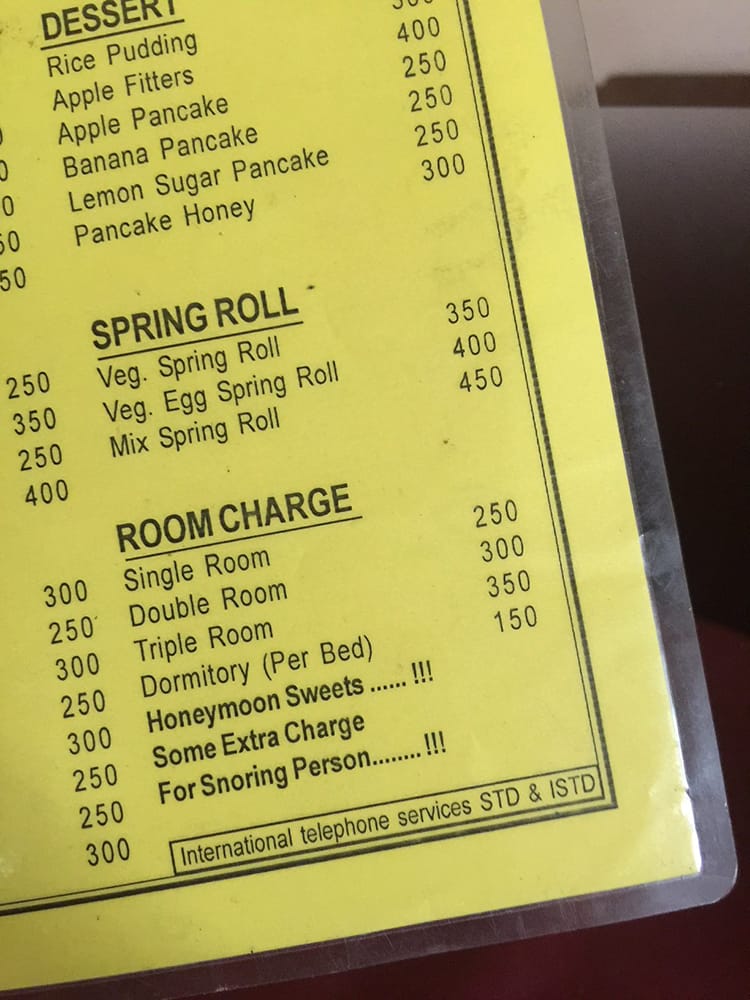 Extra charge for snoring person. Can this be a thing everywhere??
---
You might also like…