Ghorepani is one of the major villages within the Annapurna Conservation Area due to its location on the very popular Poon Hill Trek. In peak season, Ghorepani sees about 700 tourists a day, and this village is made to accommodate them. With epic views, an array of hotels and lodges, restaurant options and direct access to Poon Hill, this is a major destination for tourists looking to do a short trek in Nepal.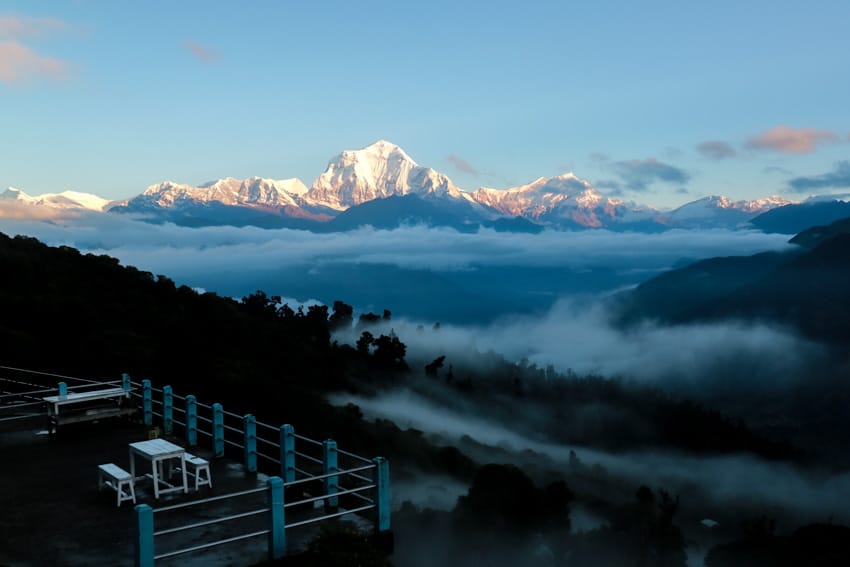 Brief History of Ghorepani, Nepal
---
Ghorepani started as a "Goth Camp" meaning a place where all the cow sheds were located. The local people didn't live there at the time. They lived in a village just below Ghorepani called Khiban. The small village was part of a salt trade route prior to becoming a trekking route like most of the major trails in Nepal.
In 1970, people started trekking in the area and stayed at camp sites. In 1973, the first teahouses and lodges were started to help accommodate them, and one of the locals named Poon Hill as a destination. The Annapurna Lodge is the oldest hotel in Ghorepani, but the family who started it now runs the Nice View Lodge where we stayed. We got to talk to the gentleman who began the hotel with his family in the 70's!
---
Ghorepani, Nepal City Guide
---
Major ethnicity:
Magar / Pun
Major Religion:
Hindu / Buddhist
Language:
Magar / Nepali
Ghorepani Altitude:
2,880 m (9,448 feet)
Oxygen Concentration:
72% compared to 100% at sea level
Best Time of Year to Visit:
Locals agree that the best time to visit is March or April when the rhododendron flowers are in bloom and it's peak trekking season. They'd also recommend October or November when it's also peak trekking season and the holidays of Dashain and Tihar take place.
Location:
58 km (36 miles) northwest of the city of Pokhara. It's located within the Annapurna Conservation Area along the Poon Hill Trekking Route.
How to get there:
You can reach Ghorepani by both jeep and foot. Although you can reach it by jeep, I wouldn't recommend it as the road there is not the best especially if it rains. Ghorepani can be reached by trekking for two days from the major highway stop of Nayapul or Birethanti.
Entry Permit:
The Annapurna Conservation Area charges a fee of 3,000 rupees (about $26.00 USD) for an ACAP entry permit. This permit is good for one entry into the park.
NTC service:
Limited service
Ncell Service:
No service
---
What to Eat in Ghorepani
---
Like most trekking routes in Nepal, dal baht is the major dish. However, Ghorepani's major crops include potato and corn, so you can try a lot of dishes made with those items. We ordered some western dishes including spaghetti and it was well made. There's also a bakery in town and coffee shops, so you can have a real cappuccino rather than instant coffee.
---
Things to do in Ghorepani
---
Poon Hill Trek – It's obvious that the major reason for visiting Ghorepani is a visit to the famous Poon Hill which was founded in 1970 by locals who saw a rise in trekking in the area. Poon Hill is known for being a short low altitude trek where you still get spectacular views of the Himalaya.
Pool Hall – The porter who was kind enough to carry our bags happens to own the local pool hall, so we went for a round of pool which was a great way to kill some time. Many villages in Nepal leave you with nothing to do after you arrive, so it's nice to have some fun options in town.
Bakeries & Cafes – Ghorepani feels a little luxurious compared to other towns on the major trekking trails. This area has really developed over time, and it even has cafes and bakeries. The baked goods include cinnamon rolls, croissants, and apple pie. The cafes serve real coffee including cappuccinos and lattes.
Book Stores & Shopping – There are a few stores in town where you can pick up a good book or even buy souvenirs. Just remember that you have to carry what you buy with you the rest of the trek.
---
Ghorepani Hotels & Accommodations
---
Types of accommodation:
Ghorepani has a mix of accommodations including teahouses, lodges, and hotels. We stayed in one of the nicer lodges at the top of Ghorepani. It had a shared bathroom, but our room had mountain views with large windows on two sides which was gorgeous.
Number of accommodations:
38 lodges and hotels
Our choice:
Nice View Lodge
Price of a Room:
500 for a shared bath or 1000 for an attached bath ($5.00 or $10.00 USD)
Price of Veg Dal Baht:
700 rupees (about $7.00 USD)
Electricity:
Yes, and it's free to charge electronics.
Toilet Situation:
There is a shared bathroom inside the building with a western toilet. Some of the rooms have a private attached bathroom.
Shower:
Gas shower available with very hot water.
Wifi:
Yes, and it works well.
---
Ghorepani, Nepal Photography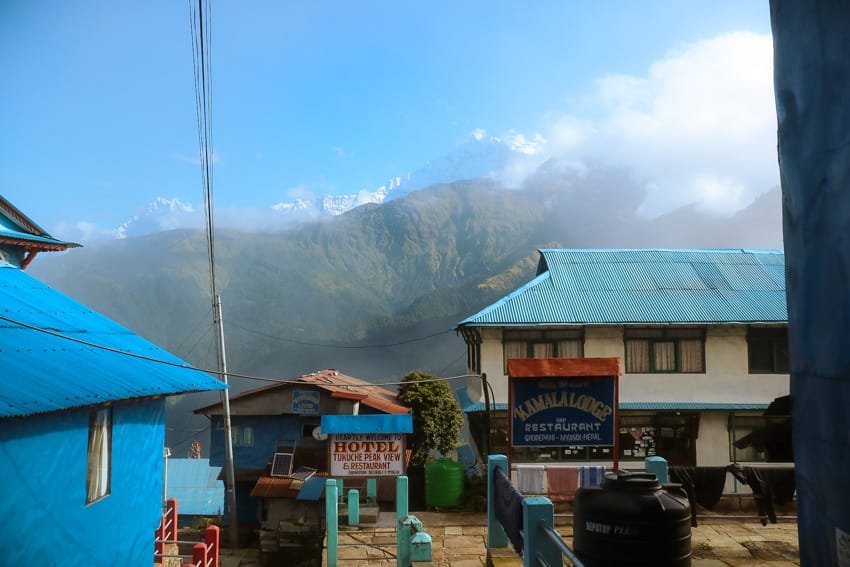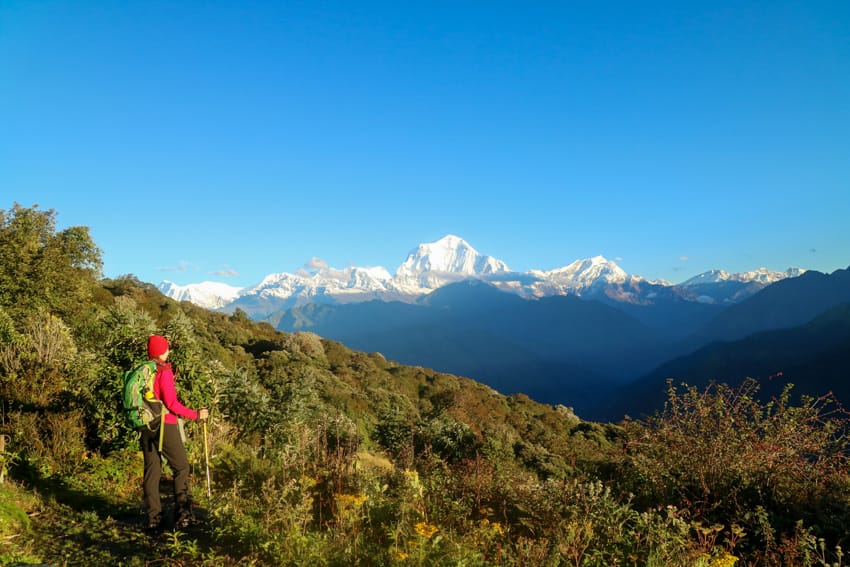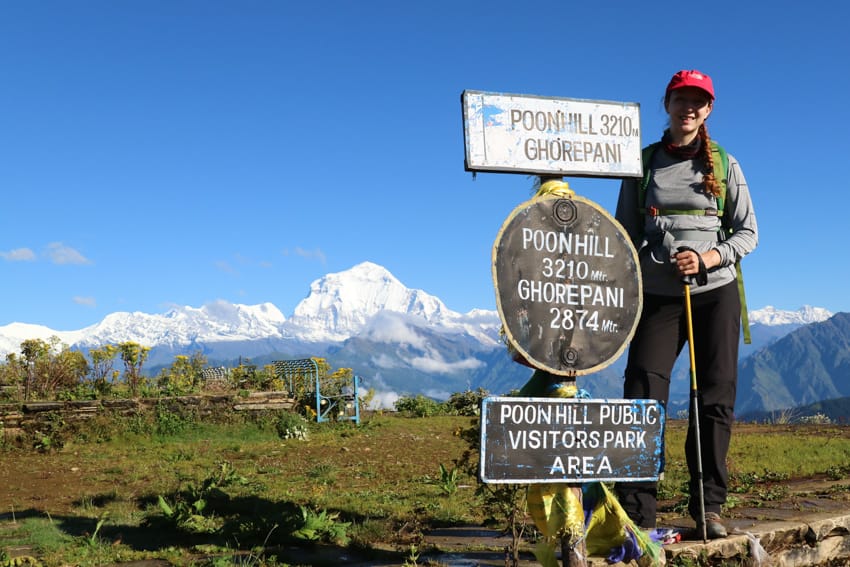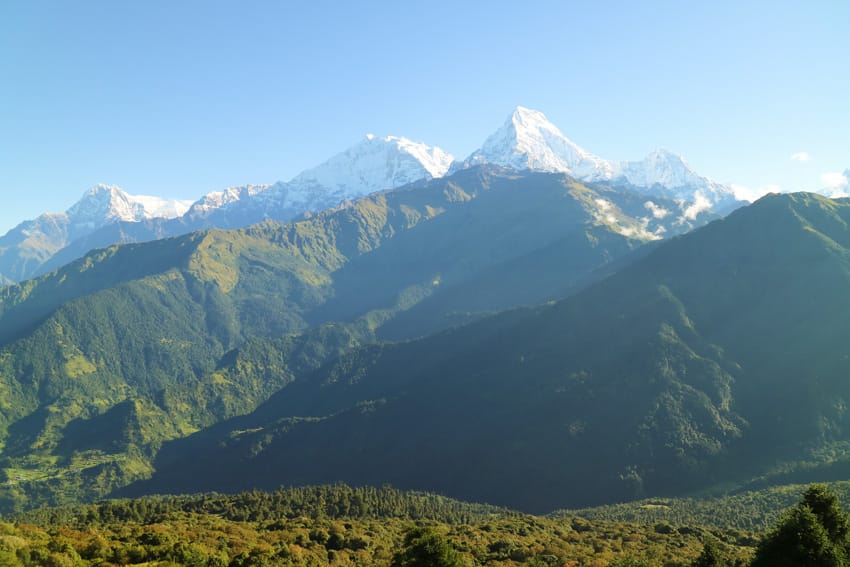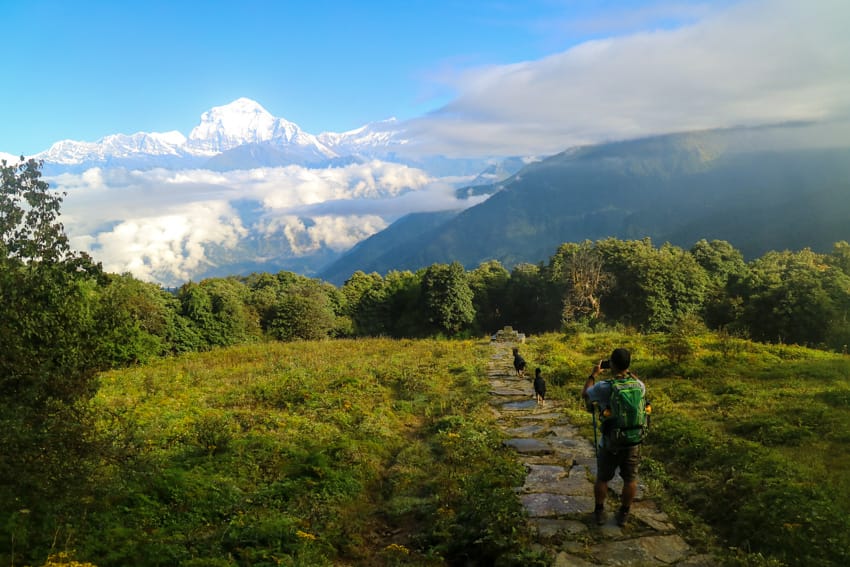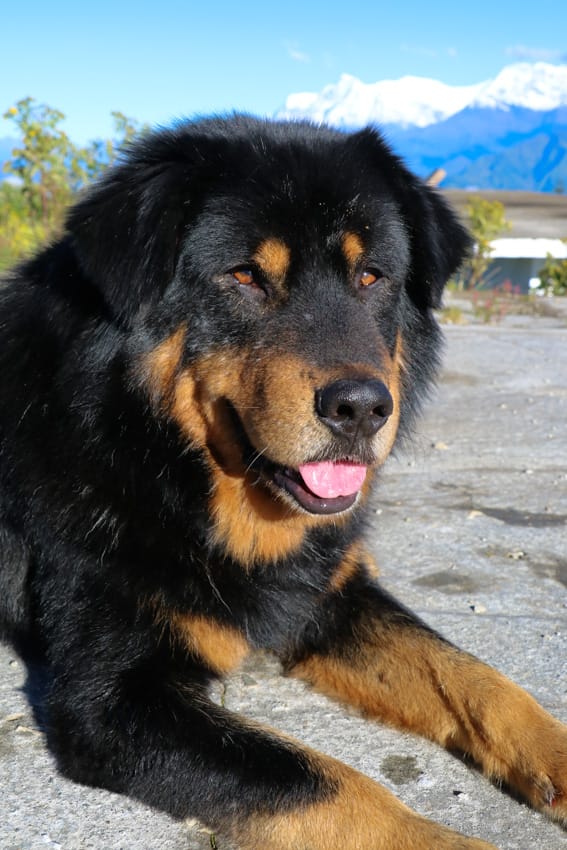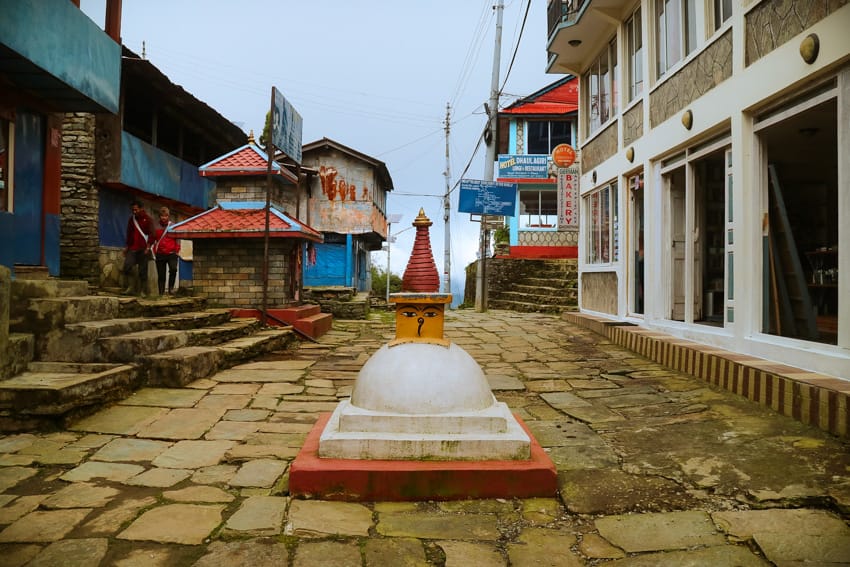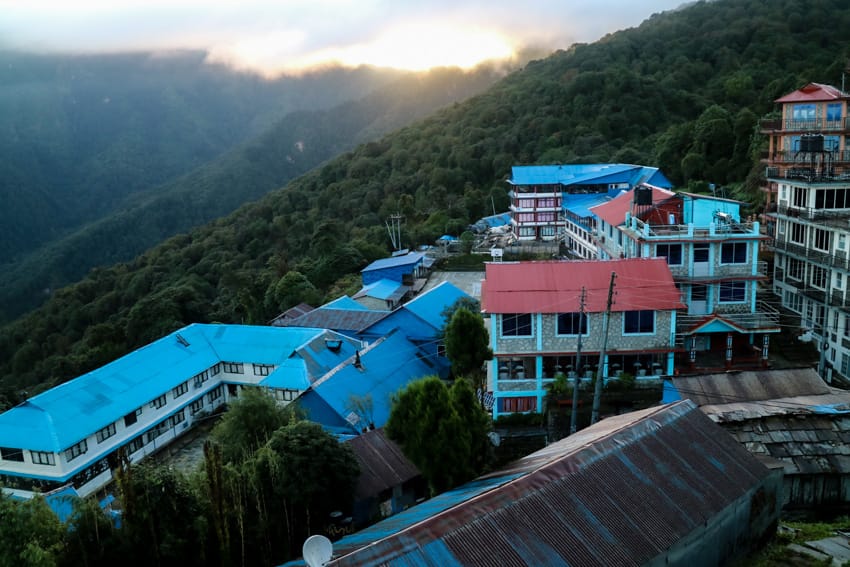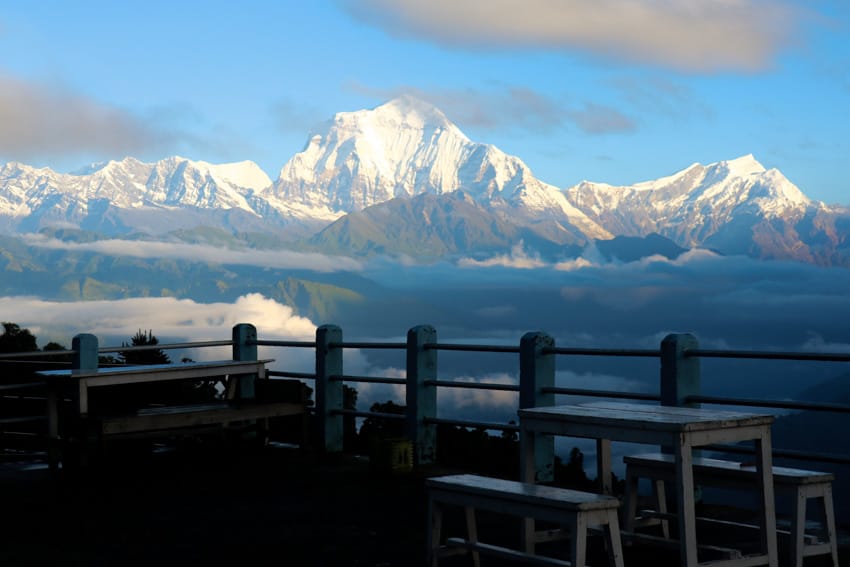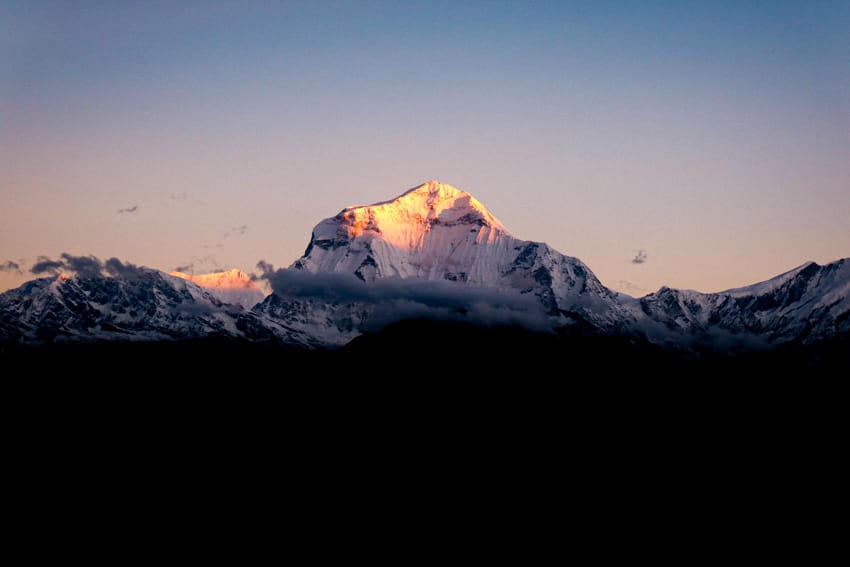 ---
You might also like…