If I'm being entirely honest, the hike from Balthali to Panauti was not my favorite. While you start in a beautiful off the beaten path town, and end in a town full of rich culture, the walk in between is not so great. I only recommend this hike if you are doing the Kathmandu Valley Trek as this is the last day of it. We went in January when the fields were just dirt, but I'm told it's much more beautiful in March and April when it's lush and full of growing vegetables. I'd also recommend looking for alternative routes to the main road between Khopasi and Panauti as the road was full of trucks and buses that threw dust in our faces constantly. All that being said, Panauti, Nepal is one of my favorite cities in the country which makes it worth the visit.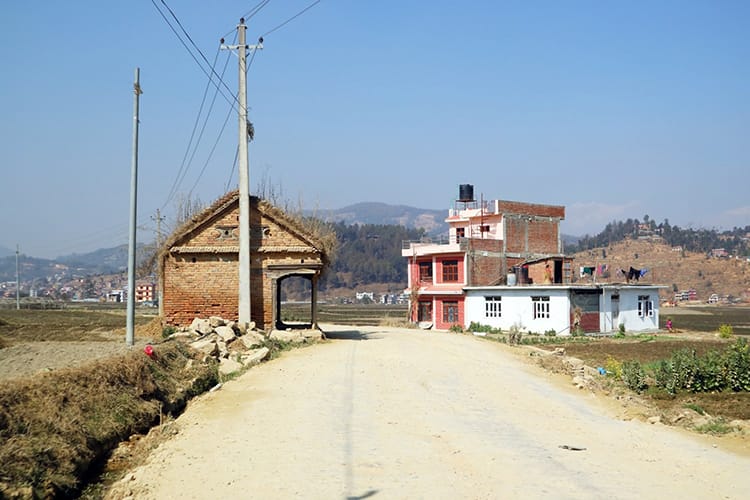 Hiking to Panauti, Nepal Overview
---
Walking Time: 2.5 hours
Total Time: 3.5 hours with lunch break
Difficulty Level: Easy – The day starts out moderate with a walk down to the river and up the other side, but after that it's pretty flat and easy to navigate.
Before You Go: Download an offline map like maps.me and have your phone fully charged.
---
Hotels in Balthali
---
Budget Hotel in Balthali: Balthali Homestay ($25 USD per couple)
Book on BOOKING.COM
Comfort Hotel in Balthali: Balthali Eco Hill Resort ($40 USD per couple). We stayed at the Balthali Eco Hill Resort and it was really nice. The directions below start from this hotel. If you start at one of the other hotels, this hike is even shorter and easier to navigate then I talk about below.
Book on BOOKING.COM | AGODA
Luxury Hotel in Balthali: Balthali Village Resort ($68 USD per couple) We stayed at the Balthali Village Resort on our one year anniversary. They had a special rate of $60 per couple including breakfast and dinner, however their rate is usually higher in peak season. The hotel was really nice and had hot water, comfy beds, heat and A/C, and good food. The staff was really awesome as well. If you're looking for something a little more luxurious in the area then this is a great choice.
Book on BOOKING.COM | AGODA
---
Hotels in Panauti
---
Budget Hotel in Panauti: Hotel Panauti ($13 per couple). We decided to save some money on our last night of the trek and happened to stumble upon Hotel Panauti. For the price, it's a pretty good deal with simple rooms. It's right near the old town so it was the perfect place to walk around.
Book on BOOKING.COM
Comfort Hotel in Panauti: Panauti Community Homestay ($50 per couple). There are several community homestays in the area and each offers similar things. You get a room in a local home and all meals included for $25 per person. Some looked super basic, while others were a bit fancier, but all had a wonderful home vibe. It's a great initiative to help families make extra income in the area.
Book on BOOKING.COM | AGODA
Luxury Hotel in Panauti: Matan Chhen ($90 per couple). We stumbled upon this adorable Aussi owned boutique guest house which is run by a local family. To me, it seemed a little too expensive for a one-night stay, but you get your own living room, bedroom, small kitchen area, etc. If I was staying for a week, this place would feel just like home.
Book on their WEBSITE
---
Directions from Balthali to Panauti
We stayed at the Balthali Eco Hill Resort which is located slightly outside of Balthali, therefore we spent the morning walking to Balthali from the resort. When leaving the resort, you exit the way you came and when you hit the main road, you'll see a small path going downhill towards the river to your left. You follow this downhill until you cross the river at the bridge. Continue straight up the path on the other side. This is Balthali proper where you'll see a Tamang town with a variety of farms including orange, mustard, potato and an array of vegetables.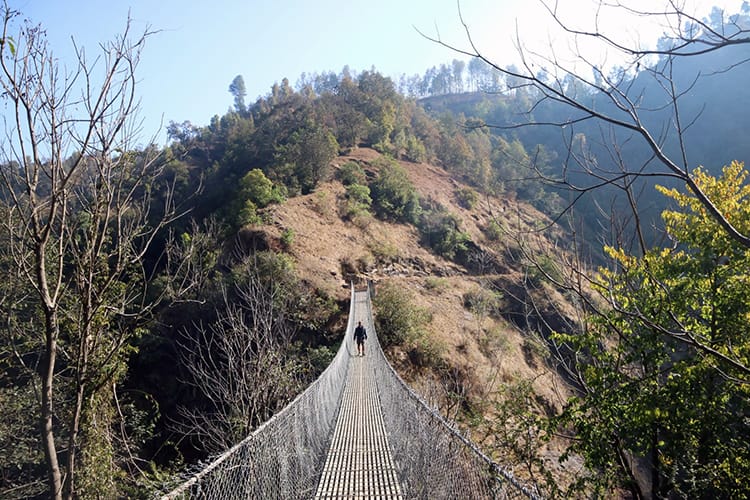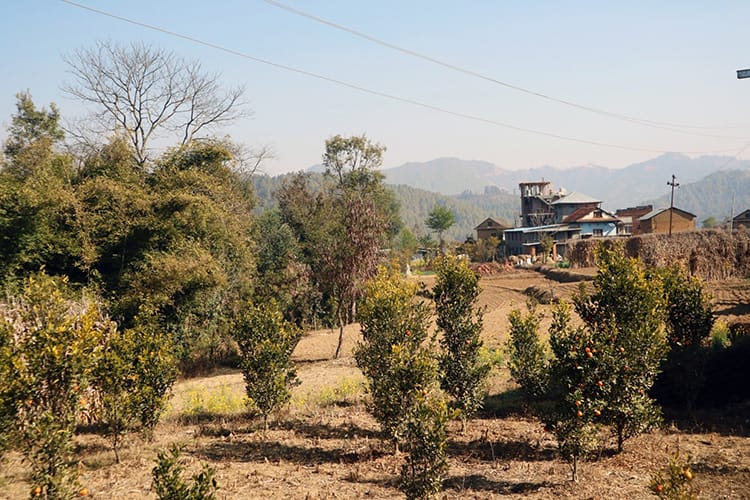 You can follow the small trail along the edge just outside of town until you hit the main road. From here you'll make a left followed by a quick right. You'll see a few old farmhouses along this road and some orange tress. Just past the last house is a trail on the right hand side going downhill. Follow this trail down to the bridge, cross the river, and head up the other side.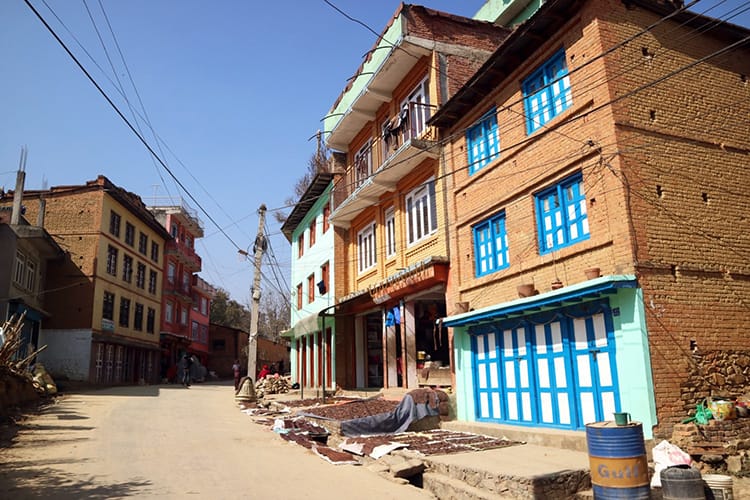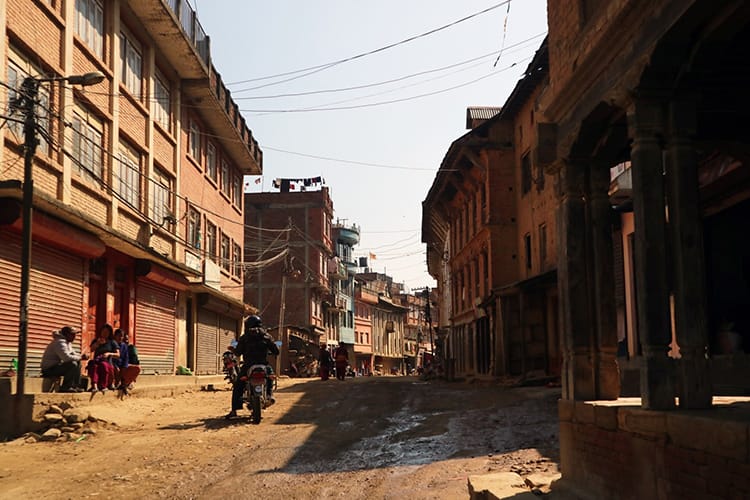 After you see the small teahouse on the right, you'll make a left hand turn and go downhill across another bridge which takes you to the small city of Khopasi. We decided to have lunch here before continuing. One of the first places in town has a small tea shop and flip-flop store called TITEX. The really lovely couple who owns it made us a fresh dal baht. The chicken was really delicious and the spinach was very fresh.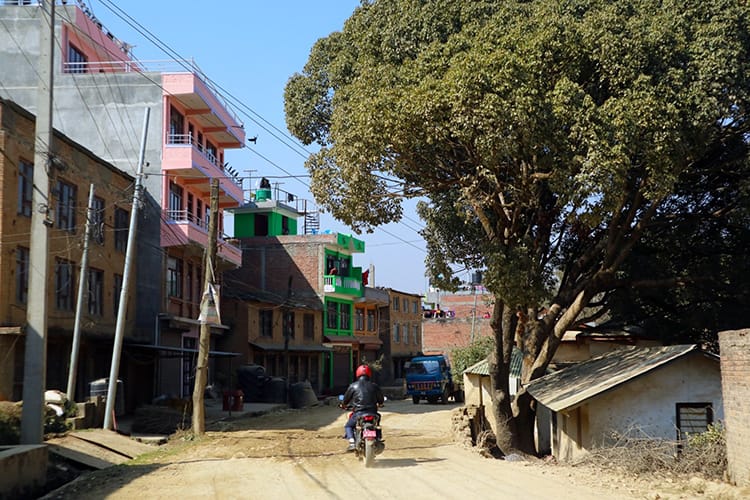 Once we finished lunch, we continued on the main road to Panauti. This part is really straight forward. On a few maps, it looks like there are small roads on either side of the main road, but it looked like you would be walking through people's fields, so we stayed on the main road. It was extremely dusty and tons of construction trucks and buses were going by. It was a stark difference to the tranquility we experienced just hours before. Be sure to have a face mask, or take a bus to Panauti for this stretch. The walk on the highway isn't very enjoyable, but the city of Panauti is worth the trip.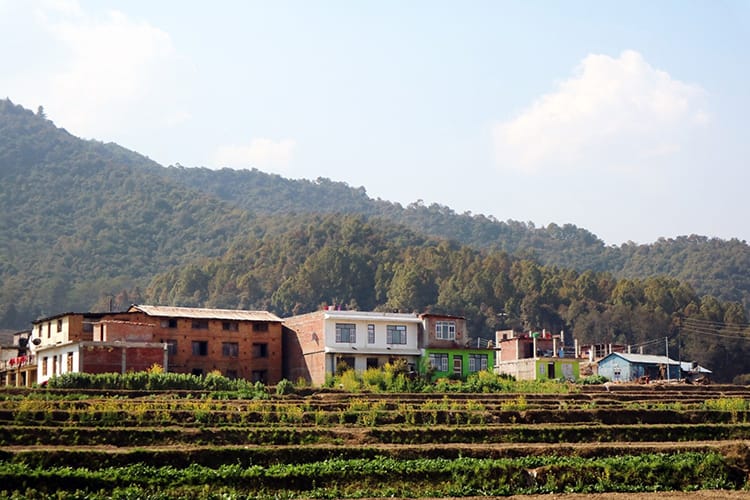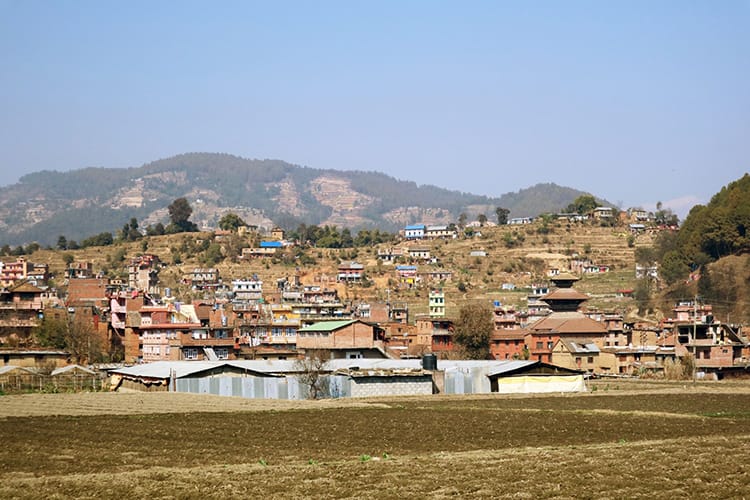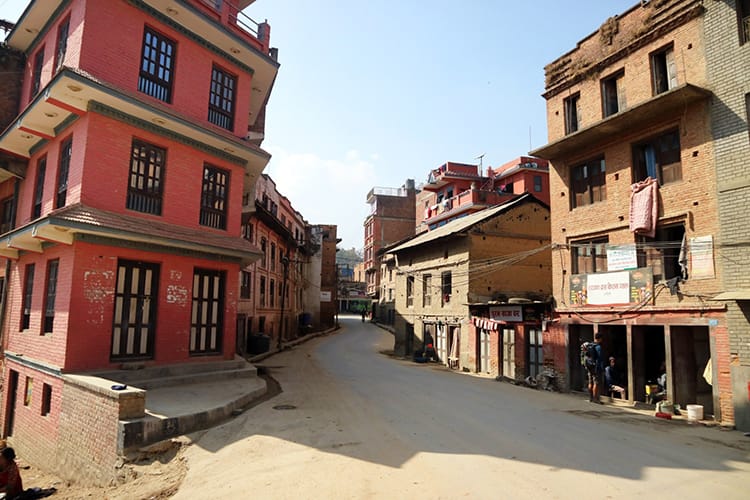 Like this post? Pin it for later…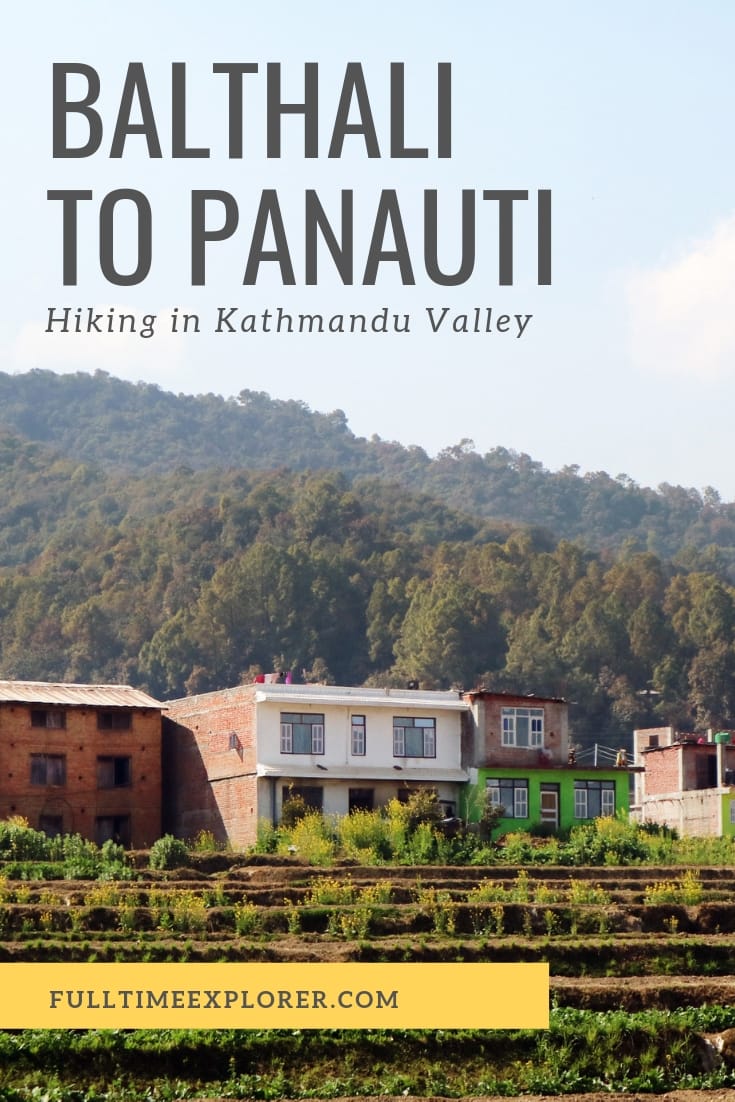 ---
You might also like…