Hiking from Dhulikhel to Namo Buddha is one of the easiest parts of the Kathmandu Valley Trek. There is a small road that wraps around the hills of the Kathmandu Valley. Although it's not a "trekking trail," it's not super busy and not many cars travel that way. It offers amazing views along the entire walk which makes up for the cement under your feet. The "trail" is easy to navigate and isn't a very difficult walk, making it perfect for beginners.
Namo Buddha Monastery is popular among Nepalese Buddhists. The monastery acts as a school for novice monks of all ages and is famous for its history. It's perched on top of a hill which offers 360 degree views of the valley below making it a popular day trip among foreigners. You can choose to hike to Namo Buddha for the day or stay overnight in the monastery guest house.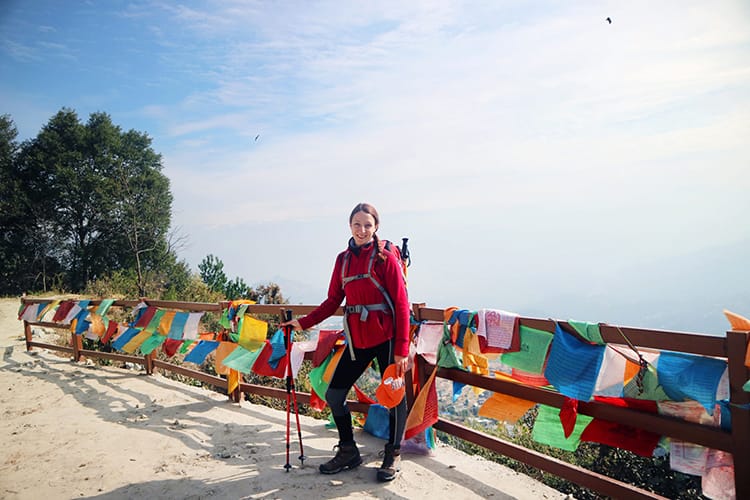 Dhulikhel to Namo Buddha Overview
---
Walking Time: 2.5 hours
Total Time: 3 hours
Difficulty Level: Easy – This path is easy to navigate and has a gradual incline making it perfect for beginners. The hike is short and only takes a few hours.
Before You Go: Download an offline map like maps.me and have your phone fully charged.
How to get to Dhulikhel: You can hike to Dhulikhel from Nagarkot or take a local bus from Kathmandu.
---
---
Hotels in Dhulikhel
---
Budget Hotel in Dhulikhel: Tashidelek Guest Lodge & House ($16 USD per couple)
Book on BOOKING.COM
Comfort Hotel in Dhulikhel: Gaia Holiday Home ($45 USD per couple) Gaia Holiday Home is probably one of my favorite places I've stayed in Nepal. The rooms are extremely clean and have incredible views of the mountains. It's like a painting is hanging on the wall, but it's real. Our room had a balcony and private bathroom. The shower had very hot water which made it feel like a sauna in winter time. The food here is also great (especially the chicken curry).
Book on BOOKING.COM | AGODA
Luxury Hotel in Dhulikhel: The Dwarika's Resort ($485 per couple) If you're looking for the ultimate in luxury, then The Dwarika's Resort is it. Suraj and I were given a night at the resort as a wedding gift, and it was literally the nicest place I've ever stayed. The resort is focused on wellness and some of the activities included in your stay are a meditation room, yoga classes, a Himalayan salt room, a crystal room, an Ayurvedic consultation, and more. I left the resort feeling so relaxed and calm after just one night. The food there is also phenomenal. If you want to splurge, this is the place to do it.
Book on BOOKING.COM | AGODA
---
---
Hotels in Namo Buddha
---
Budget Hotel in Namo Buddha: Namo Buddha Old Guesthouse ($15 USD per person including breakfast and dinner). These are the older accommodations attached to the monastery, so you are able to sleep nearby, meditate with the monks, and eat at the monastery.
Email [email protected] for bookings
Comfort Hotel in Namo Buddha: Namo Buddha New Guesthouse ($30 USD per person including breakfast and dinner). This is the newer accommodations available at Namo Buddha Monastery which allows you to immerse yourself in the daily rituals of monastery life.
Email [email protected] for bookings
Luxury Hotel in Namo Buddha: Namo Buddha Resort ($113 USD per couple) Namo Buddha Resort is not part of the monastery, however it's located nearby and is perfect for those who want more comfort. Something everyone raves about is how amazing the vegetarian food is.
Book on BOOKING.COM | AGODA
---
Dhulikhel to Namo Buddha Hike Directions
We were staying towards the outer edge of Dhulikhel in Gaia Holiday Home (which I highly recommend). We left at 10:00am and made a left hand turn onto the main road headed northeast out-of-town. On Google Maps, the road is called Resort Marga. You'll follow the main road mostly downhill until you meet the major intersection of B.P. Highway. If you take a bus from Kathmandu, it will probably let you off here. The bus stop is called Kavre Bhanjyang. It takes about an hour to reach this point walking from Dhulikhel.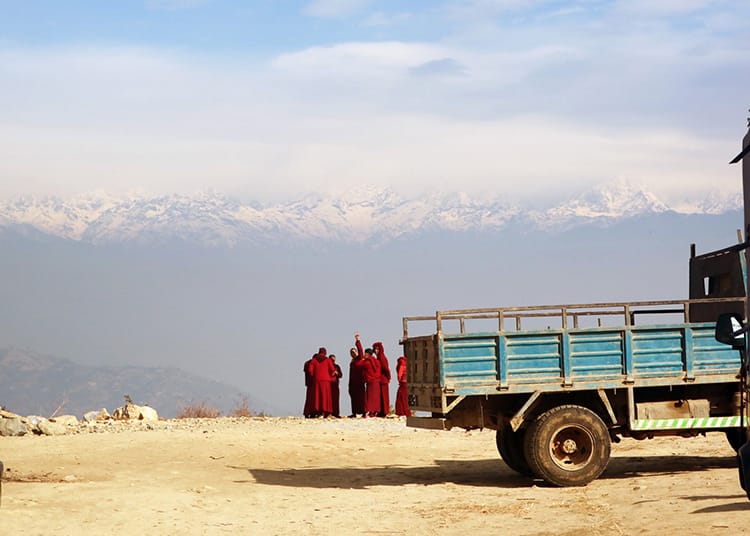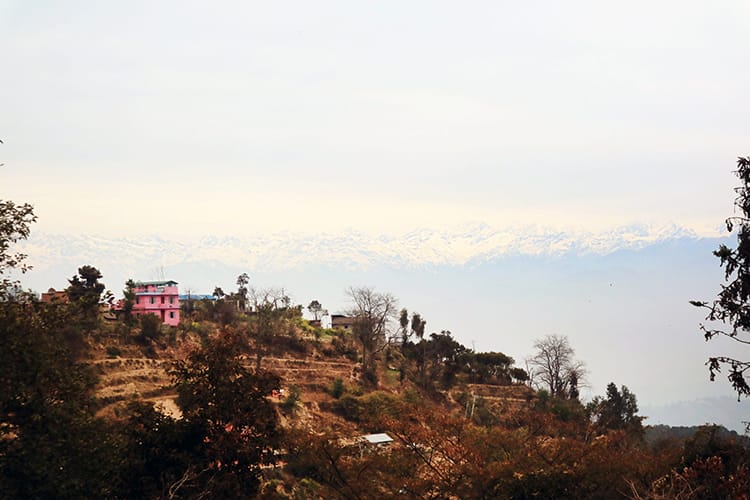 You'll cross the highway to follow the road uphill on the other side. We stopped at Hotel Green Peace Lodge and Resort for a cup of tea and a bathroom break. From here, continue on Namobuddha Road all the way up hill. It's a slow and steady incline which makes the walk feel fairly easy. You'll pass lots of farms on the way. In the winter, most of them are growing mustard plants which have beautiful yellow flowers. When the pavement on the road ends, and you're almost at the top of the hill, you'll follow the road to the right of the fork. This is a continuation of Namobuddha Road.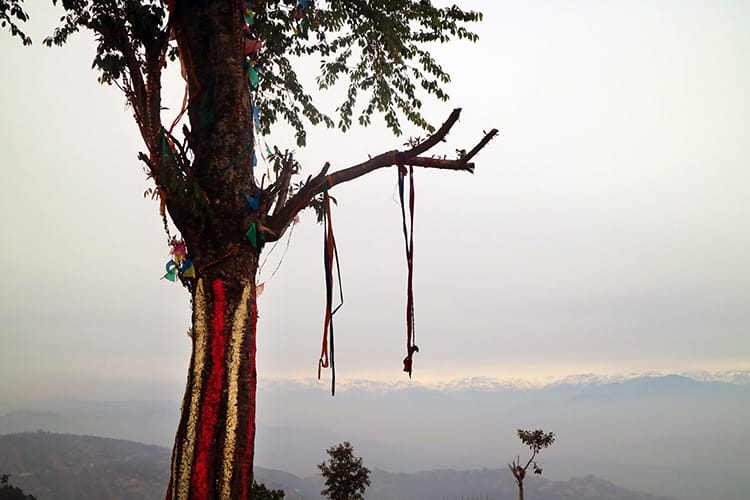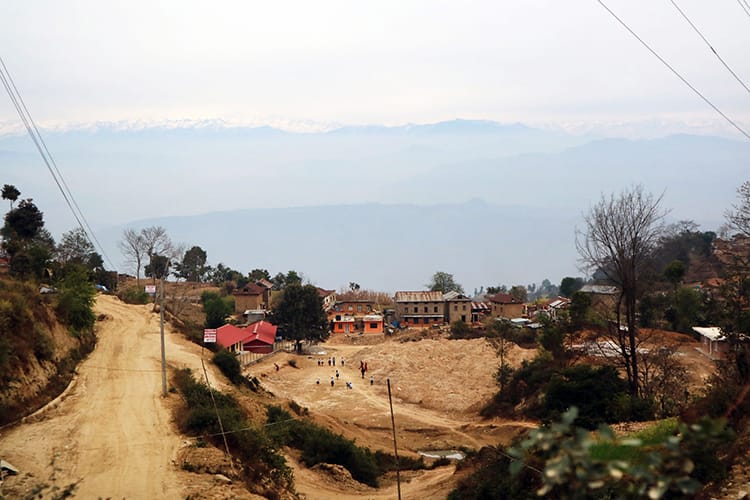 We accidentally arrived in Namo Buddha during Losar which is the Buddhist New Year. We didn't plan properly ahead of time, and when we called the monastery that morning, we found out it was fully booked. Usually, the monastery guesthouse is empty in the winter, and we didn't think to book in advance. We decided to stay at the Hotel Phulbari Holiday and Restaurant which is located just after the turn. We arrived just after 12:00pm.
The monastery is an additional 20 minutes down the road. Although the hotel we stayed at was nice, I'd recommend staying at the monastery. It's $15 per person and includes breakfast and dinner in the common hall. It's a great way to see the monastery and the life of monks up close.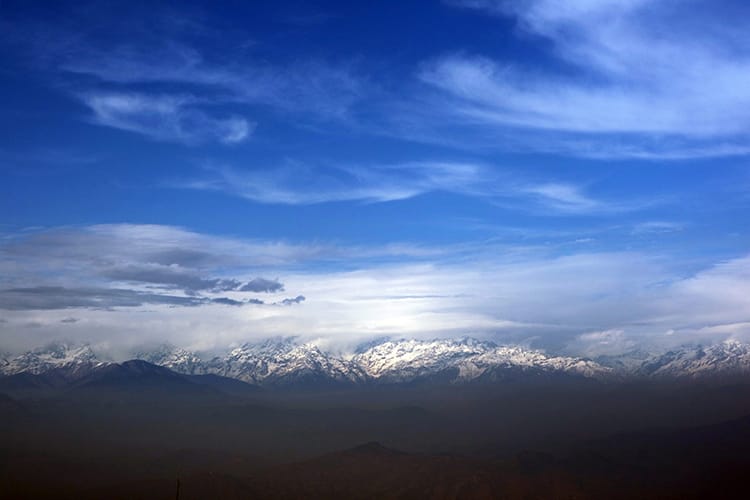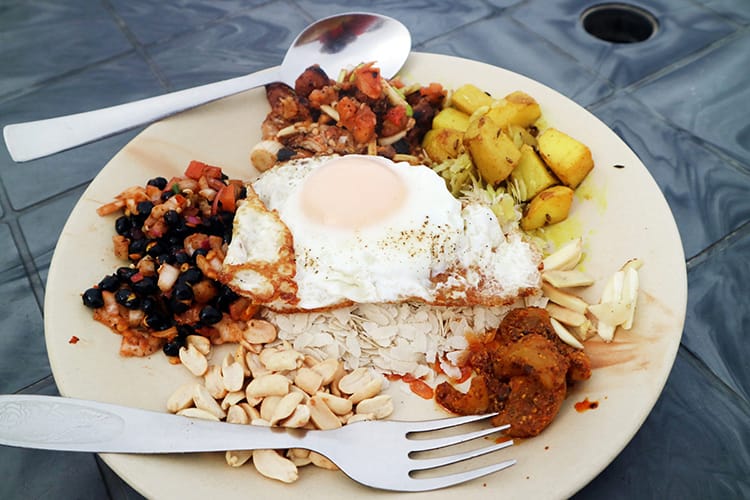 It was a cloudy day, so we decided to see Namo Buddha the next morning when it was meant to be bright and sunny. From Hotel Phulbari Holiday and Restaurant, we returned to the main road. It's pretty much a straight shot until you get to the checkpoint where foreigners have to pay 100 rupees each ($1 USD). Then, you continue uphill until you can see the monastery and walk to the right to continue upstairs. From here, you can explore the different temples and listen to the monk's chant. We arrived around 10:00am and the morning chant was just beginning.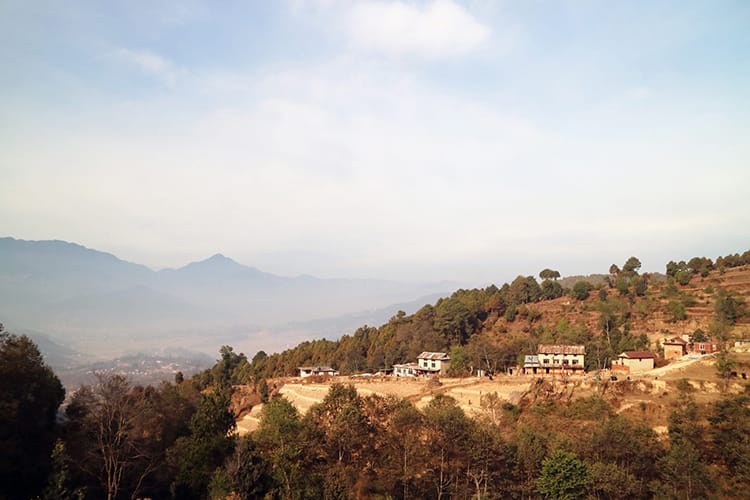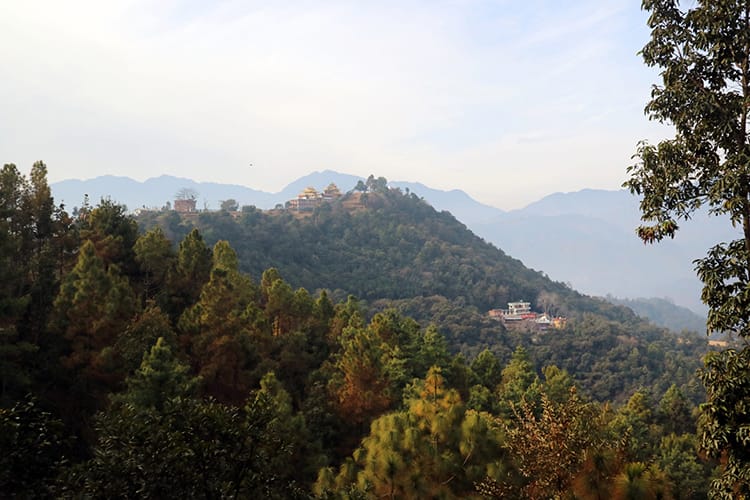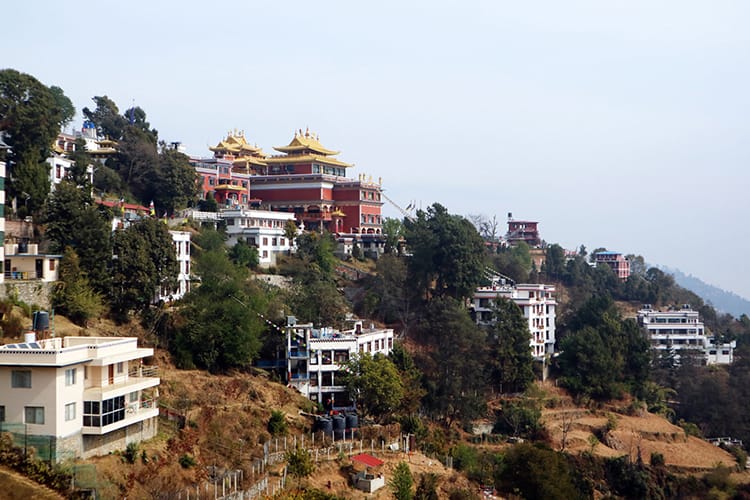 ---
You might also like…