This week's brand highlight is Aksa Nepal which is a locally designed and made jewelry company with a focus on sustainability. I had the pleasure of interviewing Priyanka and Aakash about how they got started and where their brand is heading. Read the interview below and stop by one of the stores to check out their beautiful items in person!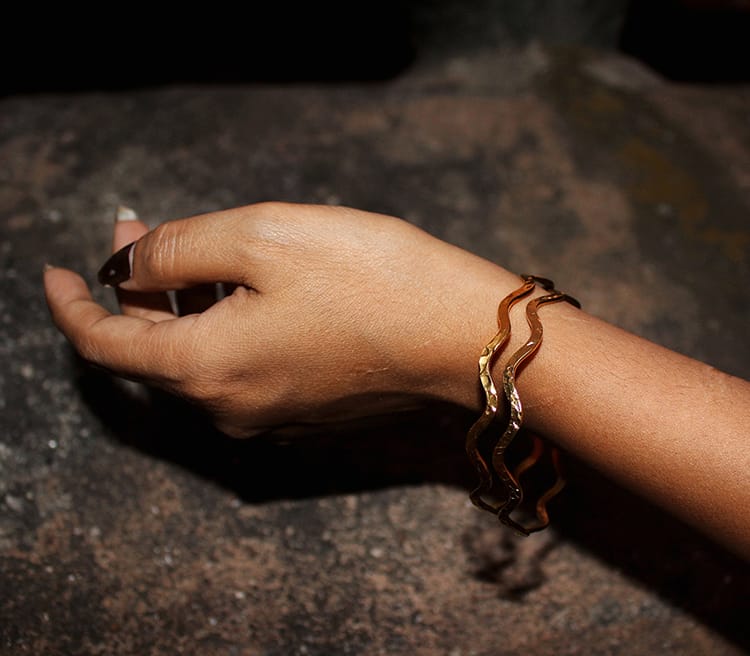 Tell us a little about yourselves?
---
Namaste! We are Priyanka Shrestha and Aakash Shrestha, co-founder at Aksa Nepal. Priyanka is originally from the Eastern part of Nepal and Aakash is a Kathmandu local. Priyanka comes from a Corporate and Developmental field and Aakash from a communication background. Both of us were working formally and informally with Nepali products for more than 5 years until Aksa was founded. Both of us are very fond of cooking and eating delicious foods and have a common interest in art and crafts. Priyanka likes sketching, singing, taking photographs, traveling and exploring and has a good background in marketing and branding. Aakash has good working knowledge of business operation along with marketing and branding skills.
---
What is your brand called and why did you name it that?
---
Our brand is named Aksa Nepal. Aksa means Soul in Sanskrit. We believe our jewelry connects to your inner heart and adorn your soul.
---
What do you make at Aksa Nepal?
---
We make traditionally and ethically handcrafted jewelries for women and men. Our designs are ethnic contemporary blended with the traditional art, inspired by everything around us. We have been using brass; one of the five metals of Panchadhatu with or without gold plating as the core metal and semi- precious stones preserving their air of authenticity and value.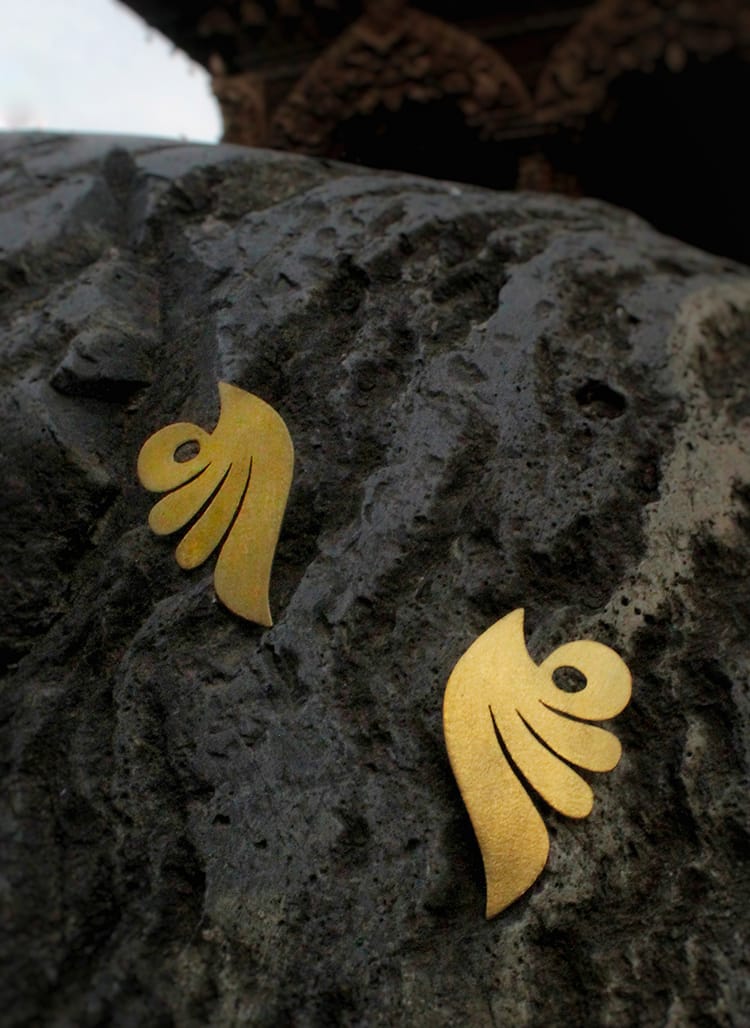 What inspired you to start Aksa Nepal?
---
Involved in the handcrafted industry for more than 7 years, Aakash grew a passion of working and contributing to this field which then led to working with Priyanka to form Aksa. We have been inspired by so many products that we eventually wanted to do something on our own, something that is made in Nepal, something that is handcrafted, something that uses the local skills and resources. We thought of many different things that we could do together and eventually it led to Aksa.
We believe that we can make quality products and improve the overall brand image of products made in Nepal. We aim to promote and preserve the culture of Nepali art and craft and believe working in the handcrafted jewelry line will give continuity to the local artisans to practice their traditional skills and pass them down to future generations. This will also help to preserve it, improve the quality of products and ultimately contribute to the domestic economy of Nepal.
---
How are your items produced?
---
We work with traditionally skilled artisans and our workshop is in Patan, Nepal. Every piece of jewelry is purely handcrafted by our artisans using hand tools combined with their inherited skills and craft which have been passed down generationally. We use both solid and recycled brass with or without gold plating which helps conserve energy and minimizes environmental impact. All stones we use are natural and pure and come from credible sources. Our packaging is made out of wood, which is renewable, biodegradable and eco-friendly.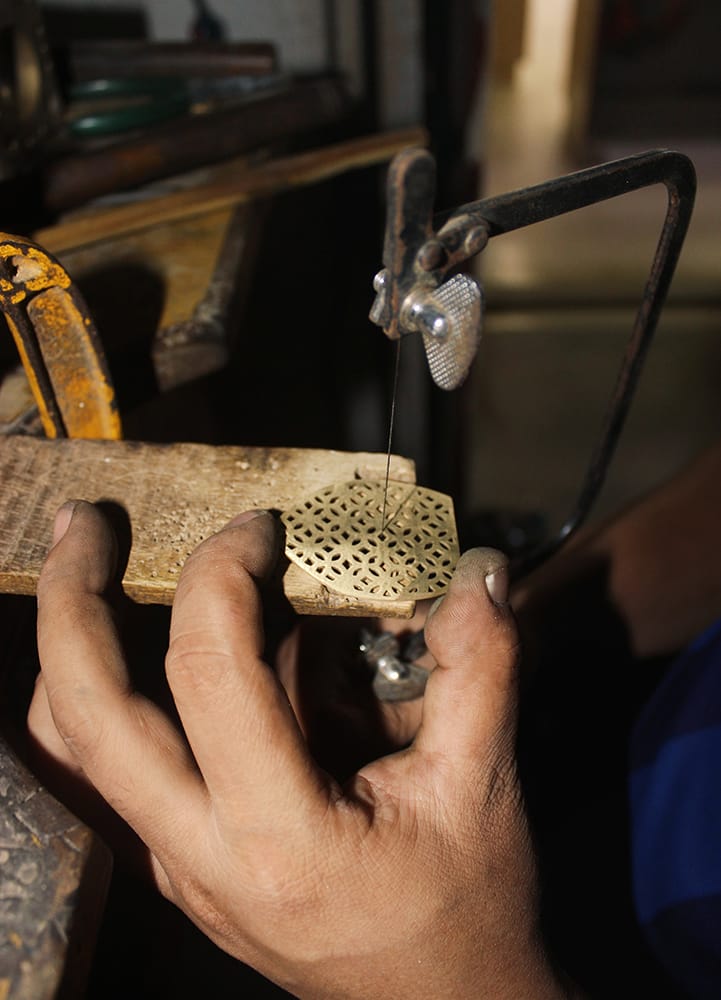 What makes your jewelry special or unique?
---
Every piece is made by hand using craft skills our artisans practice from generations. We create timeless designs that perfectly fit in today's conscious lifestyle and fashion trends. Although design is the same, each pair is different in some way as they are not completely identical, and that tiny difference is what makes our product special and unique. While in the process, we go through a lot of trials and errors to reach the final design which creates a story of itself for that particular piece. More than just being an accessory, it is about feelings and thoughts along the things around us. Therefore, every piece tells a story and carries its own uniqueness and value.
We provide re-polishing, repair and re-plating services with least charges to encourage our customers to continue wearing our pieces and we take custom orders.
We mindfully package using eco-friendly materials to support sustainability. Our packaging is made using wood which is renewable, naturally biodegradable and sustainable. At Aksa, we believe that being sustainable will not only add value to the product but also helps to leave a better footprint in nature.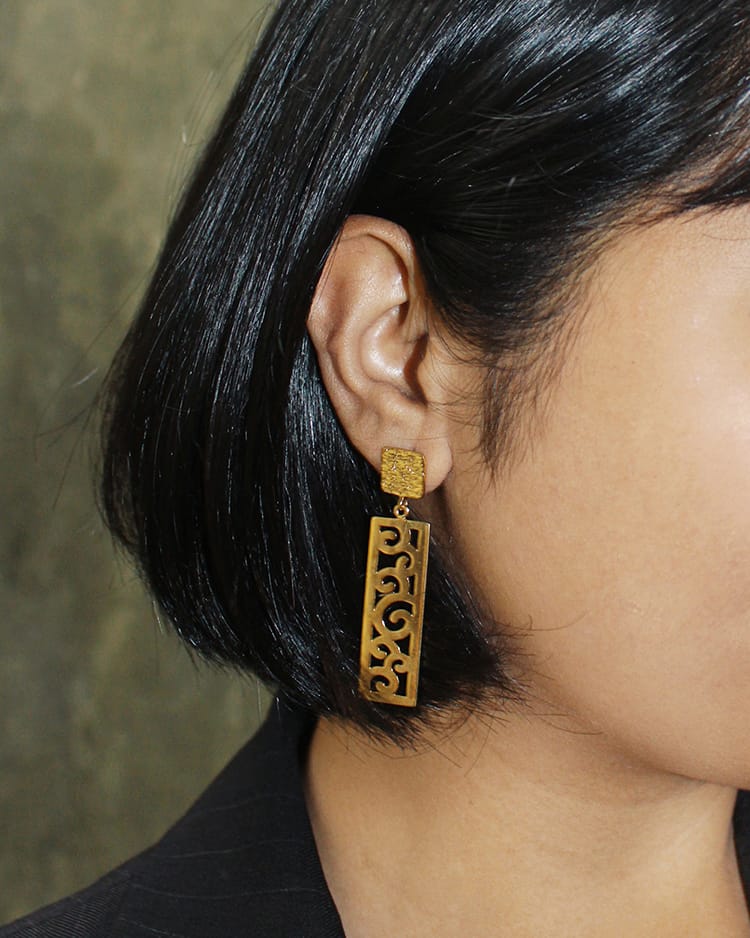 What is the price range of your items?
---
Our price range starts from Rs. 1,000 ($10 USD) and goes up to Rs. 15,000 ($150 USD). The more intricate the design, the more expensive it gets. Also, the pieces with semi-precious stones are among our high range products. For custom orders the prices range according to the customers requirement.
---
How many people do you currently employ in Nepal?
---
Currently, we have 6 people involved in the overall productions of Aksa, from designing to jewelry making, operations, branding and marketing, sales, wooden packaging & labeling and final delivery of the product to customers.
---
Where can people purchase items from Aksa Nepal?
---
We are largely based online. Some of our selected pieces are placed at two shops. You can find them at:
Dhuku Store, located inside Sierra restaurant in Uttar Dhoka, Lazimpat, Kathmandu, Nepal – Open every day from 11am to 6pm.
Pop Up Shop, which is just below the Farmer's Market in Jamshikhel, Lalitpur Kathmandu, Nepal – Open every day from 11am to 6pm.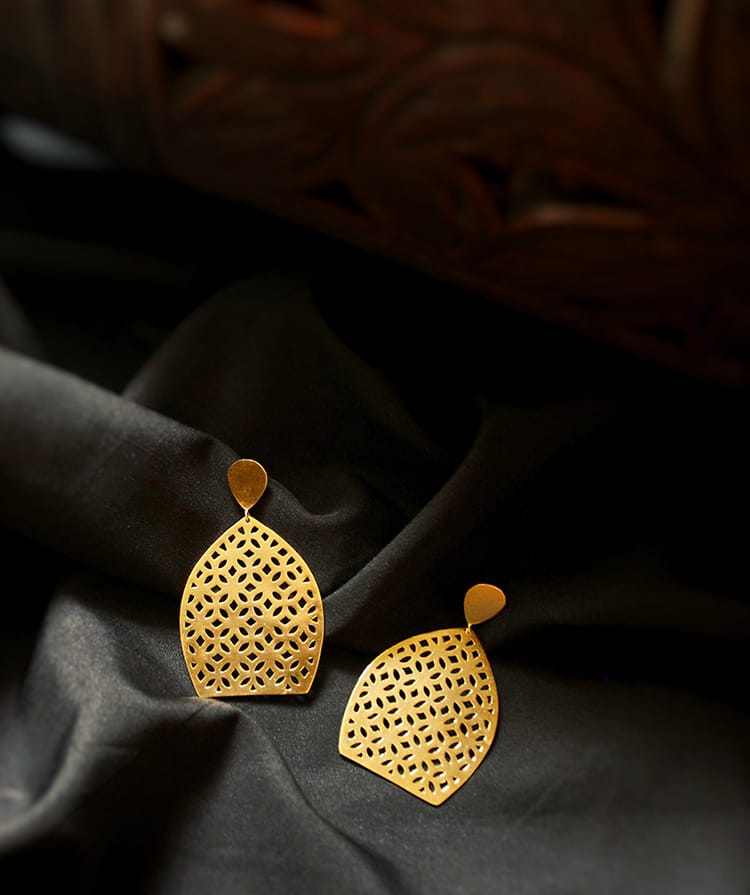 What are your plans for Aksa Nepal in the future?
---
It's been almost a year since we started our entrepreneurial journey with Aksa, we have learned so much yet there is so much more to learn. It gives us happy feelings and joy to say that we are climbing slowly but steadily with time and hope to work with more skilled artisans not only from the inside but outside Kathmandu Valley as well. We want to keep promoting and preserving their traditional skills and be able to give them work and support them in their livelihoods and craft.
We are also planning to work with silver and copper and have our own website and store in future.
---
What is the most rewarding part of owning your company?
---
The best part is to have the complete flexibility and freedom to find our own work and life balance while we have been able to fulfill our aspirations of becoming entrepreneurs. We are doing something purely out of our love, interest and passion for local craft and skills we believe in. We are getting to know people from different backgrounds and building relationships with them. With this small business of ours we are able to create opportunities for our artisans and give back to the community. Working closely with artisans, we have learned so much about the values of art and craft and how we are inspired by their way of living which in whole gives our own unique identity.
---
Follow Aksa on Social Media…
---
Instagram: aksa.nepal
Facebook: Aksa Nepal
Email: [email protected]
Contacts: +977-9801579570 / +977-9801211463
---
You might also like…