This winter, I discovered the wonderful world of khasto! My husband bought me a khasto shawl for Dashain (a Hindu festival) and I became obsessed. Khasto are scarves that have three thin layers of fabric. I thought they looked nice, but I didn't really understand why every woman in Nepal seemed to have one. I recently discovered, the three layers make them insanely warm and cozy but not too warm, so you never overheat. Imagine my surprise when I found out there were sheet and duvet cover versions of these made by Cotton Mill Nepal. Obviously, with my new love of khasto, I was super excited to talk to them!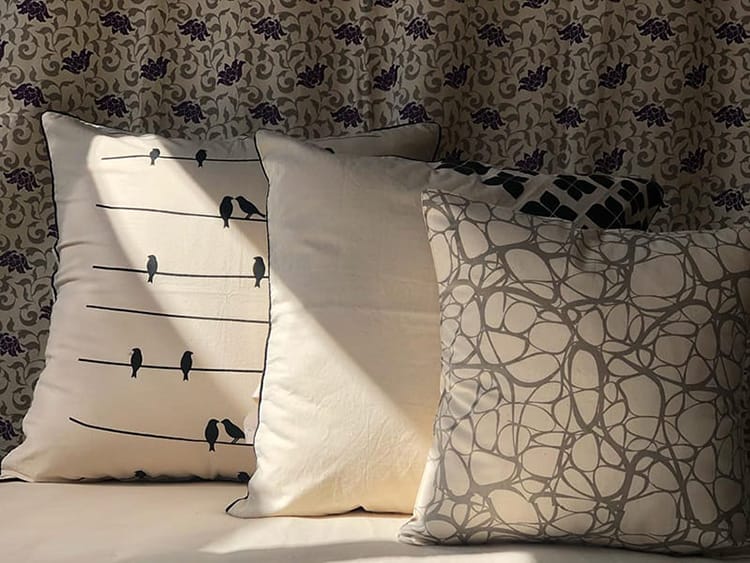 Tell us a little about yourself and your brand…
---
My name is Prasanna Basnet, and I am from Kathmandu, Nepal. Our brand name is Cotton Mill Nepal. The name comes from our childhood memories of the small hut like shops and factories.
I grew up in a small town in eastern Nepal called Biratnagar. This town used to be an industrial hub a long time ago. It still partly is. In those days, the city was full of small factories and mills. We used to go to these mills to buy a lot of things like herbs and curry powders but also to buy cotton to make quilts and pillows. As a child, I always wanted to own a factory of my own and every time I envisioned my dream, it was built of mud clay and straw. As an adult when I first thought of starting my business, this was the vision that came to my mind. Thus Cotton Mill.
---
What does Cotton Mill Nepal make?
---
We sell home textiles like sheets, duvets, covers, cushions, etc. all made of 100% cotton.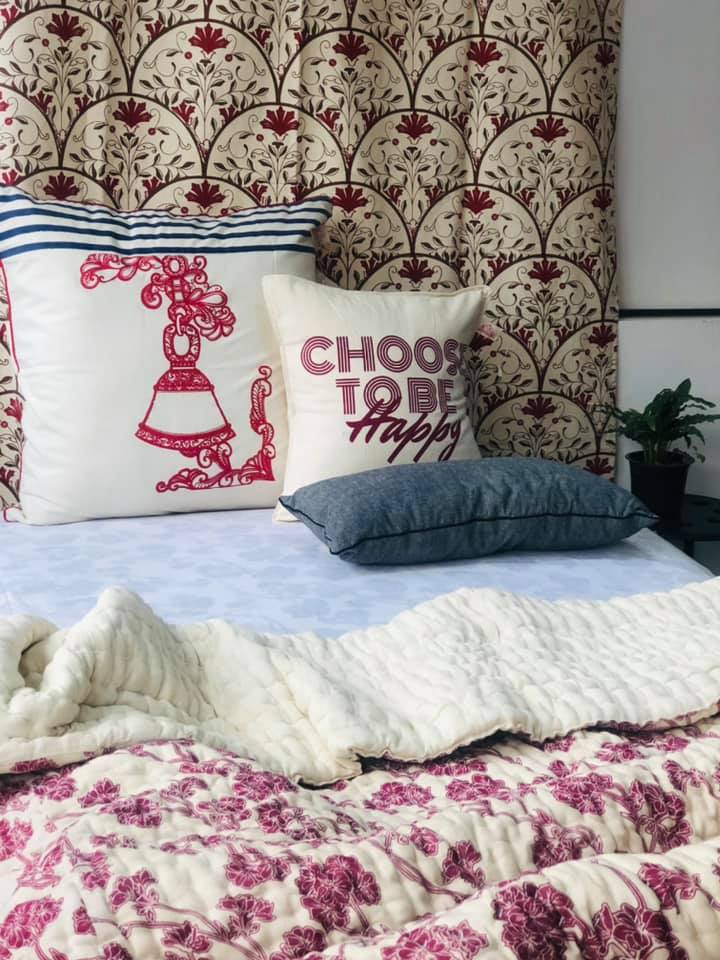 What inspired you to come up with your brand?
---
It was a childhood thought. I remember my mother so fondly used to buy cotton sheets imported from India. Sometimes they were not very beautiful, yet she had to make do with whatever was available. I wanted to make it easier for Nepalese to own Nepali products that are easily available, beautiful to look at, and made for the Nepalese and not just cheap imports.
---
How are your items produced?
---
Our story isn't just about our products or designs, but also of the people who put their heart into them. Since we started back in 2010, we've grown along with the people who have chosen to embrace our environmental ethos to produce textiles that they would be happy to use in their own homes, for their own families.
At any point in the day, our work floor is a hive of activity with women chatting and sharing stories as they design, cut, weave and stamp hand printed designs. In the midst of all this activity, you'll most definitely run into Mamata, who at 26 looks after the entire production cycle. Over the past four years, having mastered the whole production cycle, Mamata supervises the team of 25 women, all from the local community, who come and work there. For many of the women, this is their first job outside their homes and they take great pride in joining a professional team and becoming independent earners.
Many of the women we employ have to negotiate with their families for the few hours they come work with us. It takes them away from their regular household chores, but our work floor gives them a sense of community that increasing urbanization has eroded from their communities. Once the fabric they craft with their hands are packaged, you can see the pride they take in having a hand in producing them.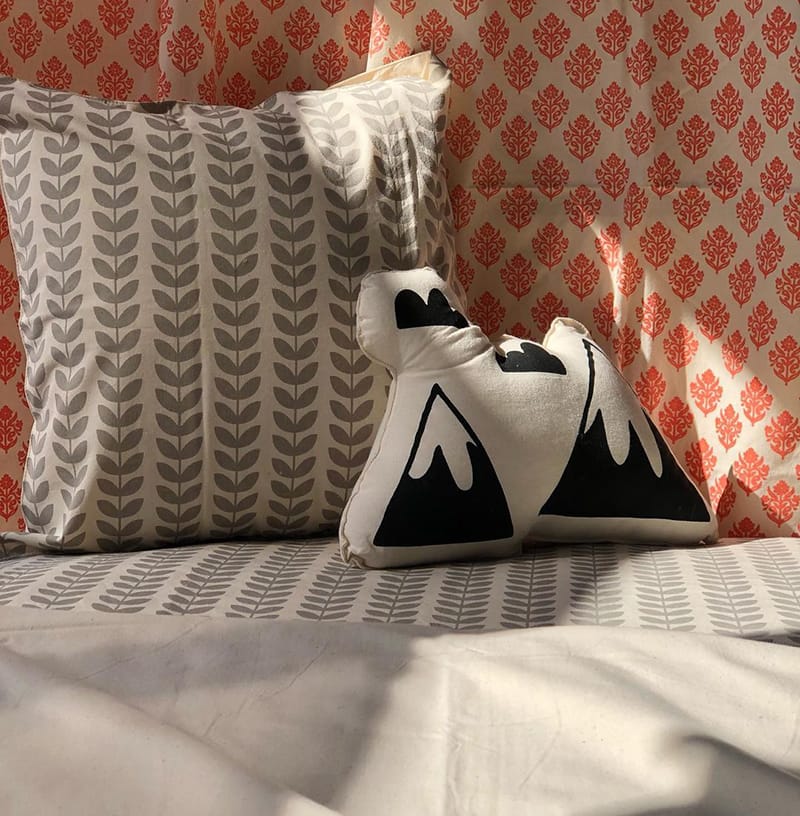 What is the price range of your items?
---
Prices of our products ranges from Rs 2000 to Rs 8000 for sheets and khastos (about $20 – $80 USD). Cushion covers cost Rs 250- 900 (about $2.50 – $9 USD).
---
Where can people purchase items from Cotton Mill Nepal?
---
At the moment, we have an outlet in Sanepa, next to the British School. We are selling mostly online right now. One can find us on Facebook and Instagram as Cotton Mill Nepal. We are open from 11:00 am – 5.30 pm from Sunday – Friday.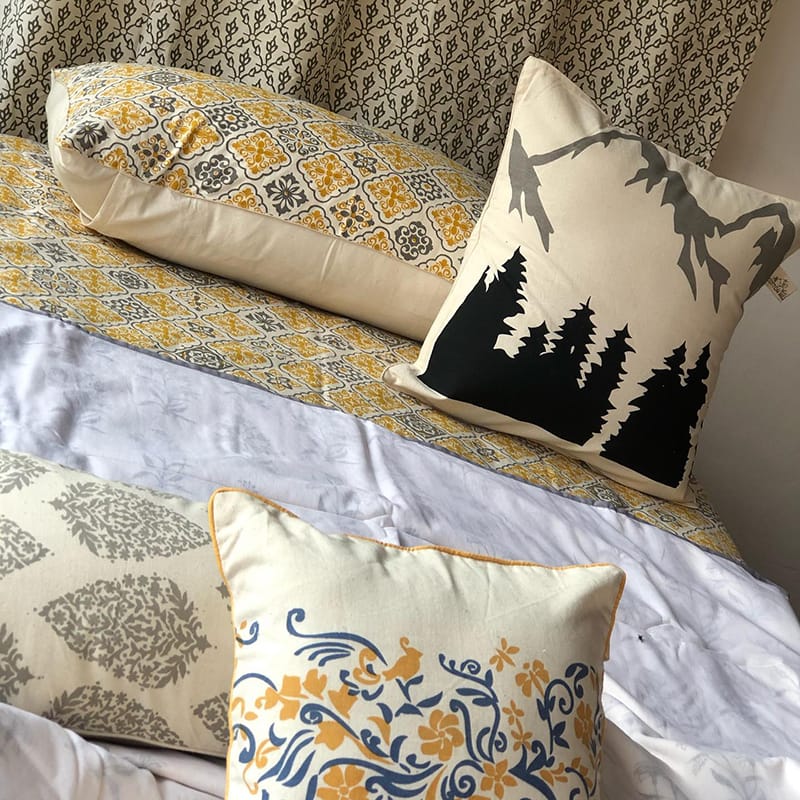 What is the best part of owning your company?
---
The best part about running my own business is that I can pursue my passion every day. I get to challenge myself each day and I get to prove myself each day. However, the thing that I value the most is that we touch people's lives every day, either by producing beautiful products that we Nepalese can be proud of or by employing women who otherwise would not be able to get jobs.
Most of the women in our factory came with no basic skills. Most of them had never witnessed the process of screen printing. It took us months, sometimes years, to train these women to become not just skilled in what they do today, but also to realize their own value in their families and in their communities. They have become role models for their children and are proud wage earners of the society.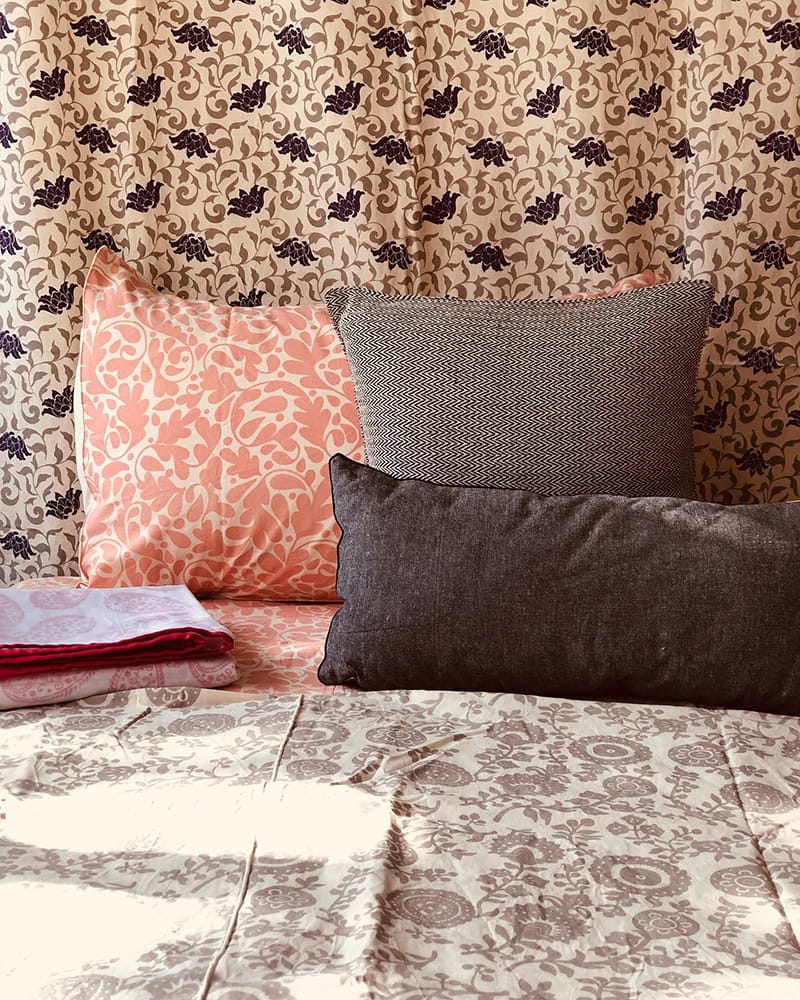 Follow Cotton Mill Nepal on social media…
---
---
You might also like…