This week's brand highlight is Danfe Works! I came across Danfe Works last year and was impressed by their sustainable business model and how they are continuously working to lower their footprint while showing people that sustainable clothing can be cool and stylish! Check out my interview with Kritishma…
Tell me a little about yourself…
---
Hi, I am Kritishma, one of the co- founders of Danfe Works Enterprises Nepal. I am a Kathmandu local. Pretty much in a world of my own with a limited circle (not a fun fact). But when it comes to having fun, I am out and about. I love to trek, have not hit many destinations yet, thus the list is long.
---
What is your brand called and why did you name it that?
---
Danfe Works Enterprises Nepal in short "Danfe Works". It was a struggle when we were brainstorming the name. Danfe (lophophorus) is the National bird of Nepal. The multicolored plumage and the metallic green crest protrude its magnificent appearance. Like the bird, our brand Danfe Works envisions to instill more dimension in the lives of the individuals we work with and for. The different colors symbolize people from different backgrounds, ethnicities and cultures coming together as one.
---
What does Danfe Works make?
---
Basically, we focus on women's clothing (dresses, shirt, tops, kurthi, coats, and jackets) and accessories (boho bags, canvas bags, Mithila art bags, sling bags, and laptop bags). Besides retail, we also cater to custom orders and bulk production for different products as per requirement.
What inspired you to come up with Danfe Works?
---
Initially Danfe Works started as a project of SAATH (a local NGO). Eventually, our aim was to build a sustainable model around the project which led to establishing an enterprise. As an enterprise our aim is to advance as a leading clothing brand in the local market and create an identity in the international market as a Nepali Brand. And, at the same time, work with marginalized groups from both urban and rural populations by providing training and employment opportunities.
A social enterprise that focuses on providing On-the-job training and employment opportunity to marginalized population of Nepal to come up with Nepal made products.
---
How are your items produced?
---
We believe fashion in an "evolution". When we look back, we did not care much about what we were wearing, who was making the clothes we were wearing or the story behind it. Today, we have started the conversation. As a clothing brand, we feel equally responsible as part of this ecosystem. Danfe Works is venturing towards sustainability. Most of our materials for bags are locally sourced and eco-friendly. We are in the process of replacing non-degradable materials with more organic and sustainable fabrics. All our products are made locally by our "didi bahinis" (big and little sisters) initially trained by SAATH.
---
What makes your products special or unique?
---
We believe every product has a story. And our products speak of those behind the scene stories. Story of every soul behind the product. Being mindful of the waste we produce, we try our best to make use of the wastage in our own production. Soon, most of our bag designs will be reincorporating "by product"/ Zero waste as the inner lining making a strong statement to encourage "reuse/recycle/up-cycle" as a way of life.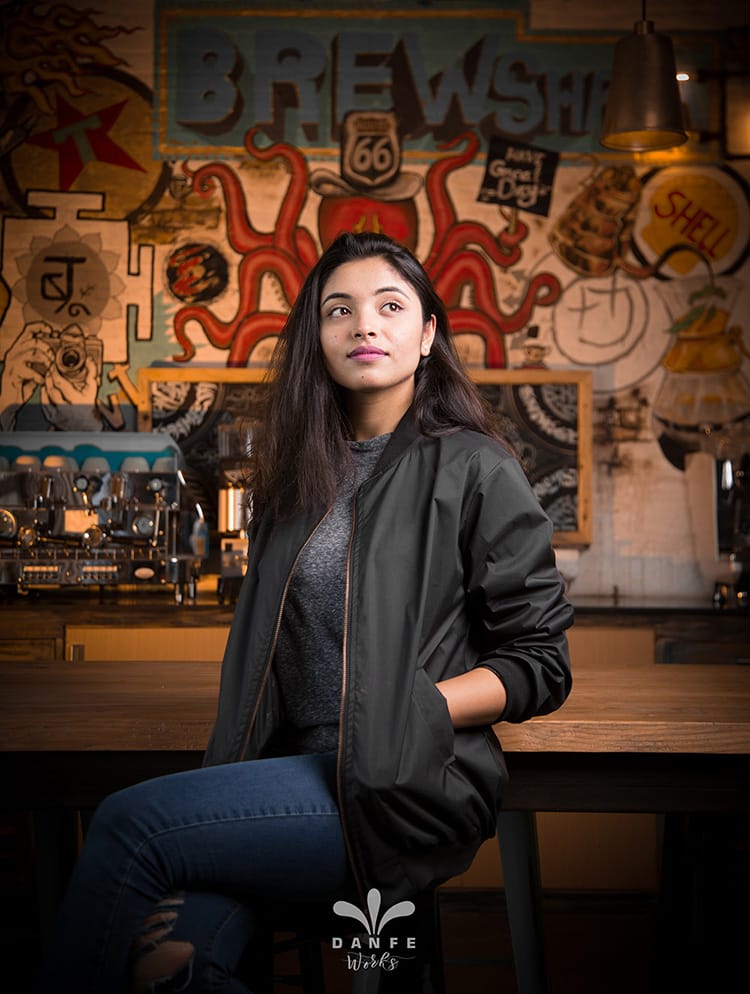 What is the price range of your items?
---
Our price ranges from Rs 50 ($0.50 USD) to Rs 7000 ($70 USD) mostly. As for the traditional collection, the price ranges from Rs 2000 ($20 USD) to Rs 60000 ($600 USD). For custom orders, the prices range according to the customer requirement.
---
How many people do you currently employ in Nepal?
---
At present we have total of 12 people (4 management and 8 operations)
---
Where can people buy your items?
---
Danfe works is located in the area of Jhamsikhel. Jhamsikhel is emerging to be one of the most 'up-to-the-minute' kinds of places in Kathmandu
Working Hour: 11am to 7Pm
Visit their Website
Ph. 977 01 6200083
We also have limited product sold at Daraz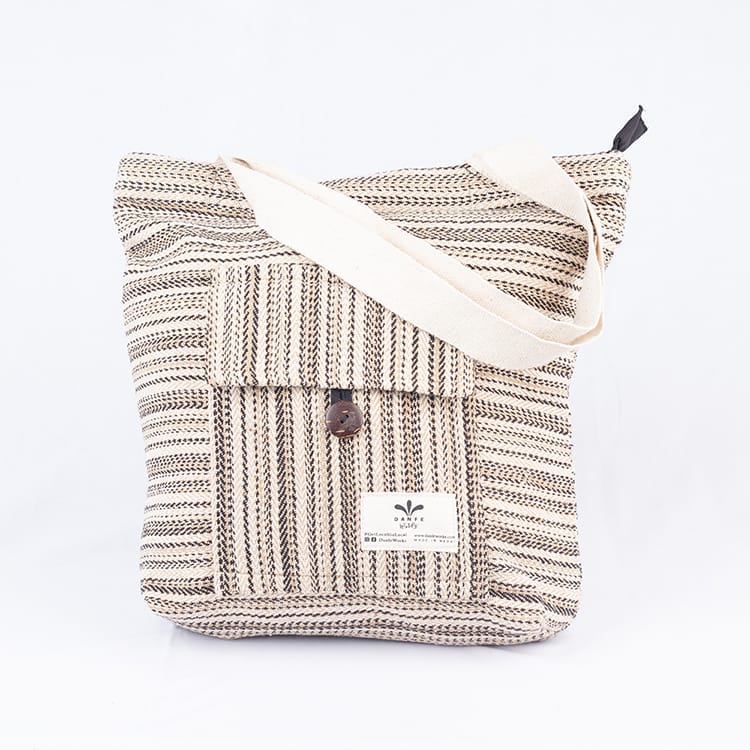 What is in store for the future at Danfe Works?
---
To establish ourselves as a "Sustainable Brand." Sustainable fashion also means ethical fashion where all the workers get fair pay, treatment and a healthy environment to work in. As a brand, we are equally responsible to endorse "do no harm" to the environment. In terms of expansion, we want our product to reach different parts of the country as well as the international market.
---
What is the best part of owning this company?
---
The experience of running the company with freedom of making your decision that is aligned with the most spirited team which ultimately leads to creating impact in the bigger picture of generating opportunities for amazing women.
---
Is there anything else you'd like to share about your brand?
---
We are evolving with time and need. As a brand, we are in a mindful journey of creating opportunities and delivering services at the same time. Being a local brand is full of challenges, but with challenges comes prospects and infinite opportunities. Just a decade ago, we were not able to name Nepali products or Nepali brands, but today we see hundreds of brands. Awareness and consciousness to understanding and valuing local products is equally important on the consumer side.
---
Follow Danfe Works on social media…
---
---
You might also like…