This week we are featuring Kallisto which a friend of mine told me about last year. They make beautiful hand painted sarees among other things. One of my friends wore one to my wedding and it was absolutely stunning. I love that this company creates beautiful modern designs with a sustainable business model, and of course, they are made in Nepal.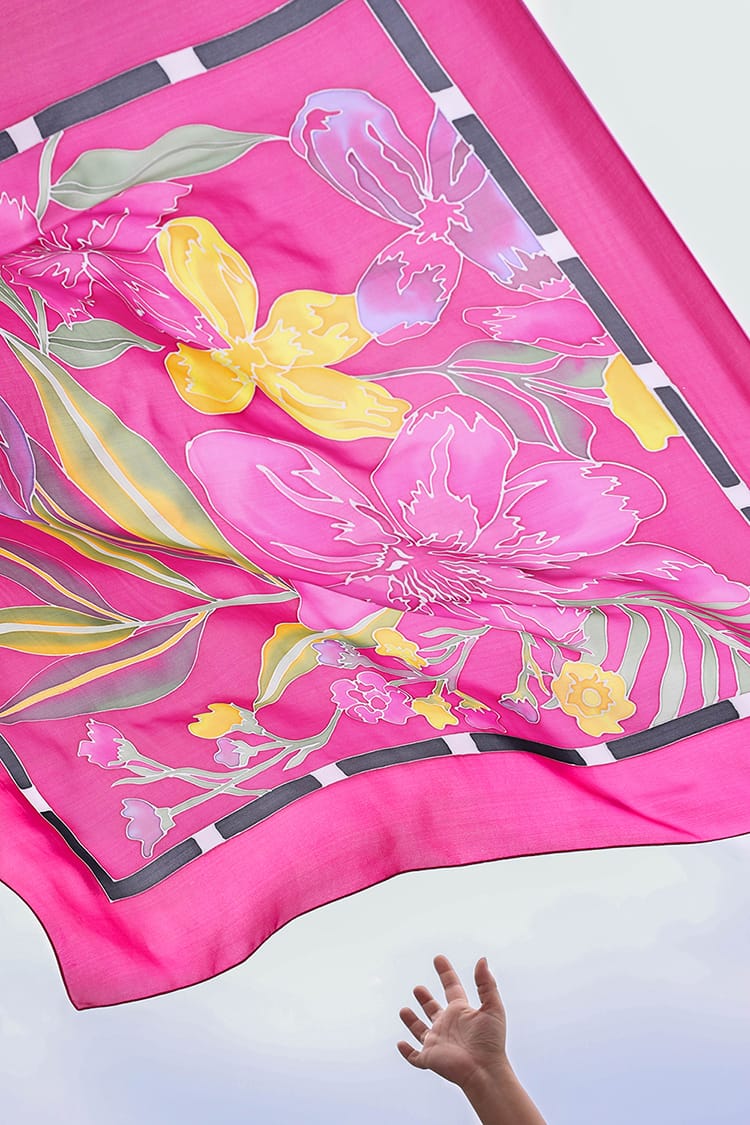 Tell me a little about yourself…
---
With two decades of experience in the fashion industry, Anu Shrestha established Kallisto Designs with the vision of promoting Nepali crafts worldwide. From a very young age Anu had a keen interest in fashion as she would DIY the clothes she bought to make it as good as any designers. She takes inspiration from the culture she grew up in and the beauty around her with her passion for travelling. Anu loves to spend time with family and friends as she holds them very close to her heart as do they.
---
What is your brand called and why did you name it that?
---
Kallisto meaning "most beautiful" in Greek, invokes willpower and effervescence. Embodying Anu's personal and professional philosophy, the name Kallisto dwells in positivity as it describes the essence of the brand which is dedicated in creating exquisite wearable pieces of art.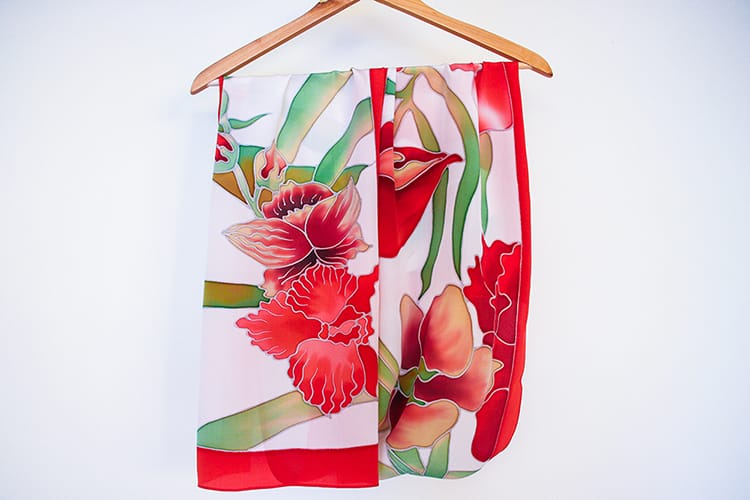 What does Kallisto make?
---
Kallisto Designs specializes in silk and cashmere products. For women we offer an array of hand-painted sarees, kaftans, dresses, ponchos, scarves, shawls, etc. and for men we make ties, pocket squares, waist coats, shirts, and traditional Nepali attire (Daura Surwal). All our products can be customized and made to measure for each client.
---
What inspired you to come up with your brand?
---
Born and raised in Kathmandu, a city with rich traditions, architecture and culture, Anu Shrestha was mesmerized by art at a young age. This creative outlet for self-expression enabled her to explore and develop her passion for fashion. Her collections portray the rich Nepali culture in exquisite detail – the fabrics and the designs together bring out her creativity, passion, and expertise.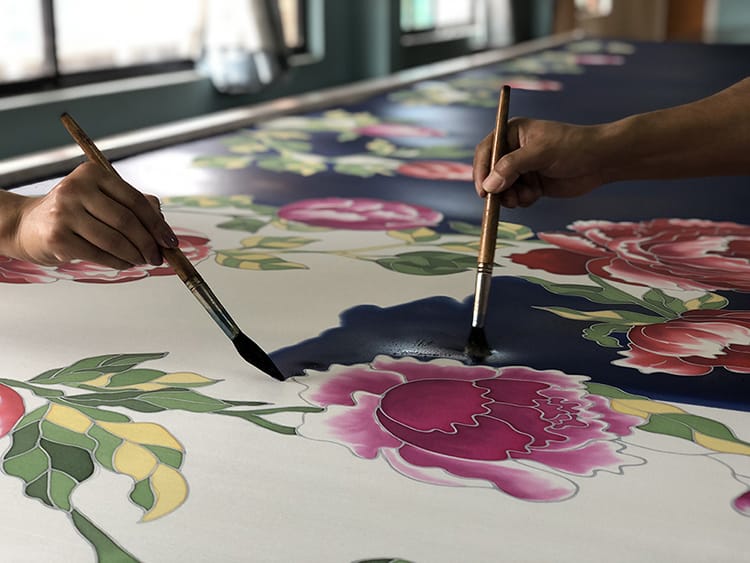 How are your items produced?
---
Kallisto Designs attempts to integrate fashion and consciousness. With our mission to advance sustainable and ethical fashion, we use the highest quality fabrics coloured with eco-friendly dyes which are natural or low impact azo-free. Implementing and encouraging responsible creation as well as conscious shopping, we promote home grown silk products, hand painted by skilled local artisans.
---
What makes Kallisto's products unique?
---
We specialize in intricate detailing and distinctiveness as each product is individually hand painted. Kallisto Designs employs and believes that supporting local artisans, craft producers is one of the most ethical and sustainable ways ahead in the fashion industry. We produce hand crafted, timeless designs emphasizing our commitment to slow fashion.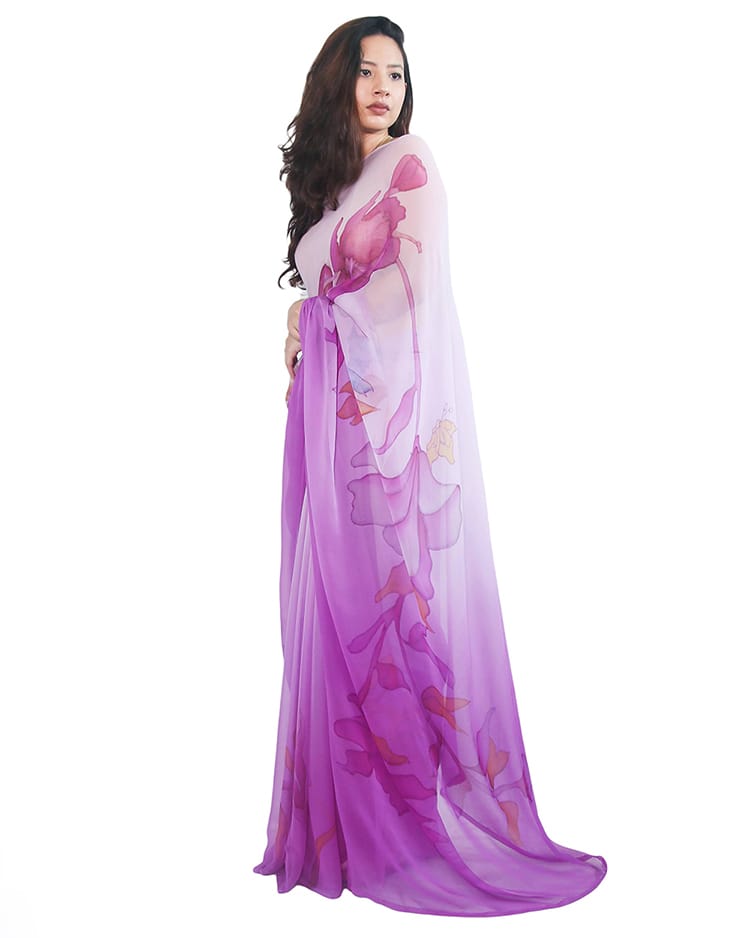 What is the price range of your items?
---
Our best selling products are our sarees which start from NPR 14,000 and scarves from NPR 1,200. Our accessories such as pocket squares, ties, masks, scrunchies, etc. start from NPR 199.
---
How many people do you currently employ in Nepal?
---
Our skilled team consists of 25 people. Each of them has their own expertise.
---
Where can people purchase your items?
---
Our store is located in Kalimati, near Solatee Hotel. We take online orders via Email, Instagram and Facebook. You can also find a few of our products on display at Dhuku (Uttar Dhoka) and The Local Project (Maharajgunj).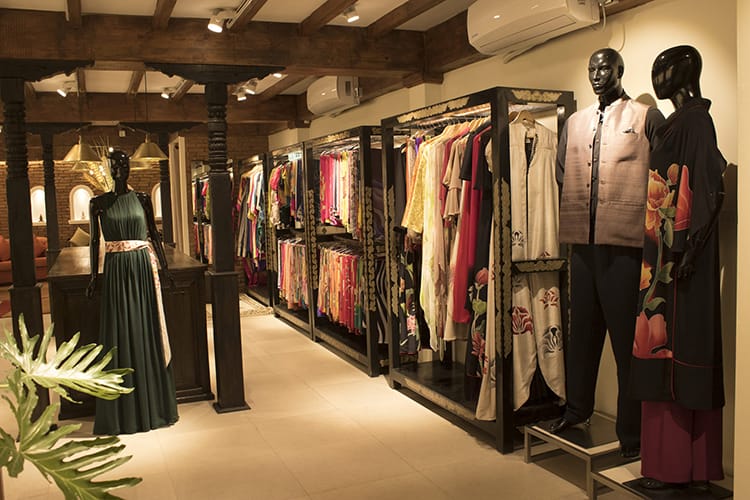 What are your plans for Kallisto in the future?
---
We will be launching our online shopping website soon. You can find us at www.kallistodesignsnepal.com. We are exploring our line of accessories such as baby blankets, hair accessories, jewelry, bags and more to provide best quality and comfortable products. We also aim to promote minimal wastage and produce up-cycled and recycled accessories.
---
What is the best part of owning your company?
---
As Kallisto Designs is a sustainable and ethical brand, I am proud to be a part of a revolution which is promoting conscious fashion and in steering the Nepalese fashion industry in this direction as well. With the little recognition we have received in the past few years, especially internationally, I am delighted to be able to showcase the capabilities of Nepalese artisans globally.
---
Follow Kallisto on Social Media…
---
CONSCIOUS. ETHICAL. SUSTAINABLE. RESPONSIBLE. MADE WITH LOVE
---
You might also like…