This week's brand highlight features Pia. Pia first caught my attention when I was shopping in a local boutique and their beautiful handmade copper vases caught my eye. But this company is more than just home decor. They offer an array of products which are all locally made in Nepal. Read my interview with Marie Ange Holmgren Sylvain below to learn more!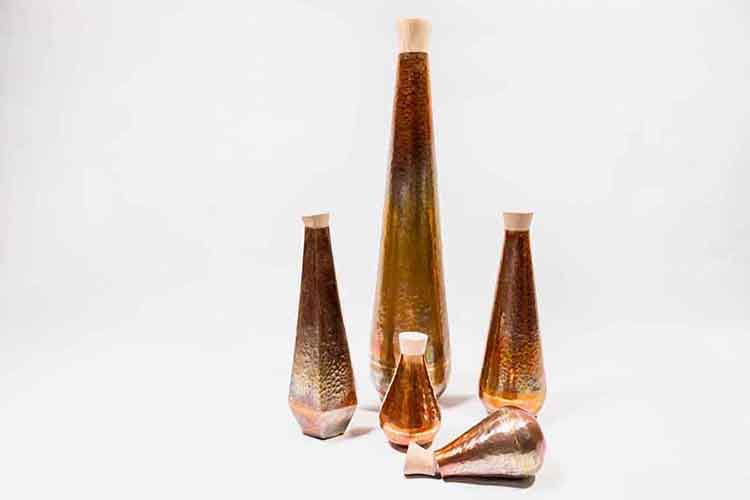 Tell us a little about yourself…
---
I am Marie Ange Holmgren Sylvain, the founder of Pia. I was born in Haiti but grew up all over the world. Before founding Pia I worked 30 years for the UN as a filmmaker in many duty stations. I am fortunate that my hobbies are part of my profession so I hardly feel stressed at work. I love taking photographs, observing people's lives and discovering. I try to make time to play my musical instruments. My latest passion is the hangpan, a fascinating, very meditative instrument.
---
What is your brand called and why did you name it that?
---
Our brand is named Pia. It is a name my mother loved and wanted to call me. Somehow it did not happen, but I associate this name with my mother who was a very educated, beautiful and elegant woman. She taught me that beauty resided in the depth of our thinking, in the elegance of our thoughts and intentions, in the way we treat each other. I wanted to honor her by creating a brand that had more than esthetic value, a brand that reflected traditions and cultures through the hand of artisans.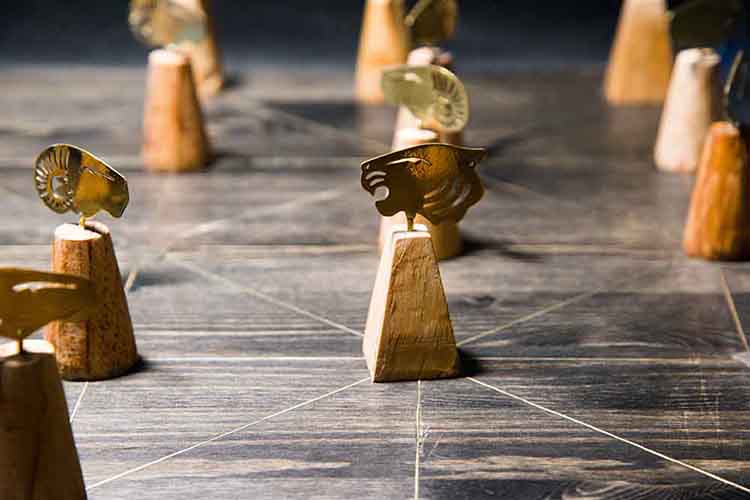 What does Pia make?
---
We design and produce home decor products and accessories. Pia products are handcrafted by artisans around Patan, the city of art. We blend traditional artisanal skills with contemporary designs so our products have their place in today's lifestyle.
---
What inspired you to come up with Pia?
---
Artisans of the world have so much to offer, they have skills that have been passed on through generations. Cultural identity lies in their hands. I realized many artisans here don't want their children to do what they are doing, or they want to leave the country and try to find jobs with better pay, at the price of sacrificing their hard earned skills.
With Pia, we want to redefine the meaning of luxury from wasteful consumables to handcrafted products with a story. Promoting them preserves them from fading away but also opens the consumer's eyes to the real value of the things they buy.
---
How are your items produced?
---
All our products are ethically and locally made, handcrafted by traditional artisans who have their own workshops. We use traditional, natural materials like copper, brass, wood, leather, and we try to minimize the use of plastic by using cloth and paper packaging.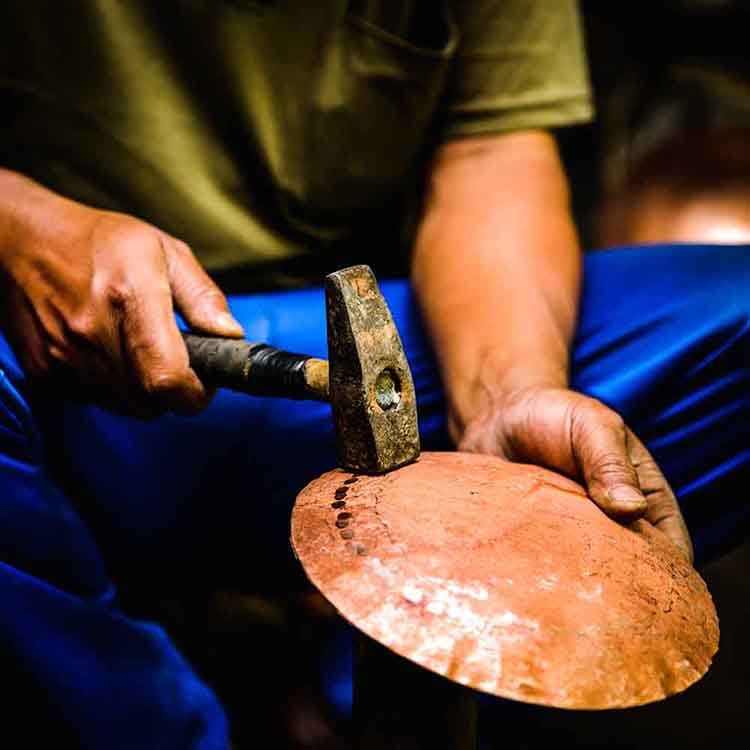 What makes your products unique?
---
It is the design. Each product in Pia's collections is carefully designed and developed to the smallest detail and then individually made by hand. This is what gives our products their unique appearance and value.
Pia products are designed with a thought of harmony in diversity and multiculturalism. We are inspired by different cultures and traditions and put these inspirations in the hands of traditional artisans.
---
What is the price range of your items?
---
Our products are priced from Rs.600 ($6 USD) to Rs.80,000 ($800 USD)
---
How many people do you currently employ in Nepal?
---
Pia has a small team of three at the studio, and we give work to artisans with different skills around the valley of Kathmandu: coppersmiths, blacksmiths, jewelers, carpenters, embroiderers, tailors, potters, and leather workers.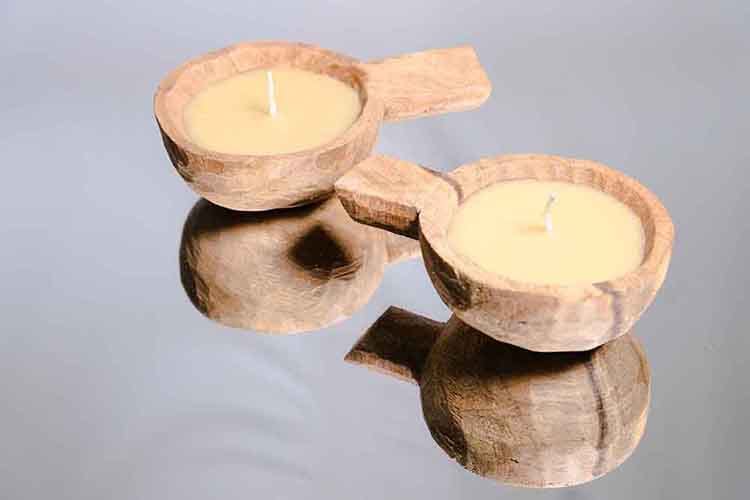 Where can people purchase your items?
---
We currently have our products at four stores in Nepal. In Nepal, you can find them at:
Image Ark – Kulimha Tole, near Patan Durbar Square, Lalitpur (open from 10:00am to 5:00pm)
The Dwarika's – The Dwarika's Hotel, Bakhundole, Kathmandu (open from 6:00am to 10:00pm)
Outside Nepal, we have our products in these stores:
Kathika – Beesdseweg 5, 4104 AW Culemborg, The Netherlands
Kadeloo – Ondernemingsweg 224, 1422 DZ Uithoorn, The Netherlands
Lhasa Boutique – Münstergasse 51, 3011 Bern, Switzerland
Mulxiply – 93 Washington Ave. #3 Portland, Maine, The United States
Online…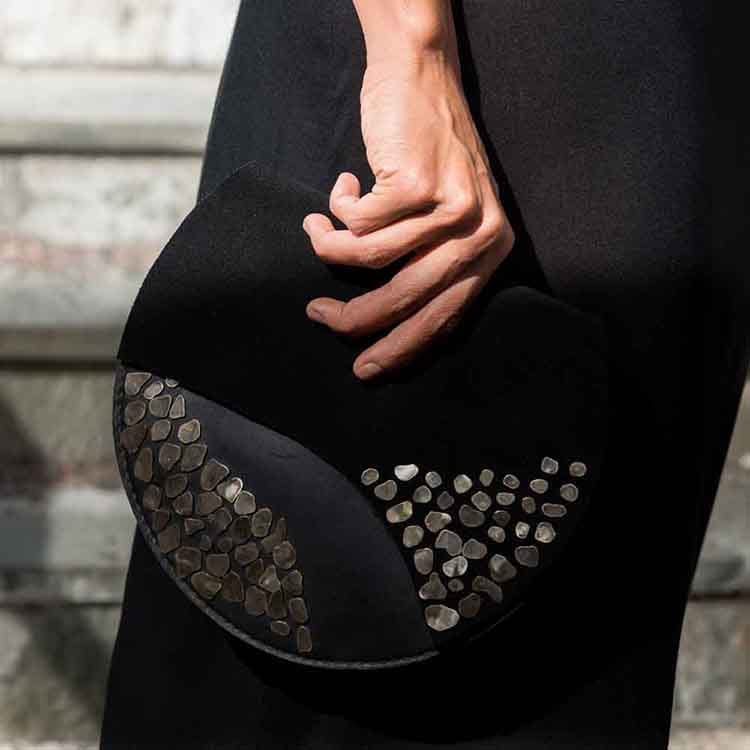 What does the future hold for Pia?
---
When we think about our future, we think about the future of artisans in Nepal. We want to be able to give them work, to keep promoting them and helping them to preserve their traditional skills. We are working on our end of the year collection, experimenting with different kinds of traditional crafts.
---
What is the most rewarding part of owning Pia?
---
This business has given me the opportunity to have a close interaction with artisans who still have one foot in traditional lifestyle. It has its perks and troubles, but the best thing about it is that they live prioritizing human value over work. Every interaction with them lets us have a piece of their way of living, a window into their traditions. We receive treats and knowledge about their culture that could not have been found anywhere else. Last year during Tihar, our copper artisan brought us a traditional sweet that is made specially during that time of the year. He explained how they were made in a way that has been in practice since the ancestral times, they looked like a piece of art. These kinds of little things are what mean the most to me. There is a different kind of connection, a deeper relationship which I am grateful for.
I am still on a journey with my team, we are still learning so much about the many crafts that our designs need, to take the form of a product. We have to take their abilities into consideration while designing Pia products, we have to think what skill might go with a certain design so they fit a contemporary lifestyle while still displaying the traditional skills. We adapt our designs to the traditional skills of our artisans by taking inspiration from their way of living, which highly influences their way of crafting things. This whole experience makes running this business so dear to me.
---
Follow Pia on social media…
---
Find us online:
Instagram: pia.nepal
Facebook: Pia (@pianepal1)
Email: [email protected]
Website: https://www.pianepal.com
Phone: 01 5545655
---
Is there anything else you'd like to share about your brand?
---
We believe that we all are at a turning point in our lives. We need to change the way we think and reconsider the things we value. We need to prioritize people and the planet, make intelligent and sustainable choices and stop thinking only about our little selves.
For me, a multicultural world is a rich world. Now that we have connectivity, travels, internet etc. why not expand our horizons, open our eyes, minds and hearts to other cultures and embrace diversity. 8 billion people are a lot of potential friends!
---
You might also like…