I'm always on the lookout for brands made in Nepal, and I can't believe I didn't find this one sooner. I was walking through Le Sherpa and must have passed the Ramalaya store a million times, but this week, my friend and I went in to look around. I was immediately drawn to their kasto shawls which are my new favorite thing. Shortly after, I noticed all the cute dresses they had and the adorable baby clothes with prints of animals that live in Nepal! Check out what Rainashree Pande had to say about her brand when I interviewed her…
Tell us a little about yourself…
---
My name is Rainashree Pande. I love art, baking and reading up on handmade products with the exciting things new homegrown brands are creating. I was born and brought up in Kathmandu, and I progressed with my studies from a local Nepalese Middle School to an American International High School in Nepal to a College in Australia, and now, married in India. These transitions have made me appreciate my Nepalese origins as well as learn to value and present an alternative perspective. I love animals and one day hope to create a foundation that supports animals and animal rights in Nepal.
---
What is your brand called and why?
---
The brand is named after my parents Himalaya and Rama. It represents the charm and sophistication both my parents represent. As the brand was conceptualized and founded by my mother and I, we also like Ramalaya as it means 'House of Rama'.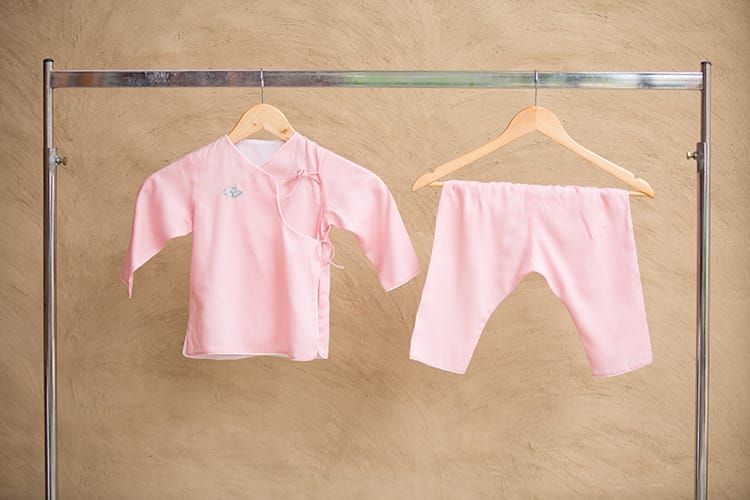 What does Ramalaya make?
---
We outsource all our products to smaller ateliers, who excel at their craft and focus on small batches only. Our product collections are…
Home – embroidered cushions, yak and alpaca throws, handmade napkins, handmade table matts, hand poured scented beeswax candles, essential oils.
Bath and body – Six Seasons Collection of Bath Oils, Himalayan Bath Salts, hand poured soaps, body lotion with essential oils and travel perfume.
Stationary – Handmade notebooks from Loktha (tree free) paper, handmade recycled pencils, handmade metal bookmarks and money clip
For Her – Pashmina shawls, Dambar Kumari Khasto (three layered day blanket/shawl), muslin layered dresses and shirts
For Babies and Kids – Three layered muslin baby blankets and baby pajamas for summer and winter.
---
What inspired you to come up with your brand?
---
Ramalaya was founded by my mother and I, to source the best curated products from foreign companies. While Himalayan Atelier was created by Ramalaya as an ancillary company to promote and create products and artisans of Nepal. With the popularity of Himalayan Atelier, Ramalaya is now synonymous with products that are made in Nepal.
We realized that we could promote products made in Nepal and compete with foreign brands. All of our products have been created to surpass trends and follow the local feel of Nepal.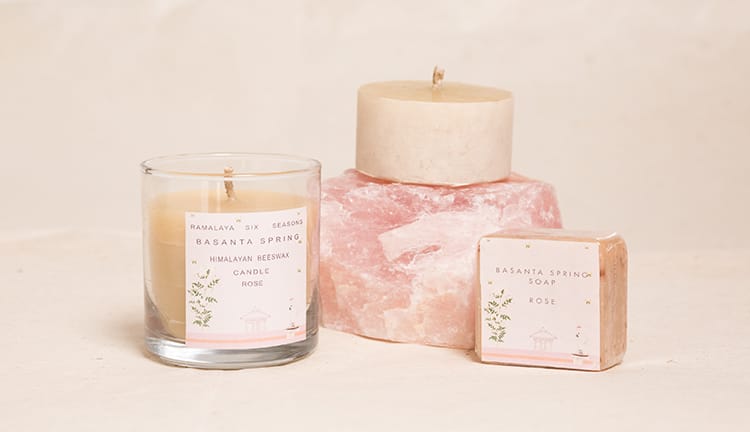 How are your items produced?
---
For fabric, we source the best fabric and have them block printed and then have them stitched at different ateliers. Therefore, we provide jobs to different layers of the industry. We connect with small vendors and batch makers to create personalized products for Himalayan Atelier. As they are small in nature, it is more interesting to talk ideas with them, where you can both 'be on the journey together,' from product conceptualization to creation. It is also better to work with small scale ateliers, where you can see them work and cross-pollinate ideas to make products.
We aim to retain traditional techniques in our collection, the Mountain Metals, by carving and hammering metals found in the Himalayas such as brass, copper and silver. Metal crafts is an ancient art in Nepal. They are typically made using the lost-wax casting method.
Product lines and packaging are designed by local artists using ecological materials and are all made in Nepal by local artisans. Felt baubles on our packaging are made from wool which are hand rolled by women around the valley. Our fabrics (where possible) are naturally dyed, using seeds and minerals local to Nepal. Waste fabric is sent from our stores back to the workshops to be reused as our perfumed sachet covers.
In the Wild Crafted Collection, we bring to you the treasures of nature from the forests and plains of Nepal in line with our conservation efforts. Our pure bees wax candles have been hand poured and have a hand braided cotton wick, infused with natural essential oils. Buying pure beeswax candles helps in sustaining our local bee farms.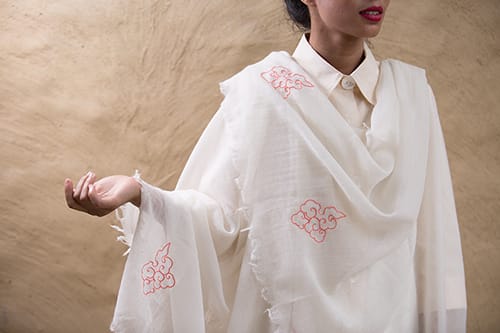 What is the price range for items from Ramalaya?
---
We range anywhere between Rs. 500 – Rs. 15,000 (about $5 – $150 USD)
---
Where can people purchase your items?
---
Retail Outlets – Le Sherpa, Maharajgung,
Head Office – Chundevi, Maharajgung (by private appointment only)
Website – www.himalayanatelier.com (cash on delivery only)
Locally, you can call us at 4006590 or mobile 9841164310.
We can also provide you with a personal shopper, who can show you the items at the shop by whats app or viber video.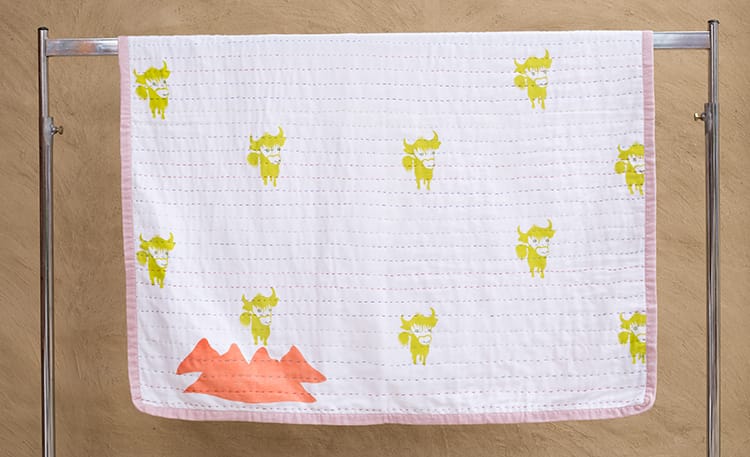 What is the best part of owning your company?
---
Knowing that your product is being showcased somewhere in someone's house somewhere in the world. That it is being cherished for being Nepalese, for its functionality and design. And that the products are not being bought as aid for us but to appreciate us. It is good being able to stand on par with any other brand globally. The creativity at the company is a constant driver for us. As we spearhead a lot of collections, we continue to learn from local crafts folk and they learn from us. We lean on each other for support and creativity.
---
Follow Ramalaya on Social Media…
---
Facebook Handle: RAMALAYA
Instagram Handle: RAMALAYA
Website: www.himalayanatelier.com
---
You might also like…