This week's brand highlight is Yatri Supply. Yatri Supply is an outdoor brand specializing in backpacks, and you guessed it… they're made in Nepal! I first came across Yatri's products at one of my favorite stores, The Local Project, which specializes in items made in Nepal. Their bags are well made and are great for day hikes, short treks, or just walking around during the day. Check out my interview with founder Ujjwal Gurung…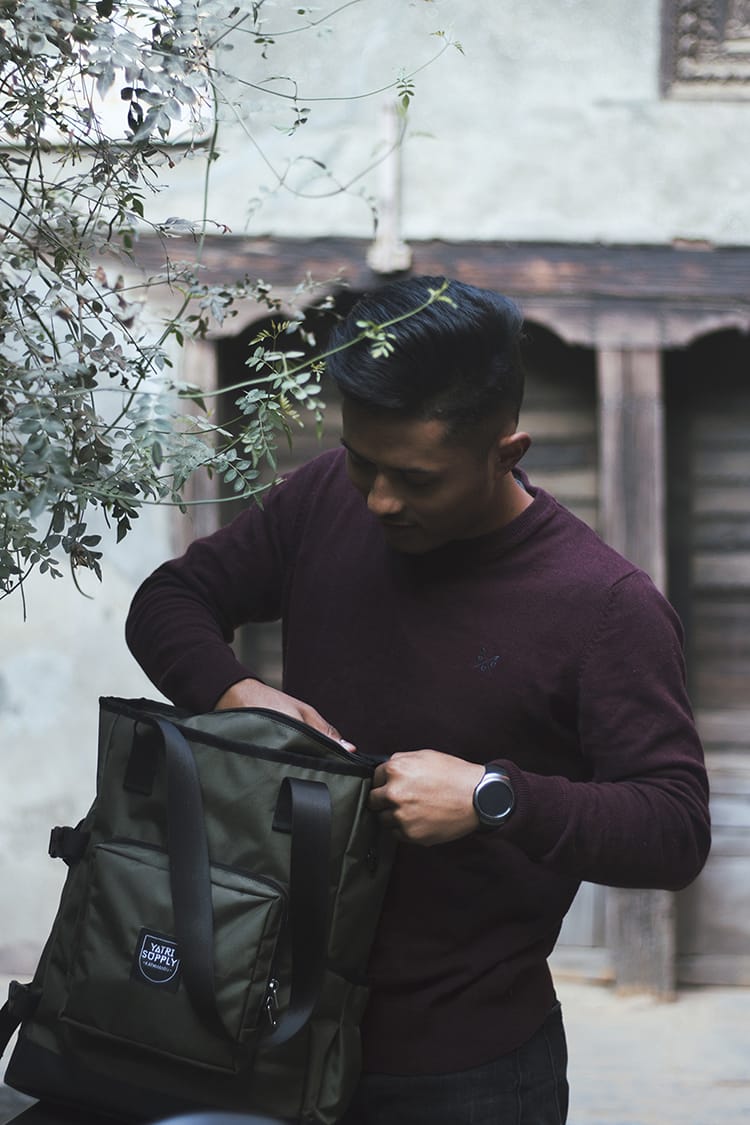 Tell us a little about yourself…
---
I'm Ujjwal Gurung and I live in Kathmandu. I'm the co-founder of Yatri Supply. I am very fond of photography and filmmaking. I also enjoy playing tennis and never miss any opportunity to travel whenever I get the chance.
---
What is your brand called and why did you name it that?
---
Yatri in Sanskrit means 'a traveller, seeker or a pilgrim who is making a journey'. As a traveller, we're constantly learning about ourselves and the world we live in. Travel always brings an opportunity to overcome fear, awaken empathy, creativity and global understanding. It connects us to people and the planet. Yatri is about our journey through life, and we want to associate our story with the name.
---
What does Yatri Supply make?
---
We're focused on making durable products that make travel easy. We currently have backpacks from our 'City Explorer Series' that are designed for curious adventurers who value simplicity and functionality. We have pocket notebooks to log daily adventure and pouches for organizing travel essentials. Camera straps made from 550 paracord which can be unraveled into a 30 to 35 feet rope during an emergency. And recently, we've introduced Yatri Living, a sub-brand where we focus on making sustainable products for home. Under Yatri Living, we have soy wax candles, beard oil and bamboo toothbrushes to name a few.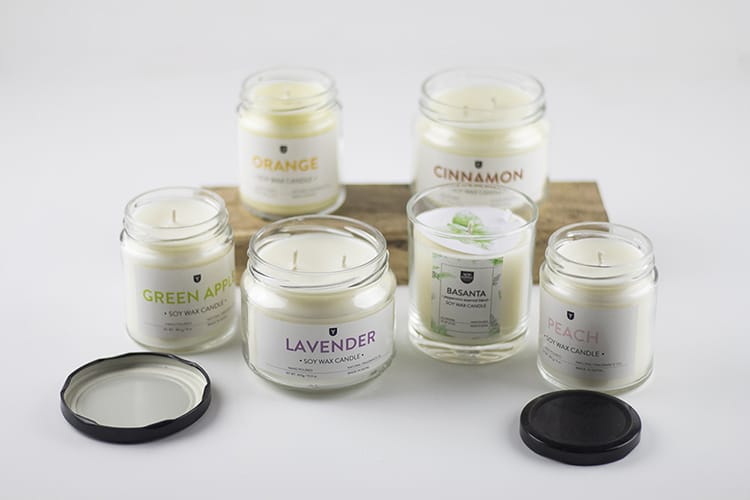 What inspired you to come up with Yatri?
---
I've always loved traveling, but I'd never thought of starting a travel brand. It was during a trek to Mardi Himal when a sudden downpour almost ruined my camera. From that moment onwards, I wanted to make products that suit the need of every traveller like me. Initially, we did not have enough resources or the technical know-how. We started with camera straps and added more products steadily.
---
How are your items produced?
---
We source materials from local as well as international suppliers. Our backpacks are made from Cordura fabrics because it's tough, durable and water-resistant. They are carefully stitched, and we give a lot of attention to details. We produce them in-house and work closely with our manufacturing partners.
Under Yatri Living, we aim to make products with less environmental footprint. For instance, we use soy wax instead of paraffin wax in our candles. The packaging is made of cotton and the glass containers can be re-purposed. We're also currently working on a new collection of accessories made from local natural fabrics. We realize that 100% sustainability on our supply chain is not quite possible, but we make an effort to make informed choices in favor of sustainability where we can. We'll continue to research, learn and adapt as we move forward.
---
What makes your products special?
---
We make our product in small batches. They are crafted slowly to ensure that our products are of the best quality. We rigorously field-test our products and make changes based on collective feedback. While our products are durable, we also make certain that it is equally functional and serves its purpose.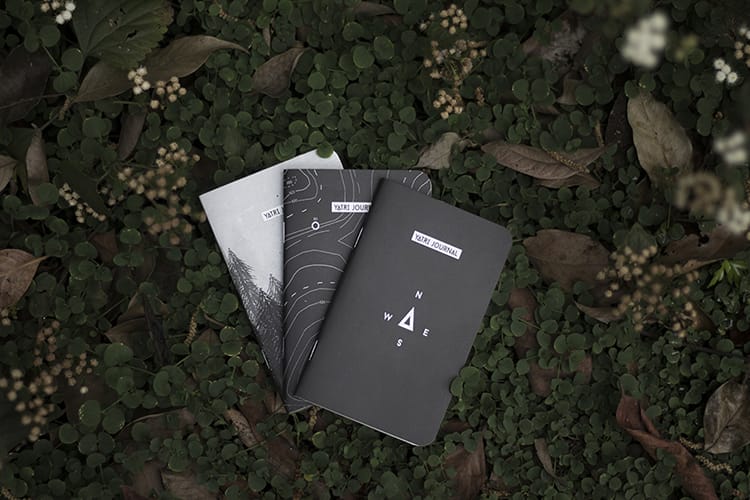 What is the price range of your items?
---
The price of our products ranges from Rs. 145 ($1.25) to Rs 7000 ($60).
---
How many people do you currently employ in Nepal?
---
We are run by small but very passionate team members. We have three core members who look after the design, operations, branding and sales. While a team of four artisans bring our vision to life.
---
Where can people buy your items?
---
The Local Project Jhamsikhel Evoke Cafe & Bistro Jhamsikhel, Lalitpur Kathmandu, Nepal
The Local Project Pani Pokhari Le Sherpa Restaurant
Pani Pokhari, Kathmandu, Nepal
---
What does the future hold for Yatri Supply?
---
We are currently working on backpacks designed for longer journeys. We are testing out prototypes and experimenting on new ideas. We are also planning to create a common space where travelers can come together and get involved while enjoying a drink or two, and hopefully a flagship store too.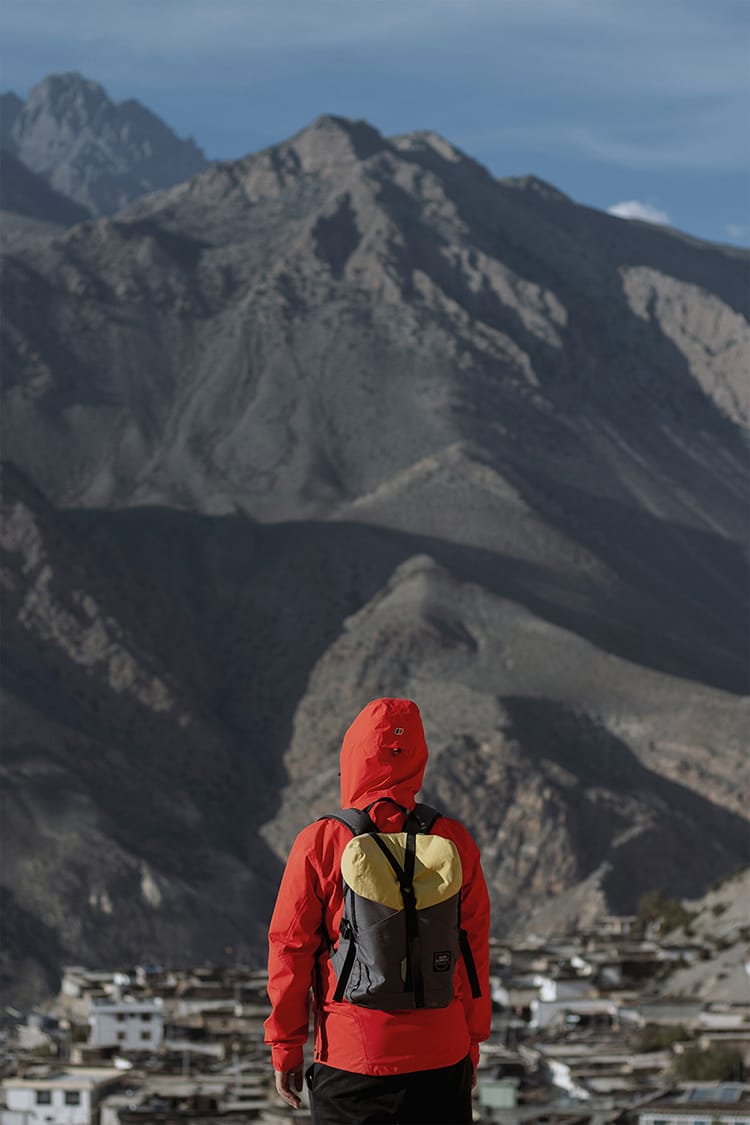 What is the best part of owning your company?
---
The best part of running Yatri is helping build a community of travelers who shares the same vision. We want to build a world more connected to nature, inspire people to travel, open their minds and live meaningfully. By sharing stories of exploration and human potential, we want to bring people together to help build a future we want to live in.
---
Is there anything else you'd like to share?
---
Yatri Supply was founded from our home in Kathmandu. We are a small brand with bigger dreams. As we continue to celebrate nature and adventure together, a portion of the sales proceeds will go towards helping plant trees. We want to build a stronger community of travelers who are passionate to share their story of exploration, as well as work towards helping preserve our environment.
---
Follow Yatri on Social Media…
---
---
You might also like…