SIM cards have always been a bit of a mystery to me. Prior to traveling, I didn't even know you could change a SIM card. An expensive phone plan seemed like the only option. I remember Googling, "How to get a cheap phone plan for Asia." One search after the other said, "SIM cards are cheaper than a phone plan." So, I arrived in Asia and started switching my SIM card in every country I visited. The options for a Nepal SIM card are a little more complicated. I always joke with other tourists about how surprisingly good WiFi and cell service are in the country. I mean, you can literally check your e-mail at Everest Base Camp! The reason it's a little more complicated is because there are two major SIM cards in Nepal, and they each have service in different areas.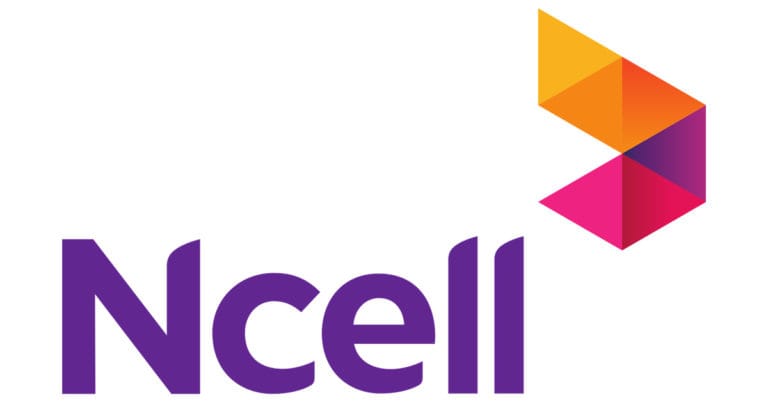 ---
Ncell SIM Card
---
Ncell is by far my preferred SIM card of choice. It seems to be the most popular in the Kathmandu Valley, and it's easy to buy top up cards almost anywhere in Nepal. I've used it all over the country, and while it doesn't work everywhere, it does seem to be the better choice if you're moving around the country constantly.
Where to buy an Ncell SIM card in Nepal
This is where you have to be a little careful. Buying a SIM card is a great way to get ripped off in Nepal. People sell them for all different prices, and if you're desperate, you'll generally pay for the convenience. I got my SIM in Thamel, but I only go to one specific store. He's the only guy (out of 20 shops) who didn't try to rip me off. If you Google "Momo Hut Thamel" you'll see it has an entrance to an alley way. Don't go in the alley. To the right of the alley is a place with a sign that says "Digital Photo Print." That's the place. On a side note, Momo Hut makes some awesome Momo!
What to bring with you
In order to get a SIM, you'll need a copy of your passport and visa (for Nepal) and a passport photo. You'll also need to fill out a form at the shop. Most places just take a picture of my passport on their phone, but they will charge you for a passport photo if you don't have one with you.
How to activate it
Usually, the person at the counter will be kind enough to activate your SIM for you, so this is super easy. Make sure to retain your old SIM for when you leave the country. It's a good idea to keep the little packet that the SIM came in because it has your phone number and some instructions on it. I always take a photo of it as well just in case I loose the packet. Activation can take a day for some phones. Mine worked almost immediately. My mom and friends who visited recently also had theirs working in 15 minutes.
---
---
How to refill this SIM
If you're in Nepal for a while, I highly recommend downloading the Ncell app to your phone. Like I said, people will try to rip you off. I've had people try to sell me a 100-rupee top up card for 200-rupees. That's not how it works.
If you have the App, it's super easy to add to your cell phone plan. I'd recommend just asking people for top up cards. You can buy them for 100 rupees each or buy larger ones (the price is clearly written on the card). In the app go to the "Shop" section. Then use the drop down menu to select "Sahi Pack (10 Times More)." These are the packages I like to pick from as they offer the best prices for a week or 30 days.
How much does the Ncell SIM card cost?
A Ncell SIM card usually costs no more than 300 rupees ($3). Then you can choose the plan you want. A 3-day plan and 2GB of data is 150 rupees ($1.50). A 7-day plan and 4GB of data is 250 rupees ($2.5). I tend to choose the 30-day plan with 16GB of data for 1050 rupees ($10.50). Overall, you should not spend more than $15-$17 USD for a SIM card and a month of 16GB of data. If you're spending more than that, you're likely being ripped off.
Please note: I update this blog as often as possible, but taxes have been going up quickly on SIM cards. Thank you to everyone who has commented with updates and helped me keep this post up to date. These prices were last updated in March 2020.
Cons
The downfall is that this card doesn't get great service in the mountains. I also wish the app would allow in app purchases. If you want to add data to your phone, you have to physically buy a scratch off top up card from a shop and type in the code.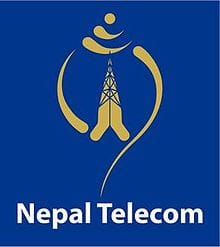 ---
Nepal Telecom "Namaste" SIM Card
---
Namaste seems to be the ultimate winner when it comes to getting cell service in the mountains. While my Ncell card will get service for the first few days of any major trek, it won't receive even an inkling of service after that. Namaste, however, gets service in the mountains in areas you wouldn't imagine. It's the SIM card that most guides use in Nepal.
Where to buy NTC / Namaste SIM Card
Namaste can be purchased in tourist areas, however you might have a hard time finding it because it's also called Nepal Telecom or NTC. At first, I thought these were 3 different SIMs, but they are all the same. I'm told you can also purchase this SIM at the airport (although I've found that line to be insanely long.) I've personally never purchased a Namaste SIM, so I don't have a specific place to recommend. For me, not having cell service on a trek is nice, so this isn't really a necessity for me. Also a lot of tea houses have WiFi these days.
What to bring with you
Getting a Namaste SIM card is the same as an Ncell SIM. You'll need a passport photo and a copy of your passport and visa (for Nepal). Plus, you'll need to fill out a form at the shop.
How to activate it
I always ask the person at the counter to activate it for me. They should do this for free, and will be able to show you that it works and that the amount of data you bought is on the phone. SIM cards can take around a day to activate.
---
---
How to refill this SIM
For the Namaste SIM, you'll need to download the Nepal Telecom App. I've been told that the CDMA card is the way to go. The description says it has "Namaste" basic features. Honestly, I've never bought this or used the App so I'm not sure how user friendly it is. You can always refill the SIM at a local shop if you find one. Online, it says you can recharge your account by dialing 1414.
How much does the Namaste SIM cost?
I had a hard time finding this info online and have never used this SIM. The reason I've never used it is because it's so hard to navigate information on it. If anyone has had one, please enlighten me in the comments. It looks like you pay per day for data. So .34GB (340MB) is 99 rupees ($1) but only lasts a day. There's a variation of plans, but again it seemed confusing.
Cons
It's so hard to find information on this SIM, and it seems most data can only be bought per day? I've also tried to find stores that sell them, and it's not as readily available as Ncell which is super easy to purchase.
---
Protecting Your Data While Using a SIM
---
If you're planning to get a SIM card or use WiFi in Nepal, I highly recommend looking into a VPN (virtual private network). This allows you to access websites with sensitive information (i.e. banking, booking sites, etc.) on a public network without having your information stolen. I had my credit card number stolen two times in Nepal, so a VPN is a must for me now. I recommend ExpressVPN. It's easy to use and inexpensive. You can do a monthly plan for $12 or a yearly plan for $8 a month.
Have any more questions about SIM cards in Nepal? Let me know in the comments!
---
You might also like…