One of the cool things about living in another country is that you get to learn the different games they play there. Nepali games are a lot of fun and my favorite ones happen to have phone apps, so you can play them at home! You can also buy these games from Amazon if you like them a lot. Each one has similarities to popular games we play in America, but with a twist! Check them out and let me know what you think in the comments!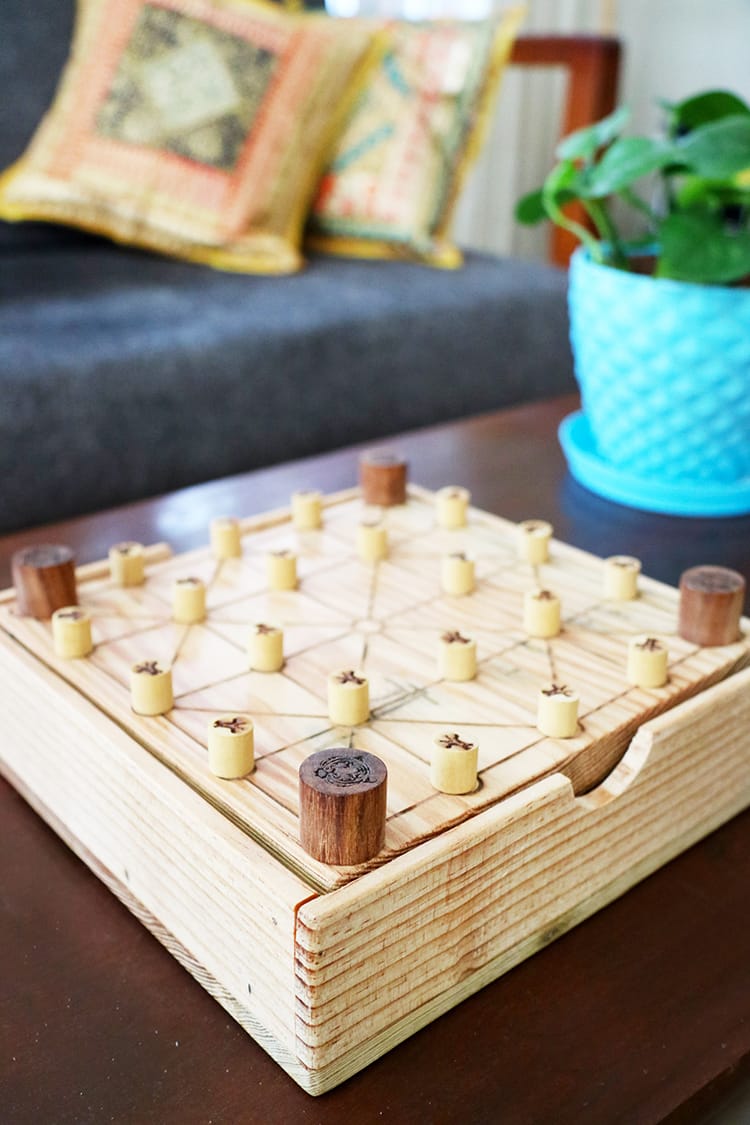 Jumping Tigers or Bagh Chal
---
Nepali Chess
Jumping Tigers is my favorite Nepali game. It reminds me a lot of chess. What's interesting is that the two sides are not at all equal. If you are the tigers, it's fairly easy to win. But as the goats, you need to put up a fight. The idea is that the tigers jump over the goats to eat them (think of checkers). All of the tigers start on the board, while the goats get placed as the game goes on. Whoever has the goats needs to be smart and have a strategy while placing their pieces. The only way for the goats to win is to trap the tigers so that they can't jump anymore.
App Store: Download
Google Play: Download
Handmade Game on Amazon: Buy Here
---
Ludo
---
Nepali Sorry!
Ludo is a game I learned while trekking in the mountains. It's something we play at the tea houses to make the time go quicker in the afternoons. It reminds me a lot of the game Sorry! The idea is to send the other player back to the start by landing on the same spot they are on. There are also safe places to keep you from getting kicked back to the beginning. This doesn't require as much strategy as Jumping Tigers, but it's a fun game to play with kids.
App Store: Download
Google Play: Download
Travel Size Game on Amazon: Buy Here
---
Carrom
---
Nepali Pool
Carrom is a game I learned to play in India, but it's popular in Nepal as well. This one requires a rather large board which can be on the expensive side, but you can try out the phone app for free. Carrom is a lot like pool and air hockey combined. Each player has a color (black or white) and your goal is to get your pucks into one of the corner pockets while using the striker (think cue ball). You can only shoot from the line on your side of the board. Whoever gets their pucks in first wins! This one is a bit more fun to play in person as you have to flick the puck with your finger and it doesn't always cooperate making for a good laugh. The phone app is a lot easier since you just aim and shoot.
App Store: Download
Google Play: Download
Game Board from Amazon: Buy Here
---
You might also like…