This week I had the pleasure of exploring Phoenix, Arizona. It's currently the sixth largest city in the United States, which you wouldn't know from looking at it. Everything is so spread out that it actually feels like a small town. Not to mention, the people are some of the nicest I've ever met. How often do you go on vacation and become a "regular" in a cafe? In Phoenix, it's possible. Here's a list of the things I loved doing in this adorable city.
---
MacDonald's Ranch
---
Yes, Old MacDonald had a farm E-I-E-I-O. But seriously, MacDonalds' Ranch was really cool. We signed up for a one and a half hour horseback ride through the desert but got rained out. They rescheduled us the next day, and we ended up getting a private tour. My horse, Smokey Joe, was extremely mellow. Since I have little to no horseback riding skills, I appreciated that our guide was extremely patient when teaching us the ropes. In addition, I basically learned how to survive in the dessert. Which plants to eat, which to get water from, which plants grow facing South, etc. The tour was extremely informative in a really interesting way. Plus, my horse had an irrational fear of puddles which kept the ride from getting boring.
Information: 1 1/2 hour rides are $65 per person; reservations are recommended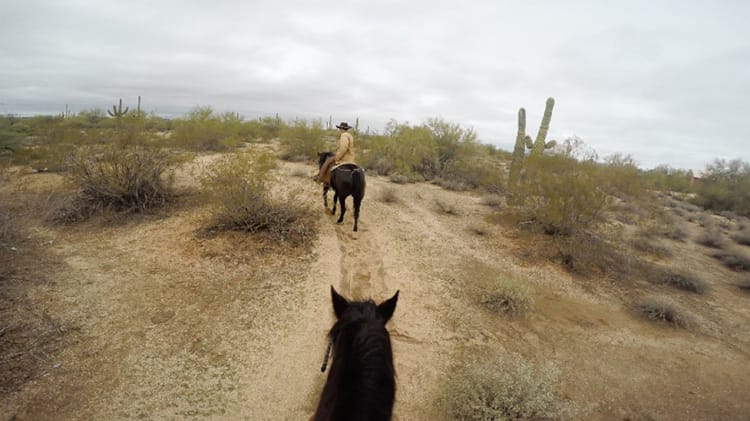 ZooLights
---
A night time trip to the zoo? Yes, please. Add a ton of Christmas lights and music. Even better! Words can't really describe how cool ZooLights is. We only saw a few animals, but the light shows make this a special experience. It was one of my favorite things about the entire trip. I felt like I was in a real live Disney movie and it made for a perfect date night.
Information: Only available in the winter. Tickets range from $12 to $18.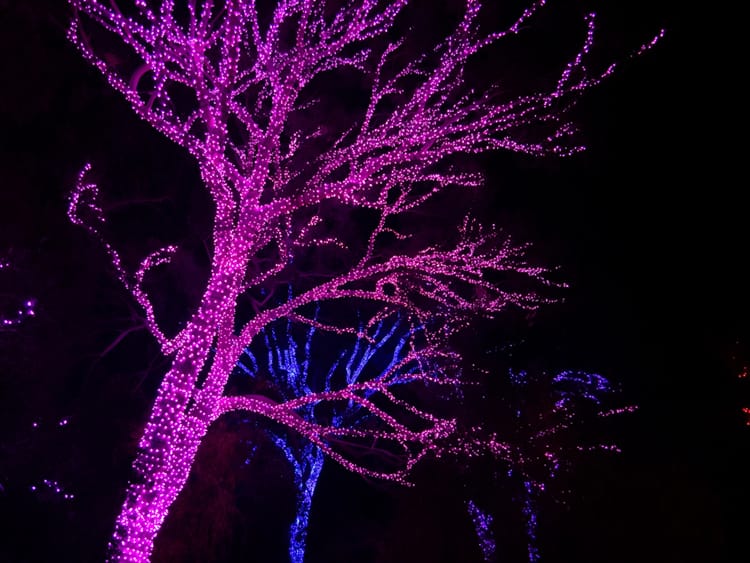 Desert Botanical Garden
---
I've been to botanical gardens around the world, but the Desert Botanical Garden is definitely different. I never knew there were so many kinds of cactus. Plus, we knew so much about them from the horseback riding that we felt really knowledgable. We spent a few hours just wandering around and even did some birdwatching. The humming birds here are so tiny and cute! If you go at night there is a light show as well, and it's right next to the Zoo.
Information: Tickets are $22 a person. Open daily.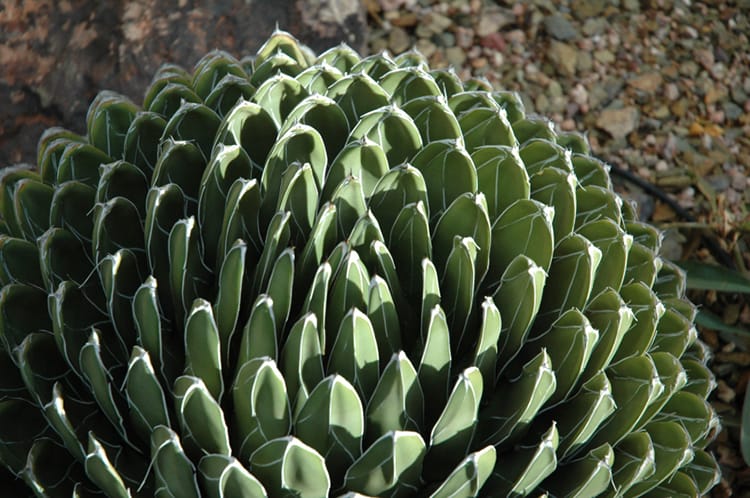 Compass Arizona Grill
---
The Compass Arizona Grill is located on top of the Hyatt Regency Hotel in downtown Phoenix. What makes this restaurant a must visit is that it rotates! I've dined at a lot of different restaurants, but I have never dined in a rotating restaurant. On top of the incredible views, which span for miles in each direction, is the delectable food. Our table of four had appetizers, main dishes, and dessert and not one thing was below par. Every bite was relished.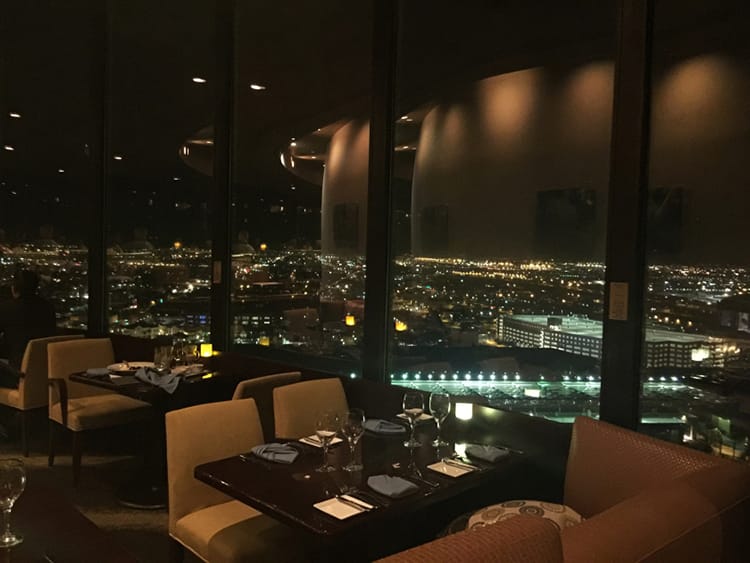 Cave Creek Hike
We decided to explore the Cave Creek Regional Park after receiving the suggestion from our hosts. We opted to take the Go John Trail and found ourselves hiking up the side of a mountain. The view at the top was pretty spectacular, but it was a good reality check for how in shape I am (or rather how out of shape I am). I'm going to have to start working out pronto if I plan to hike to Base Camp of Everest in a year.
Information: Entry fee is $6 a car. Open year round.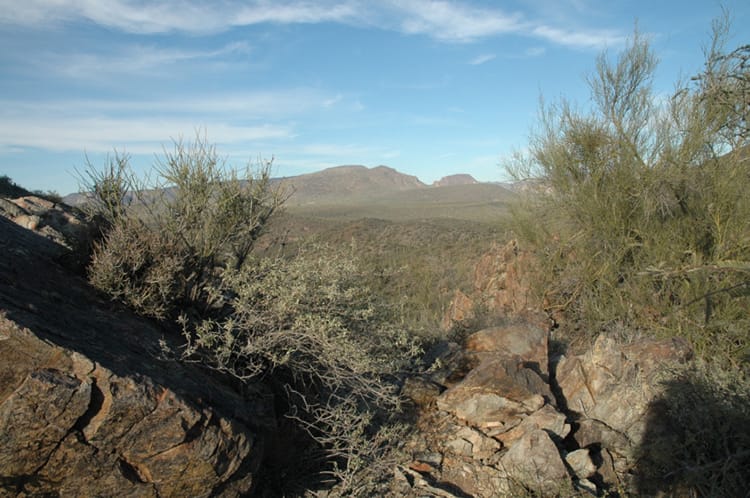 Top Golf
Golfing is definitely not my forte, however I do enjoy whacking balls with very little grace at the driving range. Top Golf is a driving range with giant bullseyes instead of the normal flags. When your ball hits a target, you are awarded points. Think golf plus darts plus bowling and you have Top Golf. The great thing is, you can be awful (like me) and still beat someone who is actually good at golf.
Information: Prices vary based on the day and time from $25 to $45 an hour per bay.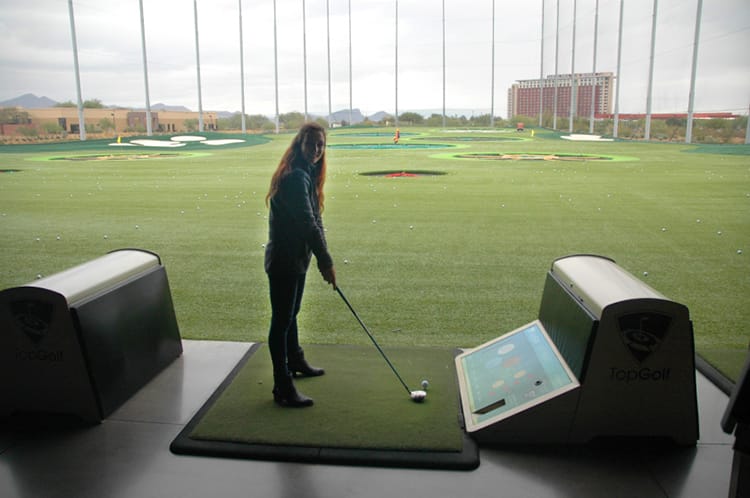 K1 Speed
Go Karts may not be my thing. I've driven go karts before but the ones at K1 Speed were a lot faster than the ones I remember. Each one went up to 45mph, plus the course was chock full of sharp hairpin turns. I thought I was doing okay until I got schooled by a few high schoolers. To be fair, they looked like they'd run this course at least 20 times each, and in my defense I got seventh place. The fact that only eight people raced is besides the point.
Information: One race is $20, two are $35, and three are $45
Goldfield Ghost Town
Usually when I travel I like to live like a local, but every once in a while I like to let out my inner tourist and find the cheesiest thing to do. And the cheesiest thing in Phoenix was the Goldfield Ghost Town. Unfortunately, on weekends it's not much of a ghost town at all as it was swarming with tourists. Definitely go on a weekday and you'll better appreciate the gun show, shooting range, mini zip line and more. Plus, it's a great place to bring kids.
Information: Entry is free, and it is open daily.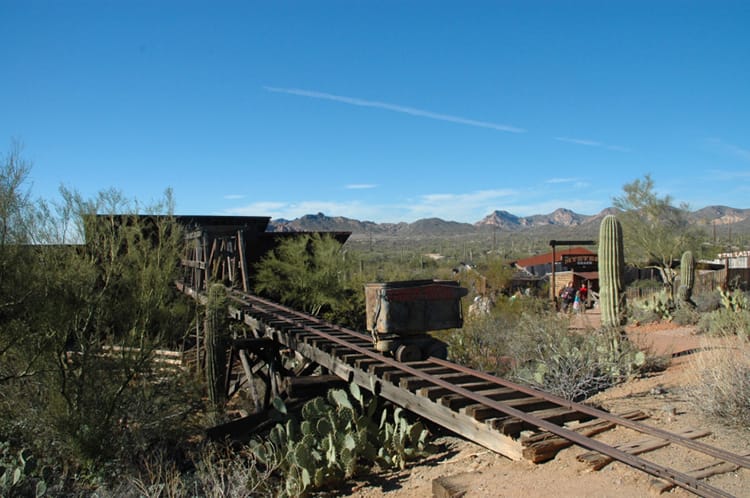 Superstition Mountain Museum
Right across the street from the Goldfield Ghost Town is the Superstition Mountain Museum which contains information on the Lost Dutchman Mine. The famous mine has yet to be rediscovered after the passing of the famous Dutchman. His hand drawn maps have been studied by optimistic adventurers setting out on expeditions to find fame and fortune, however to this day no one has been able to locate the mine. Behind the museum is "Apacheland" which was used to film movies in the past.
Information: Open daily, $5 entry fee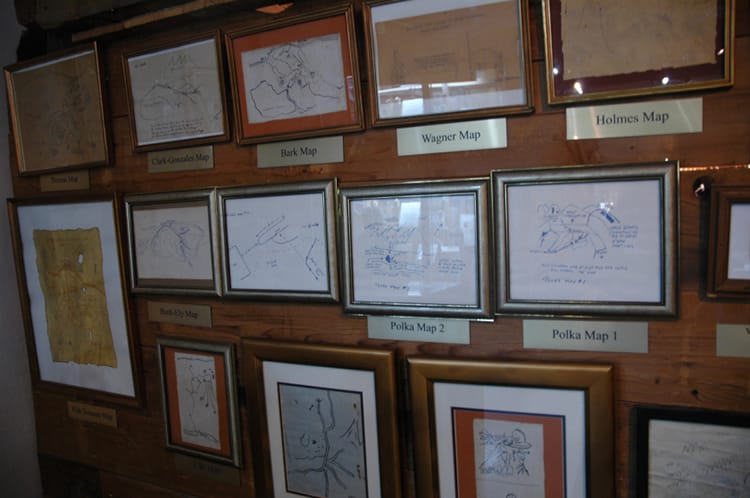 Phoenix Hotels & Accommodations
---
You might also like…