I'm really excited that I'm finally able to offer guest posts on my blog, and this one is from my friend Dylan who I met in Austin, Texas a few months ago. He's a pro on all things Yosemite including Yosemite day trips, and I wanted to pick his brain for some great advice. I'm well aware that not everyone is able to travel halfway across the world, and Yosemite has been on my U.S. bucket list for a while!
Written by Dylan Gallagher
A place of almost infinite magnitude, Yosemite National Park teems with large cliffs, open space and pulsing spirit. From Half Dome to the backcountry, one can spend weeks, even months, enjoying the sites. But due to work and other responsibilities, not all of us can disappear into the woods for weeks at a time. Instead, we head to Yosemite for a soul-satisfying day trip. And although there is no right or wrong way to see this magnificent national park, below is a list of tips and tricks to make your Yosemite day trip from San Francisco as successful as possible.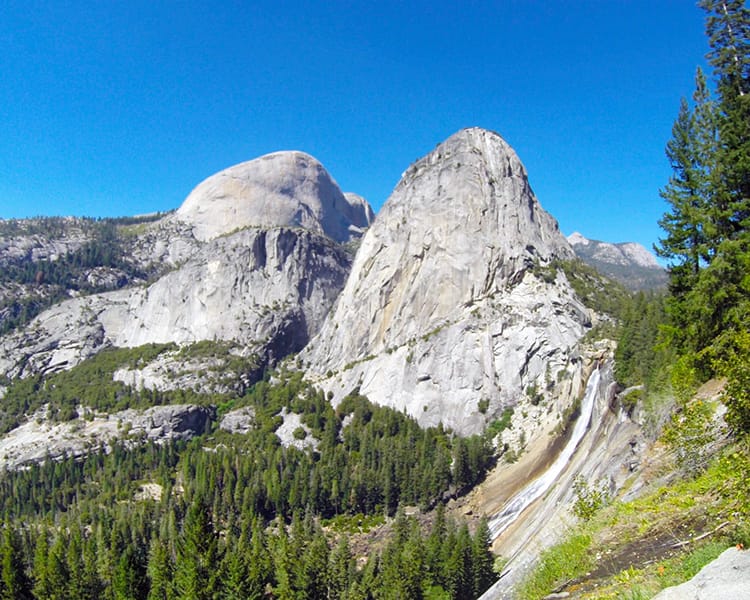 Do Your Research
---
You have narrowed down your Yosemite road trip to one day. Now what do you do? Research. And yes, we understand it sounds cumbersome and you may be tempted to wing it and see what you can find on your own (and many do)—but for a large and popular destination such as Yosemite, research can be your best friend. This is especially true in the summertime, when the crowds are in full force. Because most people do not understand how massive the park really is, research can mean the difference between a great trip and a ho-hum one.
Is this your first visit to Yosemite? You'll probably head to the Valley, where you'll see the highest concentration of natural attractions, such as Half Dome, El Capitan, Tunnel View and Yosemite Falls. For a newbie, it's the best introduction to Yosemite you can find. Other day-trip options can include Wawona, Tioga Road (the high country) and Glacier Point Road.
We recommend you choose only one of these four sections to see, because adding more could be overwhelming, and you'll spend most of your time in the car. Sadly, many people do this, never experiencing the true spirit of Yosemite.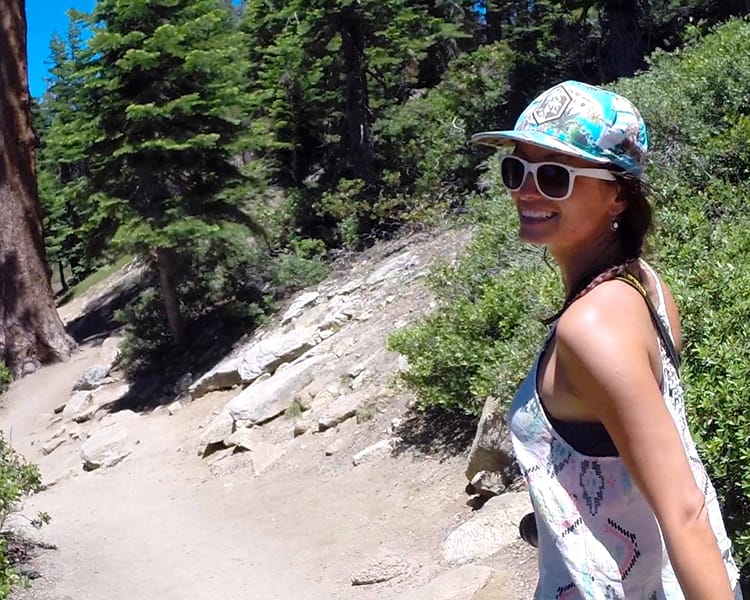 Choose the Right Friends
---
It might not seem that important, but the friends you take with you can make all the difference. With the right mix, you may not even reach Yosemite and still have a blast. If you choose the wrong people to travel with, even taking the best hikes around—in the open serenity of nature—you can be left feeling stressed and on-edge.
A day can be short or incredibly loooooong. The best colleagues for a day trip are those who are patient, understanding and who are generally up for an adventure, one where challenges may occur. You'll want to leave your other friends—the pessimistic, complaining and glass-half-empty ones (we all have them)—at home.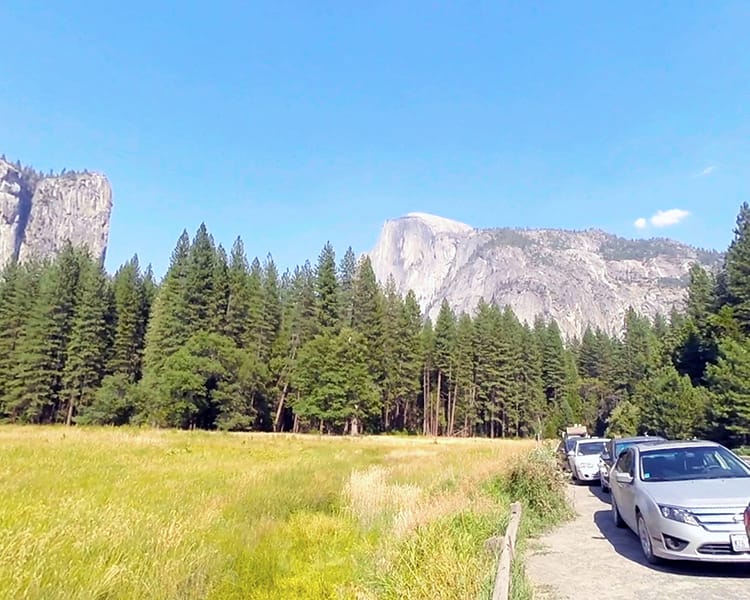 Check the Road Conditions
---
Don't forget to check the road conditions, which is easy. You can do this by dialing 209-372-0200 and pressing 1 and then 1 again. Of the four roads that reach Yosemite National Park, the two of interest for a day trip from San Francisco are Highway 120 (Big Oak Flat Road) and Highway 140, the all-weather road. But which one should you use?
If it's raining in San Francisco in the wintertime, chances are it will be snowing in Yosemite and the mountains, and you'll need to prepare properly with snow chains and warm gear. In that case, use Highway 140, driving past the small canyon town of El Portal. At any other time of the year, especially in the middle of summer, then Big Oak Flat Road, which is a faster route and goes past the giant Sequoias of the Tuolumne Grove, is your best bet.
Plan your road trip correctly (and by reading Google Maps very, very carefully—and not using them as an authority), and you can save hours of possible headaches on your way to Yosemite.
Do you have your route planned? Good. Now you'll want to grab your coffee, because the next step is to…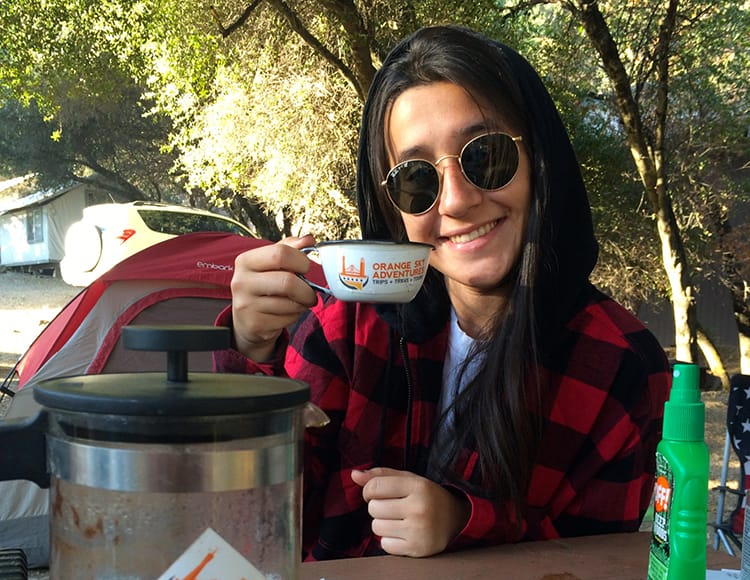 Depart Early
---
To see the Milky Way at night in Yosemite is great, but the real wonder is the natural landscape of the park, found only in a few other places on earth. If you want to see those in the daytime, the earlier you depart, the better.
To reach Yosemite Valley from San Francisco will take you 4-5 hours by car. That means if you depart San Francisco at 7 a.m., your first view of Half Dome will be at noon. And don't follow your Google Maps timings, because as soon as you see an awesome sight, you'll stop to take a look. And another one, and another, until your original timing is totally off. Add to that the traffic you might encounter if you see a bear or wildlife, and well, you understand.
If you can park in the Valley 5 hours from the time you depart, you are doing well.
Remember, the earlier you are on the road, the more time you have to hike in daylight.
---
Pack Your Own Lunch
---
You'll want to bring your own lunch for two reasons. One is because of time. Why waste it standing in line at the cafeteria with the other tourists? Your time is precious. And two, you'll want to save money, because the prices in Yosemite are like those at a concert—$20 for a burger and fries. And when you hike, you eat more too.
Plus, if you pack your own lunch ready for a hike, which usually means a sandwich or two, a Clif Bar and other snacks, such as potato chips and Fritos, you can eat your meal at the top of a mountain, as opposed to waiting for a table in the cafeteria in the Valley.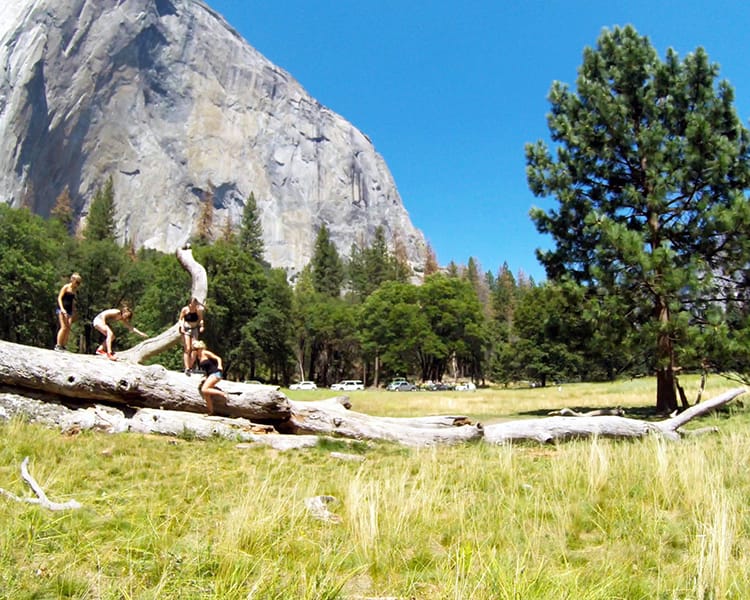 Have a Backup Plan, Maybe Two…
---
Yosemite National Park is in the mountains, and it's subject to natural disasters. Over the years we've seen roads close from fire, rock falls, auto accidents and mudslides. The same can happen to you—really anything—on your trip as well. Why not know the alternate routes you can take?
For instance, let's say a car accident stops traffic before Tunnel View—do you know a good backup hike if you are cut off from the Valley? On a one-day trip you don't have time to wait, so you can head to Glacier Point Road and see Sentinel Dome, McGurk Meadows and Dewey Point before the other tourists figure it out. This is just one example.
Knowing these backup plans can save you hours of time and keep you, and your crew, happy.
---
Pass the Average Spots
---
What gets in the way of the best? Usually, the average. And in the case of Yosemite day trips, many travelers spend their time on the less impressive roadside turnouts, as opposed to heading directly to the best hikes. True, there is no right or wrong way to see Yosemite, but most people enjoy the mind-blowing spots as compared to the average ones, right?
For a general list, here are the best spots to see on a Yosemite day trip: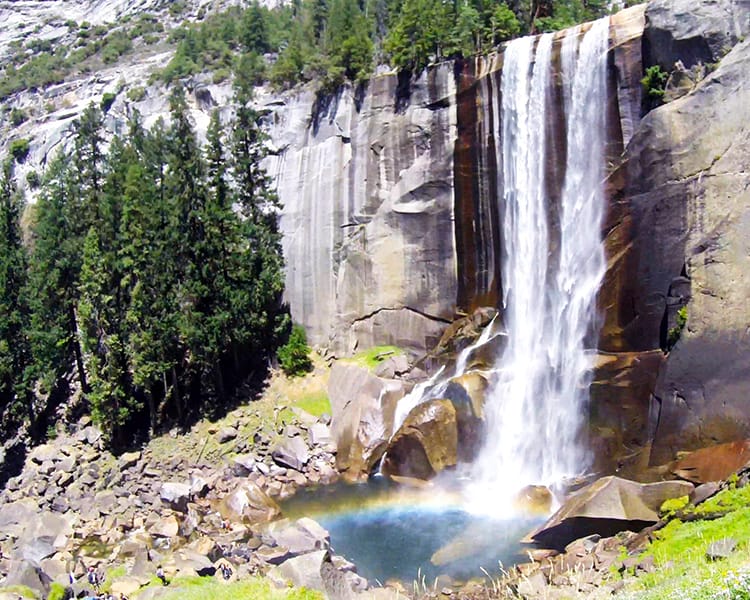 Yosemite Valley
First view of Half Dome
Merced Canyon Overlook
Tunnel View
Bridalveil Fall
Swinging Bridge
El Capitan Meadow
Majestic Yosemite Hotel (formerly the Ahwahnee)
Lower Yosemite Fall
Vernal Fall
Tioga Road and the High Country
Olmstead Point
Tenaya Lake
Tuolumne Meadows
Lembert Dome
Pothole Dome
Dog Lake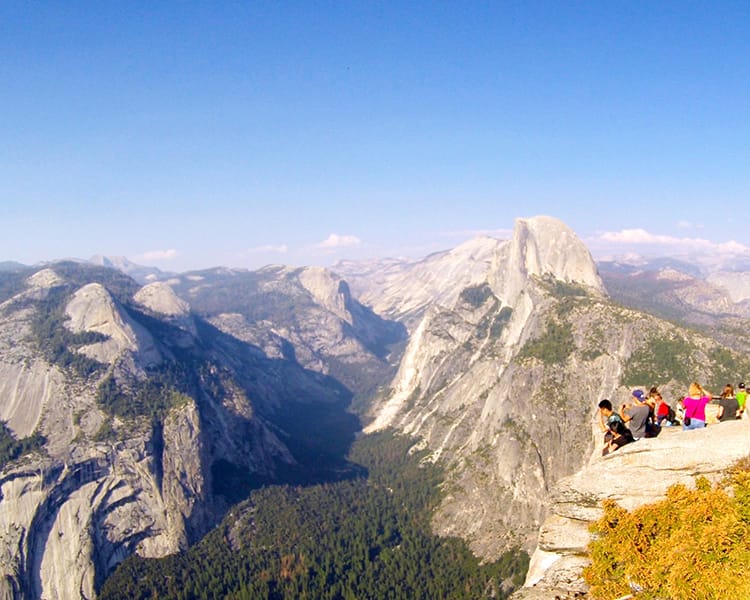 Glacier Point Road
Dewey Point
Taft point and the Fissures
Sentinel Dome
Glacier Point
Do you want to see Mirror Lake? Hate to burst your imaginary bubble, but if you are researching correctly, you will see that Mirror Lake is only a mirror 2 months of the year—in spring. For the rest of the year, it's sand dunes.
---
Choose an Acceptable Hike
---
(By an acceptable hike, we mean one doable in a day)
"I want to hike to the top of Half Dome!" is the common cry from the first-time Yosemite traveler. Well, we do too, but to the top of Half Dome and back will take you 15 hours. Add to that your four-hour drive each way from San Francisco, and you'll be pulling a 23-hour day. Then add the 18 miles of hiking you'll do, plus 4,000 feet in elevation gain, and the needed permits…Do you get the picture?
Instead, prepare yourself for a more reasonable hike, which for a Yosemite day trip can include Lower Yosemite Falls for the beginners and families, or Vernal Falls and the Mist Trail for the more experienced. And you don't even need to hike—feel free to relax and soak up the views in the meadows or ride a bike around the Valley. Yosemite is yours to explore however you wish. But be reasonable when it comes to how far you and your friends are able to hike. And be safe.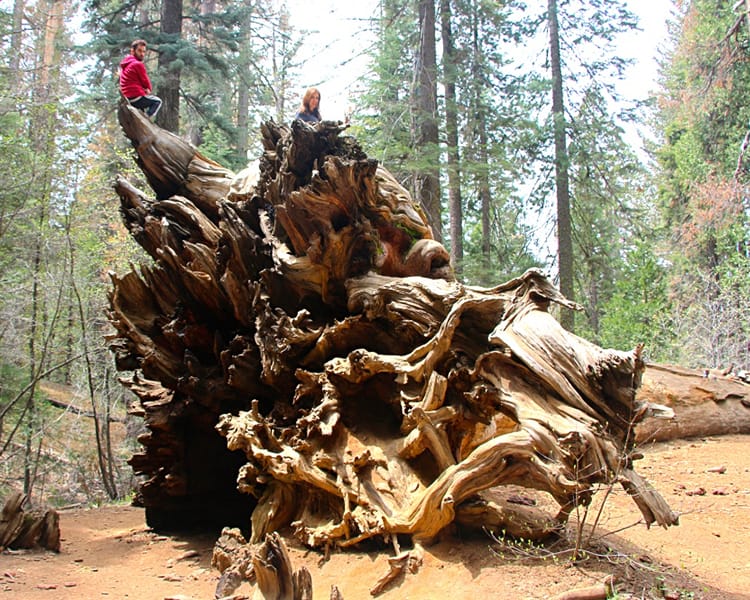 Skip the Mariposa Grove
---
From San Francisco, especially if it's your first time to Yosemite, the big trees of the Mariposa Grove are just too far away for a reasonable one-day trip. Instead, a better option for big trees, one located on your way into Yosemite from San Francisco, is the Tuolumne Grove. Yes, there are fewer Sequoias here than in the Mariposa Grove, but you can reach them faster and more easily, and you'll do so without waiting in line for a bus (as you need to for the new Mariposa Grove shuttle system).
The Tuolumne Grove will let you see the big trees up close and leave you to move directly onto the Valley, all in a reasonable amount of time. Do yourself a favor and skip the Mariposa Grove; save it for your next trip to Yosemite.
---
Skip the Holiday Weekends
---
The holiday weekends, such as Memorial Day, Fourth of July and Labor Day are probably the worst times you can choose to visit Yosemite. Everyone and their grandmothers are here, clogging the campgrounds and trails to max capacity. If that sounds like a good time to you? Go for it. But there is a better way.
Instead, the days immediately after these holidays are usually better, when you'll find fewer crowds, especially after Labor Day, which generally marks the end of the summer season. That's when things, including parking, get back to normal.
Think like the crowds, then do the opposite.
---
Share Driving Time
---
Sharing driving time is the best way to make the most of your Yosemite trip, because one person can only stay awake for so long. If you and your friends work as a team, you can enjoy longer hikes, see more natural wonders and really do Yosemite the right way, even if it's only a day trip.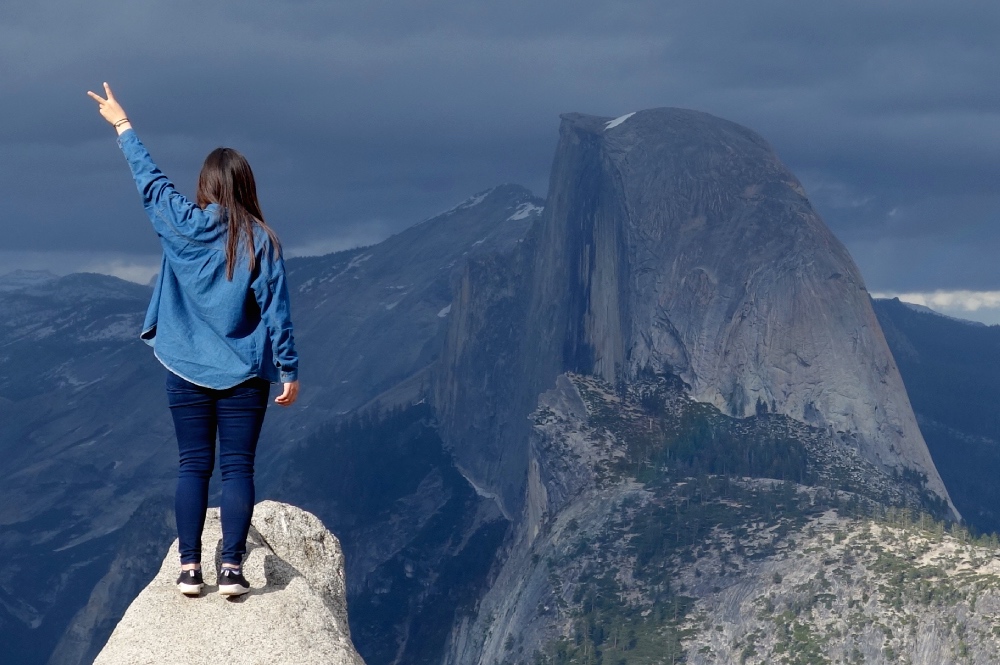 Most Importantly, Relax and Enjoy the Experience
---
By now you are probably tired reading—oh, another rule? Yes, another one—and it's probably the most important one of all.
Why would you visit Yosemite only to be stressed out? Sadly, because many people don't understand how large California is, they do this and are caught up in the summer mayhem, whether it's crowds, traffic, restroom lines or cafeteria lines, and get angry because of it. And honestly, we do, too.
But the real problem is when people come here and want to do too much in not enough time. It's how the world is today—we want everything now, we want the answers in our phones and we want to move on to the next park. But Yosemite doesn't work that way. When you go too fast, you miss the real point of the park—the serenity, nature and truly being alone with only your thoughts.
Really, we think you should extend your Yosemite day trip to two days or three, but we understand not everyone has that amount of time. Instead, use the tips above so you can save a few headaches on your day trip, and see Yosemite in the best possible light. It was chosen as the first piece of protected land on earth for a reason.
About Dylan Gallagher
Dylan began his Yosemite career after creating a tour company in San Francisco called Orange Sky Adventures. Recently, because of requests, he began a second tour company called White Wolf Private Tours, specializing in custom, private and luxury Yosemite tours.
---
You might also like…
This post was written by Dylan Gallagher and originally appeared on www.fulltimeexplorer.com