One of the great things about being in Nepal is the incredible dedication to the arts. Many of these ancient forms of art are still being practiced and used regularly today which keeps the customs and traditions alive. Around Nepal, you can take a myriad of classes to learn each of these beautiful art forms, and I've been dying to take a pottery class in Kathmandu. I was excited when my friend Andrea agreed to join, and we signed up for a class with Backstreet Academy.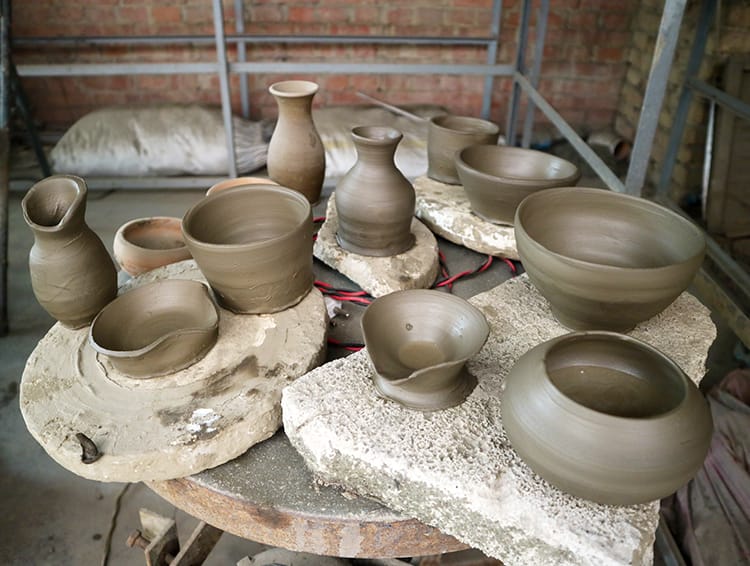 Backstreet Academy is an organization that offers tours all over the world. What makes them special is that they empower locals by allowing them to teach classes from their homes or workshops. Each local is skilled in what they teach, but might not speak English. To make the experience enjoyable for everyone, they provide a translator. That way locals who otherwise couldn't offer classes to foreigners are able to use their skills in a new way that can help them earn a living and continue their legacy as a skilled artisan.
---
---
Basic info on the pottery class in Kathmandu?
---
Where is it?
Our pottery workshop took place in Lalitpur which is one of three cities that form the Kathmandu Valley. Although it's not in Kathmandu proper, it's only a 20 minute ride by car. Backstreet Academy also offers transportation if needed.
How long is the pottery class?
On the website, the class is listed as 2 hours long, however, I think we were there closer to 2.5 hours. It felt like a comfortable amount of time to play around and get comfortable with the pottery wheel.
How much does a pottery class in Kathmandu cost?
A class at Backstreet Academy is $22 per person. I felt it was well worth the price for the amount of time we were given.
Pro Tip…
Don't wear anything you wouldn't want to get dirty. I had clay water spray all over my legs and one of my shoes was totally covered in clay when leaving. I still don't know how I managed to get so dirty.
---
---
What was the class like?
---
Our class was hosted by Narayan dai who was an excellent teacher. We started by molding some clay by hand. We got to choose if we wanted to make an elephant, a turtle or birds. I made an elephant who turned out to be a little chubby and Andrea made an elegant set of birds.
After hand sculpting, we got to move onto the pottery wheel. Narayan dai made the wheel look so simple, but it was challenging. I would work for a few minutes on making the pottery into a certain shape without much luck and he would just walk over, touch it, and bam it was perfect! A master at his craft.
What I loved about this pottery class was that it wasn't too serious. On the first try, we were supposed to make a diyo (a small candle holder) but mine kept breaking at the top, and I'd end up with a pile of clay in my hands. I'd hand it to our instructor and joke that I had too much clay and needed to get rid of some. It kept happening and each time I handed him the clay I claimed I still had too much and he laughed. That is until I had almost no clay left. My tiny candle holder ended up being a large bowl and looked nothing like it was supposed to but we all just laughed and moved on.
To start we made a diyo, a bowl, and an ash tray. These items made it easy to get used to the pottery wheel by making a few slightly different shapes. After that, we got to choose whatever we wanted. I made another bowl (not on purpose, but they seemed to keep coming out as bowls against my will), two vases (one was rather unique with a tilted top, again not on purpose), and a few other small items.
Once we were done, we had the option to have the items kilned which takes a day or two. We made so many items that it cost a few dollars extra to do them all, but that seemed fair since we ended up with 7 items each rather than the 3 we were intended to make.
---
Would I recommend this pottery class in Kathmandu?
---
Honestly, this class was a lot of fun, but it was also very calming and therapeutic. When we got used to the wheel it almost felt meditative, and then, when we messed up it was so easy to laugh it off. We both ended up with some pottery wheel burns on our hands (battle wounds), but other than that the experience was top notch. I can't wait to pick up our creations. I would definitely recommend this class to anyone who has been wanting to try pottery, and I highly recommend Narayan dai as an instructor.
---
Pottery Class Photos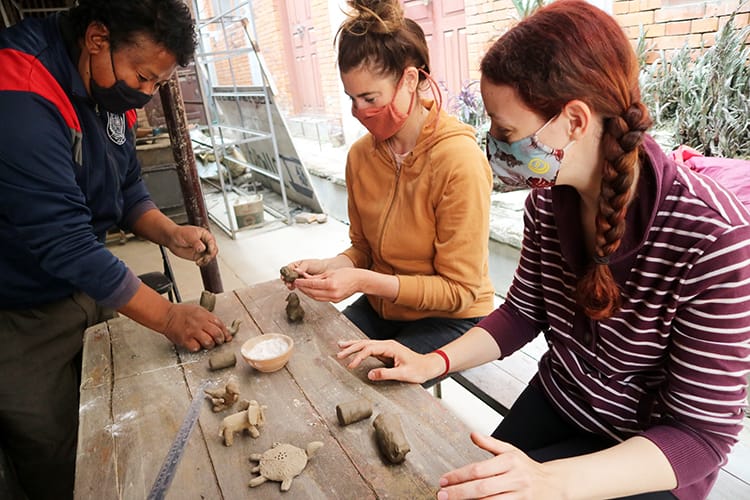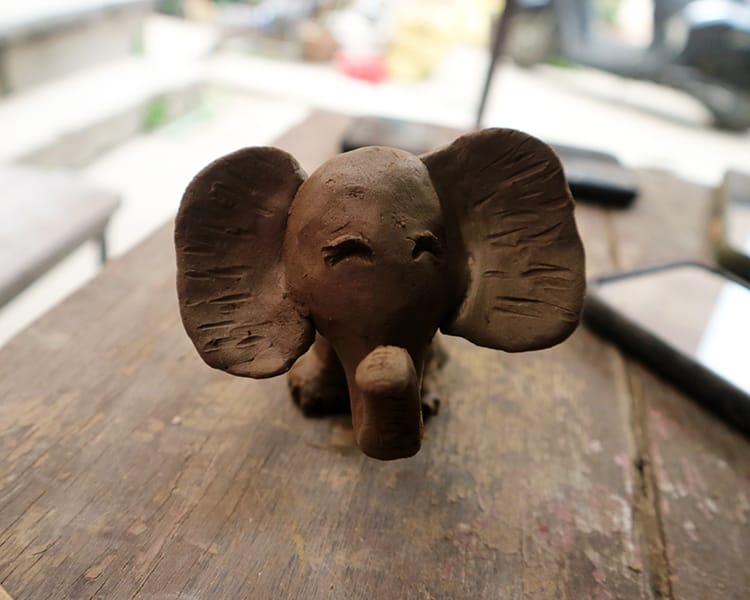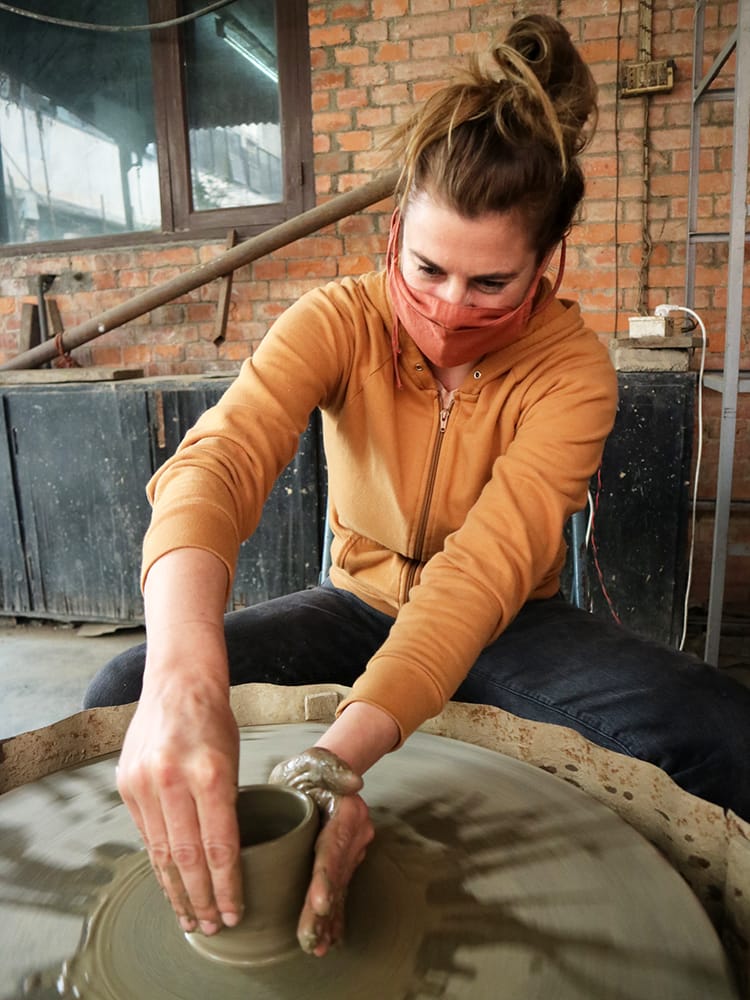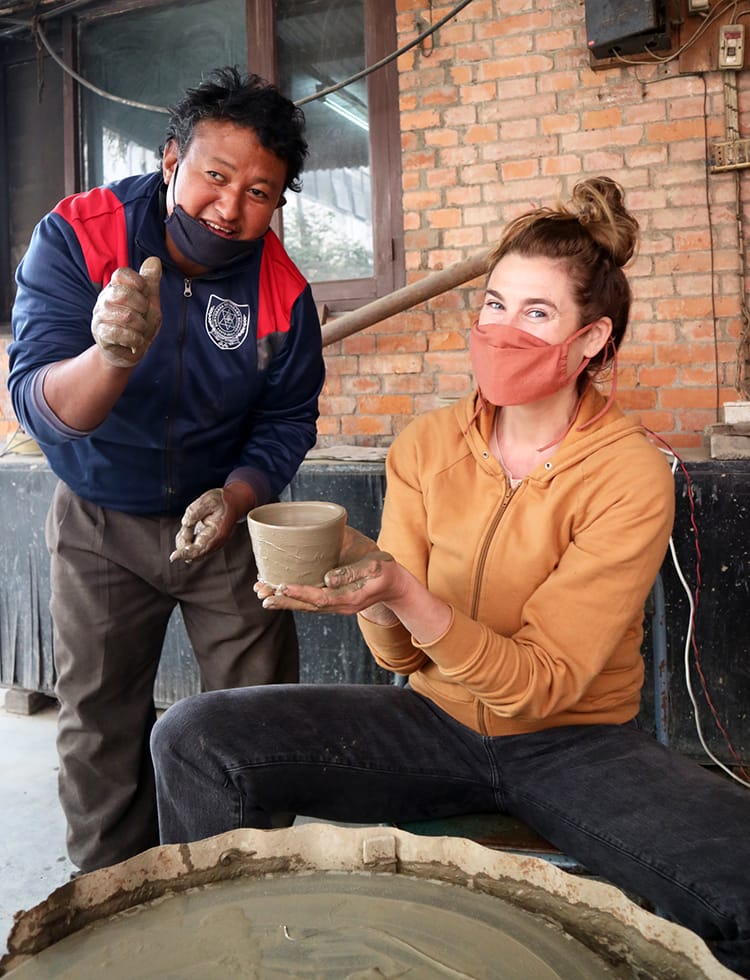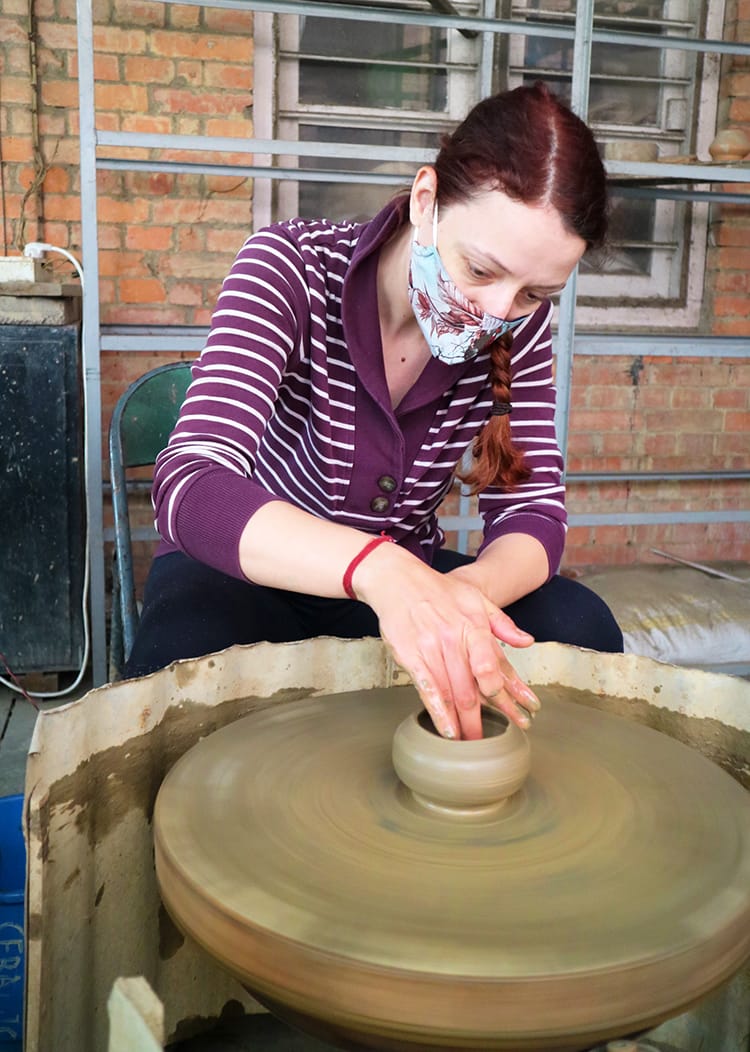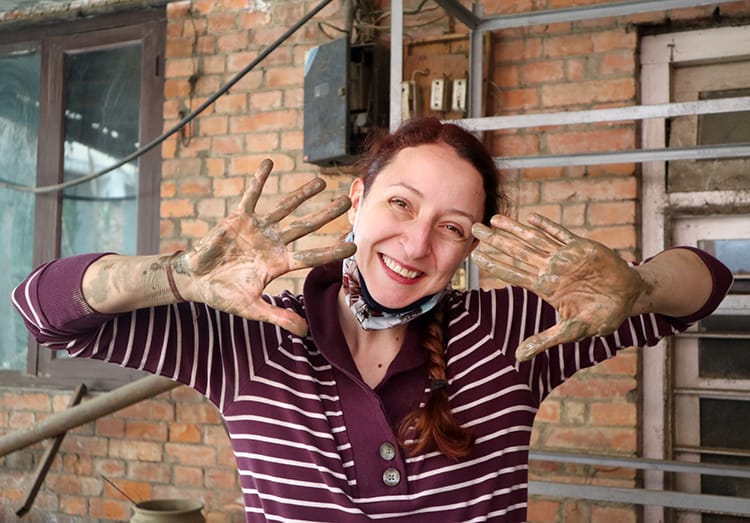 ---
You might also like…