I did a lot of research on Vietnam as a whole before booking my ticket. Below is everything I wanted to know before taking off and the Vietnam travel tips I discovered while there. Being respectful of a culture is really important to me, and knowing how to stay safe in a country always makes me feel more at ease. I usually travel solo, but on this trip I was with two friends who had never been to Asia before, so I felt a little responsible for all of us.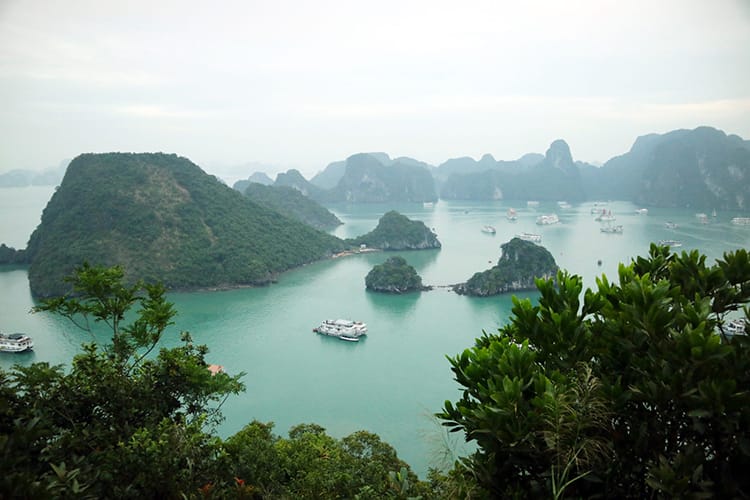 Before you go to Vietnam…
---
Travel Document Requirements
Passport – required
Visa for Business – required
Visa for Tourism – required
Visa for Transit – not required as long as you remain in the airport and do not pass through immigration
For more info on visas, you can check here
Suggested Vaccinations
Hep A
Hep B
Tetanus
Influenza
Pneumococcal
Tuberculosis
Chicken Pox
Rabies
Measles, Mumps, Rubella
Polio
Japanese Encephalitis
Typhoid
Malaria (prescription pills)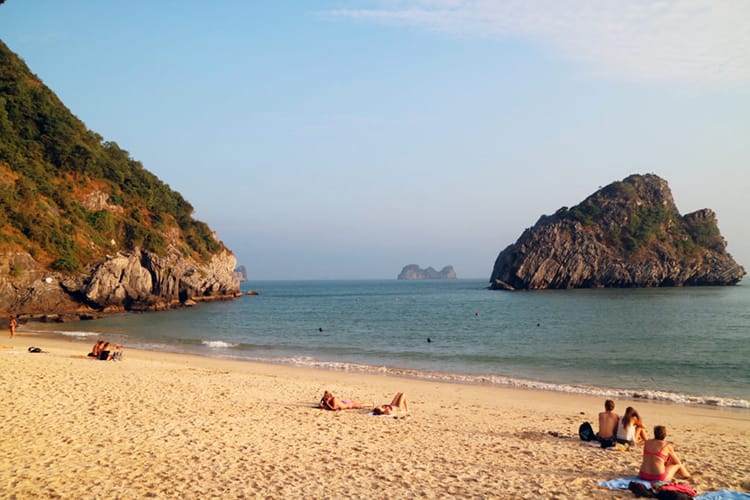 Weather & Climate in Vietnam

Customs and Culture in Vietnam
---
Religion
Vietnamese Folk Religion
Buddhism
Catholicism
Caodaism
Protestantism
Hoahaoism
Language
Vietnamese is the official language
Currency
Vietnamese dong
Tipping
Tipping in Vietnam is not required, but is always appreciated. Here is a guide for how to tip in Vietnam.
Food
Vietnamese food is some of my favorite in the world. For a list of items to try check out this post on the 8 Best Foods to Try in Vietnam.
Dress Code
Northern Vietnam was one of the more relaxed places I've visited when it comes to dress codes. Be sure to cover up when visiting temples. You should not wear shorts or tank tops. Other than that, I felt like I could dress normal here without being disrespectful.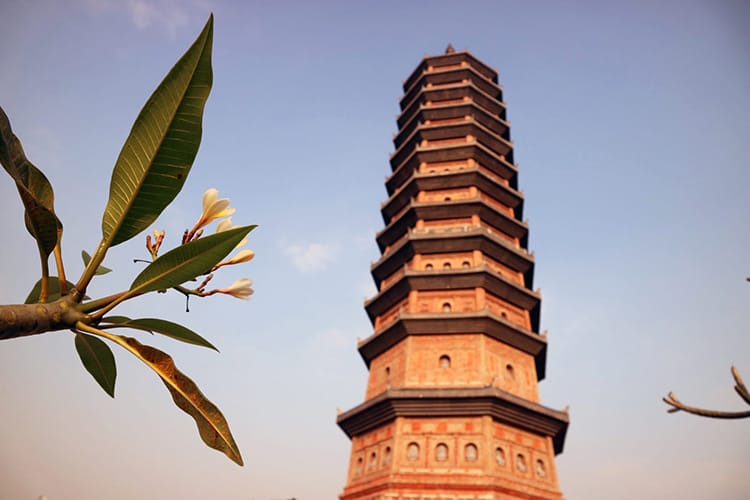 Staying Safe in Vietnam
---
Health
Healthcare – does not meet Western standards. International health clinics can treat basic problems. Anything more serious will require leaving the country for treatment.
Prescriptions – If you are carrying medicine, make sure to have it in the original bottle and have a copy of the prescription.
Air pollution – Travelers with lung and heart problems should consult their doctor as air pollution is a problem in urban areas. I didn't find Hanoi to be too bad compared to other cities I've visited in Asia.
Food & Water – Tap water is not potable so you should not drink it. You can however brush your teeth with it. I found food in the north to be much more sanitary than a lot of countries I've been to. I ate almost everything and never felt at risk of getting sick. That being said, you should still use common sense when ordering.
Transportation
Driving – Traffic accidents are the leading cause of death in Vietnam. International driving permits are not valid in Vietnam. In a lot of areas we visited, we were told renting a motorbike was fine. I'm not sure how strictly permits are enforced here. Outside of the cities, it's actually a great place to learn to use a motorbike.
Buses/trains – Do not meet U.S. safety standards. We didn't take any trains but we did take the bus a few times. The roads here are paved really well compared to most of southeast Asia. The buses were also the nicest I've been on in the nine countries I've visited this year.
Uber and GrabBike – These apps are great for cheap transportation. Yes, Uber worked in Hanoi! It's a lot cheaper than hiring a taxi. GrabBike is like Uber for motorbikes. We didn't try it but saw them driving around.
Common Scams
Pick-pocketing and purse snatching – It's best to only carry a copy of your passport and to leave the original locked up in your hotel safe.
Only use reliable taxi services. Tourists have reported being robbed by drivers or being ripped off. I heard of many who change the fares even on the meters to benefit them.
Drinks and food may be drugged in nightclubs and bars.
I recommend getting a VPN while traveling. This helps protect your personal information if you are using your phone or computer in coffee shops, hotels, and other public networks. After having my credit card number stolen two times on the road (likely from booking hotels, flights, etc online), I ended up getting ExpressVPN which came highly recommended. It's affordable ($8-$12 a month depending on the plan) and it's easy to use.
Is it Safe if…
I'm Traveling Solo – Vietnam is a wonderful place for solo travelers and is fairly safe if you use basic instincts and common sense. There are many hostels where you can meet fellow travelers.
I'm with Family – Visiting Vietnam with kids is safe. There are tons of family friendly activities, and it's easy to book public transport. Not to mention, it's an affordable family vacation.
I'm American – This is a question I got asked a lot. Yes, it's safe if you're an American. We didn't experience anyone who was rude or hostile to us. I felt like we were very welcome in Vietnam.
Other Safety Issues
---
Photography – Do not take photographs of any government or military establishments including bridges, government buildings, airfields, etc.
Cell Phone Service – I got Viettel and had excellent service. I bought 5GB of data for 30 days for about $9.
Hotels – Hotels require that you show them your passport at check in. Some will hold your passport while you are staying there.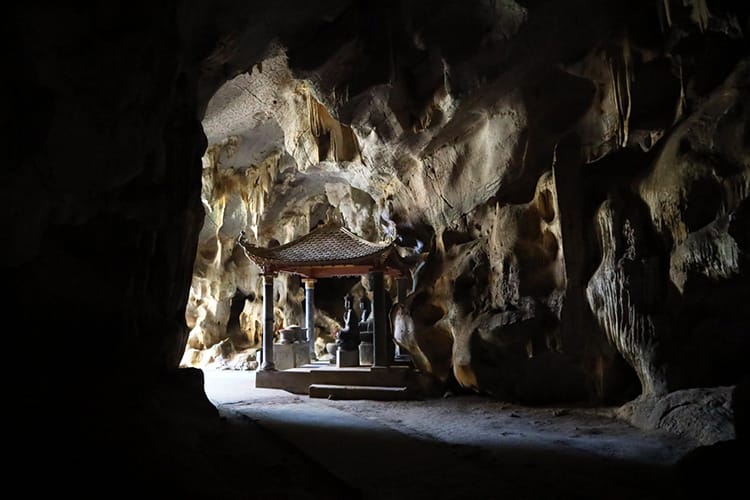 Embassies and Consulates
---
U.S. Embassy Hanoi
170 Ngoc Khanh, Ba Dinh District, Hanoi, Vietnam
Tele: +(84) (4) 3850-5000
Fax: +(84) (4) 3850-5010
Email: [email protected]
---
U.S. Consulate General Ho Chi Minh City
4 Le Duan, District 1, Ho Chi Minh City, Vietnam
Tele: +(84) (8) 3520-4200
Fax: +(84) (8) 3520- 4244
---
You might also like…