Sometimes we make mistakes, and sometimes we make happy mistakes. My friends and I booked a Halong Bay cruise with some high expectations. Needless to say, it didn't live up to them. After hearing "Follow me! Follow me! This way! Quickly," a few too many times, we decided to abandon ship (literally), and stay on Cat Ba Island where we had been dropped off. We said goodbye to our group in the morning, thrilled to be able to go at our own pace. We discovered there were so many amazing things to do in Cat Ba! It was way better than the cruise.
Quickly, we discovered that Cat Ba Island had a lot to offer. We were there in November during off season which meant no lines, no crowds, and pretty much the perfect atmosphere to unwind. From National Parks to pristine beaches, Cat Ba Island is the perfect place to stay in Halong Bay. While some blow through on cruises for one night, we spent several days here taking in all the activities.
---
Things to do in Cat Ba Island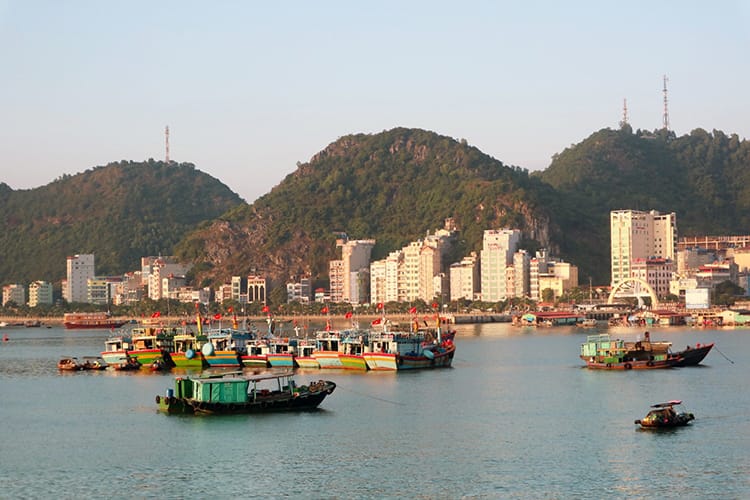 Hike to Ngu Lam Peak in Cat Ba National Park
One of the first things we did on Cat Ba Island was a trip to Cat Ba National Park. We figured we would do a 2 hour hike to Ngu Lam Peak. Entrance to the park is 40,000 dong (a little under $2). The trek isn't very difficult at the beginning, but as you get higher up it gets a bit steeper. Add in the humidity, and we were sweating pretty bad by the time we reached the top. The views are really beautiful, and there's a nice rock to relax on once you're there.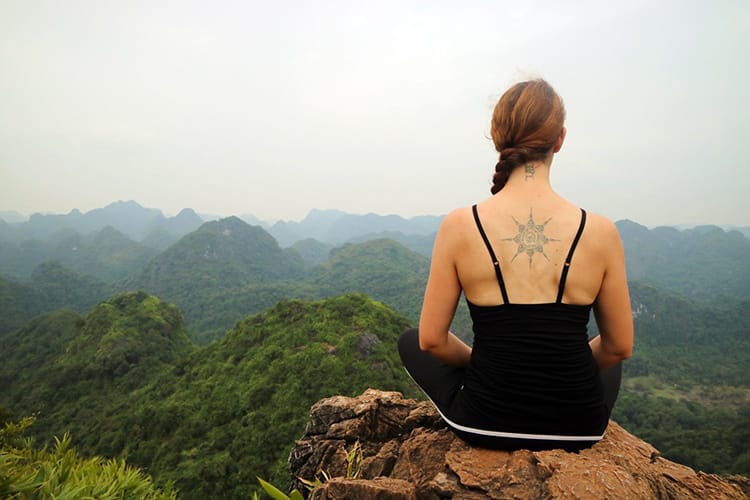 Explore Trung Trang Cave
You get free entrance to the Trung Trang Cave with the National Park as long as you save your ticket. We'd already seen a ton of caves, but figured we'd take advantage since it was included in the ticket and our taxi ride. The cave is pretty cool but doesn't really compare in beauty to the ones we'd seen earlier. The cave has very low ceilings in some sections, and there are points when you need to crawl. If small spaces or getting on the ground on all fours don't interest you, I'd pass on this one.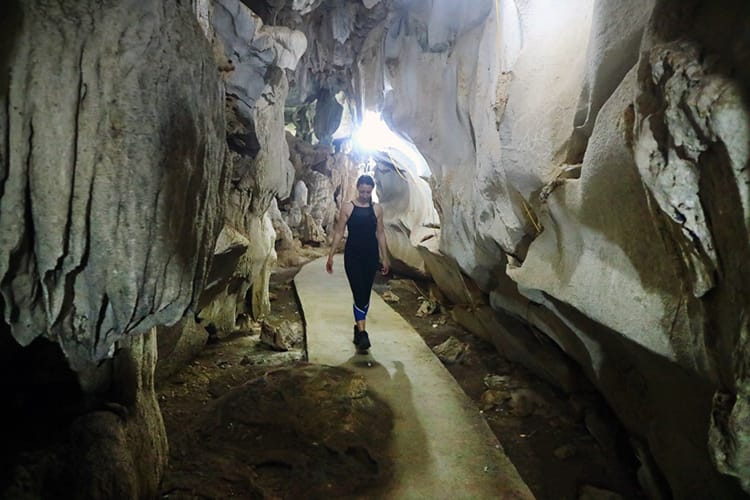 Rent a Motorbike
We took a taxi or walked to nearby locations because we were unsure of renting bikes. After exploring, I decided it's probably one of the best places to learn in Asia if you're there during the off season. The roads are paved and there is very little local traffic during the day. The streets are really wide, and there is plenty of room for people to pass you if you're driving slow. Most bikes are 100,000 dong a day (a little over $4). I honestly wish I'd learned to drive a motorbike here as opposed to Myanmar and Indonesia where it was much more crowded and difficult.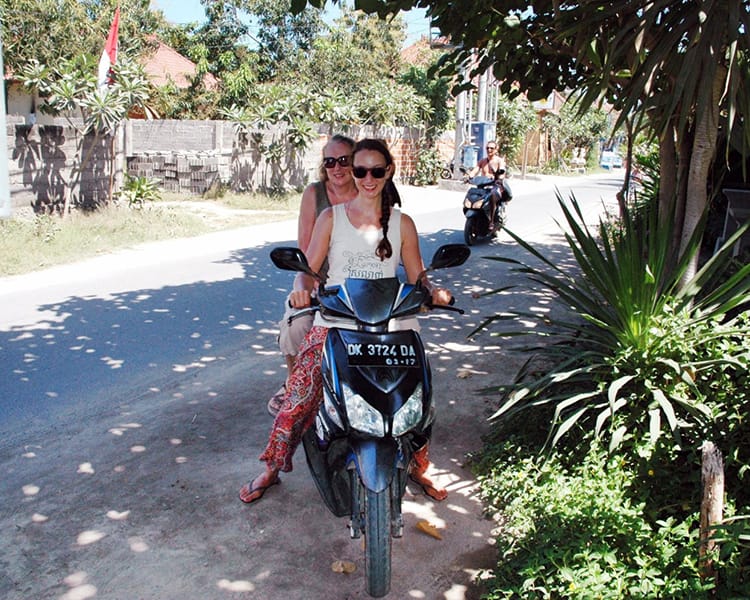 Try Laughing Gas at Rose Bar
You can read my post on what it was like to try laughing gas. While everyone should do their own research on the risks and dangers of trying laughing gas, I had a positive experience. Me and my friends each tried a balloon and quickly had the giggles. Even if you don't want to partake in the activities, it's a great place to grab a beer and watch other people laugh hysterically.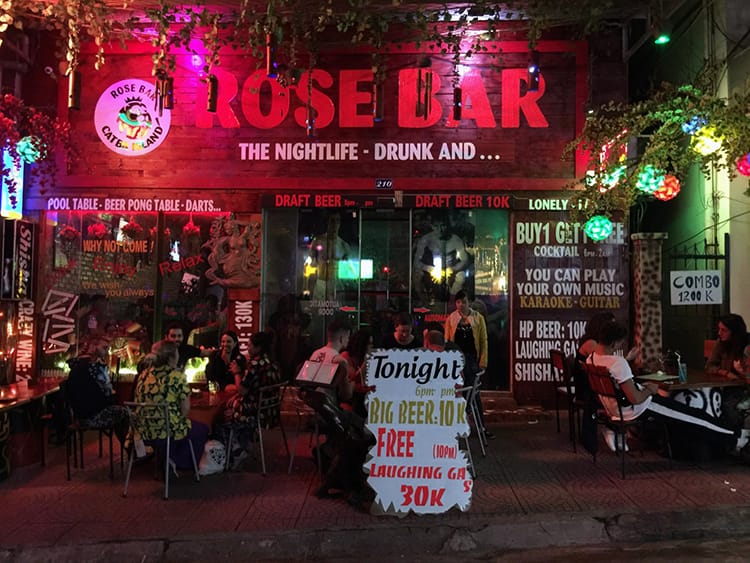 Sing Karaoke on a Barge
While we weren't brave enough to grab a microphone ourselves, we did eat dinner on one of these cool floating barges. Simply grab a ferry from the pier after scoping out menus. The place we went to was empty since it wasn't peak season, but we got a pretty good laugh out of the people doing karaoke the previous night. I can tell you one thing, you don't have to be very good to try.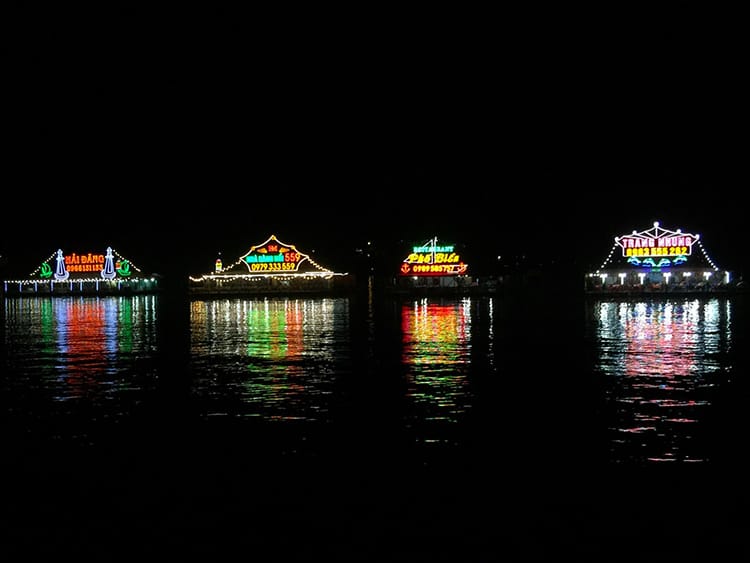 Be a Beach Bum
The concierge at our hotel told us to check out the local beaches. There's three in total right by the main strip and they are really beautiful. We spent most of our time at Beach 3 which was closest to town. It's right next to the Sunrise Resort where we had drinks and snacks. We even upgraded ourselves and splurged on one night there so we could enjoy the amenities.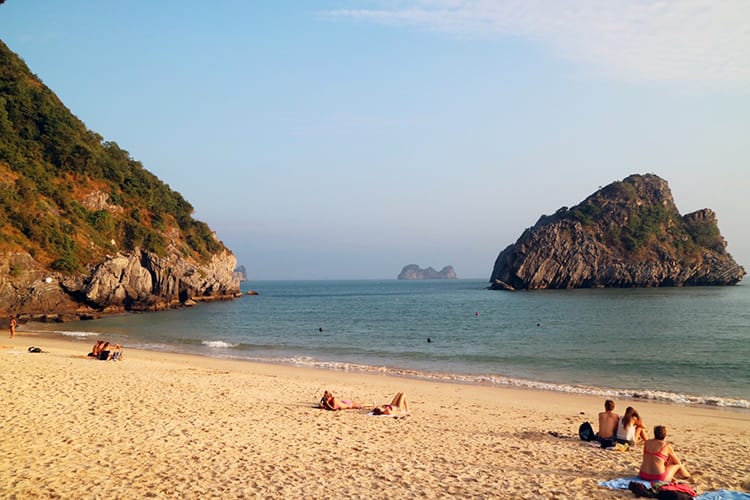 Take a Walk from Beach 3 to Beach 1
While at Beach 3, check out the walkway on the far side which wraps around cliffs along the bay to Beach 1 (for some reason Beach 2 isn't in the middle). The views are great, and it's a very peaceful walk. I didn't have my camera with me so the photo above was a quick shot on my cellphone. Don't let it discourage you because it was a picture perfect location.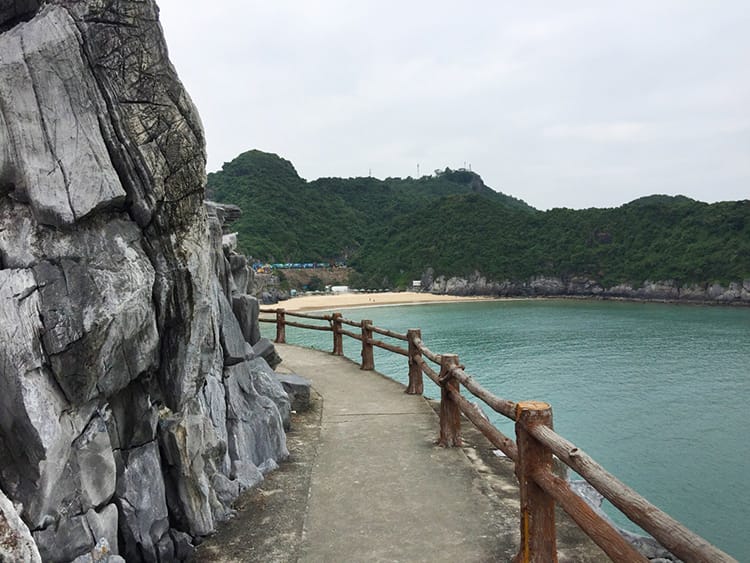 Kayak Through the Floating Villages
Unfortunately, it was too windy for us to go kayaking on our last day. That being said, we did kayak on the bay, and we took a ferry through the floating villages. Most of them are oyster farmers or fishermen. We saw people kayaking through and getting up close which looked amazing. I'm a little jealous we didn't get a closer look. It's about $8 to $10 for a half day of kayaking with transportation to the dock and around $15 for a full day.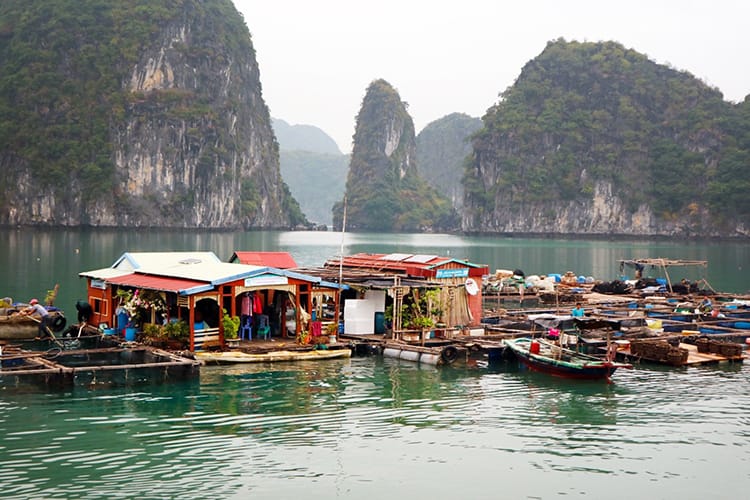 Try a Halong Bay Cruise
Doing a one day cruise on Halong Bay is pretty cool. We did an overnight cruise and were led to believe that we'd be given a 5 star boat, and reality put a damper on things. Although our boat was run down, we got to go to Titop Island, the Surprising Cave, Monkey Island, a pearl farm, and kayaking. We also got to eat incredible seafood! I felt a day trip would have been much better since the overnight was overrated and overpriced. You can book day trips from Cat Ba.
If you want to do an cruise on Halong Bay, I recommend checking out this post on how to pick a great Halong Bay cruise before booking.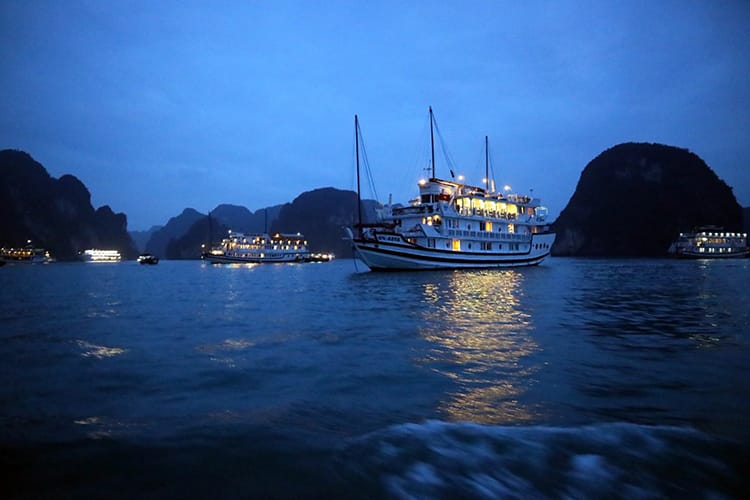 Drink an Egg Coffee at Like Coffee
If you haven't had an egg coffee yet, then it's time to try one. We were obsessed with the ones at Like Coffee on the main strip. I was also a huge fan of egg chocolate which I haven't seen on any other menus. It's basically a coffee (or hot chocolate) with a delicious foam merengue on top. I could drink these all day.
A lot of people told me you could see everything in one day, but I feel like there were so many things to do in Cat Ba Island that we could have stayed longer. From rock climbing to day trips, there were hundreds of options.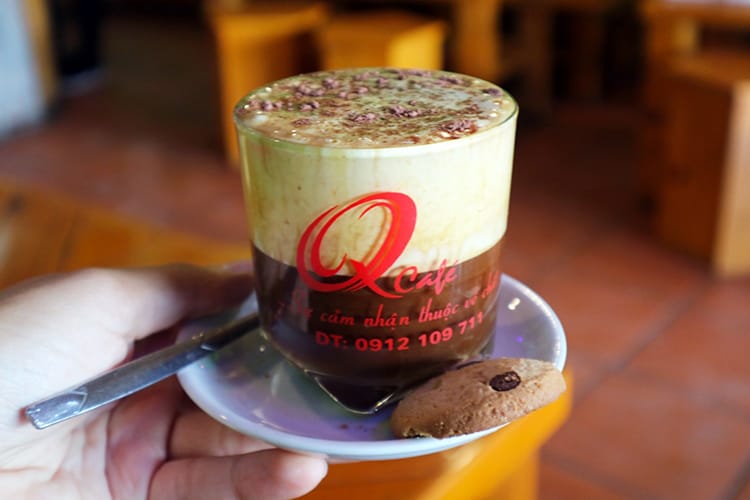 Need a Hotel on Cat Ba Island?
How to get to Cat Ba Island
---
Getting to Cat Ba Island will take either a bus or private car plus a ferry ride. You can book through your hotel/hostel when you arrive or book online in advance. The buses in Vietnam are pretty nice and are actually the cleanest I've experienced in Southeast Asia.
Have any questions about things to do in Cat Ba? Leave it in the comments!
---
You might also like…